February 8, 2016 | Filed Under Anti-Americanism, Business, Capitalism, Chicago, Chicago Tribune, Democrats/Leftists, Economy/Finances, Entertainment, Ethics, Free Speech, Free Trade, Freedom, Government Corruption, Jobs, Liberals, Liberty, Media, Money, Progressives, Sports, TV, Warner Todd Huston | Comments Off on
---
'Chicago Tribune' Critic Slams America's Love of Entertaining Super Bowl Ads

-By Warner Todd Huston
A Chicago Tribune TV critic was aghast that Americans often enjoy the commercials during the Super Bowl. Apparently he was upset about all that capitalism going on and mad that Americans don't rise up and throw their shoes at their TVs in revolt. Corporations are apparently all venal and wasteful, he alleges, and we shouldn't stand for it.
In his February 5 critique, Trib's TV scribe Phil Rosenthal got his dander up several days before the Super Bowl as the nation had already begun talking about the commercials everyone was looking forward to seeing. The prospects of capitalism seemed to have put Rosenthal in a foul mood.
The columnist's first assumption about why we enjoy many of the commercials was one literally no one believes.
"It's as if the fact that some marketer spent $5 million per half minute — up about 11 percent from $4.5 million last year — to pitch more than 100 million of us in the Super Bowl 50 audience obliges us to actually pay attention," he wrote.
No one watches Super Bowl commercials imagining they are obligated to do so because they are so expensive to air. No one.
But from this argument so early in his piece, one can begin to note the anti-corporate and anti-capitalist bent of the rest of the article.
Read more
February 4, 2016 | Filed Under Congress, Entertainment, Ethics, Gary Krasner, George W. Bush, GOP, Government Corruption, Marco Rubio, Republicans, Rush Limbaugh, Talk Radio | Comments Off on
---
He's Not One of Us: Marco Rubio is an Establishment Republican

-By Gary Krasner

Is Rubio a conservative? "Compared to what?" as Henny Youngman would ask. And he's right. Everything is relative.

Which is why I was jolted when Rush Limbaugh seemed to say during his Feb. 2 show that Rubio is a conservative no different than Ted Cruz. Rush visited the topic the next day, too.

But then Rush is a pushover. He knows his fellow Floridian personally and I suspect he feels it would be a betrayal to cast him out. Rush was a good soldier for President G.W. Bush, if you recall. Because Rush is a nice guy. Loyal to friends. He's not like Michael Medved, for example, who calls Ted Cruz a self-interested political opportunist, and lauds people like John McCain, Lindsay Graham, Mitch McConnell, John Boehner, Oren Hatch, and had actually supported Mitt Romney as his first choice.

Given the folks Medved has loved for years, it's no surprise to me that Marco Rubio is his preferred candidate. But Rush considers Rubio sufficiently conservative, and distinct from John Kasich or Jeb Bush?! The man from Realville? It doesn't compute.
Read more

February 3, 2016 | Filed Under Entertainment, Music, Warner Todd Huston | Comments Off on
---
50 Years After the 'Day The Music Died,' The Boy Finally Met His Father

-By Warner Todd Huston
The boy who was born two months after his famous father died in a tragic plane crash on the "Day The Music Died," saw his father's face for the first time fifty years after the fatal day that stole the elder from our world.
How is this, you ask? This all may seem like one of those riddles or some exercises in logic but, no, I assure you it's quite a true story. And the truth of the matter makes for a fascinating, if unlikely, story.
Jay Perry Richardson was born the same year his father died in a notable plane accident. In fact, Jay was still peacefully floating in the womb when that fatal day in 1959 came to take the life of his vital and well-known father. Young Jay never laughed with his father, never touched his face, never learned to ride a bike by his dad's side and were it not for the heavily thumbed and faded photographs his family all so cherished, young Jay wouldn't even know what his father looked like.
Unless… unless he looked in the mirror. Yes, that face he wore, he has been told, is the spitting image of his father's. The thought likely always warmed young Jay's heart.
He may not have known his father in person, but Jay was fascinated by his father's legacy nonetheless. Jay spent these fifty years of his life studying his father, talking to the many admirers who knew him, writing of him, and traveling the country to keep his father's memory alive. Even emulating what he knew of the man whose hand he never held, a man with whom he was never able to toss around a football, a man who missed being able to beam with pride at the good school grades of a boy he would never know.
Read more
February 1, 2016 | Filed Under Amnesty, Anti-Americanism, Congress, Constitution, Cuba, Democrats/Leftists, Education, Ethics, Government Corruption, Immigration/Immigrants, Liberals, Mexico, President, Progressives, Public School, Security/Safety, Socialism, Uncategorized, Warner Todd Huston | Comments Off on
---
Here is How Democrats Are Using Immigrants to Destroy This Country

-By Warner Todd Huston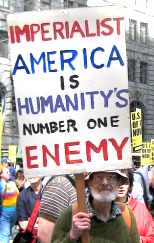 It is a well worn adage that America is "made up of immigrants." But the "making" occurred in an era when people moved to the United States in order to become Americans. Democrats, though, have taken that original intent and upended it to create a means to destroy the country instead of growing it. And there is no better example of this than the words of a Mexican immigrant who was asked to remark on the candidacy of Marco Rubio.
Before we get to this immigrant's statements about the young Florida Senator vying for the GOP nomination for president, we must address this "made up of immigrants" claim. In truth we are not made up of "immigrants," but of citizens.
Immigrants don't "make" a country. Citizens do. Yes, immigrants coming here are important to our republic, but immigrants become a nation's citizens and it is its citizens that make a country work.
Since immigrants become most useful to the country when they do, indeed, become citizens, it is so disheartening to read the statements of Las Vegas resident Maria Herrera, the rather un-American "citizen" interviewed by The Washington Post on January 10.
This woman was asked by the Post what she thinks about Florida Senator Marco Rubio, a man whose family originally hailed from Cuba.
Read more
February 1, 2016 | Filed Under Congress, Conservatives, Elections, GOP, President, Senate, Ted Cruz, Warner Todd Huston | Comments Off on
---
A Ted Cruz Campaign Song 'CRUZn To Be President,' by Glen Shulfer

January 27, 2016 | Filed Under 2nd Amendment, Anti-Americanism, Democrats/Leftists, Entertainment, Ethics, Freedom, Government Corruption, Gun Control, Guns, Liberals, Liberty, Progressives, TV, Warner Todd Huston | Comments Off on
---
Liberalism Drips From 'X-files' Reboot, Slams Fox News and the Second Amendment

-By Warner Todd Huston
On Sunday evening after football the eagerly awaited first installment of the six-part "X-Files" reboot aired on Fox. Unfortunately, the writers let their liberalism interfere with common sense story telling as the first half of the show featured slams n Fox News host Bill O'Reilly and an attack on America's right to keep and bear arms.
The mini-series begins with the ostensibly conservative host of an internet-based TV show seeking out our intrepid FBI agents Fox Mulder (David Duchovny) and Dana Scully (Gillian Anderson). The character's name is a not-so-subtle allusion to Bill O'Reilly and the connection is made all the more tangible when O'Reilly is even cited as another crazy, conservative, conspiracy theorist.
The web TV host character is unsubtly named "Tad O'Malley" (Joel McHale) and the first words we hear from him are when Mulder brings his show up on a laptop computer.
Mulder opens his lap top to reveal an appearance of Barack Obama on the Jimmy Kimmel show playing across the screen. The FBI agent switches his screen to the "Tad O'Malley" show and we hear the host saying, "…it comes down to this: It's the mainstream liberal media lying to you about life, liberty, and your god given right to bear arms."
Immediately Mulder asks, "Why would I watch this jackass, Scully?"
Read more
January 23, 2016 | Filed Under Anti-Americanism, Barack Obama, Capitalism, Congress, Conservatives, Constitution, Courts, Democracy, Democrats/Leftists, Donald Trump, Economy/Finances, Ethics, Free Speech, Freedom, GOP, Government, Government Corruption, Hillary Clinton, Law, Liberals, Politicians, President, Progressives, Republicans, Senate, Supreme Court, Warner Todd Huston | Comments Off on
---
A Trump Presidency Would Mean a Do-Nothing in the White House and That Ain't a Bad Thing

-By Warner Todd Huston
I hate to burst your bubble, America, but if Donald Trump were to become president we would not get a president who "blows up the system," nor would we have a president who "does great things." What we'd have is a do-nothing for four (or perhaps 8) years. But that may not be a bad thing.
One of the reasons many center right voters have become Trump supporters is because they expect he'll upset the establishment's apple cart and destroy their grip on power by "doing things" that will give power back to the people. I put "doing things" in quotes because not a single soul out there knows exactly what "things" he could do in order to achieve the destruction of the establishment.
And therein lies the trouble. Trump hasn't laid out a realistic plan for anything. He just jumps on stage, rambles on and on spouting catch phrases and buzzwords all while offering no substance whatever. In this way he is exactly like our current failed president. When Obama first campaigned for office he was all full of well turned phrases, buzzwords, and airy claims but offered nothing by way of substance. He simply looked good and people just assumed he'd "do something" to rattle the status quo.
Where Trump differs from Obama is that Obama's entire history prior to running showed he would be a stiff-necked, unbendable, anti-American in the White House. He was an extremist, socialist-styled, doctrinaire left-winger whose entire life previous to the White House proved he'd do his level best to tear down the U.S.A. But his airy rhetoric fooled millions of idiots who voted for him while ignoring his past.
Read more
January 20, 2016 | Filed Under Anti-Americanism, Business, Catholicism, Christianity, Constitution, Economy/Finances, Ethics, Free Speech, Freedom, Islam, Jobs, Labor Law, Regulation, Religion, Sharia, Society/Culture, Uncategorized, Warner Todd Huston, Western Civilization, Wisconsin | Comments Off on
---
Muslim Employees at Wisconsin Co. Upset Over Cancellation of Prayer Time

-By Warner Todd Huston
A Wisconsin manufacturing plant made a policy announcement affecting the prayer time for its 53 Muslims employees but the new policy change has employees banding together and claiming they are being "discriminated" against. Imagine if Christians did this…
The Ariens Company, a lawn mower and snowmobile manufacturing company in Brillion, Wisconsin, made a recent change in company policy ending the past practice of its many Muslim employees who often took multiple breaks for Muslim prayers. Whereas in the past employees were able to take breaks whenever they needed to join in prayer, now the company says Muslim employees will get only a lunch break and should indulge their prayers at that time. The company also warned employees if they try to take other times off they will be replaced.
But employees say that the one lunch break does not coincide with the proper time for Muslim prayers.
Read more
January 17, 2016 | Filed Under 1st Amendment, Abraham Lincoln, Anti-Americanism, Bible, Catholicism, China, Christianity, Civil War, Congress, Constitution, Democracy, Ethics, Free Speech, Freedom, Government Corruption, Islam, Jesus, Jews, Judaism, Liberals, Liberty, Mormons, Progressives, Religion, Russia, Slavery, Warner Todd Huston | Comments Off on
---
Lincoln Quote That Can Be Used for Freedom of Religion

-By Warner Todd Huston
On August 24 of 1855, Abe Lincoln made another one of his arguments against slavery. But I'd dare say that the logic of his point works to defeat the left's efforts to destroy freedom of religion today, too.
By 1855 Illinoisan Abraham Lincoln had firmly joined the anti-slave element of the Whig Party and he was already developing a reputation as an eloquent speaker against the "Peculiar Institution."
In August he made the argument that having slavery in a nation that is supposed to believe in the freedom and equality of men is a contradiction that makes the belief in equality essentially a lie.
Here is how he once described the dichotomy between a nation that claims to value equality and a nation that supports slavery:
Read more
January 16, 2016 | Filed Under Anti-Americanism, Bill Clinton, Budget, Business, Congress, Conservatives, Constitution, Crime, Democrats/Leftists, Donald Trump, Economy/Finances, Elections, Ethics, Freedom, GOP, Government, Government Corruption, Hillary Clinton, Liberals, Liberty, New York, New York City, Philadelphia, President, Progressives, Religion, Taxes, Ted Cruz, Warner Todd Huston | Comments Off on
---
New York Values? With Anthony Weiner, the Cuomos, Client Number 9, and Rampant Corruption, Cruz is RIGHT!

-By Warner Todd Huston
With New Yorkers wringing their hands and crying like babies over Ted Cruz' "New York values" comment, one has to laugh at the state whose denizens usually prides themselves on being so tough acting like two-year-old whiners. But, despite their stomping of feet, the fact is, Ted Cruz is right. New York values are corrupt, generally un-American and the perfect example of how not to be as an American. Sadly, there is very little good to say about the Empire State.
Yes, we all felt for New York during the attacks on 9/11. Yes, we stood with New York on that terrible day. But let's face it, that would be about the only time in the last 50 years that the rest of the country had any sympathy for that corrupt den of thieves. Further, the attack on the World Trade Center was not an attack strictly on "New York." It was an attack on the whole of the country. Remember, they also planned to hit the White House and did hit the Pentagon that same day. If the World Trade Center happened to be in Philly, it would have been Philly they targeted.
The truth is, New York is generally the worst of what the nation has to offer. It's taxes are too high, it is extremely liberal, it is pro-abortion, anti-Second Amendment, anti-business, it's politicians stand against American freedoms and liberties, and they are lovers of the nanny state.
Before we get farther into this, let's dispense with this silly "yeah, but some people there are great" argument. If you are going to employ that line of pap, you are a liberal because only liberals are so broad minded that everything falls through the cracks–especially truth.
Yes, yes, yes, there are "some people" who live in New York who are great. And they are a tiny, meaningless and powerless minority and because they don't actually control what the majority of the state does they are dismissed (and absolved) from the accusations against their fellows.
You see, you can't make a moral point unless you talk in generalities. If you didn't use what is a mean average for something, then nothing is ever "wrong." After all, something good can be found in just about anything and if you are going to use "something good" as your criteria, then nothing could ever be "bad" or "wrong." And in that case, you cannot have morals because that "something good" would always over power the moral truth.
Now, that being said, back to "New York Values": The "values" that prevail in New York–both the city and the state–are mostly horrendous, un-American, un-Constitutional, irreligious, and immoral. In short, New York "values" is a sarcastic remark because New York has no values, at least not any good ones.
Read more
January 10, 2016 | Filed Under Anti-Americanism, Barack Obama, Budget, Democrats/Leftists, Government, Government Corruption, Liberals, President, Progressives, Taxes, Warner Todd Huston | Comments Off on
---
Candidate Obama Claimed He'd Skip Vacations as President–If He Lies About Such Small Things…

-By Warner Todd Huston
Without question Barack Obama has proven to be the single biggest liar ever to sit in Washington D.C. But we can't say we weren't warned. His Alinskyite training aside, everyone should have realized what a liar he was going to be with his claims that if he were to become president he would take no vacations because the nation needed him so badly. And what has happened since election? Well, thus far he's spent $70 million of your tax dollars on vacations.
We are reminded of Obama's vacations lie by the news aggregation site Weasel Zippers which dredged up a video of then Senator Barack Obama promising he'd eschew vacations if he were to be elected president.
In a 2008 interview with The New York Times' Bob Herbert Obama was rambling about how presidents should "give their life" to the presidency. That led him to make his wild pledge.
"The bargain that any president strikes with is, you give me this office and in turn my, fears, doubts, insecurities, foibles, need for sleep, family life, vacations, leisure is gone," Obama said posturing. "I am giving myself to you."
This, of course, was an absolute lie. Obama never had any intention of eschewing vacations once he became President.
Read more
January 4, 2016 | Filed Under 1st Amendment, 2nd Amendment, Anti-Americanism, Bill of Rights, Congress, Conservatives, Constitution, Declaration of Independence, Democracy, Ethics, Federalism, Founders, Free Speech, Freedom, Government, Government Corruption, Gun Control, Guns, Law, Liberals, Liberty, Oregon, Police State, Policy, President, Progressives, Property Rights, Regulation, Republicans, States Rights, The Law, Warner Todd Huston | Comments Off on
---
Video From Oregon Activist: 'We're Breaking NO Laws' But Warns They Are Armed—NO RUBY RIDGE

-By Warner Todd Huston
As patriots gather outside the Malheur National Wildlife Refuge near Burns, Oregon, all eyes are on the activists gathered there to protest what they feel is a government gone wild. Many of the activists are armed raising some fears that bloodshed could result if Obama's government sends armed officials to clear them out. But one activist has a warning and a promise for officials.
In a video posted to Facebook, activist Jon Ritzheimer told those watching his video that he and his fellows have gathered to defend their Constitutional rights.
Close to the end of the video the activist explains one of the reasons that he and his fellows are protesting. He says that the refuge is "swallowing up ranches."
On the video Ritzheimer continues saying, "this refuge here we found out is also the largest and it's getting bigger and bigger. It's swallowing up ranchers. It's already kicked off over 100 ranchers from this land."
Still, Ritzheimer goes to pains to point out that the land they are camping on is public land and that they aren't breaking any laws. He further points out that there has been no vandalism of the park. He insists, "there's nothing illegal taking place here."
"This land belongs to 'we the people.' It's outlined right here in the Constitution," Ritzheimer says.
Read more
January 1, 2016 | Filed Under Budget, Business, Capitalism, Constitution, Democrats/Leftists, Economy/Finances, Education, Ethics, Free Speech, Freedom, Government, Government Corruption, Gun Control, Holiday, Jobs, Liberals, New Years, Police State, Progressives, Property Rights, Public School, Rape, Regulation, Sex Offenders/Rape, Taxes, The Law, Warner Todd Huston | Comments Off on
---
Dear Baby New Year, THIS is What Liberals Have in Store For You

-By Warner Todd Huston
The year 2015 is now in the rear view mirror and Baby New Year has waddled in, diaper and all. But baby, you are still young and naive and I hate to say it but you and the generation you are ushering in will have an awful time once you find out what liberals have in store for you.
First of all, you are lucky, Baby New Year, lucky that you even got a chance to see 2016. Were it up to any common liberal you'd have been aborted back in 2015 when you were still gestating. Granted there's a chance you'd have seen 2016 only to have your body diced up and sold for its lucrative parts. In any case, thank your lucky stars that you escaped the liberals' beloved slice and dice.
But don't think you are too lucky. After all, the bleak world that liberals have already set in motion for you is not one you're likely to enjoy.
Because, dear Baby New Year, liberals have already set the rules for your world as you grow up and it ain't gonna be pretty.
You may think that you are waddling into the United States, the land of freedom, liberty and self-determination. But the liberals have already killed that hoary old ideal. And don't speak too loudly because liberals have taken away your free speech. Say the wrong thing and you'll be thrown out of your school, you'll lose you job, and you'll become an outcast to society… such as it is.
Read more
January 1, 2016 | Filed Under Holiday, New Years, Warner Todd Huston | Comments Off on
---
Happy New Year 2016
A new year is very much like a blank book. A pen is in your hands and this is your chance to write a beautiful story for yourself and our nation.
Have a wonderful, prosperous, safe, and happy 2016, everyone.
-Warner Todd Huston
December 28, 2015 | Filed Under Abraham Lincoln, Bill of Rights, Civil War, Constitution, Declaration of Independence, Democracy, Ethics, Founders, Government, Government Corruption, History, James Madison, Slavery, Thomas Jefferson, Warner Todd Huston | Comments Off on
---
What the Constitution Really Says About Race and Slavery

-By David Azerrad, Heritage Foundation, Daily Signal

One hundred and fifty years ago this month, the 13th Amendment officially was ratified, and with it, slavery finally was abolished in America. The New York World hailed it as "one of the most important reforms ever accomplished by voluntary human agency."

The newspaper said the amendment "takes out of politics, and consigns to history, an institution incongruous to our political system, inconsistent with justice and repugnant to the humane sentiments fostered by Christian civilization."

With the passage of the 13th Amendment—which states that "[n]either slavery nor involuntary servitude, except as a punishment for crime whereof the party shall have been duly convicted, shall exist within the United States, or any place subject to their jurisdiction"—the central contradiction at the heart of the Founding was resolved.

Eighty-nine years after the Declaration of Independence had proclaimed all men to be free and equal, race-based chattel slavery would be no more in the United States.

While all today recognize this momentous accomplishment, many remain confused about the status of slavery under the original Constitution. Textbooks and history books routinely dismiss the Constitution as racist and pro-slavery. The New York Times, among others, continues to casually assert that the Constitution affirmed African-Americans to be worth only three-fifths of a human being.

December 26, 2015 | Filed Under 1st Amendment, Anti-Americanism, Bill of Rights, Christianity, Constitution, Courts, Democrats/Leftists, Ethics, Free Speech, Freedom, Government, Government Corruption, Islam, Islamofascism, Law, Liberals, Massachusetts, PCism, Progressives, Religion, Sharia, Society/Culture, Terrorism, The Law, Warner Todd Huston, Western Civilization | Comments Off on
---
Anti-American Boston Judge Forces Christian Woman to 'Learn About Islam' for Punishment After Dispute with Muslim

-By Warner Todd Huston
Once again proving that liberals are drifting farther every day away from American ideals and principles, an activist judge in Boston recently punished a Christian woman by order that she "learn about Islam" to settle a dispute brought to court by a Muslim tenant from an apartment building the punished woman owns. This couldn't be a more un-American–and un-Constitutional–punishment.
The case that came to Judge Paul Yee Jr.'s courtroom was between a Christian Pastor who owns an apartment complex in which several Muslim tenants live and one of his Muslim tenants. The complex owner, Daisy Obi, a 73-year-old ordained minister from Nigeria who is the pastor of the Adonai Bible Center in Somerville, Massachusetts, was accused of physically attacking her Muslim tenant and spewing anti-Muslim epithets at her.
The purported victim, tenant Gihan Suliman, claims that Obi called her anti-Muslim names and pushed her down a flight of stairs during an argument in April of 2012.
The case came before Yee, who is a 2009 Deval Patrick appointee to the District Court in Quincy Court One. He was previously an Assistant District Attorney for Suffolk County and was also a counsel for the Boston Housing Authority. Clearly Yee thinks of himself as a social warrior and not an adjudicator of law.
At the close of the case in 2014, Judge Yee ruled against Obi and sentenced her to two years in jail and to serve six months and have the rest suspended. But this self-righteous, activist judge also demanded another punishment by forcing Obi to "learn about Islam."
"I want you to learn about the Muslim faith. I want you to enroll and attend an introductory course on Islam," Yee said during the sentencing phase of the trial. "You have to give some kind of written documentation to probation that you have in fact done that."
This is clearly both un-American and un-Constitutional.
Read more
December 24, 2015 | Filed Under Bible, Christianity, Christmas, Holiday, Jesus, Religion, Warner Todd Huston | Comments Off on
---
Merry Christmas 2015: A Light Unto All Mankind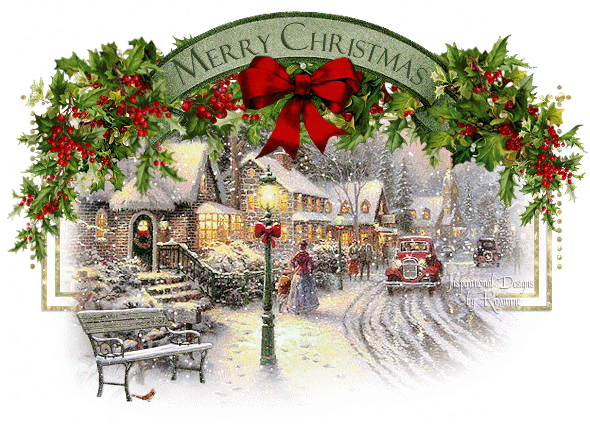 Merry Christmas, 2015
"And unto you a child is born." With that promise Earth was given the promise of a light unto all men, a light that will lead us to our salvation if only we choose to accept that path.
Even if you are not a Christian, even if you're not especially religious, if you claim another religion or none at all, the path that Christ walked when he was born into this world is a path from which we can all learn. It is one worthy of study and acceptance even if only as an example of the best way to live. Christ's path is, indeed, a philosophy worthy of consideration for it is one based on service to your fellows, love for all, and a suppression of one's selfishness in order to pursue a higher calling.
What could be a better path, even for the non-religious?
So, as we celebrate this Christmas Day, the day meant to memorialize the birth of Christ, and as we head into 2015 let us all strive to work harder to be of service to our fellows. Let us engage in those random acts of kindness that makes everyone's lives so much more fulfilling–not to mention easier. Let us remember to say thank you to those who have done something for us and let us offer our own actions for others without expecting immediate repayment.
Let's try and leave this place a bit better off than we found it.
I want to thank each and every one of you for having been such wonderfully loyal readers and for you folks that have only been recent visitors, may you find a home here for the upcoming days. We hope to give you a Christmas gift that never stops giving here at Publius Forum.
May God Bless you all and enjoy the day with your family and friends.
Merry Christmas and, if you don't visit again before the end of the year, may you have a Happy New Year
Yours,
Warner Todd Huston
Publisher, PubliusForum.com
December 24, 2015 | Filed Under Bible, Christianity, Christmas, Holiday, Jesus, Religion, Warner Todd Huston | Comments Off on
---
What is the True Meaning of Christmas?

So, what is the true meaning of Christmas? Linus knows…

December 24, 2015 | Filed Under Christianity, Christmas, GOP, Religion, Republicans, Ronald Reagan, Warner Todd Huston | Comments Off on
---
WATCH: Ronald Reagan Reads Life of Christ to Children at White House at Christmas in 1982

In the inaugural broadcast of NBC's "Christmas in Washington," part of the program included then-President Ronald Reagan reading "A Solitary Life," a parable of the life of Jesus Christ, to children gathered at the White House.

After nearly 2,000 years, Jesus today is "the centerpiece of much of the human race," says President Reagan. All the armies, govrnments, and powers of this world have not affected the world in any way as powerfully as this "one solitary life," he explains…

Read more at CNSNews.com.

December 19, 2015 | Filed Under Christmas, Democrats/Leftists, Ethics, Government Corruption, Kwanzaa, Liberals, President, Progressives, Warner Todd Huston | Comments Off on
---
The Kwanzaa Scam: It's A Fake Holiday Created by A Racist, Rapist And Torturer

-By Warner Todd Huston

Every year I post a piece about the shocking truth about Kwanzaa. That it is a racist holiday created by a rapist and torturer who poses as a "professor." This year will be no exception.
Kwanzaa, the purported "African" holiday celebrated only in the United States, is the ultimate politically correct holiday. It is little observed, even by our own African American community, of course, but those that do celebrate it are wholly unaware that this faux holiday was created in 1965 by a man with a very troubled past. For Kwanzaa's creator, Maulana Karenga, has a violent, racist criminal record, and is even a rapist who was convicted of torturing his victims.
Each year, with the onset of Christmas, we are treated to another gauzy, fluff piece about how great Kwanzaa is by yet another PC spewing columnist. In one article this year the world was treated to aggrandizement such as that in The Wave newspaper from Los Angeles, California with its titled, "As it nears its 50th year, Kwanzaa strives for relevance," or another LA-based paper exited to tell us about the, "Symbols and Insights of Kwanzaa: Deep Meanings and Expansive Message," and then there was last year's Dallas Morning News piece titled,"Look forward to Kwanzaa celebrations with storytelling, music and more." We even find such helpful sites as TeacherPlanet.com's, "Kwanzaa Resources for Teachers." And this year we got the happy talk from Illinois with City Plans Kwanzaa Celebration December 26. Yes, the world is filled with celebratory lionization of Kwanzaa.
But about a half dozen years ago, the Houston Chronicle got in the act with a piece by Leslie Casimir titled "Learning about Kwanzaa from the holiday's creator." This one, though, was a bit different than the usual how-great-is-Kwanzaa theme because this particular piece celebrated the inventor of the faux holiday, Maulana Karenga, himself. So, instead of merely celebrating the manufactured holiday, Casimir amazingly made a hero of the rapist, race monger and violent thug who created it! To Casimir, Kwanzaa creator "Maulana Karenga" was a hero.
Read more
December 19, 2015 | Filed Under Christmas, Congress, Elections, GOP, President, Ted Cruz, Warner Todd Huston | Comments Off on
---
Ted Cruz Goes for Humor With Snide Christmas Commercial

Texas Senator Ted Cruz is putting out a Christmas and comedy-themed campaign commercial that is a bold move because it's supposed to be funny and funny isn't not something many politicians do very well. But for me, this one works.

I am sure that many will hate this one… but it worked for me.

December 8, 2015 | Filed Under Anti-Americanism, Barack Obama, Conservatives, Crime, Democrats/Leftists, Donald Trump, Elections, Ethics, GOP, Government, Government Corruption, Hillary Clinton, Liberals, President, Progressives, Warner Todd Huston | Comments Off on
---
You Can't Be a 'Conservative' OR an American and Vote Hillary Over Trump

-By Warner Todd Huston
NOTICE: This is not a Donald Trump Endorsement piece, Now… Voting for president can be tricky, sometimes, especially if you are a good conservative who feels that the GOP nominee is unsuitable. Many good conservatives are saying this about Donald Trump and feel that they just can't pull the lever for him. But if you are an anti-Trump conservative who won't vote Trump and instead are claiming that you'll pull the lever for Hillary you are neither a Conservative nor an American. Period.
Being a true blue American conservative (or a "red" one in today's color coding) can be an annoying thing when it comes to presidential politics. As a conservative you'll instantly understand that the GOP is not a conservative Party but is, rather, the far less liberal of the two national parties… but still essentially liberal in far too many ways to be comfortable. It's our job as conservatives to drag the center left GOP kicking and screaming farther to the right where they belong. But we don't always win that argument, especially when it comes to a presidential nominee.
So, deciding for whom to vote in both the primaries and the general is often a choice on the lesser of two evils for conservatives.
Then there is the bromide attributed to one of America's most famous conservatives, William F. Buckley, who said that a true conservative should vote for the "most conservative" option in any given election. So, conservatives have that hanging over their heads, too.
But there are times when neither candidate from the Democrat or Republican parties is a conservative choice. Mitt Romney was one of those. Others felt the combative and self-loathing John McCain was also in that category. And it goes without saying that the Democrats haven't had even a remotely conservative choice since Truman. But regardless how you felt about all those particular candidates real conservatives have had few choices for quite some time.
That brings us to Trumpmania.
Read more
December 7, 2015 | Filed Under History, Warner Todd Huston, WWII | Comments Off on
---
75 Years Later, Remembering Pearl Harbor: Dec. 7, 1941, A Day That Will 'Will Live in Infamy'
On Dec. 9th, 1941, the Japanese launched a sneak attack on our forces at Pearl Harbor, Hawaii. As a result, America formally joined the war against the Axis powers.
2,402 American servicemen were killed and 1,282 were wounded.
This is in memory of them.
December 6, 2015 | Filed Under 2nd Amendment, Anti-Americanism, Barack Obama, Congress, Conservatives, Constitution, Crime, Democrats/Leftists, Ethics, France, Free Speech, Freedom, GOP, Government, Government Corruption, Gun Control, Guns, Humor, ISIS, Islam, Liberals, Police State, President, Progressives, Regulation, Religion, Republicans, Security/Safety, Sharia, Terrorism, Warner Todd Huston | Comments Off on
---
Advance Preview of Obama's 'Terrorism' Address: 'America, We Must Become a Nation of Sheep Led to the ISIL Slaughter'

-By Warner Todd Huston

We here at PubliusForum.com have been fortunate enough to be afforded a sneak peek at Obama's "terror" address that he will be giving today. Without further ado, the president of the United States:
My fellow Americans, tonight I felt it was important to come before you so that you could hear what I think about these horrible attacks my country has suffered these last few weeks.
Certainly I grieve for those who fell victim to the gun violence my country is embroiled in. I am heart broken by the loss the victims' families feel and understand their pain. Sadly, with their lives filled with the pain caused by the Second Amendment of the U.S. Constitution, they have little room in their minds to help me advance my ideas. Tonight I hope to put an end to that.
Many un-American people who don't understand who we are as a people want to continue this wretched gun culture that has made me embarrassed to visit other countries. To them I say "no more." No more will I sit idly by and allow them their Second Amendment rights. No more will I allow my people to stand armed against my policies. No more will I let my countrymen to have the last, best chance to answer back to terrorists by being armed with needless, dangerous, assault guns.
My country is suffering an occupation of sorts worse than any ISIL terrorist invasion. Republicans who cannot accept that I won are certainly more dangerous than any ISIL terrorist, especially since my policies have completely contained ISIL to a small and dwindling part of Iraq and portions of Syria.
Read more
December 2, 2015 | Filed Under 1st Amendment, Anti-Americanism, Atheism, Christianity, Constitution, Democrats/Leftists, Ethics, Free Speech, Freedom, Government, Government Corruption, Law, Liberals, Liberty, Maryland, Progressives, Religion, Warner Todd Huston | Comments Off on
---
Hysterical Atheists Lose: Maryland Judge Tosses Lawsuit Against WWI Memorial Cross

-By Warner Todd Huston
It's about time one of these baseless, nuisance lawsuits against some decades-old display of the Christian faith was given the heave-ho out of court, as all of them should. And that is just what happened to a lawsuit demanding the removal of a cross memorial to the fallen of WWI that was erected nearly 100 years ago.
In a judge's decision on Monday, Maryland federal judge Deborah Chasanow threw out a lawsuit that was demanding the removal of a cross monument standing in mute tribute to The Great War that was erected at the intersection of State Route 450 and U.S. Route 1 in Bladensburg, Maryland. The display was built by members of the American Legion in 1925.
The monument is part of a park built to Maryland veterans and also contains memorials to soldiers who died in WWII, Pearl Harbor, the Korean War, Vietnam and other wars and battles.
Read more
December 2, 2015 | Filed Under Gary Krasner | Comments Off on
---
President Dumdum Pops Off On San Bernardino

-By Gary Krasner

In the wake of the shootings in San Bernardino CA, CBS News played an interview at 6:45 PM EST, in which President Dumdum expressed dismay over the shooting, and while admitting that we know nothing about the shooting yet, managed to claim that the cause of the shooting was the fault of insufficient safeguards against the wrong people obtaining guns.

President Dumdum then immediately stated that we have a No Fly List in which people on that list are legally able to purchase firearms, and that it must be stopped. It was a total non sequitur, since we don't know that the San Bernardino shooters were on the No Fly Zone.

Like most liberals who have been making this argument to support more gun control, President Dumdum apparently doesn't know the reason for a No Fly List, and how it relates to our Constitutional protections.

The No Fly List is not a list of people who are guilty of any crime. Senator Ted Kennedy was on the list, presumably by mistake. The list was intended to be an overly cautious measure to screen out or scrutinize SUSPECTS, who authorities SUSPECT may wish cause the plane to crash.

The exclusions based on the list may ultimately be found unconstitutional, but if you read the fine print in the contract you signed to purchase airline tickets, you will see that you agreed that you have no right to fly on a plane, and that you may be detained if you refuse to comply with intrusive methods to search you––which possibly includes cavity searches.

This list contains approximately 50,000 people. No one knows how they get on the list, and many are on the list erroneously.

And this is the list which Democrats and President Dumdum wants to use as a basis to deny Americans their Second Amendment rights!!
Read more

November 26, 2015 | Filed Under Thanksgiving, Warner Todd Huston | Comments Off on
---
Happy Thanksgiving 2015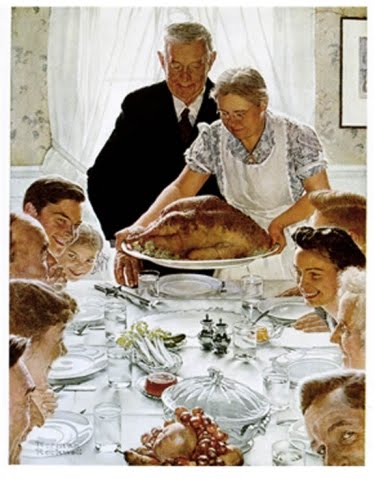 As we all take the day off to be with family and friends, let us also remember to pray for and thank those Americans overseas in dangerous lands who cannot be home for the holiday.
May you all have a wonderful, relaxing day filled with the comfort of friends and family.
Also, please do take some time to look over our past work in the archives her at Publius. In the meantime, God bless you and have a Happy Thanksgiving and see you tomorrow. And we are thankful for your readership.
November 26, 2015 | Filed Under Founders, George Washington, Thanksgiving, Warner Todd Huston | Comments Off on
---
George Washington's Thanksgiving Proclamation

By the President of the United States of America, a Proclamation, October 3, 1789
Whereas it is the duty of all Nations to acknowledge the providence of Almighty God, to obey his will, to be grateful for his benefits, and humbly to implore his protection and favor — and whereas both Houses of Congress have by their joint Committee requested me to recommend to the People of the United States a day of public thanksgiving and prayer to be observed by acknowledging with grateful hearts the many signal favors of Almighty God especially by affording them an opportunity peaceably to establish a form of government for their safety and happiness.
Now therefore I do recommend and assign Thursday the 26th day of November next to be devoted by the People of these States to the service of that great and glorious Being, who is the beneficent Author of all the good that was, that is, or that will be — That we may then all unite in rendering unto him our sincere and humble thanks — for his kind care and protection of the People of this Country previous to their becoming a Nation — for the signal and manifold mercies, and the favorable interpositions of his Providence which we experienced in the course and conclusion of the late war — for the great degree of tranquility, union, and plenty, which we have since enjoyed — for the peaceable and rational manner, in which we have been enabled to establish constitutions of government for our safety and happiness, and particularly the national One now lately instituted — for the civil and religious liberty with which we are blessed; and the means we have of acquiring and diffusing useful knowledge; and in general for all the great and various favors which he hath been pleased to confer upon us.
Read more
November 26, 2015 | Filed Under Founders, John Adams, Thanksgiving, Warner Todd Huston | Comments Off on
---
Pres. John Adams Thanksgiving: A Proclamation Recommending a National Day of Humiliation, Fasting, and Prayer

Delivered March 6, 1799 by President John Adams
As no truth is more clearly taught in the Volume of Inspiration, nor any more fully demonstrated by the experience of all ages, than that a deep sense and a due acknowledgment of the governing providence of a Supreme Being and of the accountableness of men to Him as the searcher of hearts and righteous distributer of rewards and punishments are conducive equally to the happiness and rectitude of individuals and to the well-being of communities; as it is also most reasonable in itself that men who are made capable of social acts and relations, who owe their improvements to the social state, and who derive their enjoyments from it, should, as a society, make their acknowledgments of dependence and obligation to Him who hath endowed them with these capacities and elevated them in the scale of existence by these distinctions; as it is likewise a plain dictate of duty and a strong sentiment of nature that in circumstances of great urgency and seasons of imminent danger earnest and particular supplications should be made to Him who is able to defend or to destroy; as, moreover, the most precious interests of the people of the United States are still held in jeopardy by the hostile designs and insidious acts of a foreign nation, as well as by the dissemination among them of those principles, subversive of the foundations of all religious, moral, and social obligations, that have produced incalculable mischief and misery in other countries; and as, in fine, the observance of special seasons for public religious solemnities is happily calculated to avert the evils which we ought to deprecate and to excite to the performance of the duties which we ought to discharge by calling and fixing the attention of the people at large to the momentous truths already recited, by affording opportunity to teach and inculcate them by animating devotion and giving to it the character of a national act:
Read more
November 26, 2015 | Filed Under Abraham Lincoln, Thanksgiving, Warner Todd Huston | Comments Off on
---
Abraham Lincoln's 1863 Thanksgiving Proclamation
During the Civil War, both presidents, Lincoln and Jeff Davis, issued Thanksgiving Day proclamations and celebration of the holiday as we know it grew as a result.
We all know about the famed Pilgrims who feasted with the local Indians in 1621, but after that the holiday was only observed once in a while. When he was the general commanding the American forces during the Revolution, George Washington issued a Thanksgiving proclamation in December of 1777. After the war, in 1789, he did so once again. Then, as President, John Adams also issued proclamations for two of his four years in the highest office of the land. But after that it was more or less a forgotten idea.
It wasn't until 1863, in the midst of a great war, that President Lincoln revived the tradition. The northern president wasn't the only one to do this during the war, though. President Jefferson Davis had issued his Thanksgiving Day proclamation a year earlier, in 1862. Jefferson's idea of Thanksgiving was a bit different than the one we think of today. The southern President had declared that the south's observance would be a day of fasting and reflection, not feasting and revelry.
Of course, the holiday we are familiar with is connected to Lincoln's proclamation. But, apparently the proclamation was not all Lincoln's idea. It wasn't just the war that spurred Lincoln to issue his proclamation, but a letter from a woman named Sarah Hale that convinced him to do so. Hale, the writer of the poem now called "Mary Had A Little Lamb," had been trying to convince presidents to issue a Thanksgiving proclamation since 1846 and when Lincoln saw her letter he decided to follow her suggestion.
From there our formal national holiday was born.
President Abraham Lincoln's 1863 Thanksgiving Proclamation:
The year that is drawing toward its close has been filled with the blessings of fruitful fields and healthful skies. To these bounties, which are so constantly enjoyed that we are prone to forget the source from which they come, others have been added which are of so extraordinary a nature that they can not fail to penetrate and soften even the heart which is habitually insensible to the ever-watchful providence of Almighty God.
Read more
Social Networking
Help the Soldiers!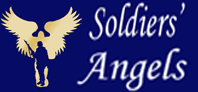 American Genius
Our Founding Ideas
---
"Governments are instituted among men,deriving their just powers from the consent of the governed." Declaration of Independence July 4, 1776
---
Subscribe in a reader




Tweets by @warnerthuston

Recently Written
What THEY Say:
Foreign News In English
Click HERE for information
on my fedora collection.Antique Stetsons, hat history...

Contact Us
Email Publius' Forum
Archives