October 27, 2016 | Filed Under Democrats/Leftists, Donald Trump, Elections, Ethics, Government, Government Corruption, Hillary Clinton, Journalism, Liberals, Media Bias, President, Progressives, Warner Todd Huston | Comments Off on
---
Video Shows Hillary Needs Aide's Help to Mount a Single Step

-By Warner Todd Huston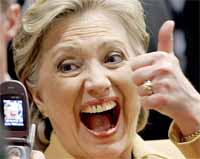 A video clip posted by a Clinton supporter shows Hillary Clinton needing the help of an aide to mount a single step at a Florida rally, once again sparking questions about the Democrat nominee's seemingly delicate health.
The video originally posted to Twitter by a young male Hillary supporter was taken on October 26 at a rally in Lake Worth, Florida and showed Hillary crossing a parking lot before trying to get up onto a short riser to wave to supporters.
But as the 69-year-old Democrat approached the 18-inch-high riser an aide rushed over to help her take the single step up.
According to Kyle Olson, an aide was also seen quickly grasping Hillary's waist perhaps in an effort to steady her and prevent her from falling.
Hillary has been dogged by worries that she is in poor heath and is not well enough to become president. In September, for instance, a general surgeon from Texas insisted that Hillary's "abnormal eye movements" points to a serious health problem.
Read more
October 27, 2016 | Filed Under Amnesty, Anti-Americanism, Barack Obama, Central America, Constitution, Crime, Democrats/Leftists, Donald Trump, Elections, Ethics, Government Corruption, Hillary Clinton, Immigration/Immigrants, Liberals, Mexico, Policy, President, Progressives, South America, Warner Todd Huston | Comments Off on
---
As Election Day Nears, Obama Works Overtime to Bring in As Many Illegals as He Can

-By Warner Todd Huston
In the first few years of his presidency Barack Obama deported millions of illegals. But as his second term approached, the president soon reversed that policy and not only began to release the ones already taken into custody, but launched several programs to bring in as many illegals — both Hispanic and Muslim — as he could. And now he is welcoming in hundreds of thousands as the 2016 election nears.
When Barack Obama took office, his first two years saw a cascading number of illegal alien activists complaining that he was deporting too many illegals. In fact, in 2012 surrogates for Mitt Romney was airing TV ads claiming that Obama had deported more illegals than any other president. This was an effort to get the illegal alien advocates mad enough at him not to vote for his reelection.
While this claim wasn't exactly true it does reflect the fact that in the first few years of his first term he was deporting a lot of illegals.
This policy, though, was soon reversed, perhaps in response to outrage from activists for illegals and their partners in the U.S. Hispanic community.
By 2013 Obama was making major changes in policy, seriously reversing his deportations. Year after year he began to lower the number of deportations and by 2015 Obama put into place new rules for his immigration services that would give 87 percent of the illegal population a degree of protection from deportation. That is an increase from the 74 percent who were given such "protection" with Obama's earlier policy changes.
The president also informed DHS, border police, and his other immigration departments to pick up fewer illegals. Earlier this year, the small number of illegals rounded up in the January sweeps amounted to less than one in 1,000 of the total number of parents and children who surged across the border, starting in 2014. And even of these gathered up, few were set for deportation.
Read more
October 24, 2016 | Filed Under Anti-Americanism, Cable, Democrats/Leftists, Elections, Ethics, Government Corruption, Journalism, Liberals, Media, Media Bias, President, Progressives, TV, Vote Fraud, Warner Todd Huston | Comments Off on
---
A Perfect Example of How the Clinton Machine Programs the Media Against Trump

-By Warner Todd Huston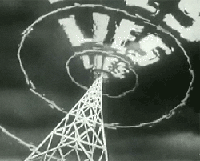 There has been a lot of rhetoric in this campaign season about how the old media establishment is entirely biased to the far left and how the media system is rigged in a united effort to destroy Donald Trump. But what can we show to prove this contention? Well, early this week we saw a perfect example of just how the left-wing, Clinton machine programs the entirety of the media to push a story aimed at destroying Trump.
The seed was planted on Sunday by CNN's left-wing commentator Brian Stelter, the scheme was then nurtured and propagated by the Clinton's Media Matters for America organization, then carried from there to every single major media outlet, and thence to the whole of the media establishment.
This is how the left programs the coverage it wants because the media does not spend its time looking for stories to write about as a good media organization might but instead sits quiescently by its computers to await the word from the Clinton's Media Matters organization to tell them what to write about. And last weekend's seed story is one of the cleanest examples of that process.
In this case, the Clinton campaign is working overtime to sell the American public on the idea that GOP nominee Donald Trump is unsuitable to become President of the United States. The Clintons have pushed this concept in a dozen ways, but the tact for October 16 was to insist that Donald Trump is lying when he says "the system is rigged."
Read more
October 21, 2016 | Filed Under Anti-Americanism, Conservatives, Constitution, Democracy, Democrats/Leftists, Donald Trump, Elections, Ethics, GOP, Government, Government Corruption, Hillary Clinton, Liberals, President, Progressives, Republicans, Warner Todd Huston | Comments Off on
---
Why Any Conservative With a Conscience Should be Done With The GOP

-By Warner Todd Huston
The 2016 general election was the last chance the Republican Party had to keep in the party anyone who considers himself a conservative. At this point, there is no reason whatever for a conservative to ever vote Republican again.
Firstly, the Republican Party stopped being an opposition party with the rise of Franklin Roosevelt's remaking of the Democrat Party into a proto socialist operation. The very last Republican who cared anything about congressional privilege or the U.S. Constitution was Robert "Mr. Conservative" Taft and even he was a weaker version of the Republicans who locked up power for generations waving the bloody shirt after the civil war.
The Republican Party turned into a herd of whipped curs with the dawning of the 1940s, running with their tails between their legs in the face of outrageously bombastic Democrats who care neither about American tradition, the law, nor the truth.
Republicans have no principles and their only motivation is to be in a position to make themselves and their friends rich as possible while the act as junior partners to the Democrats.
Read more
October 21, 2016 | Filed Under Democrats/Leftists, Donald Trump, Elections, Ethics, Gary Krasner, Liberals | Comments Off on
---
Trump's Accusers Are Liars

-By Gary Krasner

First, details surrounding some of their claims have been found to be false. (Lying requires that you to get all the small facts right.)

It's also clearly orchestrated for political reasons:

First, you have NBC release the Billy Bush audio tapes of Trump bragging in locker room fashion –5 weeks before the election, for lasting effect and giving little time for damage control.

Then, armed with that pretext for "relevancy", they followed it up with the accusers — women who have never been heard of before. Who have no witnesses, despite the allegations of assault taking place in public.

And they each coordinate with each other to make sure they come forward with press conferences on DIFFERENT days, in order to consume the news cycle and drown out Trump's message of the day.

That's key. If they all came forward together, that would consume just one day of news. Anyone familiar with the rolling thunder pattern of Democrat slim fabrications can see this as a coordinated political operation.

And any woman who lends herself to this operation has a credibility problem. They're probably all Democrats or liberals.

By contrast, the accusers of Clinton came forward long ago, on their own, and their stories have been vetted long ago, and written about in many books, and meeting no defamation lawsuit from the Clintons.

NBC is keeping a very damning interview with Juanita Broaddrick under wraps, unlike what they did with the Billy Bush audio.

We knew the Clinton machine would have an October surprise. This was it. Why is anyone surprised?

Andrew Breitbart said that he became a Republican after seeing the defamation operation they ran on Clarence Thomas.

I became a Republican in part, because Bill Clinton would have gotten away with a lie to a grand jury, and the American people, had his semen not been found on a dress.

Anyone old enough to remember how the Democrat slim machine operates needs no more evidence than a good memory.

October 20, 2016 | Filed Under 1st Amendment, Anti-Americanism, Constitution, Democrats/Leftists, Entertainment, Ethics, Liberals, Patriotism, Progressives, Rights, Sports, Warner Todd Huston | Comments Off on
---
Evidence Shows 'Kaepernick Effect' Hits NFL Hard As Ratings Continue to Plummet

-By Warner Todd Huston
As week six of the National Football League's 2016/17 season passes, it has become clear that ratings have cratered as fans tune out by the millions. There are many theories about why this has happened, but the one commonality is the fan's rage over the anti-American protests now seen weekly during the national anthem started by San Francisco 49ers secondstring quarterback Colin Kaepernick.
Kaepernick started his anti-American protests in the very first week of the NFL's new season. He quickly explained that he could no longer stand at attention when "The Star Spangled Banner" was played at games. It was, he said, because the U.S. is evil and filled with white racists. Only hours passed before millions of fans let Kaepernick and the 49ers know just what they thought of his anti-American statement.
"I am not going to stand up to show pride in a flag for a country that oppresses Black people and people of color," Kaepernick explained to NFL.com. "To me, this is bigger than football and it would be selfish on my part to look the other way. There are bodies in the street and people getting paid leave and getting away with murder."
His protest soon spreading like wild fire throughout the NFL as player after player decided that the U.S. was too evil to honor by standing for the national anthem.
Read more
October 19, 2016 | Filed Under Anti-Americanism, Bill Clinton, Congress, Conservatives, Crime, Democracy, Democrats/Leftists, Donald Trump, Elections, Ethics, GOP, Government, Government Corruption, Hillary Clinton, Journalism, Judges, Law, Liberals, Media, Media Bias, President, Progressives, Regulation, Republicans, Security/Safety, Warner Todd Huston | Comments Off on
---
Instead of Reporting Email Leaks Embarrassing to Clinton, Media Desperately Spins Them

-By Warner Todd Huston
The damning evidence that Democrats care nothing about people and everything about money and raw power is piling up more every day and the old media establishment is finally beginning to pay attention to the mounting scandals. But instead of reporting the truth, many in the media have now turned to spinning the WikiLeaks releases to help the Democrats and Clintons push the accusations aside.
We noted last week that few Americans had even heard of any of the scandals being released by WikiLeaks culled from thousands and thousands of emails from Clinton campaign chief John Podesta because the media was obsessed by a decade-old tape of Donald Trump saying untoward things about a woman with "Access Hollywood's" Billy Bush.
It probably isn't a huge surprise that the old media complex are not all fired up about reporting on the WikiLeaks story. After all, many of the emails show how the media has been in total collusion with the Clinton campaign. It is certain they are furious that their perfidy has been so clearly revealed… again.
The media has so blatantly ignored this scandal that vice presidential nominee Mike Pence noted that the media is "ignoring an avalanche of hard evidence about the Clinton's corruption."
Pence was aghast at the favoritism the media has shown to Hillary Clinton.
Read more
October 15, 2016 | Filed Under Anti-Americanism, Constitution, Crime, Democrats/Leftists, Donald Trump, Ethics, FBI, Government, Government Corruption, Hillary Clinton, Liberals, President, Progressives, Security/Safety, The Law, Warner Todd Huston | Comments Off on
---
Serious FBI Agents Furious At Director Comey Over Decision to Let Hillary Off the Hook

-By Warner Todd Huston
There was once a day when the FBI's famed G-Men were celebrated on stage and screen. But these days the luster of the FBI's star has decidedly faded especially with the decision of its director to allow the criminal activities perpetrated by Hillary Clinton to go unpunished because the director is a crass, left-wing political operative instead of a hard-nosed man of law and order. And his actions have caused a major problem among agents who still want their work to be respected.
For Americans of a certain age, "The FBI" immediately conjures up the stirring horns of the theme song for "The FBI" TV series starring Efrem Zimbalist, Jr. The show which so proudly noted was "a Quinn Martin production" at the start of every episode had a fairly long run airing from 1965 to 1974.
The series was probably one of the best examples for the gravity and trust Americans once imbued into the Federal Bureau of Investigation. The show's stars were always deadly serious, highly intelligent, and always got their man. They successfully investigated everything from theft, to espionage, murder, and fraud and the public ate it up year after year.
But that was a day when the Bureau was seen as a trusted agency that could be expected to be a dispassionate, effective investigative service. Still, the show aired during the worst of the Vietnam era just as Americans were turning away from their past explicit trust in government institutions.
The show is in stark contrast to today's shows based on Bureaus like the FBI. Today we see such agencies as sometimes distrusted by the public and generally featuring at least one agent who turns out to be an enemy to law and justice or even the very country itself.
Hollywood aside, the FBI has had its ups and downs, certainly, but usually it found those low times due to some mishap or bad policy decisions based on matters of process by its upper management. But despite some of the worst 1970s conspiracy theories, rarely has the FBI been considered a bald-faced political actor until Director James Comey tarnished the shield by becoming a member of Hillary Clinton's election campaign.
When Comey decided that Hillary would be let off scot free for her clear and purposeful violations of national security, he turned the FBI from a serious policing agency into a low, mean, transparent arm of the Democrat Party.
Read more
October 14, 2016 | Filed Under Donald Trump, Gary Krasner, Hillary Clinton | Comments Off on
---
How Trump Can Still Win

-By Gary Krasner

I've decided to offer some advice to Team Trump. Apparently he needs it badly. Here are the main things he can do to right his campaign ship:

1. Take his smart phone away from him. Have the campaign professionals post twitter remarks to the millions of his twits.

2. Trump must stick solely to his scripted speeches, and no ad-libbing on the side, because that is what will be aired on the nets!!!

3. Donald must shut up about bimbo allegations and Melania must publicly refute them. Only Melania. And she must ask:

a. Why did these women wait 3 weeks before the election, and how and why did they organize coming forward together?

b. Point out that some alleged women victims were misquoted by NY Times.

c. Call for the resignation of reporters who have been working with HRC campaign to tailor their messages.

d. Demand that Hillary, finally and once and for all, deny allegations from Broderick and Wiley

THE DEBATE:

Trump must do the following at the upcoming last debate.

Avoid attacking Hillary on allegations that have already been aired. Hillary's Achilles Heel is addressing allegations she has not been prepped for with ready and rehearsed answers.

Also, use a rhetorical device that's memorable and can be repeated during and after the debate. Reagan said "there you go again."

Suggestion: I propose, "True or False, Hillary?!"

EXAMPLES:
Read more

October 13, 2016 | Filed Under Anti-Americanism, Democrats/Leftists, Elections, Ethics, GOP, Government, Government Corruption, Hillary Clinton, Journalism, Liberals, Media, Media Bias, President, Progressives, Warner Todd Huston | Comments Off on
---
WikiLeaks Breaking Democrat Scandal After Scandal While Old Media Ignores it all to Talk About Trump's Locker Room Rambling

-By Warner Todd Huston
If you get most of your news from the old media establishment consisting of newspapers and TV network news you'd be forgiven for not knowing about the damaging information contained in the latest batch of hacked emails publicly released by the whistleblower site WilieLeaks. That would be because the old media is systematically ignoring the story. Why? Because what is contained in these emails is thoroughly damaging to the Democrat Party as well as to Hillary Clinton and her campaign.
As news about a decade-old recording of Donald Trump's locker room banter continues to take the lion's share of the old media's attention, others have been digesting the 2 thousand emails from Hillary's top campaign aide John Podesta. And what these emails say about the collusion of the media with team Hillary, the backroom vendetta Democrats had for Democrat candidate Bernie Sanders, the general hatred that Democrats have for the American people, and Team Hillary's criminal actions is truly illuminating.
This particular batch of emails are hacked messages sent to and from Clinton campaign Chairman John Podesta. He is a long-term associate of the Clintons and was President Bill Clinton's Chief of Staff from 1998 until 2001. Podesta also owns the Podesta Group, a major lobbying firm, and is the Chair of the Center for American Progress (CAP), a far left-wing Washington DC-based think tank.
If you are interested in reading the raw emails posted by WikiLeaks for yourself, you can find them at their Podesta email section: https://wikileaks.org/podesta-emails/.
Some of the most disgusting, if unsurprising, revelations in the email dump is the bald collusion between Democrat Party operatives and the sold out media. Disgusting for its bias, yet unsurprising for the fact that at this point that bias seems to be a given.
Read more
October 11, 2016 | Filed Under Cable, Entertainment, Hollywood, Movies, TV, Warner Todd Huston | Comments Off on
---
HBO Creates the Ultimate Minority for Evil, Rapacious White Men to Exploit: Robots

With the debut (finally) of the new HBO series "Westworld," we discover that HBO has found a new oppressed minority group for evil, white men to rape, oppress, and exploit and this time it is sex-bots.
So, step aside blacks/Asians/women/Muslims/gays/transgenders and whatever minority used to be the top of the pecking order when it comes to evil white exploitation. Now we have robots programed to serve evil white men becoming the next "minority."
Two episodes into the much-ballyhooed HBO series based on the 1973 Michael Crichton directed, Yul Brenner vehicle of the same name, we find that white people are vicious, mean, murderous, and rapacious.
For those unfamiliar, the eponymous "Westworld," it is both the name of the series and the name of the fictitious park manned by ultra realistic robots where "rich bastards" referred to as "guests" go to live out their wild west fantasies.
In the original movie the robots went horribly wrong and began to kill the guests who paid big money to become rootin-tootin cowboys. The new HBO version begins in a similar vein with the robots starting to remember their past "stories"–all of which end in their rape and murder.
Read more
October 11, 2016 | Filed Under Donald Trump, Ethics, Government Corruption, Government, Ill. County, Hillary Clinton, Republicans, Warner Todd Huston | Comments Off on
---
DeMonte: Illinois, We Shouldn't Be Worried Over Trump's Locker Room Talk When Hillary is a Criminal

Following is an open letter to Republicans in Illinois penned by Demetra DeMonte, Co-Chair Trump Illinois, Republican National Committeewoman for Illinois, and RNC Secretary 2011-2015.

Dear Fellow RNC members,
I believe it is now time for us to speak up about the swirling news over the last 24 hours.
First and foremost, Donald J Trump is not going to step down – nor should he. He is our lawfully elected nominee.
Yes – Donald Trump used some very inappropriate language. We can all agree on that. I certainly do not condone it. But one thing is sure – he is not the first – nor will he be the last to utter foul language in the privacy of their home or in their locker rooms.
What would be so amusing, if it wasn't so disingenuous, is that Hillary is appalled and disgusted at Trump's language. Right… just like Captain Renault, the character from Casablanca, is "shocked, shocked" that there is gambling going on in Rick's Café, while at the same time he is accepting his ill-gotten gambling winnings!
Hillary, the consummate hypocrite, who while First Lady, barraged her own Secret Service detail with unspeakably foul language! The very same men who put their lives on the line for hers! Such hypocrisy!
Read more
October 11, 2016 | Filed Under Bill Clinton, Donald Trump, Gary Krasner, Hillary Clinton | Comments Off on
---
Placing Trump's Comment in Proper Context

-By Gary Krasner

This will not be a defense of Trump's private comments about women. The ultimate point will be that it's not dispositive of how he will govern.

Indeed, it merely reflects a personal attribute that was shared by other presidents, including JFK and Bill Clinton.

Is it a common attribute? Yes. Just watch the first episode of the first season of the comedy, Key and Peele on Comedy Central.

This hilarious sketch is located at the 2 min, 47 sec mark of this video:

It illustrates how men feel giddy recounting how dominant they supposedly are in their marriages.

But ironically, at the same time, it shows how terrified they are that their spouses might be able to overhear them talking like that. And the great lengths to undertake to prevent that.
Read more

October 10, 2016 | Filed Under Warner Todd Huston | Comments Off on
---
How is Trump's Trash Talk Worse Than Bill Clinton Actually Committing Rape?

-By Warner Todd Huston
The Clinton campaign's "October surprise" appears to be the coordinated release of a decade old audio tape of GOP nominee Donald Trump's boorish locker room yapping about women. Since its release the left and the media — but I repeat myself — have been suitably outrageously outraged. But it all brings one to ask, how can the left be so morally outraged, how can they be more upset at Trump's trash talk than they can about 40 years of Bill Clinton's rape cases and Hilary's anti-woman actions in response to them?
Right off the bat, though, I need to note that I find such locker room talk distasteful. I personally never engage in it. You could ask just about anyone who knows me to pinpoint a time when I trash talked a woman and they won't be able to think of one I can assure you. I know many people feel the same way about this sort of behavior.
However, I know an awful lot of men who I otherwise respect and trust who DO talk like this among other men. It's braggadocios and ill-mannered, but it is extremely common among those with testosterone flowing through their bodies. No man who has ever left his house and walked into a bar, a gym, a locker room, a conference room or anywhere other men are gathered has not heard talk like this. Would that such talk could be eschewed, but the fact that some engage in it doesn't automatically make them evil human beings.
So, do I wish Trump hadn't said these sort of things? Sure. Does the revelation that he has said such things mean he should be thrown overboard? If it did we'd likely have to throw half the men we all know overboard for the same reason.
And don't give me that "but Trump is supposed to be a leader" line, either. If we are to be outraged that Trump said it, we need to be just as outraged when our plumber, co-worker, or golf buddy says such stuff. A standard isn't a standard if only some people are held to it.
This whole controversy began on Friday afternoon. The 2005 tape recording of Trump bragging about trying to have sex with a woman (and failing to swing the deal) was published by the Washington Post on October 8. Naturally, almost immediately the outrage machine sped up to its highest RPMs.
Read more
October 10, 2016 | Filed Under Anti-Americanism, Anti-Semitism, Democrats/Leftists, Donald Trump, Ethics, GOP, Government, Government Corruption, Hillary Clinton, Liberals, President, Progressives, Warner Todd Huston | Comments Off on
---
Clinton Operative Email Calls Americans 'illiterates,' Says Bernie Sanders Employing Nazi Tactics

-By Warner Todd Huston
The Wikileaks release of over 2,000 emails from Clinton campaign chairman John Podesta reveals some of the vicious things Team Clinton was saying about Democrat candidate Bernie Sanders as well as the bulk of the American people. In one communiqué, for instance, Americans were called "illiterates" and Bernie Sanders was accused of employing Nazi tactics to beat Hillary in the primaries.
One Clinton operative who's unsigned email to campaign chief Podesta was sent using the email address "mecof05@hotmail.com," is typical of the kind of hate Podesta's associates have showered upon the American people and Democrat candidate Bernie Sanders and his supporters.
This "mecof05" told John Podesta that the country is filled with "functional illiterates" who can't understand the English language, said that Sanders was using tactics pioneered by Hitler's Nazi propagandist Joseph Goebels, and complained that Sanders and Trump both are using the media just like the "Nazi media were used."
In his opening paragraph, "mecof05" disparaged the American people saying, "There are too many functional illiterates now in the world and more than half of the population of the United States are a part of the irrational masses that the illiteracy produces."
He went on to claim that Bernie Sanders is acting like a Nazi propagandist.
"Goebels taught us that if a people is told the same lie a thousand times, the people is drawn to believe it. It is Trump's main asset but Sanders is also using it. There are a few things that may be of use," the emailer wrote to Podesta.
Read more
October 8, 2016 | Filed Under Anti-Americanism, Democrats/Leftists, Elections, Ethics, Government, Government Corruption, Hillary Clinton, Liberals, President, Progressives, Vote Fraud, Warner Todd Huston | Comments Off on
---
Fraud and Deceit: Hillary Cheating Her Way to the White House

-By Warner Todd Huston

Originally posted at Constitution.com.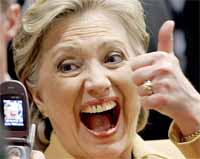 Aside from the obvious fact that the national media is working overtime to get Hillary Clinton elected–including some in the so-called conservative media–evidence is growing that Hillary and her party are well on the road toward cheating their way to putting Hillary in the White House.
The examples of the left cheating, lying, and committing fraud in a desperate attempt to get Hillary elected are wide and varied. They range from the more trivial to the insidious.
In one case, for instance, Hillary's campaign hired a child actor to pretend to be a little girl who is aggrieved over Donald Trump's "body shaming" of a past beauty pageant contestant.
During a town hall-styled event Hillary's Hollywood actress host, Elizabeth Banks, pointed out a little girl in the audience and made as if they had only just noticed the little girl for the first time. The girl rose and delivered a very polished–almost focus group created–question on "body shaming," a topic with which the left has recently fallen in love.
Read more
October 5, 2016 | Filed Under Anti-Americanism, Conservatives, Democrats/Leftists, Donald Trump, Economy/Finances, Elections, Ethics, GOP, Government, Government Corruption, Hillary Clinton, Liberals, Mike Pence, President, Progressives, Republicans, Taxes, Warner Todd Huston | Comments Off on
---
Dem. Tim Kaine Turns Vice Presidential Debate Into Bickerfest

-By Warner Todd Huston

Originally published at Constitution.com.
The one impression America came away with as the first and only vice presidential debate ended on Tuesday night, October 4, was that Democrat candidate Tim Kaine was more like a yip-yapping Chihuahua instead of the Pitbull that a second chair running mate should be. But he also figured as the perfect running mate for the biggest liar and crook ever to run for the White House because he threw one lie after another at his opponent.
As the debate came to a conclusion several of the flash polls and focus groups said that GOP candidate Mike Pence easily won the debate because he seemed calm, cool and collected. They also said he was more focused, tried to stay within the debate rules, and was far less hyper and contentious than his Democrat rival.
A panel of undecided voters from Ohio, for instance, felt Kaine came off poorly during his bout with Pence. One even called him a "jerk" for interrupting up to 70 times during the debate.
Undecided voter in Ohio says, "Kaine came off like a jerk" tonight. Adds that he "reinforced" some of the negatives about Clinton.

— Dan Merica (@danmericaCNN) October 5, 2016
CBS focus group going very negative on Kaine right now "he came across as a jerk," says a likely Clinton voter.

— Abby D. Phillip (@abbydphillip) October 5, 2016
In fact, there is already a video showing the dozens of times Kaine talked past his time and tried to shout down his opponent during his opponent's time.
Read more
October 4, 2016 | Filed Under Democrats/Leftists, Donald Trump, Entertainment, Ethics, GOP, Hollywood, Liberals, PCism, Progressives, Society/Culture, TV, Warner Todd Huston | Comments Off on
---
'NCIS Los Angeles' Premiere Jokes Smashed Trump Piñata 'Deserved It'

-By Warner Todd Huston
During the season premiere of the CBS series "NCIS: Los Angeles," as the team conducted a stake out one of the agents found a battered and barely concealed Donald Trump Piñata in a garbage can then jokes "oh, he deserved it."
As the NCIS LA team used a terrorist as bait to smoke out his associates, the members don various disguises to blend in with the public.
Detective Deeks (Eric Christian Olsen) is dressed as a homeless man and while pretending to root through garbage cans comes upon a Piñata with a bight yellow shock of fluttering paper hair. Deeks pulls the Piñata out of the can a few inches and says, "I found a badly beaten Piñata." Then shoves it back down while joking that the Piñata "deserved it."
The 2 part, eighth season premiere aired on September 25. Part one was titled "High-Value Target" and part two "Belly of the Beast." The Trump incident occurred near the end of part one.
This is far from the first time the NCIS franchise was seen attacking Republicans, conservatives, or those on the center right.
"NCIS: Los Angeles" has indulged slams on the right many times during its past seven seasons. In a 2013 episode, for instance, the main bad guy was an evil private healthcare insurance company. There were also tea party type characters cast in the role of villains not to mention a series of anti-capitalist tropes.
Read more
October 3, 2016 | Filed Under Anti-Americanism, Democrats/Leftists, Donald Trump, Economy/Finances, Ethics, GOP, Government, Government Corruption, Hillary Clinton, Journalism, Liberals, Media Bias, President, Progressives, Republicans, Taxes, Warner Todd Huston | Comments Off on
---
The Mainstream Media's Taxing Attacks on Donald Trump–What At This Point Does It Matter?

-By Warner Todd Huston

Originally published at Constitution.com
Over the weekend The New York Times stirred controversy with a story based on purportedly shocking revelations about Donald Trump's taxes. The paper insisted Trump got away with paying no taxes at all in the 1990s and this, they intimated, makes him some sort of hypocrite. So, to borrow a phrase, what at this point does it matter?
In a piece entitled, "Donald Trump Tax Records Show He Could Have Avoided Taxes for Nearly Two Decades, The Times Found," the so-called "paper of record" published Trump's personal tax information from 1995 and extrapolated its consequences on "decades" afterward. The paper claimed Trump took such heavy business losses in '95 that "it could have allowed him to legally avoid paying any federal income taxes for up to 18 years."
Of course, if the paper really did get ahold of Trump's tax information and then published it without his permission, they would have broken the law. But… what are a few broken laws when the media needs so desperately to help Hillary Clinton win the election?
According to the paper:
Read more
October 3, 2016 | Filed Under Congress, Democracy, Democrats/Leftists, Elections, Ethics, GOP, Government, Government Corruption, Liberals, President, Progressives, Warner Todd Huston | Comments Off on
---
Democrats' Most Wanted Voters: Convicted Criminals Get the Vote

-By Warner Todd Huston

Originally published at Constitution.com
As they desperately seek to enlarge their voting base, one group that Democrats are diligently working to cultivate are convicted felons–both those who have been released after serving their sentence and even those still sitting in jail.
The most recent example of Democrats cultivating felon voters cropped up earlier this year in the Commonwealth of Virginia where Democrat Governor and major Clinton operative Terry McAuliffe tried to pass off an executive order as state law in order to give felons in Virginia the right to vote.
In April, McAuliffe signed a sweeping executive order granting up to 206,000 convicted felons in Virginia the vote. It was a startling move that even the Richmond Examiner called "unprecedented."
Saying the standards that disenfranchised felons is a "barrier" that "must be broken down," the governor's illicit order gave the vote to both non-violent and violent felons. Not only did he intend to give the vote to the common drug user caught with felon amounts of drugs, but McAuliffe decided that rapists and murderers should also have a say in the state's elections.
Read more
September 20, 2016 | Filed Under Anti-Americanism, Conservatives, Democrats/Leftists, Donald Trump, Elections, Ethics, GOP, Government, Government Corruption, John McCain, Liberals, Mitt Romney, President, Warner Todd Huston | Comments Off on
---
So, #NeverTrump, You Won't Vote Trump Because He Said He Didn't Want Your Vote? Here is Why YOU are the Problem in This Equation

-By Warner Todd Huston
Many #NeverTrumpers are claiming they won't vote for Donald Trump because he supposedly said he didn't want the vote of conservatives. But what #NeverTrumpers are really doing is acting like liberals by putting their feeeeelings above the best interests of the country. In this equation, it is the #NeverTrumpers who are the problem, not Trump.
This isn't a new problem, of course. Both John McCain and Jeb Bush said they didn't want the support of conservatives when they were running for president. In fact, I refused to support Jeb in the primaries in part because of his nose thumbing and I refused to vote for John McCain in the 2008 primaries for the same reason.
McCain isn't the last GOP candidate to do this. Into the 2016 campaign for president, Jeb Bush did the same thing. In 2014 he said he could win the nomination (like McCain did) without the support of conservatives. Most ideologically conservative voters–i.e. conservative first and Republican second–obliged Jeb by refusing to support his primary campaign.
Many also carried it past the primaries. After McCain said it back during his runs for the White House, many conservatives returned the favor by vowing never to vote for him even in the general election. I was one of them. I refused to vote for McCain against Barack Obama and now I feel I was wrong (explanation below) and I reversed course for 2012 and voted Romney despite how much I hated him.
Now, the primaries are one thing. Of course the primaries are the time when you should refuse to vote for someone who said he doesn't want your vote. This goes without saying.
But regardless of what a candidate said during the primary on this topic, the general election is a different game.
Read more
September 18, 2016 | Filed Under Barack Obama, President, Warner Todd Huston | Comments Off on
---
The Beautiful Obama Scam

-By Gary Krasner

What do you do if you wish to run for state — and later federal — office, but your college papers would reveal you to be farther to the left than you wish to appear to voters?

You do something that no other senate or presidential candidate ever did — you conceal all of it. You prohibit the colleges from releasing any of your records or writings.

Once elected, how do you keep people from focussing on those concealed papers? You dangle something else in front of them. Something simple.

Before Obama ran for any office, his book publisher asked him to change his how he refers to himself, not as Barry Obama but as Barak Obama, and to allege that he was born in Kenya. He even had his bio used by a literary agent written to say so.

For 15 years, by his own representations, Obama was not a native born citizen. That seemed like good bait to dangle in front of his political opponents.

And for 5 long years, Obama did just that. He refused to release his long form birth certificate. For years, he released various substitutes for it.

That triggered more skepticism and suspicion he was hiding something. The finally he releases it, but the birth certificate is in the wrong file format.
Read more

September 17, 2016 | Filed Under Anti-Americanism, Civil Rights Act, Constitution, Declaration of Independence, Founders, Liberals, Progressives, Sports, Warner Todd Huston | Comments Off on
---
An Open Letter to Colin Kaepernick, his Supporters & American Citizens

(I was sent this letter and was asked to post it on the blog. So, here it is without further comment…)

An Open Letter to Colin Kaepernick, his Supporters & American Citizens

You will take a knee or sit during the National Anthem because you want to protest what you feel is racial injustice in America. I applaud that you live in America and that we still have freedom of speech. With freedom comes responsibility.

The National Anthem represent this great Nation as does Lady Liberty. To your charge of racial injustice, on behalf of America, Lady Liberty Pleads "Not Guilty"

To support her "Not Guilty" plea Lady Liberty enters the Declaration of Independence into evidence, specifically the following:
WE hold these Truths to be self-evident, that all Men are created equal, that they are endowed by their Creator with certain unalienable Rights, that among these are Life, Liberty, and the Pursuit of Happiness
Instead of protesting the United States of America and Police Departments across America, your indictment would be appropriately directed to the criminal class that terrorizes our neighborhoods & the ruling political class of the United States from our cities, counties, states and especially within the federal government. I submit the the following section of the Declaration of Independence in support of that indictment:
Read more
September 15, 2016 | Filed Under 2nd Amendment, Anti-Americanism, Britain, Constitution, Democrats/Leftists, Ethics, Georgia, Government, Government Corruption, Journalism, Liberals, Media Bias, Warner Todd Huston | Comments Off on
---
One of the Most Biased Anti-Gun 'News' Articles I've Seen in Some Time

-By Warner Todd Huston
It's obvious that most articles about guns in the media are biased against our Second Amendment rights, certainly. Many are at least biased in that their facts and terminology are so badly garbled that incorrect analysis results. But a recent piece in a British newspaper is the most blatantly biased I've seen in some time.
For the British Express, hack writer Oli Smith uncorked a piece on the controversial proposal to allow a mosque to be built in Newton County, Georgia, that is so filled with lies, scare words, and hyperbole that it is impossible to believe it is being presented as a "news" story instead of left-wing, invective-filled opinion piece.
The lies begins right in the headline: "Armed militia storm council meeting after right-wing anger over Muslim plan for mosque."
Read more
September 13, 2016 | Filed Under Democrats/Leftists, Donald Trump, Ethics, Gary Krasner, Government Corruption, Hillary Clinton, Liberals, President, Progressives | Comments Off on
---
Hillary's Lie About The Lie She Explained Was Not A Lie, But Was

-By Gary Krasner

The Clinton ("come with the cash") machine came out yesterday saying that other (younger) staffers also came down with pneumonia.

It was an obvious attempt to show that whatever is ailing her now (pneumonia is the call today. Tomorrow, who knows?) is not related to her age or any underlying health problems that would make her unfit to serve.

(She is unfit to serve in any government position for myriad reasons, but that's another story which MSM won't publish.)

In other words, Hillary is saying that the pneumonia has been contagious. OK, that's fine.

So knowing that she could transmit pneumonia, she nonetheless visited her daughter on Monday, following the 911 memorial service in NYC.

Her press people say that Hillary was playing and "running around the house" (yeah, right) with Chelsea's infant.

This is a woman who clearly doesn't foresee — nor care about — consequences. SERIOUS consequences.
Read more

September 11, 2016 | Filed Under al Qaeda, Islamofascism, Terrorism, Warner Todd Huston | Comments Off on
---
Some Say We Should Forget 9/11–But We Must NEVER Forget!

-By Warner Todd Huston
It has been 13 years since that horrible day in 2001 when terrorism hit America with a vengeance. But many want to forget and pretend it never happened and we already have a generation of kinds just about to, or soon to enter into their teen years who can't remember what happened on September 11, 2001. It is up to us to keep the memory of that day alive lest we allow it to be repeated.
But how do we approach that remembrance? But looking at an empty word document sitting ready to be filled with my 9/11 remembrance finds words coming slowly and I find it so hard to start this piece.
But I realized why it is so hard for me to start this piece. I am still furious, feelings are still too raw, I still well up when I see video of the towers falling, my heart still stops when I see that heart-wrenching image of bodies falling from windows hundreds of feet in the air. I still get that dark feeling in the pit of my stomach, the same one I felt that morning in 2001.
It's all still too emotional to write a mere memorial. Words fail me.
Read more
September 11, 2016 | Filed Under al Qaeda, Islamofascism, Jihad, Terrorism, Warner Todd Huston | Comments Off on
---
Never EVER Forget!
September 5, 2016 | Filed Under Amnesty, Anti-Americanism, Business, Capitalism, Conservatives, Economy/Finances, Elections, Ethics, GOP, Government Corruption, Immigration/Immigrants, Jobs, Liberals, Mexico, Money, Progressives, Republicans, Taxes, Unemployment, Warner Todd Huston | Comments Off on
---
(In Memoriam of Phyllis Schlafly) Schlafly On the GOP Establishment, Karl Rove, Mitt Romney and Other 'Losers'

-By Warner Todd Huston

Today the redoubtable Phyllis Schlafly passed away at the age of 92 years young. Schlafly was a major voice for the conservative cause and will be dearly missed.

In her honor, I am reposting my last meeting with her….
This year at the Conservative Political Action Conference (CPAC), I was fortunate enough to get some time to interview one of the most redoubtable conservative activists in the nation, Phyllis Schlafly. In this eighteen minute video you will encounter a woman that is extremely vital and at 89-years-of-age still sharp as a tack.
As is her wont, Schlafly eschewed kid gloves with her frank discussion of the GOP establishment and how those effete, east coast, country clubbers are at war with the conservative, Midwestern grassroots.
Take Schlafly's description of "the establishment," for instance:
Read more
September 3, 2016 | Filed Under Anti-Americanism, Barack Obama, Bill Clinton, Congress, Conservatives, Constitution, Crony Capitalism, Democrats/Leftists, Donald Trump, Economy/Finances, Ethics, GOP, Government, Government Corruption, Hillary Clinton, Journalism, Liberals, Media Bias, Politicians, President, Progressives, Republicans, Senate, Taxes, Warner Todd Huston | Comments Off on
---
Republicans Who Support Hillary Are Traitors to This Country

-By Warner Todd Huston
The news media has been all a twitter over the small group of ne'er-do-wells, government leeches, and has-beens who claim to have been Republicans in the past but who are now nonetheless supporting Hillary Clinton for President. But those who pretend at being Republican and support Hillary need to be ostracized and cast out of the center right coalition, not because they are traitors merely to the Republican Party but because they are traitors to the entire country.
These group of un-American traitors have joined together to push a fool-filled group going by the name Republicans for Clinton (or R4C16). They explain their disastrous support for this anti-American effort as one that will "defeat Donald Trump, restore GOP leadership and save the senate."
But in truth, if people are stupid enough to join these halfwits and are successful in their goal of electing the criminal Clinton to the White House their group will achieve none of those things.
Now, I don't say this as a big Trump guy. I supported Cruz and there is a ton I don't like about Trump. But he is by leaps and bounds better than Hillary.
Here is how these government leeches explain their mission:
Read more
August 31, 2016 | Filed Under Anti-Americanism, Anti-Semitism, Congress, Conservatives, Democrats/Leftists, Donald Trump, Elections, Ethics, GOP, Government, Hillary Clinton, Journalism, Liberals, Media, Media Bias, Progressives, Race, Racism, Warner Todd Huston | Comments Off on
---
Time to 'John Birch' the Alt-Right? No, More Like Time to Ignore Them

-By Warner Todd Huston
This week redoubtable conservative columnist Jonah Goldberg noted that the conservative movement must "John Birch" the Alt-Right, meaning we need to destroy them and kick them out of the center right tent. But Jonah is being ridiculous. In reality we need to go back to ignoring this group of loudmouthed misfits because they are insignificant.
In his August 31 article, Goldberg waxed poetic over how wonderful Hillary Clinton has been for defending conservatives against the racists, hatemongers, and nutballs of the "Alt-Right."
Hillary recently went on a tirade against this mysterious Alt-Right, denouncing them as racists, and slamming GOP nominee Donald Trump for playing the Alt-Right's racist, white supremacist game. Goldberg apparently thought her speech and focus was wonderful and suggested that instead of Hillary shouldering this task alone the whole of the center right coalition should come down on the Alt-Right just as hard as William F. Bucklyites did against the John Birch Society in the early 1960s.
For a bit of history, the John Birch Society (JBS) was a very large and potent pseudo conservative group founded in 1958 and led by a messianic leader named Robert W. Welch, Jr. The group's main appeal was a virulent anti-communism, which was a popular ideal at the height of the Cold War. It also developed into a strong nationalist organization that opposed the U.N. Welch even attacked President Eisenhower as a communist plant in the White House and there were also elements of racism among JBSers.
At one point the group claimed to have a million members but whatever its real number it certainly had chapters all across the nation. And all its members were fed by Welch's newsletters and propaganda.
Eventually the group got so radicalized that Buckley, founder of the National Review magazine, decided that it was time to ostracize them from the conservative movement and make sure Americans understood that the JBSers were absolutely not part of the conservative movement.
That is what Goldberg is proposing that we now do to the Alt-Right, an internet fringe that grew out of white separatist ideals, crypto Nazism, and filled with Ku Klux Klan members who grew to feel the Klan was just a bit too radical even for them.
Read more
Social Networking
Help the Soldiers!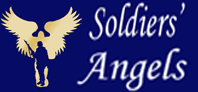 American Genius
Our Founding Ideas
---
"Governments are instituted among men,deriving their just powers from the consent of the governed." Declaration of Independence July 4, 1776
---
Subscribe in a reader




Tweets by @warnerthuston

Recently Written
What THEY Say:
Foreign News In English
Click HERE for information
on my fedora collection.Antique Stetsons, hat history...

Contact Us
Email Publius' Forum
Archives