February 22, 2018 | Filed Under Cable, Entertainment, Gary Krasner | Comments Off on
---
Showtime's 'Billions' is Hard to Believe

-By Gary Krasner

Hey, maybe I can help resolve the issue with this article: "Actor or actress? Billions star Asia Kate Dillon on how non-binary people fit into the Emmys."

If you got a penis, or something other than a gap, then you're a man. Otherwise, you're a woman!

But then I'm just a simple old fart with a simple mind.

I will not refer to a gender confused person as "them" or "they." I may be politically incorrect, but I won't be grammatically incorrect.

Just like dick or no dick, a person is either singular or plural (def: Composed of more than one member, set, or kind). But even that is a minor matter with this series.

I started watching Billions (Showtime) last week, and it felt like I was watching the old "The West Wing" series w Martin Sheen and all those commie actors.

In Billions, the rich (assumed to be Republicans) are demonized and everyone else (self-proclaimed Democrats) are the good guys, speechifying incessantly and virtue signaling ad nauseum.

And when I say everyone else, I mean ALL THE GUEST STARS as well. I never saw so many recycled liberal actors from left wing TV and movie dramas.

So many of them! The who's who of liberal Hollywood. The only one missing Ed Asner (I think because he's dead?)
Read more

February 19, 2018 | Filed Under Abraham Lincoln, Anti-Americanism, Conservatives, Constitution, Democrats/Leftists, George Washington, Government, History, Liberals, Progressives, Warner Todd Huston | Comments Off on
---
Time to END This 'President's Day' Foolishness

-By Warner Todd Huston
Monday, February 19 has been designated as "President's Day," another fake holiday seemingly meant to tear down American heroes and replace them with a meaningless day off work (for some). But I urge you, America, reject this sham holiday.
I never celebrate this "President's Day" business. I might celebrate the presidents individually, sure, but not the whole gaggle of them on the same day. I mean, it isn't celebrating any of them if you are celebrating all of them. After all, we don't celebrate the birthdays of all our siblings and parents on the same day, do we? Wouldn't each feel slighted if none were given their special day?
Naturally, it isn't about any particular president's hurt feelings if we didn't give them a special day. It's about us. It's about our feelings for the country.
Celebrating a particular president for all he has done is an important part of our civil "religion." It is an important way to keep us all together as a society, a way to give us a collective history to celebrate.
The problem with "President's Day" is that it homogenizes all the great deeds done by individual presidents into a meaningless mélange. By celebrating all the presidents at once, we are necessarily negating the important historical works of, say, the father of our country, George Washington (February 14), or the savior of the union and freer of slaves, Abe Lincoln (February 12).
We are also saying that the worst presidents, like Obama, Carter, and James Buchanan, or do-nothings like Franklin Pierce, are all equally deserving of praise.
They are not.
Read more
February 17, 2018 | Filed Under 2nd Amendment, Anti-Americanism, Conservatives, Constitution, Crime, Democrats/Leftists, Ethics, Florida, Government, Government Corruption, Guns, Journalism, Liberals, Media, Media Bias, Progressives, Security/Safety, Warner Todd Huston | Comments Off on
---
Liberal Media Pushes Fake News That Florida Killer Was a Member of a 'White Supremacist Group'

-By Warner Todd Huston
The media spent all day Thursday knocking itself out to "report" that Parkland school shooter Nicholas Cruz was part of a "white supremacist" group. But it turns out that the media was punk'd and the whole claim was a hoax.
We all know that the left-wing, old media establishment is the first sector of Americam society to warn us all not to "jump to conclusions" over religion when a killer who is suspected of being a Muslim gets in the news. The media gravely warns us not to call him a Muslim terrorist until "all the facts are in." But in the case of this Parkland, Florida, school killer the media took the word of one un-vetted "white supremacist" who made the unsubstantiated claim that teenaged killer Nicholas Cruz was part of a white separatist group without doing one bit of checking on the claim.
On Thursday morning, February 15, the Anti-Defamation League (ADL) hastily published a story claiming that the leader of a Tallahassee-based group calling itself the Republic of Florida (ROF) had "admitted" that Parkland killer Nicholas Cruz was a member of his group.
This person, one Jordan Jereb, insisted that Cruz had been "training" with them and that an ROF member even bought Cruz a WWII-era bolt action rifle.
The ROF is a white supremacist/white separatist group that claims it is fighting for "white Identitarian politics."
"Republic Of Florida is a white civil rights organization fighting for white Identitarian politics," the group says on its website. "And the ultimate creation of a white ethnostate so we can be free from anti-white policies and have policies that reflect our values as white westerners. The ROF Militia is the armed forces of the Republic Of Florida."
As soon as the ADL posted this tall tale, the media went wild to pick it up and proclaim it to be 100% fact.
Read more
February 16, 2018 | Filed Under Gary Krasner | Comments Off on
---
Discussing Guns … With a Child

-By Gary Krasner

I'm sick of the liberal media interviewing little kids about the latest shooting in Florida, as if kids have the solution to shootings.

It's really a cheap way the elicit emotion and anger at legal gun ownership.

I spoke to one 6 year-old from the school who won't be fodder for those child predators:

Gary: You must be very sad today.

Joey (6 year-old): Yes, my friend was shot by a bad man.

Gary: How did that happen?

Joey (6 year-old): My mommy said it's because there are too many people with guns.

Gary: More people die from car crashes than guns. So should we outlaw cars, or the wheel – just to be extra safe?

Joey (6 year-old): I don't know.

Gary: Well, let me ask you this. Do you like ice cream?

Joey (6 year-old): YES!

Gary: And when your little brother always spills it on his shirt, what does your mommy do?

Joey (6 year-old): She yells at him and takes the bowl away from him.

Gary: And what does your mommy say about guns?

Joey (6 year-old): She says guns should be taken away from everyone.

Gary: So then maybe we should take away ice cream from everyone too? That way, no one can spill it, including your brother.

Joey (6 year-old): NO!!! I should have ice cream because I don't spill it!

Gary: Hmm, I see. So only responsible people like you should have ice cream?

Joey (6 year-old): Yes! I'm responsible!

Gary: And so maybe responsible, law-abiding citizens should keep their guns too?

Joey (6 year-old): (pondering . . . ) Yes!

Gary: So what would you say to your mommy now?

Joey (6 year-old): Bitch, keep your dirty liberal hands off my ice cream! And my gun too, when I'm old enough to have one.

Gary: You're a smart little kid, Joey.

February 15, 2018 | Filed Under 2nd Amendment, Anti-Americanism, Constitution, Crime, Democrats/Leftists, Ethics, Fake News, Florida, Journalism, Liberals, Media, Media Bias, Progressives, Public School, Warner Todd Huston | Comments Off on
---
Dead Not Counted Before Liberals Start Lying About Florida School Shooting

-By Warner Todd Huston
Sadly the country suffered another mass shooting in a primary school, this time in a high school in Florida. Unfortunately, the blood was still flowing, the victims had not even been identified, and the suspect had yet to be caught before liberals were purposefully misreporting on the incident and flat out lying in order to sell their anti-gun, anti-America, left-wing agenda.
One lie in particular made the rounds among many of the leftist media's "real" journalists. As the crime in Florida unfolded, these "journalists" began Tweeting out that the attack at a high school in Parkland, Florida, is the "18th school shooting this year."
This lie and ones like it appeared on several Twitter feed. Here are a few examples:
Read more
February 7, 2018 | Filed Under Anti-Americanism, Conservatives, Democrats/Leftists, Donald Trump, Elections, Ethics, FBI, GOP, Government, Government Corruption, Liberals, Policy, President, Progressives, Republicans, Security/Safety, Senate, Warner Todd Huston | Comments Off on
---
Memo 'Reporting' Proves the American Media are Part of the Democrat Party

-By Warner Todd Huston
The massive failure that is the liberal media's reporting of Republican Devin Nunes' FISA memo is a crashing mess for helping inform the American people of the news, but it is helpful for proving beyond a shadow of a doubt that the national "news" media is merely an adjunct of the Democrat Party and are not to be trusted on any level.
Outside of Fox News, nearly every talking head on TV has been proclaiming the memo released last Friday to be a nothing burger and they made this pronouncement even before seeing it. This means their proclamations of being "right" that the memo was meaningless are not evidence of being correct, but evidence that they are merely celebrating their uninformed and previously decided conclusion. In other words, they say they are right just because they felt they were going to BE right, regardless of anything actually in the memo.
Take the lunacy of extremist, left-wing "journalist" Nicolle Wallace, for instance. On Friday Wallace exclaimed that Trump's "war on our law enforcement community" will cause the deaths of our agents. She insisted on MSNBC that the blood of any future law enforcement agent will be on Trump's head. This same partisan liar, though, has repeatedly praised race rioters and the Black Lives Matter movement despite that BLM has openly called for the deaths of cops. Yet, to Nicolle Wallace, no blood would be on the hands of BLM activists if cops are killed. This dichotomy just shows her partisan lies for what they are.
This sort of left-wing activism was seen all across the media as the memo "reporting" played out.
Read more
January 27, 2018 | Filed Under Anti-Americanism, Congress, Conservatives, Constitution, Democracy, Democrats/Leftists, Dick Durbin, Elections, Ethics, Federalism, GOP, Government, Government Corruption, Liberals, Media Bias, Progressives, Republicans, Senate, Warner Todd Huston | Comments Off on
---
Illinois Senator Dick Durbin is the PERFECT Example for Repeal of the 17th Amendment

-By Warner Todd Huston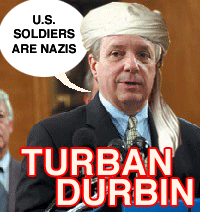 As Washingtonians continue to angle for position over immigration policy, senators like Illinois' Dick Durbin and New York's Chuck Schumer have come to insist that their chief concern is to work on behalf of illegal aliens instead of American citizens. But this situation does prove definitively that the founders were right about how to elect senators and that the 17th Amendment has been one of America' greatest mistakes. It should be repealed.
The current immigration debate centers on two policies. One is the fate of the so-called DREAMERs — those who were brought into the country illegally by their lawbreaking parents. The second is the idea of "chain migration" — a policy maintaining that once a single illegal is given status he should be allowed to bring dozens of relatives here. Washington is in an uproar over these issues with one side saying that we should only allow immigrants with merit to enter the U.S. while the other side thinks we shouldn't have any immigration laws at all and we should let everyone who wants to come here do so whether they are useful to our society or not.
One thing is certain, the Democrats simply do not care even a tiny bit what the American people think about immigration. Indeed, a recent Harvard-Harris poll (no right leaning group, for sure) found that 80 percent of Americans are against chain migration and want it ended. Indeed, it is even higher among their own voters. Fully 85 percent of African Americans want merit-based immigration and are against chain migration.
Read more
January 23, 2018 | Filed Under Anti-Americanism, Communism, Conservatives, Constitution, Democracy, Democrats/Leftists, Ethics, GOP, Government, Government Corruption, Liberals, Republicans, Senate, Socialism, Warner Todd Huston | Comments Off on
---
You Can't Be Both a Liberal AND an American at the Same Time

-By Warner Todd Huston
Liberals live in America, but they don't love America. So, it's not a surprise that they have an affinity for law breaking illegal aliens. After all, liberals don't care about our laws or our sovereignty any more than transient illegals who come to the U.S. only to use it for its freebies and welfare, or to get a job to make a quick dollar to send back to their home country. These transient illegals don't have any more interest in being an American than liberals do.
So, when liberals fight for illegals, understand that they are doing so not out of love, but hate. Indeed, the modern Democrat Party is the biggest hate group in American history.
Today's liberals are all about hate. They hate democracy, they hate the Constitution, they hate white people, they hate capitalism, they hate democracy, they hate republican government, they hate religion, they hate the family structure, they hate guns, they hate history, they hate freedom of speech and liberty… in short they hate everything about the U.S.A. and you can't love a place that you hate so thoroughly.
In fact, the only thing they love about America is their assumption that they can "do whatever they want," a concept they treat with licentiousness and wanton instead of the virtue and probity the founders hoped Americans would observe.
It might seem a natural progression, this party now having drifted to its logical extremes. Born of a hate for the equality of negroes, the Democrat Party morphed into a party that hates America itself as the nation struggled with the post Civil War reconstruction era.
Read more
January 17, 2018 | Filed Under Anti-Americanism, Comic Books, Democrats/Leftists, Entertainment, Liberals, Progressives, TV, Warner Todd Huston | Comments Off on
---
CW's New 'Black Lightning' Super Hero Series Reveals the Hypocrisy of Social Justice Warriors

-By Warner Todd Huston
On Tuesday night, the CW network debuted a new TV superhero show called "Black Lightning." But, while the show was pretty good, the lack of outrage over its very title shows the essential hypocrisy of the social justice warrior set.
The show is set in an inner-city neighborhood filled with a mounting crime problem, growing frustration with police and police brutality, and gang warfare. In this troubled town lives high school principal Jefferson Pierce (series star Cress Williams), a pillar of the community but a man with a divorced wife and two girls attending his school.
Even as he is a community leader, Mr. Pierce has a secret past. We soon discover he was once an inner city vigilante named Black Lightning; a man somehow imbued with the power to wield electrical arcs and affect the electrical systems of cars and buildings. Seven years ago Pierce used his power to stop bad cops, kill drug pushers, and put dangers criminals out of commission. But since that time, Pierce had hung up his super suit to become a schoolteacher and to stay alive in order to try and win back a wife who left him because she was tired of him risking his life being a superhero.
Read more
January 15, 2018 | Filed Under Anti-Americanism, Democrats/Leftists, Dick Durbin, Donald Trump, Ethics, GOP, Government, Government Corruption, Liberals, Progressives, Senate, Warner Todd Huston | Comments Off on
---
Illinois Senator Dick Durbin Has a Long History of Lies and Calumny

-By Warner Todd Huston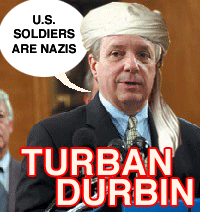 The nation recently discovered Illinois Democrat Dick Durbin after he made the so far unsupported claim that President Donald Trump called several third world nations "sh**hole countries." But, what most Americans don't know is that Dick Durbin has a long history of lying in service to the Democrat Party and the anti-American, left-wing cause.
Durbin hit the airwaves last week claiming that Trump disparaged several foreign nations, including Haiti, Durbin proclaimed Trump a racist (again) and attacked him for being un-presidential. But the comment, IF Trump even said it, was said in a private meeting, not in a public forum. So, in truth we have no actual proof it was said.
The ensuing media frenzy is entirely hypocritical of the press considering that, to one degree or another, nearly every single president (and vice president, for that matter) has had a potty mouth in private meetings. And yet, the press has never reported on the salty language of past presidents. But Trump? Oh, yeah, the media went wild to report on the claimed cursing by Trump, despite the lack of proof he even said it.
But, what about that "proof"? The claims the media fell all over itself to report upon came from no less than Illinois Democrat Dick Durbin. And Durbin has decades of lies piled up to his credit. In fact, Durbin is one of the biggest liars in the whole of the upper chamber.
Read more
January 13, 2018 | Filed Under Anti-Americanism, Business, Capitalism, Conservatives, Democrats/Leftists, Economy/Finances, Ethics, GOP, Government, Government Corruption, Liberals, Progressives, Republicans, Taxes, Warner Todd Huston | Comments Off on
---
California and Illinois Rank as Worst States and People are Moving Out in Droves

-By Warner Todd Huston
More people left the deep blue, left-wing states of California and Illinois than any other state in 2017, according to U-Haul rental rankings released this month.
The worst five states everyone wants to leave includes one purple state and four deep blue, Democrat-run states while the top five states people are moving into are all very red, Republican states, the new ranking shows.
The U-Haul tracking of rented moving trucks and trailers identifies Texas as the number one state Americans are moving to with Florida, Arkansas, South Carolina, and Tennessee rounding out the top five most alluring states.
"The Dallas/Fort Worth area continues to grow. Due to the attractive tax incentives for corporations, large companies are flocking into the Dallas area: Toyota, Dr. Pepper, Exxon, T.I., etc. Housing development is booming everywhere in the Dallas/Fort Worth area," U-Haul's Debbie Morales said. "Everywhere you look, new businesses, homes and apartment/condo buildings are going up. There are plenty of things to do in Texas: the largest urban arts district in the nation, rodeos, the state fair/Cotton Bowl, and major professional sports teams. Also, the climate in Dallas is great if you like four distinct seasons. The economy is up as Dallas employment is at an all-time high. So why not move to Texas?"
The bottom five are telling, indeed. The worst state for out-migration is California. The most liberal state in the country is followed by liberal Illinois, Pennsylvania, the politically purple state of Michigan, and finally far left Massachusetts.
So, it is clear. Politically liberal blue states are losing citizens in droves to successful, low tax Republican red states.
Is it any surprise? Who wants to live in a failing, anti-American state like California or Illinois?
Read more
January 12, 2018 | Filed Under Anti-Americanism, Budget, Business, Capitalism, Democrats/Leftists, Economy/Finances, Government, Government Corruption, Liberals, Progressives, Socialism, Taxes, Warner Todd Huston, Washington | Comments Off on
---
Seattle Soda Tax Worst Case Showing How Liberals Hurt the Little Guy

-By Warner Todd Huston
Most Americans pay between $8 and $12 for a case of soda, depending on where you are and how much tax is levied upon the purchase. But not if you live in Seattle. Thanks to the left-wing city's new soda tax, residents of The Emerald City are now paying almost $20 a case for their soda fix. Who do you think this hurts the most? Right. The poor and middle classes.
The new tax went into effect on January 1 and the new cost is so outrageous that most stores are going to the expense of creating signs and posters to inform customers about why the prices of their sugared drinks have soared.
#seattle city #sodatax means an extra 35cents for a 20oz bottle.
extra 21cents for a 12oz can #komonews pic.twitter.com/24KnC8JOF8

— Suzanne Phan (@SuzannePhan) January 5, 2018
Not surprisingly, many regular shoppers in the city have already started making plans to either drive outside the city to get their sugared drinks, or to start giving it up altogether.
"We'll just go ahead and make the trip outside the city when we want to buy some," Seattle citizen Dennis Peterson told KOMO News.
So, what is the deal with this foolish tax? Naturally, the city's politicians think that the tax will bring in millions in new revenue. Time to pop the champaign corks because the gravy train is getting its steam on… if I can mix metaphors.
Read more
January 6, 2018 | Filed Under Anti-Americanism, Congress, Crime, Democrats/Leftists, Donald Trump, Ethics, FBI, GOP, Government Corruption, Liberals, President, Republicans, Russia, Warner Todd Huston | Comments Off on
---
Robert Mueller's Anti-Trump Grand Jury Slammed as a Biased 'Black Lives Matter Rally'

-By Warner Todd Huston
As each day passes, it increasingly appears that Special Counsel Robert Mueller's so-called "investigation" into the Democrats' claims that Trump "colluded" with Russia to affect the 2016 election is proving itself to be worse than a snipe hunt. But a recent report on the make up of Muller's grand jury adds to that perception.
If you thought that Special Counsel Robert Mueller's effort to destroy Donald Trump with his faux Russia probe was a partisan joke that was fixed from the beginning, the makeup of his "grand jury" will probably cinch your low opinion of his efforts.
Mueller has been relying on a grand jury that meets each Friday in Washington DC. It has handed Mueller indictments against Paul Manafort and George Papadopoulos, but neither indictment has had anything to do with Trump or any possible connections to Russia.
The federal grand jury that has been handing down indictments that thus far have had no connection at all to Russia or Trump appears to be a thoroughly biased operation, according to Page Six:
Read more
January 1, 2018 | Filed Under Budget, Donald Trump, Economy/Finances, Government, Government Corruption, Jobs, President, Republicans, Taxes, Warner Todd Huston | Comments Off on
---
Donald Trump Has Trimmed Thousands of Government Workers, But So Far it is Tens of Thousands Too Few

-By Warner Todd Huston
An article in the Washington Post cries that President Donald Trump has trimmed thousands of federal workers and cut federal budgets by millions. But let's hope that he will fire many tens of thousands more useless, expensive, unnecessary government workers before he is done.
So far, one year into his presidency, Donald Trump has trimmed some 16,000 federal workers, the Post says. He has done this by telling workers that there is a freeze on their positions, he has done this by budget cuts and lay offs, he has done this by not hiring replacements for retiring workers or workers that quit, and he has done this by letting government workers know that their gravy train has skidded to a halt causing many to quit for the private sector (or retire).
The president has also inculcated in his department heads a new era of accountability for the duties government workers perform. Trump has let it be known that merely sliding on assuming that their job is permanent regardless of performance is over. This has caused thousands to quit their jobs because they know they cannot show that they are useful workers turning out a necessary product.
Another way Trump has slowed the growth in government is that he hasn't taken advantage of the power to appoint dozens of top positions within government agencies. This has put a complete halt to more hiring. What usually happens when a new president comes to office is that he puts a load of friends and donors in these positions and then those people go on a hiring spree to put their friends and buddies into open or soon to open federal jobs.
Read more
December 25, 2017 | Filed Under Christmas, Warner Todd Huston | Comments Off on
---
Merry Christmas 2017: A Light Unto All Mankind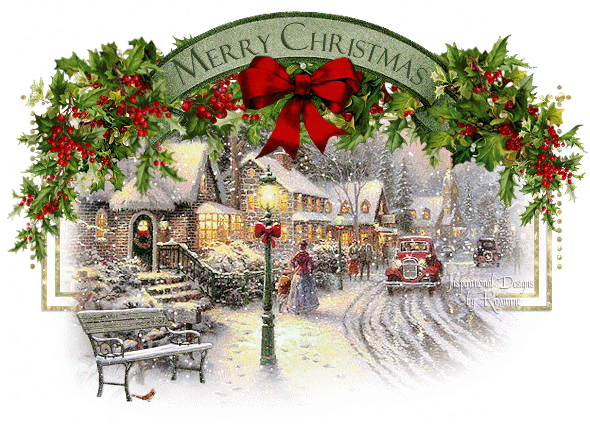 Merry Christmas, 2017
"And unto you a child is born." With that promise Earth was given the promise of a light unto all men, a light that will lead us to our salvation if only we choose to accept that path.
Even if you are not a Christian, even if you're not especially religious, if you claim another religion or none at all, the path that Christ walked when he was born into this world is a path from which we can all learn. It is one worthy of study and acceptance even if only as an example of the best way to live. Christ's path is, indeed, a philosophy worthy of consideration for it is one based on service to your fellows, love for all, and a suppression of one's selfishness in order to pursue a higher calling.
What could be a better path, even for the non-religious?
So, as we celebrate this Christmas Day, the day meant to memorialize the birth of Christ, and as we head into 2017 let us all strive to work harder to be of service to our fellows. Let us engage in those random acts of kindness that makes everyone's lives so much more fulfilling–not to mention easier. Let us remember to say thank you to those who have done something for us and let us offer our own actions for others without expecting immediate repayment.
Let's try and leave this place a bit better off than we found it.
I want to thank each and every one of you for having been such wonderfully loyal readers and for you folks that have only been recent visitors, may you find a home here for the upcoming days. We hope to give you a Christmas gift that never stops giving here at Publius Forum.
May God Bless you all and enjoy the day with your family and friends.
Merry Christmas and, if you don't visit again before the end of the year, may you have a Happy New Year
Yours,
Warner Todd Huston
Publisher, PubliusForum.com
December 25, 2017 | Filed Under Christmas, Warner Todd Huston | Comments Off on
---
VIDEO: Linus Tells Us the True Meaning of Christmas

So, what is the true meaning of Christmas? Linus knows…

December 25, 2017 | Filed Under Christmas, Ronald Reagan, Warner Todd Huston | Comments Off on
---
VIDEO: Christmas at The White House–Ronald Reagan Reads the Story of Christ to Children in 1982

In the inaugural broadcast of NBC's "Christmas in Washington," part of the program included then-President Ronald Reagan reading "A Solitary Life," a parable of the life of Jesus Christ, to children gathered at the White House.

After nearly 2,000 years, Jesus today is "the centerpiece of much of the human race," says President Reagan. All the armies, govrnments, and powers of this world have not affected the world in any way as powerfully as this "one solitary life," he explains…

Read more at CNSNews.com.

December 19, 2017 | Filed Under Budget, Business, Capitalism, Donald Trump, Economy/Finances, Jobs, Taxes, Warner Todd Huston | Comments Off on
---
Breaking: House Passes Historic Tax Relief Bill, But Real Story Is the 12 Republicans Who Voted Against It

Donald Trump is one step away from yet another major victory as the House of Representatives has passed the massive tax relief bill the president promised to pass on the campaign trail.

Here is the list of Republicans who voted "no" on the bill are as follows:
Dana Rohrabacher-CA-48
Darrell Issa-CA-49
Walter B. Jones-NC-3
Frank A. LoBiondo-NJ-2
Christopher H. Smith-NJ-4
Leonard Lance-NJ-7
Rodney Frelinghuysen-NJ-11
Lee Zeldin-NY-1
Peter T. King-NY-2
Dan Donovan-NY-11
John J. Faso-NY-19
Elise Stefanik-NY-21
See full report: Breaking: House Passes Historic Tax Relief Bill, But Real Story Is the 12 Republicans Who Voted Against It Read more
December 19, 2017 | Filed Under Christmas, Democrats/Leftists, Ethics, Holiday, Kwanzaa, Liberals, Progressives, Socialism, Warner Todd Huston | Comments Off on
---
The Fake Kwanzaa 'Holiday': A Scam Created by A Racist Con Man, Rapist And Torturer

-By Warner Todd Huston

Every year I post a piece about the shocking truth about the scam that is Kwanzaa. It is a racist holiday created by a rapist and torturer who has posed as a "professor." This year will be no exception.
Kwanzaa, the purported "African" holiday celebrated only in the United States, is the ultimate politically correct holiday. It is little observed, even by our own African American community, of course, but those that do celebrate it are wholly unaware that this faux holiday was created in 1965 by a man with a very troubled past. For Kwanzaa's creator, Maulana Karenga, has a violent, racist criminal record, and is even a rapist who was convicted of torturing his victims.
Each year we are treated to one gauzy, fluff piece after another about how great Kwanzaa is by one PC spewing columnist or the other. This year, for instance, a "scholar" who claims to study the "oppression" of blacks in America today insisted in a piece for the Associated Press that Kwanzaa is an "important" holiday that is a wondrous time for "communal self-affirmation." Then there was 2015's Dallas Morning News piece titled,"Look forward to Kwanzaa celebrations with storytelling, music and more." We even find such helpful sites as TeacherPlanet.com's, "Kwanzaa Resources for Teachers." And last year we got the happy talk from Illinois with City Plans Kwanzaa Celebration December 26. Yes, the world is filled with celebratory lionization of Kwanzaa.
But about a half dozen years ago, the Houston Chronicle got in the act with a piece by Leslie Casimir titled "Learning about Kwanzaa from the holiday's creator." This one, though, was a bit different than the usual how-great-is-Kwanzaa theme because this particular piece celebrated the inventor of the faux holiday, Maulana Karenga, himself. So, instead of merely celebrating the manufactured holiday, Casimir amazingly made a hero of the rapist, race monger and violent thug who created it! To Casimir, Kwanzaa creator "Maulana Karenga" was a hero.
Read more
December 19, 2017 | Filed Under Anti-Americanism, Capitalism, Conservatives, Donald Trump, Economy/Finances, Elections, GOP, House of Representatives, Jobs, Liberals, Policy, President, Republicans, Taxes, Warner Todd Huston | Comments Off on
---
Feel Good, Conservatives, You Are 100% Vindicated For Voting for Donald Trump

-By Warner Todd Huston
Only a year into his presidency, the Democrats and their lapdogs in the leftist media have declared President Donald Trump to be the worst president in history. Of course, we all know that Barack Obama and Jimmy Carter (you can add James Buchanan) have already earned that title. Still, though, as the media pounds you every day with its Trump Derangement Syndrome, you may feel a bit depressed as a Trump voter. Well, here are four big reasons why you have been vindicated for voting for Trump and why even if he doesn't do anything else he is already a great success.
Despite being in office only a year, President Donald J. Trump has had a string of important achievements, but it is the flavor of those successes that is remarkable. Considering that Trump always hovered around the political center — and sometimes the center-left — during his 50 years in the media spotlight, as president he has led a series of quite conservative campaigns. He's eliminated hundreds of Obama's destructive regulations, pumped up the economy, effected a directional change to the right in our court system, returned the country to a more U.S. focused foreign policy, and likely swung a tax cut (which appeared to be only days away at the writing of this article).
For conservatives, even if for the next four years Trump decides to just coast on his first year's achievements, he has already justified his election and earned your vote. But, all signs point to him continuing these campaigns as his presidency rolls onward, so if you are a conservative, you are must realize that you have been vindicated if you voted for the president.
Reason One: Trump the Regulation Cutter
When Barack Obama came to office, he promised to cut regulations. It was one of his first major lies as president. Indeed, the cost of his avalanche of regulations cost the country over $300 billion in just the first two years of his regime. His plans to swamp the nation with regulations was so extreme that in 2012 he refused to even submit his regulatory plans to Congress as is required by law because he knew it would shock the nation. And that was only two years after Obama promised to have the "most ethical administration in history."
Read more
December 13, 2017 | Filed Under Alabama, Congress, Democrats/Leftists, Elections, Government, House of Representatives, Liberals, Senate, Warner Todd Huston | Comments Off on
---
Congrats to 'Doug Moore': Texas Democrat Sheila Jackson Lee Doesn't Even Know Who Won in Alabama

-By Warner Todd Huston
Texas Congresscritter Sheila Jackson Lee has always been a one woman gaffe factory and last night she was at it again proving that she doesn't even know the main actors in the biggest political story of the month after she congratulated "Doug Moore" for winning the Alabama Senate election.
On December 12, Alabamans went to the polls and in a shocking upset elected Democrat Doug Jones to the U.S. Senate. Jones overcame a 20 point deficit to beat troubled Republican candidate Roy Moore to take the seat vacated by Trump's U.S. Attorney General, Jeff Sessions.
Apparently, Sheila Jackson Lee wanted to get in on sending congratulations to her fellow Democrat, but even though the Moore/Jones race was THE most talked about race in the entire country over the last few months, Lee didn't even know who the heck she was talking about.
It was a momentous win for the Democrat Party because no Democrat has won a seat there since 1992.
So, Democrats all across the country were crowing from the rooftops, to be sure.
Late on Election Day, Jackson Lee jumped to her Twitter account to congratulate Doug Jones for winning the election, but foolishly mashed up his name with Roy Moore's calling Jones "Doug Moore."
Naturally, as soon as her staffer saw how stupid she was, they deleted the tweet and replaced it with one containing the right name!
Read more
December 7, 2017 | Filed Under History, Warner Todd Huston, WWII | Comments Off on
---
Pearl Harbor: Dec. 7, 1941, A Day That Will 'Will Live in Infamy'
On Dec. 9th, 1941, the Japanese launched a sneak attack on our forces at Pearl Harbor, Hawaii. As a result, America formally joined the war against the Axis powers.
2,402 American servicemen were killed and 1,282 were wounded.
This is in memory of them.
December 1, 2017 | Filed Under Business, Capitalism, Chicago, Cook County, Cook County Board, Democrats/Leftists, Economy/Finances, Government, Government Corruption, Liberals, Money, Progressives, Taxes, Warner Todd Huston | Comments Off on
---
Tax Victory: Chicago/Cook County Soda Tax Canceled Starting Today

-By Warner Todd Huston
Over the last few days a western Cook County Walmart store hoisted a banner celebrating the end of the Cook County soda tax. The Walmart sign proves what a terrible idea this tax really was.
Months ago the county board for Cook, the county that boasts Chicago as its hub, levied a one cent per ounce tax on soda pop and sugared drinks. The tax was never popular. Even when it was passing the people were in the process of rising up against it and eventually the pressure got so bad that the board capitulated and announced that December 1 would mark the end of the tax.
The tax was set at a penny per ounce, so that was a hike of 20 cents per bottles of pop in a store cooler, 50 cents on a Double Gulp at 7-Eleven, and $2.88 on a case of pop at any Cook County store.
The tax was supposed to raise hundreds of millions of dollars for the county budget over the next few years, but it was revealed that the county expected $18 million in new tax revenue in the first month of the tax. But all officials really got was $300,000 because people either bought their pop in another county or stopped buying pop altogether. So, when ever you hear a government entity proclaim how much they will make in taxes with a new tax, know this is always a lie.
Think I am just blowing steam? We go back to the Walmart mentioned above. This Walmart in Streamwood, a far western city in Cook County, had posted this sign in the week leading up to the end of the tax:
Folks, let's realize what this sign really means. It means that Walmart felt it was worth the expenditure of a few hundred dollars to create this banner to alert customers that they can buy soda again without the odious tax.
Read more
November 30, 2017 | Filed Under Anti-Americanism, Sports, Warner Todd Huston | Comments Off on
---
Charles Barkley Calls Steve Bannon a 'White Separatist'

-By Warner Todd Huston
In comments attacking Alabama Republican Senate Candidate Roy Moore, former basketball great Charles Barkley called former presidential advisor Steven Bannon a "white separatist."
The former Philadelphia 76ers power forward waded into the Alabama Senate race insisting that the Republican candidate should never have gotten as far as he has, not because of the unproven accusations of sexual misconduct, but because he associated himself with the "white separatist" Bannon.
Barkley made his comments to the press before the November 25 Alabama-Auburn football game, according to USA Today.
"Roy Moore is running with Steve Bannon as his right-hand man, who is a white separatist," Barkley said on Saturday.
"I'm not even going to get into the women stuff," Barkley continued. "But the guy — how can you be a white separatist and represent all the constituents in your state? I mean, everybody is going crazy over this sexual allegations, but Roy Moore, to me, when he brought in Steve Bannon, should have been disqualified."
Read more
November 29, 2017 | Filed Under Gary Krasner | Comments Off on
---
I'm floating on air (lyrics by Freddie Cosmo)

-By Gary Krasner

Oh, what a beautiful mornin',
Oh, what a beautiful day.
I got a beautiful feelin'
Ev'rything's goin' my way.

I'm sorry about that. I've been breaking out in song and dance all day.

If people saw me on the street today, they would wonder why that faggot was singing and dancing.

Let me tell you why: ALL THE DOMINOS ARE FALLING!!!!!

All the liberals I hate are dropping through a trap door on a daily basis. Poetically, a trap door that THEY carefully constructed for Trump, Fox News, and Roy Moore.

There's a bright golden haze on the meadow
There's a bright golden haze on the meadow
The corn is as high as an elephant's eye,
An' it looks like it's climbin' clear up to the sky.

Sorry again. I can't contain myself. Is this what it's like to be gay?! I was never that crazy about Broadway show tunes until now!

The liberal media ICONS are toppling. NBC fired Matt Lauer today. He was the biggest apologist for Dems, and one of the most shamelessly biased one.
Read more

November 23, 2017 | Filed Under Thanksgiving | Comments Off on
---
Happy Thanksgiving 2017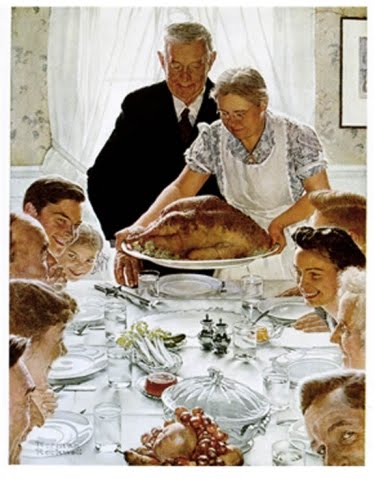 As we all take the day off to be with family and friends, let us also remember to pray for and thank those Americans overseas in dangerous lands who cannot be home for the holiday.
May you all have a wonderful, relaxing day filled with the comfort of friends and family.
Also, please do take some time to look over our past work in the archives her at Publius. In the meantime, God bless you and have a Happy Thanksgiving and see you tomorrow. And we are thankful for your readership.
November 23, 2017 | Filed Under Thanksgiving | Comments Off on
---
George Washington's 1789 Thanksgiving Proclamation

By the President of the United States of America, a Proclamation, October 3, 1789
Whereas it is the duty of all Nations to acknowledge the providence of Almighty God, to obey his will, to be grateful for his benefits, and humbly to implore his protection and favor — and whereas both Houses of Congress have by their joint Committee requested me to recommend to the People of the United States a day of public thanksgiving and prayer to be observed by acknowledging with grateful hearts the many signal favors of Almighty God especially by affording them an opportunity peaceably to establish a form of government for their safety and happiness.
Now therefore I do recommend and assign Thursday the 26th day of November next to be devoted by the People of these States to the service of that great and glorious Being, who is the beneficent Author of all the good that was, that is, or that will be — That we may then all unite in rendering unto him our sincere and humble thanks — for his kind care and protection of the People of this Country previous to their becoming a Nation — for the signal and manifold mercies, and the favorable interpositions of his Providence which we experienced in the course and conclusion of the late war — for the great degree of tranquility, union, and plenty, which we have since enjoyed — for the peaceable and rational manner, in which we have been enabled to establish constitutions of government for our safety and happiness, and particularly the national One now lately instituted — for the civil and religious liberty with which we are blessed; and the means we have of acquiring and diffusing useful knowledge; and in general for all the great and various favors which he hath been pleased to confer upon us.
Read more
November 23, 2017 | Filed Under Thanksgiving, Warner Todd Huston | Comments Off on
---
Abraham Lincoln's 1863 Thanksgiving Proclamation
During the Civil War, both presidents, Lincoln and Jeff Davis, issued Thanksgiving Day proclamations and celebration of the holiday as we know it grew as a result.
We all know about the famed Pilgrims who feasted with the local Indians in 1621, but after that the holiday was only observed once in a while. When he was the general commanding the American forces during the Revolution, George Washington issued a Thanksgiving proclamation in December of 1777. After the war, in 1789, he did so once again. Then, as President, John Adams also issued proclamations for two of his four years in the highest office of the land. But after that it was more or less a forgotten idea.
It wasn't until 1863, in the midst of a great war, that President Lincoln revived the tradition. The northern president wasn't the only one to do this during the war, though. President Jefferson Davis had issued his Thanksgiving Day proclamation a year earlier, in 1862. Jefferson's idea of Thanksgiving was a bit different than the one we think of today. The southern President had declared that the south's observance would be a day of fasting and reflection, not feasting and revelry.
Of course, the holiday we are familiar with is connected to Lincoln's proclamation. But, apparently the proclamation was not all Lincoln's idea. It wasn't just the war that spurred Lincoln to issue his proclamation, but a letter from a woman named Sarah Hale that convinced him to do so. Hale, the writer of the poem now called "Mary Had A Little Lamb," had been trying to convince presidents to issue a Thanksgiving proclamation since 1846 and when Lincoln saw her letter he decided to follow her suggestion.
From there our formal national holiday was born.
President Abraham Lincoln's 1863 Thanksgiving Proclamation:
The year that is drawing toward its close has been filled with the blessings of fruitful fields and healthful skies. To these bounties, which are so constantly enjoyed that we are prone to forget the source from which they come, others have been added which are of so extraordinary a nature that they can not fail to penetrate and soften even the heart which is habitually insensible to the ever-watchful providence of Almighty God.
Read more
November 23, 2017 | Filed Under Founders, History, John Adams, Thanksgiving, Warner Todd Huston | Comments Off on
---
President John Adams Thanksgiving: A Proclamation Recommending a National Day of Humiliation, Fasting, and Prayer

Delivered March 6, 1799 by President John Adams
As no truth is more clearly taught in the Volume of Inspiration, nor any more fully demonstrated by the experience of all ages, than that a deep sense and a due acknowledgment of the governing providence of a Supreme Being and of the accountableness of men to Him as the searcher of hearts and righteous distributer of rewards and punishments are conducive equally to the happiness and rectitude of individuals and to the well-being of communities; as it is also most reasonable in itself that men who are made capable of social acts and relations, who owe their improvements to the social state, and who derive their enjoyments from it, should, as a society, make their acknowledgments of dependence and obligation to Him who hath endowed them with these capacities and elevated them in the scale of existence by these distinctions; as it is likewise a plain dictate of duty and a strong sentiment of nature that in circumstances of great urgency and seasons of imminent danger earnest and particular supplications should be made to Him who is able to defend or to destroy; as, moreover, the most precious interests of the people of the United States are still held in jeopardy by the hostile designs and insidious acts of a foreign nation, as well as by the dissemination among them of those principles, subversive of the foundations of all religious, moral, and social obligations, that have produced incalculable mischief and misery in other countries; and as, in fine, the observance of special seasons for public religious solemnities is happily calculated to avert the evils which we ought to deprecate and to excite to the performance of the duties which we ought to discharge by calling and fixing the attention of the people at large to the momentous truths already recited, by affording opportunity to teach and inculcate them by animating devotion and giving to it the character of a national act:
Read more
November 22, 2017 | Filed Under Gary Krasner | Comments Off on
---
Our New, Post Weinstein World Order

-By Gary Krasner

After reading slimy stories about Weinstein, Franken, Rose, et. al., I believe the take-away is that a man must respect a woman's dignity!

And that means that men must, ASK BEFORE YOU GRAB! "ABYG" must be taught is grade school, along with "Just say no to drugs."

I don't want to get into the weeds of this policy. But since no one else has, I guess it's up to me. And language is important. For example:

Wrong: "Hey Miss Jones, can I grab your ass?"
Right: "Pardon me, Ms. Jones, may I have the great pleasure of fondling your buttocks?"

See that you're careful to avoid vulgar terms. Stick to the safe ones, like penis, breasts, and buttocks. You want to avoid creating a hostile work environment or make a woman feel like a slut — unless it's a time when she wants to be treated like a slut. Always ask first!

And one must never ASSUME that a woman would want to see your penis. You just don't know unless you ask. But politely!

Wrong: "Hey Miss Jones, what do you think of THIS. Ehh?! (Canadian version)"
Right: "Excuse me Ms. Jones, I was just wondering whether or not you might wish to view my penis?

And add, "and would you prefer it flaccid or erect?" And also, "Do you want fries with that?" In other words, provide her with options. Because when it comes to women's empowerment, you want to be part of the solution; not part of the problem!

Remember, it's about RESPECT!

(You found this distasteful? I'll quote Franken, "it was just a joke!")
Social Networking
Help the Soldiers!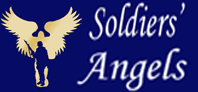 American Genius
Our Founding Ideas
---
"Governments are instituted among men,deriving their just powers from the consent of the governed." Declaration of Independence July 4, 1776
---
Subscribe in a reader




Tweets by @warnerthuston

Recently Written
What THEY Say:
Foreign News In English
Click HERE for information
on my fedora collection.Antique Stetsons, hat history...

Contact Us
Email Publius' Forum
Archives