September 30, 2007 | Filed Under 00Publius Contributor, Democrats/Leftists, Islam, Islamofascism, Marie Jon, Media Bias, News, Security/Safety, Uncategorized | 1 Comment
-By Marie Jon'
In the Bible, we read about the twelve disciples working tirelessly to spread the Gospel to the ancient cities and countries of their time. All twelve were sinners and were saved by God's grace.
Jesus Christ, who is the son of God, died for us all so that we could be forgiven of our sins. "We all have sinned and fallen short of the glory of God." (Romans 3:23)
A number of sects of Islam believe in a mythical twelfth Imam. It is interesting to contrast the gospel with an obvious mere imitation. The Islamic twelfth Imam almost sounds like the Second Coming of Christ.
It is rather strange to note that our visiting jihadist Ahmadinejad, promotes the belief in an Imam who will "come again" to this earth. Yes, this is same man who blasted Israel, and denied the existence of Iranian homosexuals as he spoke to applauding, cheering students at the liberal Columbia University campus.
Columbia President Lee Bollinger's scathing speech rang extremely hollow. He was insensitive to the feelings of Americans who are serving their country and those who support them. I imagine they were most offended knowing that President Ahmadinejad is the same man responsible for many troop deaths in Iraq. A terrorist should have never been invited to speak at the university.
"I suggest that we have to take Ahmadinejad seriously. I believe that he means what he says, and if given the opportunity will try to carry out his murderous plans. I furthermore suggest that we need to look around for the moral courage (the ability to make a stand on principle) to censure and punish those who call for the killing of Jews and the destruction of Israel. Have we no memory? Have we no courage?" (source) John W. Swails III, Ph.D. Chair and Associate Professor of History, Department of History, Humanities, and Government, Oral Roberts University
Sadly, President Ahmadinejad spreads another type of deceit concerning a particular "hidden Imam." Let us look closely at the comparison of a twelfth Imam to the Second Coming of Christ, which has been part of the absolute truth since the Holy Scripture were written.

Excerpts from Ashbrook Center for Public Affairs at Ashland University:
"Iran's President and the Politics of the Twelfth Imam"
By: John von Heyking

"Observers of Iran have been puzzling over Iranian President Mahmoud Ahmadinejad's actions lately. A populist, but not terribly popular, president, he raised the ire of the West and some of his domestic rivals when he recently proclaimed Israel should be 'wiped off the map.' Iran's nuclear ambitions are well-known. However, Western observers have paid less attention to the political and religious ideology behind some of Ahmadinejad's actions, which he has expressed in recent speeches that have had messianic overtones and are deeply troublesome.

"In a region known for bombastic (pardon the pun) politicians, it's unclear how to understand the direction Iran is moving. This is due in part to its closed decision-making process. Writing recently in the New York Review of Books, Timothy Garton Ash draws several comparisons between Iran and the former Communist bloc. Interpreting the intentions of the Iranian leadership resembles Kremlinology with its 'reading the tea leaves' methodology of trying to interpret events with the slimmest of evidence. Understanding Iran is further complicated by the fact that it lacks a unitary structure, or sovereign that makes decisions. Iran in fact has two governments: its formal democratic government run by Ahmadinejad and a religious-ideological command structure headed by the Supreme Leader, Ayatollah Ali Khamenei. Mediating these two power structures is the Expediency Council, headed by former president Hashemi Rafsanjani, (whom Ahmadinejad defeated in the recent presidential election) who has also recently been in the news accusing Ahmadinejad of destroying the Iranian Revolution. Power is extremely decentralized in Iran, with a myriad of patrons and cronies vying for control over its institutions, leading Ash to conclude: 'No wonder Iranian political scientists reach for terms like 'polyarchy,' 'elective oligarchy,' 'semi-democracy,' or 'neopatrimonialism.'" Ahmadinejad's bellicose speeches must be understood in light of his ambitions amidst the faultlines of Iranian domestic politics, but they may have ominous implications for the rest of us.

"In a speech on November 16th, Ahmadinejad spoke of his belief in the return of the Twelfth Imam. One of the differences between Sunni and Shi'ite Islam is that the latter, who dominate Iran and form the majority in Iraq, believe that Allah shielded or hid Muhammad al-Mahdi as the Twelfth Imam until the end of time. Shi'ites expect the Twelfth Imam, which Jews and Christians would recognize as a messianic figure, to return to save the world when it had descended into chaos." Full Article
The blessed hope is contained within the Second Coming of Jesus Christ. It is the columniation of our salvation. Our God is in control of all things. He is the true and faithful servant. He keeps His promises as well as the prophecies found in His Word. There is belief in this truth because there is truth in the belief.
The first advent began with His first coming. Jesus came to earth as a baby in a manger in Bethlehem. Jesus fulfilled the prophecies of the Messiah during His birth, life, ministry, death, and resurrection.
The Second Coming of Christ will be the fulfillment of the remaining prophecies. In His first coming, Jesus was the suffering servant. In His Second Coming, Jesus will be the conquering King.
In His first coming, Jesus arrived humbly. In His Second Coming, Jesus will arrive with all the angels of Heaven at His side.
After Jesus ascended into Heaven, the angels spoke clearly to the apostles: "Men of Galilee, why do you stand looking into the sky? This Jesus, who has been taken up from you into heaven, will come in just the same way as you have watched Him go into heaven." (Acts 1:11) "And if I go and prepare a place for you, I will come again, and receive you unto myself; that where I am, there ye may be also." (John 14:1)
In the book of Matthew (24:30) it declares, "At that time the sign of the Son of Man will appear in the sky, and all the nations of the earth will mourn."
They will see the Son of Man coming on the clouds of the sky, with power and great glory. Titus 2:13 describes the Second Coming as a "glorious appearing." All eyes shall see Him." (Isaiah 33:17)
The Second Coming of Jesus is spoken of with immense passion and preciseness. In the book of Revelation his coming is described: Rev. 9:11-16 "And I saw heaven opened, and behold, a white horse, and He who sat on it is called Faithful and True. And on His robe and on His thigh He has a name written, "King of kings, and Lord of Lords."
This very act will be the beginnings of a newly created Earth and the heavens.
"Heaven and earth shall pass away, but my words shall not pass away." (Matthew 24:35). The happy outcome will mark the ending of the controversy between good and evil.
"Sin and sinners are no more. The entire universe is clean. One pulse of harmony and gladness beats through the vast creation. From Him who created all, flow life and light and gladness, throughout the realms of illimitable space. "From the minutest atom to the greatest world, all things, animate and inanimate, in their unshadowed beauty and perfect joy, declare that God is love." (source) The Great Controversy By E.G. White
The results of this Imam's coming (in theory) will be death by cruel torture and subjugation of all infidels. Threads of truth mixed in with these lies is the basis of all false teachings, including counterfeit belief systems. How does one escape being deceived? Study the genuine article, the Bible. Federal agents don't learn to spot counterfeit money by studying the counterfeit bills. The same applies to religion.
To think we are fighting a war on terror with a political and religious ideology that wills to physically force its beliefs on mankind is unthinkable to most Americans and the free world. We best see what is happening about us. An Islamic Caliphate is soon to come to the entire world, possibly in our lifetime. It is with most urgency that we win the War on Terror as well as the hearts and minds of the world with a faith that is about love and redemption.
The Second Coming belongs to God alone and not to a twelfth Imam. God is a gentleman who knocks at the door of man's hearts. Learn of Him and the truth shall set you free. We are living in days where we need to consider our spirituality. We are not promised our tomorrows. In Christ we are promised an eternity of love with Him. He paid the ultimate price. Take the free gift and smile. He is coming again. However, "no man knows the day or the hour." (Matthew 24:36) Make today the day of your salvation; invite Him into your heart.
______________

Marie Jon' is a political/religious-based writer. She is the founder of www.DrawingClose.org/ — a sister website to RenewAmerica. Marie extends her hand of welcome. Come visit her website and receive your free gift of salvation by taking an on line Bible study. She personally invites you to join Christians from all over the world by becoming a free member of GOD Fellowship http://www.gofellowship.com/. The site is a nondenominational gathering of believers.
Marie's writings have appeared on many sites, including The New Media Journal, ChronWatch, and Commonconservative, to name a few. She is a regular columnist for Capitolhillcoffeehouse, The Daley Times Post, RenewAmerica, The Conservative Voice, Newsbull, GreatAmericanJournal.com, Radiofreewesthartford.com, Greatmindsthinkright.com and Conservativecrusader.com.
Marie brings a refreshing and spirited point of view that is reflected in her writings, as well as a genuine and spiritual opinion regarding God and his teachings. Marie is an practicing Christian, a nurse, a student of the Bible, and a patriot. Many of Marie's articles are a reflection of her great admiration for those serving in Iraq and Afghanistan. She is an advocate for the troops, as well as the Blue and Gold Star Mothers of America, and their families. Marie has appeared as a guest with political talk show host Bruce Elliott on WBAL-1090 AM. Saturdays 5AM-9AM EST http://www.wbal.com/shows/elliott/
Comments
comments
Social Networking
Help the Soldiers!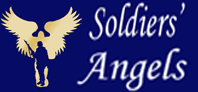 American Genius
Our Founding Ideas
---
"Governments are instituted among men,deriving their just powers from the consent of the governed." Declaration of Independence July 4, 1776
---
Subscribe in a reader




Tweets by @warnerthuston

Recently Written
What THEY Say:
Foreign News In English
Click HERE for information
on my fedora collection.Antique Stetsons, hat history...

Contact Us
Email Publius' Forum
Archives