December 31, 2007 | Filed Under Uncategorized | Comments Off on HAPPY NEW YEAR — 2008 Arrives
December 31, 2007 | Filed Under 00Publius Contributor, News, Patriotism, Podcasting, Uncategorized, Warner Todd Huston | Comments Off on Voice of Liberty Podcast Episode #9
Happy New Year! This is our last podcast of the year and we're looking forward to a prosperous new year and conservative gains in November's elections. Our weekly listenership has grown into the three-figure domain – next stop – four figures. We appreciate you listening to the podcast, and we especially appreciate when you tell your friends. Our audience is growing quickly, and there are going to be some very exciting changes coming in the new year. Stay tuned for further details.
In this week's episode, Andrea Shea-King looks back on her year. Warner Todd Huston reveals the vacuousness of political correctness. The Blue Collar Muse wonders aloud why Mrs. Clinton continues to promote the failed notion of socialism. Host John McJunkin wraps up the episode with Reason Number Eight Why Mrs. Clinton Will Never Be President.
Download Podcast-Duration: 00:29:30
December 31, 2007 | Filed Under 00Publius Contributor, Democrats/Leftists, Education, Media Bias, News, Security/Safety, Society/Culture, Uncategorized, Warner Todd Huston | Comments Off on Reuters: Will You People Stop Using 'Surge' and 'Post 9-11′?
-By Warner Todd Huston
This is the time of year for lighthearted fluff for most news agencies and it is usually a welcome respite from hard news as we all get ready to celebrate the arrival of "Baby New Year." The year-end list is a staple of that happy, fluff and we get them up the wazoo, for sure. The list of "overused words" is one of those that we see every year, as well, and Reuters gives us a list by which they hope we wring out a few overused words and phrases as we ring in 2008. But, I am a bit dismayed over the choice of two of the words and phrases they want us to forget. The first is "post 9/11″and the other one is "surge." The choice of words and phrases in the case of these particular two seems to be made not only with a left leaning bias, but with a bias that leads to the sort of dangerous ignorance that caused 9/11 and the surge in the first place. The ignorance of head-in-the-sand, looking the other way that allowed Islamofascism so so easily sneak up on all of us is rampant with the inclusion of these two in this list.
Reuters writer Andrew Stern gives us this first paragraph:
CHICAGO (Reuters) – A "surge" of overused words and phrases formed a "perfect storm" of "post-9/11" cliches in 2007, according to a U.S. university's annual list of words and phrases that deserve to be banned.
While most of the words and phrases that the public relations department at Michigan's Lake Superior State University in Sault Ste. Marie chose for their list is innocuous fun, including "surge" and "post 9/11" seems to me a dangerous inclusion.
Such phrases as "post 9/11" and "surge" have also outlived their usefulness, they said. Surge emerged in reference to adding U.S. troops in Iraq but has come to explain the expansion of anything.
"Post 9/11" has "out lived its usefulness"? How so? Has the danger of radical Islam passed us by? HARDLY! To make people forget 9/11 is a travesty and will open us right up to the sort of complacency that we wallowed blissfully in on September 10th, 2001 — a blissful ignorance that was shattered so horribly. Does Reuters and Lake Superior State University want us to return to 9/10 thinking? When one sees that they also want us to forget about Bush's "surge" policies in Iraq, as well, it would seem that forgetting is exactly what they want. It's all just so passé, huh?
There was also one other somewhat disturbing bit in their year-end list of over used words and phrases.
December 31, 2007 | Filed Under 00Publius Contributor, Democrats/Leftists, Elections, Inernet, Media Bias, News, Technology, Uncategorized, Warner Todd Huston | Comments Off on More Lazy Reporting From UPI: Internet 'Not Ideal' For Political Ads
-By Warner Todd Huston
As we point out on a daily basis, the MSM is heavily left leaning and biased. But this isn't the MSM's only failing. They are also extremely lazy. Leftist or not, and take little time to really think about the news nor do any research about what they are reporting. Take this UPI report for instance: "Political videos not reaching Web viewers." In this one, the UPI is claiming that political video on the web isn't "reaching Web viewers" and that it isn't the "ideal way" for candidates to reach voters, but the story itself does not satisfactorily prove such a conclusion at all. When compared to the percentage of actual voting adults, for instance, the penetration might be quite favorable toward political videos reaching those they are aimed at. So, why report it as a negative? Because they neither employed reason nor research while writing their article, that's why.
UPI claims the following:
WASHINGTON, Dec. 27 (UPI) — Just over one-third of U.S. adults who have watched online video report watching a political video, a Harris Poll found.

The survey suggests online video is not an ideal way for political candidates to reach voters. However, that 35 percent figure represents millions of people.
While "one-third" of America's adult population seems low, when we take a more full view of the statistics, we see that it isn't as bad as it seems but we also see that this poll isn't much help in making any determination as to whether or not political ads on the Internet are effective.
For one thing, only 73% of our adult population has internet connection in the first place according to a Pew Research finding (Download PDF file here). Now, according to the U.S. Census Bureau there are about 220 million adults in the U.S. so that means that of that 220 million, about 165 million some Americans have internet connection. One third of that 165 million, then, means that around 55 million or so adults are watching video with political content on the Internet.
55 million is a whole bunch o'folks, sure, but what does that mean to actual votes cast and are Internet videos actually making a difference in politics? There certainly is no way to know that from this report.
Let's take a quick look at the voting stats.
December 31, 2007 | Filed Under 00Publius Contributor, Democrats/Leftists, Elections, Media Bias, News, President, Security/Safety, Society/Culture, Uncategorized | 1 Comment
-By Michael M. Bates
In little more than 200 years, we've gone from George Washington, who could not tell a lie, to modern political figures who will never be mistaken for the indispensable man.
Barack Obama is running an ad in Iowa that ballyhoos his "scrupulous honesty." That bouquet was tossed by Time magazine's Joe Klein.
The candidate's scrupulous honesty must have been sorely strained in his dealings with Democratic fat cat and wheeler-dealer Tony Rezko, soon on trial for an assortment of fraud schemes. Rezko was widely known to be under Federal investigation by the time Obama approached him, hoping he'd "develop an interest" in buying some land that just happened to adjoin a parcel owned by the senator.
Mr. Obama's honesty was brought into question from the moment he announced his candidacy for president. That's because the day after his 2004 election to the U.S. Senate, he forcefully vowed that he wouldn't run for president before the end of his full six-year term.
The Chicago Sun-Times carried the story:
"'I was elected yesterday,' Obama said. 'I have never set foot in the U.S. Senate. I've never worked in Washington. And the notion that somehow I'm immediately going to start running for higher office just doesn't make sense.
'So look, I can unequivocally say I will not be running for national office in four years, and my entire focus is making sure that I'm the best possible senator on behalf of the people of Illinois."'
He further elaborated: "Look, I'm a state senator who hasn't even been sworn in yet. My understanding is that I will be ranked 99th in seniority. . . I'm going to be spending the first several months of my career in the U.S. Senate looking for the washroom and trying to figure out how the phones work."
Responding to unrelenting reporter questions on the matter, he said that he was definite that he wouldn't run for president in 2008. He even termed the question itself "silly." So who's laughing now?
Not Senator Clinton, who's shown herself grievously honesty-challenged more than a few times over the years. One poll of likely Iowa Democratic caucus-goers found that Barry beats Mrs. Clinton 2-1 as the more honest and trustworthy candidate.
Read more
December 31, 2007 | Filed Under 00Publius Contributor, Democrats/Leftists, Economy/Finances, Media Bias, News, Society/Culture, Thomas Brewton, Uncategorized | Comments Off on Rebuild a Welfare-State-Dependent New Orleans?
-By Thomas E. Brewton
The New York Times editorial board still believes in the fairyland of Stalinist dictatorship of the proletariat in which all the shots are called by the collective government's commissars.
The Times editorialists implicitly are horrified at the prospect that New Orleans might be rebuilt by free-market forces responding to present-day economic reality. Their prescription is back (and I do mean backwards) to the Nanny State.
As noted in New Orleans: The Harsh Moral and Political Realities, New Orleans has for generations been rotten at the core as a consequence of the welfare state inaugurated by Huey Long in the 1920s. The last thing needed, by its former welfare-dependent residents or by its working population, is to sink again into the swamp of socialist despond.
Read more
December 31, 2007 | Filed Under 00Publius Contributor, Education, Entertainment, Media Bias, News, Science, Society/Culture, Uncategorized, Warner Todd Huston | Comments Off on PBS Make 'Documentary' Full of Lies
-By Warner Todd Huston
Not long ago, I wrote a piece on how our PBS stations have been foisting a so-called documentary on the wife of thinker Albert Einstein and how she supposedly had a large hand in his famous scientific theories. It's all bunk, of course, but PBS is foisting this piece of junk biography on the public, none-the-less. Worse, our tax dollars are going to help pay for these lies.
In that piece from August, I introduced you all to the exhaustive work of one Allen Esterson who has tirelessly been trying to get PBS to pull their support for this flawed "documentary." Since that time, Mr. Esterson has not ceased his efforts and saw fit to give me an update that I thought I'd share you all of you.
Dear Mr Huston,
I thought you might be interested in the latest developments re PBS and "Einstein's Wife". In regard to the film, David Davis, VP National Production OPB, has informed me that the broadcasting rights have expired. However, on the "Einstein's Wife" website PBS is continuing to promote the grossly misleading and dishonest film, and the DVD is still being sold by PBS.
As I anticipated when I (indirectly) heard that the writer Andrea Gabor had been commissioned to rewrite the website material, the revised web pages (posted in late September) continue to propagate false and misleading contentions. While no longer claiming that Mileva Maric co-authored the celebrated 1905 papers, Gabor contends that during their marriage Maric took part in "longstanding give-and-take" discussions of physics, which "almost certainly yielded some help with mathematical proofs". The facts are that there is not a single known document in which Maric expresses any ideas, or even views, of her own on physics, nor a single specific report of any such ideas, nor any hint in letters to her closest friend over three decades of any such discussions. As to her giving help with mathematical proofs, even her Zurich Polytechnic entrance exam average grade in mathematics was mediocre, and her final diploma mathematics grade was a dismal 2.5 on a scale 1-6. In contrast, Einstein was precociously gifted in mathematics, and mastered the basics of differential and integral calculus by the time he was 15. In his Ph.D. thesis submitted to Zurich University in 1905 the mathematics was so difficult that the relevant sections were given to a math specialist to assess, and he reported that "the manner of treatment demonstrates *a thorough command of the mathematical methods involved*" (emphasis in original).
Read more
December 30, 2007 | Filed Under 00Publius Contributor, Democrats/Leftists, Media Bias, News, Society/Culture, Uncategorized, Warner Todd Huston | 1 Comment
-By Warner Todd Huston
Now With Updates…Kristol responds to critics and Benen Responds to me!
Washington Monthly has a blog called Political Animal that is also picked up by the CBS News website. It is written by Kevin Drum, but recently has been guest penned by a former Clinton intern and Internet gadfly named Steve Benen who makes no bones about the fact that he is an extreme leftist. Looking over his Wash. Monthly blog posts shows that he also makes no bones about the fact that his chief mode of political analysis is to name call his opponents. None of his recent work, though, goes nearly as far as the hatred he displayed for conservative Bill Kristol, newly minted New York Times columnist and Editor of the Weekly Standard magazine. It looks like someone forgot to administer Stevie's distemper shots or something, but it does go to show that the left is pretty comfortable with wild-eyed name calling in place of real political discourse.
Benen calls Kristol a "cast off from Time magazine," a writer of "shallow, predictable tripe,"an embarrassment," a speaker with "bitter, sycophantic belligerence," a "thug," "clownish," and says that The New York Times has "damned standards and consequences" to have hired him. That's quite a litany of name calling all stuffed into one short post nearly half of which consists of pulled quotes from other sources. Benen calls Kristol that many names in only six short paragraphs three of which are merely sentences instead of full paragraphs.
Quite an achievement, really.
The amusing thing is that Benen was an intern in the Clinton White House speech writing office! Looks like young Stevie wasn't a very attentive intern, eh? Unless, he learned his potty mouth from Hillary who, form all accounts, was a screaming, lunatic while co-president in the 1990s.
December 30, 2007 | Filed Under 00Publius Contributor, Business, Democrats/Leftists, Economy/Finances, News, Society/Culture, Uncategorized, Warner Todd Huston | 1 Comment
-By Warner Todd Huston
The New York Sun brings us the heartwarming Christmas tale of union corruption, extortion and embezzlement,once again. This time it is Anthony Rumore who is accused of trying to order union members to "contribute" money to his own defense fund to help him fund his legal efforts concerning pervious charges of wrongdoing.
Prosecutors accuse Anthony Rumore, 63, of ordering members of his union to perform personal services and collect contributions for a legal defense fund he established in response to earlier accusations of wrongdoing by a union review board.
There is no free will in a union, ya know? Someone shudda told them union members to just shut up and pay… oh, wait. Rumore DID do that.
According to the indictment, Mr. Rumore ordered union officers, business agents, and staff to work as his personal chauffeur and run personal errands, including picking up his daughters from high school and installing a roof, skylight, and deck at his second home in Lakeview, Pennsylvania.

Employees did not raise objections because they feared being fired, the indictment said.
This isn't Rumore's first spot o' trouble, either.
In 2003, prosecutors say Mr. Rumore ordered his staff to collect $30,000 in contributions from union members for a legal defense fund he created in response to a disciplinary proceeding against him by a court-appointed board that monitors the union. The panel charged Mr. Rumore with embezzlement and improper behavior for his alleged role in similar activities that federal prosecutors described today.
Like the sequel to "Home Alone" said, "Merry Christmas you dirty rat."
Read more
December 30, 2007 | Filed Under 00Publius Contributor, Elections, GOP, Media Bias, News, President, Selwyn Duke, Society/Culture, Uncategorized | 1 Comment
By Selwyn Duke
There is a candidate in the presidential race who has a serious religion problem. No, it's not Mormon Mitt or recently-religious Rudy. It is Mike Huckabee.
Just for the record, I share Huck's faith in Jesus Christ. Not only have I no problem with religion in public life, I also understand that one can't really separate a person's world view from his politics. The political is merely a reflection of the spiritual; our politics doesn't emerge in a vacuum.
So what is my problem with Huck? Do I accuse him of false religiosity?
No, what scares me is that his beliefs are all too real.
To that enormous secular conservative voting block out there, I will say, be not afraid. It's not that Huck would impose religion through government. No, his actions would truly offend you.
He would impose statism in the name of religion through government.
Read more
December 29, 2007 | Filed Under 00Publius Contributor, Democrats/Leftists, Media Bias, News, Race, Society/Culture, Uncategorized, Warner Todd Huston | 1 Comment
-By Warner Todd Huston
Sioux Indians "Withdraw From the USA"? Or not!
Here is the kind of story that really proves how little the MSM bothers to research things, how they often simply print glorified press releases without doing any real "journalism," and how the defective end product gets picked up and regurgitated like it is suddenly a "fact." In this one we have the story of "the Lakota Sioux Indians" announcing that "they" have withdrawn from agreed upon treaties with the US government and that they are now a sovereign nation, no longer to be called citizens of the USA. Problem is "the Lakota Sioux Indians" that have made this announcement are just an unaffiliated group of Indian activists the leader of whom does not represent the official Lakota tribe leadership! Yet here is the news media reporting this story as if all "the Lakota Sioux Indians" have banded together and quit the union.
Take this report from USA Today: Lakota withdraw from treaties, declare independence from U.S.
The Lakota Sioux Indians, whose ancestors include Sitting Bull, Red Cloud and Crazy Horse, have withdrawn from all treaties their forefathers signed with the U.S. government and have declared their independence. A delegation delivered the news to the State Department earlier this week.
Wow, it sounds momentous, alright. But, who says that "the Lakota Sioux Indians" have abandoned their treaties?
"We are no longer citizens of the United States of America and all those who live in the five-state area that encompasses our country are free to join us," said Russell Means, a longtime Indian rights activist. "This is according to the laws of the United States, specifically Article 6 of the Constitution," which states that treaties are the supreme law of the land.
And who is this Russell Means? He is a long time Indian activist and sometimes Hollywood actor who does not officially represent any tribe, that's who. It takes the local press to make this clear. The Rapid City Journal of Rapid City, South Dakota informs us that, "Means' group is based in Porcupine on Pine Ridge Indian Reservation," and that "it is not an agency or branch of the Oglala Sioux Tribe. Means ran unsuccessfully for president of the tribe in 2006."
Yet in report after report, this Means character is presented as if he is "the Lakota Sioux" when, in truth, all he really is, is A Lakota Sioux — not a representative of all of them. He does not represent American Indians except as a tangential, activist. He has no authority to make this "declaration of Independence" from the U.S.A. for "the" Lakota or any other American Indian tribe for that matter.
December 29, 2007 | Filed Under 00Publius Contributor, Democrats/Leftists, Media Bias, News, Religion, Society/Culture, Uncategorized, Warner Todd Huston | 1 Comment
-By Warner Todd Huston
Here is the sort of ridiculousness that makes people distrust the media. The Minneapolis Star Tribune published a story that breathlessly proclaims that "More people say there should be less of a Christian emphasis placed on the holidays" making it appear that a Christian Christmas is falling into disfavor with the American people. Wow, how dire for Christianity! Yet when you look closer at the story, it turns out that only 27% of those responding to a poll are saying such a thing. It happens that 64% say there should be more focus on the birth of Jesus during Christmas. So, with such an overwhelming percentage in favor of the religious content of Christmas why is the headline focused on the anti-Christian sentiment? As a result of that negative focus, should someone simply read the headline, a false impression that contradicts the facts is quickly fostered.
But even as the headline and first few paragraphs of the story is focused on a negative reaction to the Christian content of Christmas, the actual stats show that the great preponderance of Americans are strongly in favor of the religious nature of the season. Still, the first two paragraphs of the story wallow in the negative.
While a majority of American adults still believe that Jesus should be the focus of the holiday season, a growing segment of the population disagrees.

A recent poll conducted by the Rasmussen Reports found that 27 percent of respondents said that there should be less of a Christian emphasis on the holidays. That's up 10 percentage points from a year ago when just 17 percent of adults felt that way.
But wait. These supposedly anti-Christian Christmas celebrants are no where near a majority.
Still, 64 percent of respondents said that the holiday season should focus more on the birth of Jesus. That's down one percentage point from 2006, when 65 percent felt that way, and eight percentage points from two years ago when 72 percent said Jesus should be the reason for the season.
Only the American media can see 64 percent approval as a reason to proclaim that "more people" are against something. Not only that, but those approving is only down 1 point from last year, a statistically meaningless move.
December 29, 2007 | Filed Under 00Publius Contributor, Business, Democrats/Leftists, Economy/Finances, News, Uncategorized, Unions, Warner Todd Huston | Comments Off on Fed-Ex Gets Christmas Present – No Union Interference
-By Warner Todd Huston
FedEx corporation was given an early Christmas present by the House early this week. In the omnibus spending bill being sent to the Senate, House Republicans succeeded in stripping language that would force the air delivery service to be open to unionization by the Teamsters, language the Democrat Party was pushing to get included.
We get the story today from the Memphis Commercial Appeal:
FedEx wins labor word war House passes spending bill without jurisdictional change
WASHINGTON — In a victory for FedEx, the 2,206-page omnibus spending bill passed by the House Monday does not contain language to change the jurisdiction of labor agreements that involve FedEx Express.

Efforts to kill the language that put the division under the jurisdiction of the National Labor Relations Act, which was passed in a House bill that reauthorized the Federal Aviation Administration earlier this year, were successful, those familiar with the negotiations said Monday.
This is a blow to the Teamster's efforts to destroy yet another business…
The International Brotherhood of Teamsters has been trying to organize the company's drivers at the local level, where labor disputes are resolved by the National Labor Relations Board. A labor dispute at a single local could affect FedEx's overall operation and jeopardize the company's reputation for next-day deliveries.
Kudos to the GOP for this win. Let's hope that the GOP continues to be able to resist any and all union efforts.
Read more
December 29, 2007 | Filed Under 00Publius Contributor, Family, News, Religion, Thomas Brewton, Uncategorized | Comments Off on God Is Closer Than You Know
-By Thomas E. Brewton
A Christmas reminder: Jesus, Immanuel, means God with us.
For Sunday's sermon topic at the Black Rock-Long Ridge Congregational Church (North Stamford, Connecticut), Pastor Steve Treash chose "God's Presence is Closer Than You Think." Michelangelo symbolized the relationship in his famous Sistene Chapel ceiling painting of God stretching down from heaven to touch Adam and bring life to humanity.
Christmas calls us again to thank God for the miracle of His Advent through the birth of Jesus Christ, bringing Grace and the Holy Spirit to all of humanity who choose to hear and accept the Gospel.
God literally is everywhere in everything, but the world is not God.
God is existence preceding essence. The entirety of the universe – past present, and future – existed beforehand in the Mind of God. He imparted the qualities of the universe to it at the moment of creation.
If you prefer scientific terminology, God IS prior to the Big Bang. At the instant of the universe's creation, God imposed an intelligent design upon it, from which come the laws of physics, chemistry, and quantum mechanics. The laws of science, in Biblical terms, are the Word of God.
Read more
December 28, 2007 | Filed Under 00Publius Contributor, 2nd Amendment, Constitution, Democrats/Leftists, News, Security/Safety, Society/Culture, Uncategorized, Warner Todd Huston | 2 Comments
-By Warner Todd Huston
Cook County is at it again, trying to make legal gun owners as uncomfortable as possible. The Cook County Board of Commissioners is working on their latest unconstitutional set of gun laws and one particular idea they want to implement shows how disingenuous lawmakers can be.
As Kane County Chronicle columnist Steve Sarley writes:
This new legislation, if passed, would not allow gun dealers within 15 miles of another dealer, even if the other dealer was in a different county. Gun dealers also would be unable to be located within a mile of any public or private school, a mile from any church or place of worship, home for the aged, indigent or veterans, military stations or public parks.
In Illinois there is already a three day waiting period to purchase a handgun so, what logical sense does this one mile proscription make? Is that one mile distance from gun store to school supposed to make it harder for a gun crime to occur? Can we expect that this one mile proscription would make the distance harder to traverse after the three days a gun buyer had to wait before getting the gun? If such a buyer was going to use that gun he had to wait three days for in a crime, what difference does that one mile make if he was willing to wait three days before putting his criminal plan into action in the first place?
And anyone who can't figure out how to make it the one mile between a gun shop and a school… well, no law will help such a stupid person in any case.
But, look closer at the list of places that a one mile proscription affects. In fact, in a populated urban area, a gun shop would be illegal just about anywhere using such criteria. Parks, Churches, public and private schools… these things are around practically every corner of any US city and the cities in Cook County aren't any exception.
In effect, if this unconstitutional ordinance is passed, new gun stores will be illegal everywhere. This law may as well have been written to say that no gun store may be opened under the bright blue skies countywide. These lawmakers, while pretending that they are only looking out for the children, are effectively outlawing all gun shops. Under the guise of helping the children they are hiding their real goal.
Every upstanding gun owner in Cook County should vigorously oppose this travesty.
December 28, 2007 | Filed Under 00Publius Contributor, Business, Democrats/Leftists, Economy/Finances, News, Uncategorized, Unions, Warner Todd Huston | 1 Comment
-By Warner Todd Huston
The Village Voice in New York gives us the all too common tale of another corrupt union local this Christmas season. It is filled with union officials who "roam about" their palatial Summer homes instead of reporting to work, and "a mismanaged mess where [business agents] come and go as they please, following few, if any, rules." We are, of course, completely used to such stories here. After all, it is our well proven contention that corruption and unions are inseparable. But, the amusing thing with this story is that the unions thuggish officials were dismissed three weeks ago and union members STILL don't have any real answers to what the heck is going on.
Remember, unions are only there to serve the little guys… as long as the little guys don't get too uppity and ask all sorts of questions, that is!
"Nobody knows what the hell is going on," griped a veteran carpenter who called this newspaper in a vain attempt to find something out.
Ouch. So much for the membership being an important part of the union, eh?
The first official out the door was William Hanley, 55, the $140,000-a-year president and business manager of Local 157, who resigned his position shortly before Thanksgiving. Hanley's sudden retirement came after he was confronted with evidence gathered by William Callahan, the union's court-appointed independent investigator. The evidence was in the form of cell-phone records that suggested the union leader had spent many weekday afternoons roaming Long Island, where his family happens to have a splendid waterfront home, instead of working the streets of Manhattan's East Side, where his members are employed.

Similar evidence was presented against Hanley's second-in-command, financial secretary Fred Kennedy, who made the same quick career choice. Local business representative Daniel DeMorato was suspended from his post and reassigned. But another target, local vice president George DiLacio, told his interrogators to get lost. DiLacio refused to give up his elected post at the local but was summarily fired from his $127,000-a-year job as a union representative.
There is a lot more where that came from… not that the union membership knows any of it.
Go to the Voice and read this whole lamentable story. It's a laugher, to be sure.
December 28, 2007 | Filed Under 00Publius Contributor, Elections, GOP, News, President, Security/Safety, Society/Culture, Uncategorized, Warner Todd Huston | Comments Off on Vote Fred UNLESS You Hate Children and Puppies!
A great Fredhead video campaign ad from the Right Wing News…
December 28, 2007 | Filed Under 00Publius Contributor, Democrats/Leftists, Elections, News, President, Society/Culture, Uncategorized, Warner Todd Huston | Comments Off on Definitions for 2008 Election: Are YOU Informed?
-By Warner Todd Huston
We have a few major problems with the debate in the 2008 elections. Far too many people, with the leftists in the Media in the lead, are using words incorrectly and causing the debate on the candidates and issues to go wildly off track, so much so that no one has a clue what they are talking about. We need to get back to using words that we KNOW the definition of and we need to do it before people begin casting their first Primary ballots. That being said, there are two words in particular that are causing us trouble in the 2008 election, words to which we desperately need to understand the definitions.
1. Bigot
Mitt Romney's folks are the guilty party for misusing this word. People like Hugh Hewitt and the rest of team Romney constantly do their best to squelch debate on "the Mormon question" by claiming that anyone who discusses it is a "bigot."
My 1968 edition of the Standard College Dictionary defines bigot as such:
Bigot 1. One whose attitude or behavior expresses intolerance, as because of race, religion, politics, etc., 2. A narrow-minded, intolerant adherent of a particular religion.
Now, to question if a Mormon is a real Christian or not is not a bigoted question. It is a discussion of the relative aspects of Mormonism that do or do not adhere to general Christian doctrine, one based on theological facts. Look again at the definition. It is centered around intolerance and hatred, not theological discussion.
Few pundits — in fact not one that I know of — have said theyhate Mormons. No one in the mainstream is saying they shouldn't vote for Mitt Romney because he is somehow evil for being a Mormon. In fact, I cannot even tell that "the Mormon question" was raised decades ago when his father tried to run for president so it really isn't the issue here. Certainly, very many theological commentators have made the credible case that Mormons have enough doctrinal differences from Christianity to make them not members of a Christian faith. (For some of my own reasons that Mormons aren't Christians, go to this one I wrote in early in 2006)
Read more
December 28, 2007 | Filed Under 00Publius Contributor, Democrats/Leftists, Elections, GOP, Media Bias, News, Religion, Society/Culture, Thomas Brewton, Uncategorized | Comments Off on The Social Gospel Has Found its Savior
-By Thomas E. Brewton
The Baby Boomers, who performed a frontal lobotomy on their spiritual life, find the meaning of life in secular environmentalism.
Read Lawrence Auster's Deification of Gore in View From the Right.
Regrettably, well meaning Christian ministers like Rick Warren are supporting Mr. Gore's junk scientism and the power of man over the earth, rather than sticking to faith in the one True God as Creator and Regulator of the cosmos.
In so doing they are verging perilously close to the social gospel, a phenomenon of the late 19th and early 20th centuries. The social gospel reflected the rising popularity of the secular political state and its presumed capacity, when properly structured on the socialistic model, to produce earthly salvation without need for God and the Holy Spirit.
Read more
December 28, 2007 | Filed Under 00Publius Contributor, Democrats/Leftists, Elections, Health, Media Bias, Nancy Morgan, News, Society/Culture, Uncategorized | Comments Off on Looks Count
-By Nancy Morgan
Memo To Hillary: Get A Face Lift!
Let's get real. For women, looks count. Always have, always will. Human nature made men and women from different molds. If you doubt that, just ask yourself this question. When is the last time you heard a woman comment on some guy's cute buns? Or on his rippling pecs?
Men are more visual than women. That is reality. Many men are more likely to appreciate a woman based on her bra size than her IQ size. This is the way God made them. Men, even the new, feminised, 'metro-sexuals' usually learn everything they want to know about a woman in the first glance. If they're smart, they have learned to hide this under a societally induced patina of 'sensitivity,' but you can bet your bottom dollar men's fantasies don't include long conversations, emotional bonding and sexual equality.
The picture of 60 year-old Hillary showing her age with wrinkles, crow's feet and bags has sparked a national conversation about aging. Specifically, about aging women. Men, as we all know, get better looking with age. On men, wrinkles and squint lines are a mark of character. Graying hair is a sign of maturity. Older men are still sexy. Not so for women.
Picture Sean Connery and Madelaine Albright smooching. Get my point?
Read more
December 28, 2007 | Filed Under 00Publius Contributor, Podcasting, Uncategorized, Warner Todd Huston | Comments Off on The Voice of Liberty Podcast Network
Looking for one of the most professionally produced conservative podcasts on the Internet? Try the Voice of Liberty Podcast Network with its weekly episode appearing every Monday morning.
The Voice of Liberty Podcast features the conservative voices of four fine bloggers who first got together at the 2007 Conservative Leadership Conference in Reno, Nevada. Andrea Shea-King, talk show host and blogger, Ken Marrero, blogger and political activist, Warner Todd Huston, blogger, teacher and speaker and your host, John McJunkin, radio man, operator of Avalon Podcasting, and blogger will all be heard on this weekly podcast effort.
The world is changing – the Internet has increasing sway over political opinions, and it's time for the conservative side of the world to leverage it in order to influence people. The right-wing blogosphere is sailing along at full steam and has largely counterbalanced any advantage that the left presumed would accrue to them by blogging. The one area that remains wide open for the right to step in and dominate is the audio-only podcast, which is very similar to another medium that we own – talk radio. The difference is that anyone and everyone can do it, just like blogging. As a matter of fact – we like to think of audio podcasting as "verbal blogging" if you will. We are going to "promote conservative American values and principles" just like it says in our masthead. We invite you to join us each week for 20-30 minutes of punditry and opinion from the right.

John McJunkin – Host of the Voice of Liberty Podcast Network
So, join the Voice of Liberty Podcast Network every Monday for the newest episode. You won't be sorry!
VOICE OF LIBERTY PODCAST NETWORK
http://www.voiceoflibertypodcast.com/
December 27, 2007 | Filed Under 00Publius Contributor, Crime, Democrats/Leftists, Media Bias, News, Security/Safety, Society/Culture, Uncategorized, Warner Todd Huston | Comments Off on The Princeton Hate Crime That Wasn't
-By Warner Todd Huston
The Jena 6 case exploded over night when the Media imagined they had a "race hate" issue on their hands. They did the same with the Duke Rape case. Both cases were later proven not to be a case of a "hate crime" at all and, in the end, weren't even real crimes. Yet, the media rushed to get these stories on the front pages and on every TV screen. Contrast that coverage with a reported crime that occurred near Princeton University that perfectly fits the definition of a "hate crime" and we found a media that stayed mum not reporting a thing about it.
The reason, of course, is because this victim was a conservative, Christian attacked because he was a conservative Christian — the newsmedia obviously didn't feel there was anything to talk about.
The Daily Princetonian, the college paper of Princeton University, reported a hate crime on Dec. 15th, the details of which weren't repeated as a hate crime by any of the mainstream media outlets. This hate crime at first appeared just as vicious, unprovoked and as full of bigotry and, well, hate, as any. But no one touched the tale with a ten-foot pole. Not because it wasn't really hate, but because it wasn't the right kind of hate. You see, in Princeton and the MSM hatred of conservatives, Christians doesn't count much toward hate, though hate it truly appeared to be.
As the story was first reported, a young undergrad named Francisco Nava (class of '09) was physically attacked in Princeton Township, the Princetonian said. He was repeatedly knocked in the head until he was unconscious it was claimed.
"Eventually I just blacked out," Nava said in an interview last night. "I don't remember what happened; I just saw a bunch of white." When he came to, he said, the two men were still hitting him.
The motive for the attack was thought not to be robbery as Nava's wallet, cell phone and personal possessions were supposedly not touched by the assailants. But Nava claimed that they did leave him with a sort of parting thought that fits with threats the young man claimed to have received in the weeks before the attack. As they walked away from him, his attackers told him to "Shut the F_ _ k up."
This wasn't just any attack, it was claimed. It was an attack that fits the definition of a hate crime. That is because the attackers accosted Mr. Nava because of his involvement in the "socially conservative" organization called the Anscombe Society. Nava said he reached this conclusion because the attackers' final words matched the line repeated in several threatening letters he had received confronting him on his political ideology. (As reported in the DP earlier in the year.)
Nava said he was sure the assailants "at least had something to do with" threats he has been receiving since mid-October. He pointed out that his assailants' parting words — "shut the fuck up" — concluded the most recent threat letter he received, an email that arrived Wednesday afternoon.
It would appear, as hate crimes go, that this one would easily fit the bill. But, no news outlet covered the story. No one paid it any attention.
Read more
December 27, 2007 | Filed Under 00Publius Contributor, Business, Democrats/Leftists, Economy/Finances, News, Society/Culture, Uncategorized, Unions, Warner Todd Huston | Comments Off on Feds Slap Union for Violating Employee's Wishes
-By Warner Todd Huston
So, you are a bus driver in Batavia, Illinois. You and your co-workers go to the effort to gather together in true democratic fashion and vote to opt out of your union at Laidlaw Transit. The next thing you know, the union is STILL claiming to represent you in contract talks with the company. Not only that, but the union is demanding you pay dues and if you don't you are threatened with being fired!
An impossible scenario, you think? Hardly, because that is exactly what is happening.
The NRTW gives us the details:
As Haasch details in his charges, ATU union officials have been negotiating a contract with First Group, despite the fact that Haasch and his coworkers had successfully ousted the union earlier this year. According to First Group's website, on October 1 the UK-based transit company completed the purchase of Haasch's employer, Laidlaw Transit.
So, the union is out. But how is it they are still trying to extort the employee's money?
December 27, 2007 | Filed Under 00Publius Contributor, Elections, News, President, Security/Safety, Society/Culture, Taxes, Uncategorized, Vince Johnson | Comments Off on Second Open Letter to Your Favorite Candidate
-By Vince Johnson
Dear Sir/Ms/Mrs.:___________________________ (Fill in your favorite candidate's name. Either Party. Male or Female)
Your Del Rio press conference should begin without hype and fanfare. You thank them for being there and say "Rather than nit pick the pros and cons about driver's licenses for illegals I've decided to tell you what I plan to do about illegal immigration. First I'll find out if it is feasible to widen the entire Rio Grande River by adding more dams like the Amistad Dam near Del Rio, Texas. This could be one of a series of dams much like those constructed in the 1930's by the Tennessee Valley Authority. Those dams not only widened the river, they provided flood control and hydro-electric power which helped energize the local economy. I will appoint a special task force and give them thirty days to come up with sufficient data to determine if the idea is worth forwarding to Congress for appropriate legislation."
You emphasize that this is the idea of several mayors of cities in Texas. It is your policy to give careful consideration to any recommendation from those most directly involved. You continue: "Security for the border along California, Arizona and New Mexico would utilize high tech devices, motion detectors, infra-red scanners, etc. All four states could have larger security teams with upgraded training and equipment for quick and efficient enforcement." You make it very clear: "Instead of walls and fences, security will be based on high tech devices, well trained enforcement teams and wide water if feasible."
You continue "I will have another special task force come up with the most appropriate way to initiate a proposal that would make legal that which has been happening illegally anyway! The assignment will be to determine how to go about asking Mexico to allow their people to vote on a measure asking if the United States of America would annex Mexico as its fifty-first state!"
Read more
December 27, 2007 | Filed Under 00Publius Contributor, Education, Elections, Israel Teitelbaum, News, President, Society/Culture, Uncategorized | Comments Off on Please place 4 phone calls for school choice
-By Israel Teitelbaum
School Choice Voter:
The good news is that you can now place four phone calls that can improve the future of this great country. Four of the leading presidential candidates spoke out strongly for school choice at their last debate of this primary season. Your phone calls can get them to actualize this position into public policy. This is their opportunity to demonstrate their leadership ability by translating their policies to proposed legislation. They are asking for our votes. The least they can do for us is to demonstrate their ability to translate their policies into action. It takes only one Congressman and one Senator to sponsor legislation in Congress.
Below are the four presidential candidates who spoke forcefully for school choice, along with excerpts of their statements and their campaign phone numbers. Phone calls are preferable because you are assured of direct contact with a campaign representative. The best way to do this is to get the name of your contact, ask for a response, and follow up. Your calls represent many thousands of voters, because very few voters actually pick up the phone and call.
Feel free to express your feelings on school choice. Our objective is for the candidates to use their considerable influence to sponsor legislation that will restore sanity to our educational system. In short, our message is: "We agree with CANDIDATE NAME that school choice is the solution to our broken educational system. Please ask him to sponsor now legislation to provide equal educational opportunity for every child."
We have dubbed this legislation The Civil Rights Act for Equal Educational Opportunity. This will provide equitable educational funding for all children, including those attending private and religious school, while respecting the liberty of schools in hiring and provision of services.
Although there is not now in Congress enough support to pass this legislation, we have the enormous opportunity to elect – on November 4, 2008 – 435 new U.S. Congressmen and 35 new Senators who favor this legislation.
Please pass this great opportunity on to your contacts and keep us informed of any developments.
Read more
December 27, 2007 | Filed Under 00Publius Contributor, Elections, News, President, Society/Culture, Uncategorized, Vince Johnson | Comments Off on Advice to the Candidates
-By Vince Johnson
Advice to the candidate for President that I would vote for:
On a regular basis, you should hold a "Clarification Conference" to clear up any confusion regarding your previous statements.
Your sudden departure from the confusion generated by Presidential Debates needs further comment. You openly admit it was a planned strategy designed to focus attention upon where you stand on key issues. Your stand on the debates can be defined in one sentence: The qualifications to be President should not be judged on brief orations controlled by a moderator asking questions approved by staff members for each candidate.
Next you clarify your position on immigration. The Mexican border must be sealed off using wide water along as much of the Rio Grande as feasible and placement of well trained security teams and high tech surveillance methods along the entire border.
You then reveal that your idea about inviting Mexico to become our 51st state has a subtle purpose. At first, nobody will take the idea seriously. But Mexico has oil reserves of considerable value and beautiful coastal properties having great potential for world-class resorts and retirement villas. Their extended growing season and agricultural resources are exceptional. These natural assets afford exceptional growth opportunities that are no longer available in the United States.
Read more
December 26, 2007 | Filed Under Democrats/Leftists, Elections, Media Bias, News, President, Security/Safety, Society/Culture, Uncategorized, Warner Todd Huston | Comments Off on AP Gets a Whackin' Over Thompson Attackin'
-By Warner Todd Huston
Conservative radio host and political pundit, Jed Babbin, did a great job of smacking the Associated Press around in an editorial in Human Events, today. Calling the AP "one of the most politically activist media outlets" out there and pointing out that the wire service is often "caught Hillary-handed," Babbin does a great job of handing the AP its hat. And Babbin warns that every candidate "who exudes a whiff of conservatism" will see the APs guns leveled upon them.
To prove his case, Babbin uses the example of how the AP is doing it's level best to destroy the candidacy of Fred Thompson because, in Babbin's view, he is one of the most conservative candidates in the field as well as how often the AP rides to Hillary Clinton's rescue quite despite the facts.
The Associated Press — once the gold standard of fast and accurate reporting — changed during the Bush presidency. What was liberal bias has reshaped the wire service into one of the most politically activist media outlets. This is a cautionary tale for every Republican candidate. What AP tried to do to Fred Thompson is going to be repeated against any conservative candidate who exudes a whiff of conservatism in the primaries and whichever Republican gains the presidential nomination.
Babbin doesn't just make claims, either. He gives some very specific examples of AP's left leaning political activism. From their help given the John Kerry campaign to their tip ins for Hillary, Babbin gives us example after example of the APs bias against Republican and conservatives.
But his main example for the 2008 contest is how the AP misreported Tom Tancredo's endorsement of Mitt Romney as a "stinging setback" for Fred Thompson.
December 26, 2007 | Filed Under Elections, News, President, Uncategorized, Warner Todd Huston | 1 Comment
-By Warner Todd Huston
It never ceases to amaze me how a person who has decided to support a candidate all too often arrives at a point where FACTS are meaningless to them. Such is true with those who support this Romney character. There has been one example after another that proves that Mitt Romney isn't even a Republican much less a conservative and that he has repeatedly lied about his positions. Yet, well meaning Republicans still support this flip-flopping liar. Here is yet another article that shows that Mitt Romney is the single worse candidate the GOP field has today.
David Lightman of the McClatchy Newspaper chain asks this question: Exactly how Reaganesque is Romney? And the answer is a decided NOT AT ALL.
A few excerpts of this article:
"I take inspiration from the strength Ronald Reagan talked about," Romney said. "It was his view that the right way to overcome challenges was for the country to strengthen itself."

Yet Romney wasn't always such a Reagan fan.

In 1994, when he ran for the U.S. Senate in Massachusetts, he said, "I was an independent during the time of Reagan-Bush. I'm not trying to return to Reagan-Bush."
And…
Romney spent years in the state registered as "unenrolled," or unaffiliated with a political party, and in 1992 he voted for former Sen. Paul Tsongas, a liberal Democrat, in the Massachusetts Democratic presidential primary.
And…
Romney replied: "Look, I was an independent during the time of Reagan-Bush. I'm not trying to return to Reagan-Bush. My positions don't talk about the things you suggest they talk about. This isn't a political issue."
Romney has lied about being a hunter, he has lied about his not supporting the baby killers at Planned Parenthood, he even lied about his father marching with Martin Luther King, Jr. He led as Governor of Massachusetts as a center left executive yet now claims that he is a conservative.
Yet, all these flip-flops, all these lies and his supporters stick their fingers in their ears and scream "LA LA LA" at the top of their voices. So, here is the thing. Romney is not Reagan, he is far more like Clinton. Because during the first Clinton run lie after lie was revealed and his supporters simply refused to take stock of their man. They voted for him despite the lies, the rapes, all his past troubles were ignored.
Mitt Romney is Bill Clinton without the sex crimes.
Read more
December 26, 2007 | Filed Under 00Publius Contributor, Elections, GOP, News, Security/Safety, Selwyn Duke, Uncategorized | Comments Off on The Huckabee Hustle
-By Selwyn Duke
When evangelicals embraced Jimmy Carter during the 1976 presidential campaign, they didn't know he would repudiate the Southern Baptist Convention a generation later. Today the very same constituency has glommed onto Mike Huckabee, and I can't help but lament how history truly does repeat itself.
One can see why the man I dubbed "Huck the Huckster" would appeal to evangelicals. He's a pro-life Southern Baptist minister with charm, wit and a good-ol'-boy, yuck-it-up style. Yet this resplendent exterior only serves to obscure the stain of liberal sin.
Huck would be a disaster – a disaster – on immigration. In fact, in 2006 he compared those who would crack down on illegals to antebellum slave masters, saying,
One of the great challenges facing us is that we do not commit the same mistakes with our growing Hispanic population that we did with African Americans 150 years ago and beyond. We're still paying the price for the pathetic manner in which this country handled that.
Outrageously, it seems Huck can't distinguish between denying citizens the protection of the law and requiring non-citizens to follow it.
Read more
December 26, 2007 | Filed Under 00Publius Contributor, Democrats/Leftists, Lee Culpepper, Media Bias, News, Society/Culture, Uncategorized | Comments Off on A God Given Purpose Named Shrek
-By Lee Culpepper
My students would have never guessed how God would use Shrek's life to better my relationship with them.
The Monday before Thanksgiving, Shrek was alive and happy. His day began with a walk through the woods and around a pond that we called his swamp. Strangers always recognized how the green-cartoon ogre had inspired his name.
Shrek was a happy and handsome English bulldog — well, he thought he was handsome anyway. His massive chest, narrow keister, and chubby-round head truly brought the cartoon ogre to life.
Shrek made every day a great day to be alive. He had a knack for making people laugh and grin. He had mastered this undertaking so well that he could even do it in his sleep. Simply looking at Shrek's wrinkled face, protruding teeth, and oversized-crinkled tongue made people happy. His obnoxious snoring and deep breathing were strangely comforting, too. Most of all, his tenacious spirit would have made Winston Churchill smile.
Read more
Next Page »
Social Networking
Help the Soldiers!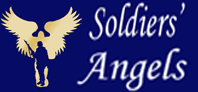 American Genius
Our Founding Ideas
---
"Governments are instituted among men,deriving their just powers from the consent of the governed." Declaration of Independence July 4, 1776
---
Recently Written
Featured Sites



What THEY Say:
Foreign News In English
Illini Alliance
Blogroll
Political Parties

Contact Us
Email Publius' Forum
Archives
Links
Other Blogs
MilBlogs
Religion

Gun Rights
Education
Radio Hosts