January 31, 2008 | Filed Under 00Publius Contributor, Business, Democrats/Leftists, Economy/Finances, Islam, Islamofascism, Media Bias, News, Patriotism, Security/Safety, Society/Culture, UN, Warner Todd Huston | Comments Off on Celebrating America's Decline, 'Waving Goodbye' To The U.S.A.
-By Warner Todd Huston
Through the pessimistically, penumbrous pen of Parag Khanna, the New York Times has declared that the U.S.A. is finished. Yes, we have lost our "global hegemony" and we will find that by 2016, "America's standing in the world remains in steady decline." Boy, it looks bad the for the good 'ol U.S. of A., as far as the Times is concerned. My guess is that the news of our demise is being greatly exaggerated.
So, who is this Parag Khanna to whom the Times has given all this space? Well, he's a "senior research fellow in the American Strategy Program of the New America Foundation" and guess who this organization is linked with? You guessed it: George Soros. Jonathan Soros, son of George Soros is one of those listed on the "Leadership council." In fact, the larger portion of the Board members and other associates are journalists and left leaning activists. With a few token and so-called right leaning folks — like Francis Fukuyama and Christine Todd Whitman, neither of whom are conservatives — the Board of directors also sports such well-known names as the leftie Google king Eric Schmidt and Bernard L. Schwartz, the man responsible for transferring restricted technology to China during Clinton's lamentable years in office.
No wonder Khanna thinks the U.S.A. is finished, look who he hangs out with!
January 31, 2008 | Filed Under 00Publius Contributor, Democrats/Leftists, Elections, Media Bias, News, Security/Safety, Society/Culture, Warner Todd Huston | 1 Comment
-By Warner Todd Huston
I have never seen, from a supposedly serious media establishment, a more hate filled rant against a particular state in this great country than this screed against Florida in the Washington Post. Granted, writer Libby Copeland has spewed hate filled rants in the past, but this one is particularly mean-spirited. Copeland seems to hate the elderly who've moved to Florida, she hates the business community there, appears to scoff at the asylum seekers from Cuba that settled there, and claims that all dreams die there. And what does it all boil down to? Al Gore's loss in the 2000 election, naturally! At this rate, I'd suggest she not vacation in Florida in the near future after this slam on everything Sunshine State.
Ostensibly, Copeland is using the fact that Florida is seemingly the end of Rudy Giuliani's road to the White House as the excuse for her evisceration of the state. According to Copeland, dreams are dashed in Florida just like Rudy's were. She warns us to "Beware of the Sunshine State, Where It's Easy To Get Burned," and thinks that Florida's good days are behind her, stranded in the 1970's, "since those were the good days for Florida."
But it is obvious, really, that Giuliani has little to do with her disgust with Florida because he makes such a brief appearance in the long hit piece. In fact, of a 16 paragraph piece, Rudy's name only shows up in the first and the last two paragraphs. So it's plain that current political analysis is as far from her mind as can be and that beating up on Florida is her main goal.
January 31, 2008 | Filed Under 00Publius Contributor, Business, Democrats/Leftists, Economy/Finances, News, Society/Culture, Unions, Warner Todd Huston | Comments Off on Another Nabbed in Mob Controlled NY School Bus Union Scandal
-By Warner Todd Huston
We've mentioned the little problem with the organized crime infested New York Transit Workers union Local 1181 a few times here on the Union Label. Well, we can report that another indictment in this growing and embarrassing scandal has been handed down.
Joseph Fazzia, owner of Jofaz Transportation was charged with making false statements to the FBI.
And that isn't all…
But that union's corrupt president, Salvatore Battaglia, last week pleaded guilty to taking payoffs and said several bus company owners have made regular payments to his union for decades.

The union has been controlled by the Genovese crime family since the 1970s, helping private bus companies milk the taxpayers and pumping millions into mob pockets.

Prosecutors identified three owners who said they had made payments to the union: Domenic Gatto, owner of Atlantic Express; Ray Fouche, owner of Rainbow Transit and Robert Dimino, owner of Safe Coach.

These companies currently have millions of dollars in DOE contracts to transport tens of thousands of New York City students.
It is a huge embarrassment to the New York Department of Education and no end seems to be in sight yet.
We'll keep our eye on this mounting scandal and the corruption it reveals.
January 31, 2008 | Filed Under 00Publius Contributor, Family, News, Religion, Society/Culture, Thomas Brewton | Comments Off on What Is Worship?
-By Thomas E. Brewton
True worship is in every individual's heart and soul.
Sunday's sermon at Black Rock-Long Ridge Congregational Church (North Stamford, Connecticut) was preached by Pastor Josh Feay.
His message was that worship is realizing Who God is and giving thanks for what He does for us.
Therefore, I urge you, brothers, in view of God's mercy, to offer your bodies as living sacrifices, holy and pleasing to God—this is your spiritual act of worship. (Romans 12:1)
Worship is more than the physical trappings of attending church services – music and a beautiful sanctuary.
Read more
January 30, 2008 | Filed Under 00Publius Contributor, Democrats/Leftists, Media Bias, News, President, Society/Culture, Warner Todd Huston | 1 Comment
-By Warner Todd Huston
Give CNN points for stating the obvious, if points are deserved for such a prosaic report. But, don't forget that by doing so, it is their gleeful kick in the ribs to George W. Bush and that particular aspect was the goal in the first place for reporting that the race for the White House "overshadowed" Bush's State of the Union speech. From the headline to the last word of the piece, there is little by way of new or prescient "analysis" relayed in a report half of which delights to say how supposedly irrelevant Bush has become. Proclaiming, Analysis: Bush overshadowed by presidential race, CNN doesn't give us much by way of thoughtful "analysis."
Most striking to me about President Bush's final State of the Union address Monday night was how unsurprising it was. … This is a president who had previously used this same stage of a packed House chamber to dramatically talk about an "axis of evil" to build the case for war in Iraq or to launch massive domestic initiatives like Social Security reform. But this time he offered little that was new or bold.
This is analysis? Bush has less than a year of his term left, what "massive domestic initiatives" could he really expect to "launch"? It isn't very cogent analysis to observe that Bush's days of "massive initiatives" are practically over, here. But, then CNN's Ed Henry acts as though he realizes that his first few lines and his headline are all puffery with his follow up…
In fairness to the president, his hands are fairly well tied as he begins his final year in office. With a Democratic Congress, he's unlikely to get to very much of his agenda enacted. And truth be told, if he had walked up to the rostrum and outlined 10 complicated new initiatives, I'd be writing today about how unrealistic Bush was being.
OK, so why the denigrating headline and the first few lines that tease Bush for showing how useless he is? Why else but to give Bush a black eye over something even the writer himself realizes is a pointless distinction.
January 30, 2008 | Filed Under 00Publius Contributor, Democrats/Leftists, Immigration/Immigrants, Islam, Islamofascism, Media Bias, Nancy Salvato, News, Religion, Security/Safety, Society/Culture | Comments Off on While The Cat's Away, The Terrorists Will Play
-By Nancy Salvato
Now that the present administration's 150 billion dollar economic stimulus package has caused a substantial portion of the population worry about the economy taking a nosedive and an ensuing recession, there is less incentive to discuss the more immediate threat of securing our borders from those who mean to cause our country substantial harm. While growing the economy is extremely important to maintaining the many comforts to which we've become accustomed, an incredibly large amount of damage can come to our economic well being from one well planned terrorist attack aimed at harming our infrastructure.
I recently read a human interest story about a cat that climbed into a piece of luggage. This animal was not discovered while going through security. Worse still, this particular piece of luggage was picked up at the terminal by a person who mistakenly thought it was his own. Upon returning to his house, he opened the suitcase and out popped the cat. Discovering his mistake, he called the owner and returned both the cat and suitcase. While this is a wonderful story about the cat's survival and the integrity of the person who made good, there was no mention of the bigger implications of an airport security system that clearly failed. Certainly, I am questioning the effectiveness of any and all the security measures we've willingly endured since 9/11.
Read more
January 29, 2008 | Filed Under 00Publius Contributor, 2nd Amendment, Constitution, Crime, Democrats/Leftists, Media Bias, News, Security/Safety, Society/Culture, The Law, Warner Todd Huston | Comments Off on 'Gun Violence Devastates' Family… of Drug Dealers, Murderers and Thieves
-By Warner Todd Huston
Once again, the faux term "gun violence" is used as if the guns themselves are causing said violence, this time in a Miami Herald story. I have to say, this story by David Ovalle is amazing for the near Olympic grade gymnastics it shows as it twists the "tragedies" of death and casualties visited upon a family in the Little Haiti neighborhood into one blamed upon guns. The story starts off trying to make the reader feel sorry for this family that has seen so many of its members killed or catastrophically wounded by firearms. But as one reads on, one finds that this family is filled with drug dealers, murderers and thieves… not much like a hapless family "devastated" by "gun violence" but more like a bunch of criminals that deserve their fate.
After a headline that whines "Gun violence devastates Little Haiti family," we get several paragraphs about how this "devout Christian" family is being murdered one by one.
A devout Christian married 54 years, Joe Cooper presides over a family that tallies 10 children, 28 grandchildren and 12 great-grandchildren…But, bullet by bullet, violence is costing his family.
It all seems so horrible doesn't it?
The story gives us the body count. Grandson Kelsnic wounded, a cousin brain-dead, grandson Deron killed, Cooper's son-in-law murdered. What a mess. Those guns roving about Miami are a dangerous gang, huh? Those evil, evil guns must be eliminated so that this poor innocent Cooper family is spared this random horror.
But wait. Innocent?
Several paragraphs down in the story we begin to see that the Coopers are not so very innocent after all.
January 29, 2008 | Filed Under 00Publius Contributor, Business, Democrats/Leftists, Media Bias, News, Society/Culture, Unions, Warner Todd Huston | Comments Off on How to increase worker intimidation by union leaders
-By Warner Todd Huston
Here is a great explanation on why the new card-check idea that the dems are trying so hard to institute as a sop to their union thug pals is so bad: worker intimidation will be increased because of it.
By Lawrence B. Lindsey, Union Leader.com
AS OUR DEMOCRATIC process grinds toward selecting the next leader of the free world, it is also shedding light on the values a democracy should hold dear. Last weekend in Nevada, former President Bill Clinton said he witnessed voter intimidation firsthand. According to Clinton, a union representative was telling workers to agree to caucus for Sen. Barack Obama or expect to get a work schedule making it impossible for them to attend at all.

We all know that things like this happen and that our electoral process isn't perfect, though it is the best available. One benefit of the secret ballot is that it minimizes incidences of such pressure because those doing the intimidating can never be sure if their threats worked. But in a caucus there is no secret ballot, so these union leaders would be able to tell how their members voted if they participated.

I wonder if, having seen such voter intimidation, the Clinton campaign will change its position on doing away with government-supervised secret-ballot elections for union representation. Under the Orwellian-named Employee Free Choice Act, secret-ballot elections to decide whether a plant is unionized would be replaced with a public "card check" system, under which both employers and union organizers would know how each worker voted. Sen. Hillary Clinton, Obama and former Sen. John Edwards all support this bill.

But a card-check system would offer even more room for intimidation of workers. A union card can be signed by workers at any time during an organizing campaign, which can take many months. Union organizers can pursue workers in their homes, at churches and civic clubs, and at watering holes after hours. Workers' family members can also be intimidated during this process. So much for a "free choice" for employees.
January 29, 2008 | Filed Under 00Publius Contributor, Business, Democrats/Leftists, Google, Inernet, Media Bias, News, Scott Cleland, Technology | Comments Off on Google's Regulatory Outlook 2008
-By Scott Cleland
The big question for investors is why?
Why has Google felt the need to build up a new lobbying operation in D.C. (rivaling Microsoft's in size) so rapidly and why did Google just unveil, with great fanfare, its new cutting-edge office space in DC with a party that attracted 650 people and many VIPs?
What does Google know that investors may not?
Google's Regulatory Outlook
Federal Trade Commission:
Antitrust:
In gaining the 4-1 FTC approval of the DoubleClick acquisition, Google earned a probationary warning from the FTC: "We want to be clear however, that we will closely watch these markets and, should Google engage in unlawful tying or other anti-competitive conduct, the Commission intends to act quickly."
Both the Democratic Chair and Ranking Republican of the Senate Judiciary Committee overseeing the FTC now believe: "Antitrust regulators need to be wary to guard against the creation of a powerful Internet conglomerate able to extend its market power in one market to adjacent markets, to the detriment of competition and consumers."
Many in Washington now fear Google may be becoming the next Microsoft.
The EU still must approve the Google-Doubleclick merger by spring. Google's market concentration is much greater in Europe than in the US and the EU has much more legal latitude to block or condition a merger than the FTC does. The EU approval hurdle is more difficult than the FTC's was.
Overall, this is not a good precondition for Google to enter 2008. It is especially not good, if there is a Democratic Administration in 2009, because Democrats generally believe that this Administration has been too lax on competition and antitrust matters.
Privacy:
Read more
January 28, 2008 | Filed Under 00Publius Contributor, Democrats/Leftists, Media Bias, News, Society/Culture, Warner Todd Huston | 1 Comment
-By Warner Todd Huston
Mayor Kwame M. Kilpatrick was at age 31 the youngest elected Mayor in the history of Detroit, the Motor City. Now, at 38, he is also the Vice President of the National Conference of Democratic Mayors as well as that organization's representative to the Democratic National Committee. He also seems to have a problem with appropriate behavior… then lies about it to try to cover it up. But one thing he doesn't seem to have to worry about is the MSM telling people he's a Democrat!
In a series of articles with ongoing coverage the Detroit Free Press reveals the attempted cover-up of an affair between Mayor Kilpatrick and his chief of staff, Christine Beatty. (OK, you guys. Quit with the "chief of staff" jokes, I KNOW what your thinkin')
Apparently, the long and short of it is that the Mayor's police security detail had undue overtime. When the police force investigated, they discovered wild parties and a cover up of the overtime. The police also uncovered during the investigation hints of the Mayors various secret affairs through text messages to his chief of staff and various other women. Suddenly, Detroit's police chief was fired so he filed a wrongful termination suit against the mayor claiming that he was fired to cover up the mayor's affairs.
Blah, blah, blah, etc., etc., etc. Just another messy sex cover up, really.
But, so far, we get the story in the Detroit Free Press (Here and several other stories), the Associated Press, and the Lansing State Journal (with a report from the Free Press), as well as TV station WDIV's repost of another AP report, and The Detroit News version.
But, not one source so far identifies the Mayor as a Democrat, and a prominent one at that.
January 28, 2008 | Filed Under 00Publius Contributor, Democrats/Leftists, Elections, Frank Salvato, GOP, Media Bias, President, Security/Safety, Society/Culture | Comments Off on Examining the Definition of 'RINO'
-By Frank Salvato
I have been avoiding the discussion of who I am supporting for the Republican presidential nomination in deference to urging others to thoroughly examine the platforms, agendas and records of all those in contention. Only by taking the time to circumvent the agenda-driven propaganda of the mainstream media (and in some cases its non-coverage of certain candidates) can we truly understand who each candidate is and what he – or she – stands for. With both my first and second choices now out of the race I believe it is time to examine the Conservative communities troubling propensity to self-destruct and the accurate definition of the term "RINO."
For the record, the two candidates that represented my vision of what leaders should be were – and still are to a certain extent – Fred Thompson and Duncan Hunter. Both of these men are strong on defense and understand that no other issue really amounts to much if we lose the wars against Islamofascist aggression and the American Fifth Column. Given that, they too realize that our tax system, in dire need of restructuring, caters to congressional opportunism and financial malfeasance and that the government ought to start diminishing its role in Social Security so that we can lessen our government's "tax footprint" and continue the creation of an ownership society. They both have considerably more experience in government and non-caustic inside-the-beltway politics than any of the Democrats running for the White House yet they still hold true to the belief that elected officials serve their constituents.
Both of these good and decent men are now out of the race and are so for many reasons, chief among them: a lack of adequate media coverage and a lack of support from those who should have known better. Now we are left with yet again another election where we – we who place the well-being of our nation before special interest litmus tests and victory at the cost of compromise – are left with the task of electing the "lesser of two evils."
Read more
January 28, 2008 | Filed Under 00Publius Contributor, Democrats/Leftists, Economy/Finances, News, Society/Culture, Taxes, Thomas Brewton | Comments Off on Private Philanthropy is Bad for Socialism
-By Thomas E. Brewton
The New York Times is distressed that private philanthropists can give money to any charity they choose.
Only a socialistic Federal government is capable, says the Times, of making wise decisions about dispensing money to achieve social justice.
The flip side of American private largess is the stinginess of the public sector. Philanthropic contributions in the United States — about $300 billion in 2006 — probably exceed those of any other country. By contrast, America's tax take is nearly the lowest in the industrial world. Federal, state and local tax collections amount to just more than 25.5 percent of the nation's economic output. The Finnish government collects 48.8 percent. As a result, the United States spends less on social programs than virtually every other rich industrial country, according to the Organization for Economic Cooperation and Development. The Finnish government probably has money to build children's health clinics.

Critics of government spending argue that America's private sector does a better job making socially necessary investments. But it doesn't. Public spending is allocated democratically among competing demands. Rich benefactors can spend on anything they want, and they tend to spend on projects close to their hearts.
The real point, of course, is not that private philanthropists misplace their donations. The point is to move the United States farther toward what Hilaire Belloc called The Servile State and Friedrich Hayek called The Road to Serfdom.
Read more
January 27, 2008 | Filed Under 00Publius Contributor, Democrats/Leftists, Elections, GOP, News, President, Warner Todd Huston | 2 Comments
-by Warner Todd Huston
I don't usually like to make predictions like this because, historically this far out, it's hard to get it right as so many things can change in the many months ahead. But I feel things are solidifying already. So, here it is. My prediction on who will be facing whom for the 2008 election for president.
GOP
Romney will win the nomination for the GOP. He has the delegates and that will just grow as Republicans realize that it is either Romney or McCain. Granted, both are horrible choices… but McCain is by far the worst or the two. As to who Romney will pick for VP, rumors are abound that he will go for Fred Thompson. This is an outside possibility as long as Thompson doesn't get his heart set on running for Governor of Tennessee and as long as he feels VP is good enough for him. It is also a good choice for Romney because principled conservatives hate the man. Chosing Thompson would add badly needed credibility to the ticket. If Thompson does refuse or does not become the VP choice, I cannot guess who it will be otherwise.
Dem
Hillary will win for the Democrat Party and she will pick gov. Richardson for VP. She also will have more delegates in the long run. As to picking Richardson, after making so many blacks mad at her (and Bill) during this race because of her treatment of Obama, she will have to shore up her Hispanic constituents. They are a bigger voting block anyway. She will ignore her black voters and pander to the Hispanic ones.
The interesting thing here is that both candidates, Romney and Hillary Clinton, have large portions of their voters who don't like them at all. Many conservatives will not be able to vote for the left of center Romney. His past support of abortion and his man, many, many flip-flops will keep principled voters away from him. And, Hillary has just alienated her black voters and that will probably continue now that Obama won South Carolina by such a large margin. I feel many blacks will not be enthusiastic for her once she wins the nomination and support will slip. But how far?
So, the question becomes, NOT which candidate has excited more people than the other to win election, but which one has peeved off the most! Has Clinton lost enough black votes to affect her chances, or has Romney lost enough conservatives to lose his bid against Hillary?
Other GOP VP choices
January 27, 2008 | Filed Under 00Publius Contributor, Crime, Democrats/Leftists, Education, Media Bias, News, Society/Culture, Taxes, The Law, Warner Todd Huston | Comments Off on NYT: AZ Prop 300 'Frightening' Away Illegal Alien Students
-By Warner Todd Huston
The New York Times wants you to know that legislators in Arizona are mean to illegal immigrants trying to go to the state's schools on the cheap. The Times wants you to imagine that Arizona's new anti-illegal laws are oppressing those poor, illegal immigrant students that come into Arizona expecting to get all sorts of loans and financial breaks just because… well, just because they happen to draw a breath. The Times wants us all to tsk tsk the state of Arizona because it had the guts to finally do something about the billions of dollars lost to this flood of criminal aliens. Somehow, I don't feel so bad, though.
With the sensational headline, "Arizona Law Takes a Toll on Nonresident Students," the Times gives us the tale of woe of students that want to steal from Arizona's educational system. They begin their tale with the experience of Marco Carrillo who was asked by his college counselor if he was a legal resident or not. The Times acts as if even asking this question is somehow mean-spirited or shocking.
"The very first question she asked me was whether I was a legal resident here," said Mr. Carrillo, 20, now an electrical engineering student at Arizona State University in Tempe. "And I said, 'Yeah, I am.' And she said, 'Oh good, that makes things easier."
But, see, Mr. Carrillo IS a resident. So, what is the problem here? The problem, as the NYT sees it, apparently is that it is unseemly even to ask. But, Arizona's new Proposition 300 requires the new focus on citizenship and the NYT is appalled by such a thing,
Such questions have become commonplace in Arizona, where voters passed a 2006 referendum, Proposition 300, that forbids college students who cannot prove they are legal residents from receiving state financial assistance.
To any real American, this seems like a sensible and good rule. If you aren't a legal resident, why the heck should you get all sort of financial breaks to go to school in Arizona? But, the NYT seems to want to warn us about how eeevil this law is.
January 27, 2008 | Filed Under 00Publius Contributor, Democrats/Leftists, Economy/Finances, News, Society/Culture, Unions, Warner Todd Huston | Comments Off on Regular Folks Against Union at KY Toyota Plant
-By Warner Todd Huston
The Cincy Enquirer gives us the inspiring story of a regular Joe just looking out for his own best interest. And his best interest, as far as he and many other of his coworkers are concerned, is to stay OUT of the United Auto Workers union.
Brian Howard is the operator of the website NoUAW.com where he helps keep his coworkers informed on the latest union machinations and news. But, he is often portrayed by the UAW and the media as, "big, bad Toyota preventing the union."
But, Howard is not "Toyota," he is just a worker that doesn't want to be forced into a union. And he isn't alone. The majority of the Toyota employees in Williamstown, Kentucky agree with him.
Fewer than 20 percent would vote to join the UAW, he said. "Hard-core, dead-set against it, I'd say 40 percent or more."

"The UAW knows they do not have and will never have the votes to win an election," says Howard's co-worker Marvin Robbins. "So they want to take the rights of the workers away and not have an election."
And, even more to the point the employees are getting sick of the UAW's harassment.
January 27, 2008 | Filed Under 00Publius Contributor, Dan Scott, Elections, GOP, News, Security/Safety, Society/Culture, Taxes | 1 Comment
-By Dan Scott
I hear a lot of breast beating by my fellow conservatives that with the last nationally recognized truly conservative candidate bowing out of the race that now we as a movement and a nation face rueful choices and consequences. With Tom Tancredo, Duncan Hunter and Fred Thompson bowing out this leaves only Alan Keyes as the lone conservative among the current candidates running for the Republican nomination for President. Unfortunately and it pains me to say it, Alan doesn't have the executive experience or the national recognition needed to take up that banner. If Tom, Duncan and Fred represented the stalwart national face of conservatism, Alan represents the soul.
So where do we go from here, what are our choices? On one hand we see the Main Stream Media (MSM) has been successful at hoodwinking the electorate yet again by deselecting candidates they don't want through negative or no press coverage. None of the four conservative candidates ever received the quantity and quality of press coverage collectively that Obama and Clinton have received individually let alone the other more liberal Republican candidates. We clearly under estimated the residual strength of the MSM, dying as they are in the ratings themselves. They may yet be successful in influencing the 2008 general election for the Dems but in doing so will equally share in the blame when failure occurs. However, we should not discount the positive effect of the alternative media, both radio and internet, in that had it not been for them, we would never have even heard of Tom, Duncan, Fred or Alan but for scant mention of their existence. What this tells us is the glass is neither half full or half empty, it means that the glass is currently too big! We need to continue with the successful strategy of outing the MSM every time they engage in propagandizing. Our efforts thus far have reduced the trust they usurpt through presumption and consequently the ratings they enjoyed at the expense of the public trust. A few more years of consistent chopping will fell this tree that has cast a shadow over the political arena in the debate of ideas. Remember it was the alternative media starting with Radio that gave the conservative cause a voice where none before existed due to the intolerance of the liberally controlled MSM.
Read more
January 27, 2008 | Filed Under 00Publius Contributor, Elections, GOP, Media Bias, News, President, Selwyn Duke, Society/Culture | Comments Off on Election Year Nonsense
By Selwyn Duke
To use a play on Winston Churchill's cynical words, the best argument against democracy is a five-minute perusal of election coverage. Another way to put it – at risk of sounding trite – is if it weren't for nonsense, it wouldn't make any sense at all. Yet, if being trite were a sin, most presidential aspirants would languish in political purgatory.
First we have the bromidic bilge about change. You can bet your withholding tax that the Democrat candidates were programmed to pepper their speeches with the word in a measure as liberal as their politics. Tell certain constituencies you're a change agent – even if the only thing you change is your personality – and the idiot vote swoons.
Change isn't by definition good; it's just by definition change. One-hundred years ago, Russians' dissatisfaction with the Tsar led them to roll the dice. Things couldn't get any worse, many thought. So they made a change.
And the communists took power in 1917.
Then, if your child's diet yielded vigor and health, would you place him in the hands of some guru promising ambiguous change? Wouldn't you demand specificity?
Read more
January 26, 2008 | Filed Under 00Publius Contributor, Democrats/Leftists, Media Bias, News, Religion, Security/Safety, Society/Culture, Warner Todd Huston | Comments Off on Reuters Fauxtography Alert: Spreading Hamas Propaganda With Fake Power Outage Photos
-By Warner Todd Huston
The Jerusalem Post caught another fauxtography scam out of the mideast this week. It appears that Hamas legislators have staged fake power outages to illustrate how oppressed they are for the benefit of journalists. The Journalists were treated to a photo op of the Hamas legislators sitting in their halls of power surrounded by burning candles in rooms with curtains drawn. The scene was set to show how they have had their power cut by the eeeevil Jews. Only problem is, midday sunlight can clearly be seen against the curtains. So, the candles were unnecessary. All they had to do was open the curtains and they would be able to see just fine. Obviously Reuters (and others) allowed Hamas to manipulate the facts. But that didn't seem to bother any of these so-called journalists who were quite happy to go along.
The Jerusalem Post says of the fauxtography incident:
On at least two occasions this week, Hamas staged scenes of darkness as part of its campaign to end the political and economic sanctions against the Gaza Strip, Palestinian journalists said Wednesday.

In the first case, journalists who were invited to cover the Hamas government meeting were surprised to see Prime Minister Ismail Haniyeh and his ministers sitting around a table with burning candles.

In the second case on Tuesday, journalists noticed that Hamas legislators who were meeting in Gaza City also sat in front of burning candles.
Oh, the humanities. But wait, Hamas was only pretending they needed candles…
But some of the journalists noticed that there was actually no need for the candles because both meetings were being held in daylight.
Like I said, Reuters went on ahead and published these photos as if there was nothing at all amiss.
And as NRO says of the incident:
And more fun with Big Media propagandists: During a soi-disant Israeli "power cut", Palestinians are forced to hold a parliamentary session by candlelight. Alas, even with the curtains drawn, the blazing sunlight keeps peeping through.

These photographs were taken by Mohammed Salem of Reuters and Hatem Moussa of the Associated Press. If neither of these organizations wish to comment, perhaps some of the ethics panjandrums at America's journalism schools would like to weigh in.
Here are the photos along with the misleading tag lines that Reuters tagged onto them. You can clearly see the sunlight behind the curtains:
Palestinian lawmakers attend a parliament session in candlelight during a power cut in Gaza January 22, 2008. REUTERS/Mohammed Salem
Palestinian lawmakers attend a parliament session in candlelight during a power cut in Gaza January 22, 2008. Israel agreed to allow some fuel, medicine and food into the Hamas-run Gaza Strip on Tuesday, at least temporarily easing a blockade that has plunged much of the territory into darkness and sparked international protests. REUTERS/Mohammed Salem (GAZA)
Palestinian lawmakers attend a parliament session in candlelight during a power cut in Gaza January 22, 2008. Israel agreed to allow some fuel, medicine and food into the Hamas-run Gaza Strip on Tuesday, at least temporarily easing a blockade that has plunged much of the territory into darkness and sparked international protests. REUTERS/Mohammed Salem (GAZA)
**Note, according to the source I found, the Reuters caption appears the same on the last two photos.
January 26, 2008 | Filed Under 00Publius Contributor, Democrats/Leftists, Elections, GOP, News, President, Warner Todd Huston | 2 Comments
What a perfect montage of why no Republican should vote for John "the Maverick" McCain.
And those are only but a FEW reasons that McCain does not deserve the GOP nomination for president. There are so many more that a commercial styled video hasn't the time to lay them all out.
January 26, 2008 | Filed Under 00Publius Contributor, Democrats/Leftists, Media Bias, Military, News, Science, Society/Culture, Warner Todd Huston | 5 Comments
-By Warner Todd Huston
So, scientists find the dead bodies of dozens of dolphins and baby porpoises near Miami, Florida and across the pond along Scotland's East Coast. These aquatic mammals where literally beaten to death with multiple internal injuries, lacerations, contusions and the like. Back in 1997 the whole C.S.I. treatment was given these animals and guess who these scientists first blamed? You guessed it, the United States Military. It turns out, however, that scientists have now realized that it is the "smartest" fishie on earth that is responsible. Yes, they were surprised to discover that dolphins are outright murderers. So much for a "smarter" more "peaceful" ocean, eh?
The Telegraph gives us the tale of the dolphins gone wild.
New evidence has been compiled by marine scientists that prove the normally placid dolphin is capable of brutal attacks both on innocent fellow marine mammals and, more disturbingly, on its own kind.
So, when are we going to see an episode of cops where a dolphin gets led into a cell with a coat over its head?
Scientists first came across their watery mystery in 1997.
The first clues to solving the riddle came in 1997 when, by coincidence, marine biologists in Virginia were finding young, dead dolphins with horrific internal injuries at the same time as young porpoises were washing up on Scotland's north-east coast with identical causes of death. The body count was growing in both locations.
The Telegraph slips this one by to explain scientists original failed theory.
The two groups of biologists pooled information and, at first, it was believed the mammals had died through 'blast trauma'. In American cases, this was supposedly from exercises by the US Navy, and in Scotland from air guns used by oil rig technicians to detect undersea caverns.
Naturally, the very first thing to blame was the U.S. Government in general and those evil fish murderers in the U.S. Military. No proof needed, see, they just assumed that it must be so. After all, isn't that the job of the U.S. Military? Further, don't they enjoy roaming about the planet and pointlessly murdering the most beloved mammals of the oceans? Why, gosh, all mighty… it HAS to be those rotten S.O.B.'s in the U.S. Military, right?
Well, on second thought…
This theory was dismissed after further examination of the mammals' bodies revealed the injuries – broken ribs, imploding lungs, damaged livers and massive internal bleeding – could only have come from prolonged, focused attacks.
Any apology for falsely accusing the U.S. Military, I wonder? Probably shouldn't hold our collective breath, eh? The Telegraph spends no more time to worry about past slights to our nation and Military.
So, it turns out it was the stinkin' dolphins what done it! Yes, the most "peaceful," "normally placid," "smartest" fishy on earth that is responsible for these senseless murders!
January 26, 2008 | Filed Under 00Publius Contributor, Democrats/Leftists, Media Bias, News, President, Society/Culture, The Law | Comments Off on Happenings Ten Years Time Ago
-By Michael M. Bates
The president of the United States clenched his jaw, narrowed his eyes and wagged his finger. Glaring at the cameras, Bill Clinton ordered: "I want you to listen to me. I'm going to say this again, I did not have sexual relations with that woman, Miss Lewinsky. I never told anybody to lie, not a single time – never. These allegations are false. And I need to go back to work for the American people."
It's been ten years ago this week that Clinton made his forceful denial. A few days earlier, he'd insisted to a National Public Radio interviewer that there was absolutely no basis to allegations that either he or a minion had encouraged a witness in the Paula Jones sex harassment lawsuit to lie. "I don't know any more about it than I've told you," he said, "and any more about it really than you do, but I will cooperate."
He was still cooperating the next day when he told reporters that the American people had a right to know what was going on. "I'd like for you to have more (information) rather than less, sooner rather than later. So we'll work through it as quickly as we can and get all those questions out there to you." Right.
Mrs. Clinton hastily came to her husband's defense on national television: "The great story here for anybody willing to find it, write about it and explain it is this vast right-wing conspiracy that has been conspiring against my husband since the day he announced for president."
Read more
January 26, 2008 | Filed Under 00Publius Contributor, Elections, Frederick Meekins, GOP, Health, News, Society/Culture | Comments Off on Huckabee's Fat Lip Yammering On About Your Gastronomic Business
-By Frederick Meekins
Throughout his time in the public limelight, Republican Mike Huckabee has made obesity awareness one of his pet issues having lost over 100 pounds himself. However, as is typical of most fanatics having come to a realization or a cause a little later in the game than most, it is not enough for them to keep what they have learned to themselves but now they are out to impose their new way of life to such an extent that they are willing to appeal to the mechanisms of the state in order to enforce their vision of reality.
As part of an initiative to combat childhood obesity, as Governor of Arkansas, Huckabee implemented directives where each public school student in that state would have their weight cataloged by operatives of the educational system. From this assessment, a document similar to a report card would be generated and sent out at about the same time as the more traditional scholastic evaluation.
Those with their perceptions mired in what to them seemed more carefree times might respond, "What's the big deal?" Perhaps they should stop and reflect for a moment.
As in the case of grades and such, once the state tabulates an individual's weight,, it will become part of their permanent file and be used to track them for the rest of their lives. And don't go around thinking the number will simply remain just another harmless statistic tossed into a file folder with no additional reference made to it.
In a FoxNews.com story posted 6/13/04 titled "Students To Be Graded On Weight", the health coordinator is quoted as saying, "We're going to know how many are overweight, how many are underweight, how many are normal weight." It's bad enough for the government to have such information in its possession, but it gets even worse when it serves as the basis for the implementation of concrete policies.
Read more
January 25, 2008 | Filed Under 00Publius Contributor, Budget, Congress, Democrats/Leftists, News, Society/Culture, Taxes, Warner Todd Huston | Comments Off on Earmark Fight Update
-By Warner Todd Huston
Representative Jeff Flake (R, AZ) has been doing yeoman's work in the fight against the practice of secretly concealing spending callouts in bills of unrelated issues. The practice is called earmarks and Rep. Flake has been a leading figure in fighting them. Rep. Flake has a running blog of the earmarks he has uncovered and his efforts to fight the practice.
Here is the latest news on Flake's efforts as it appeared in the PatriotPost.us
The big news from the Swamp this week is the economic "stimulus" package, but more on that later. As for obviously wasteful government spending, it looks as if President George W. Bush will pass up the opportunity to reject (http://archive.PatriotPost.US/pub/08-02_Digest/page-2.php) the large number of congressional earmarks that are not part of binding legislation by simply instructing executive agencies to spend the money differently, but he is expected to push for greater justification in the future for the earmarks that do exist in conference-committee reports. Congressional Republicans are reluctant to get behind the President in his effort to shut down "the congressional favor factory" because, like their colleagues across the aisle, they want to bring money home to their constituents. They also fear a political backlash in a future Democrat administration.

However, more than 20 House and Senate members have vowed not to seek new earmarks for their districts. House conservatives led by Rep. Jeff Flake (R-AZ) hope to force a conference vote for an earmark moratorium, but they need 50 GOP votes to do so. Even then, once the vote is forced, they need a majority of the 199 House Republicans to sign on, which is unlikely. These brave souls no longer want to be a part of the problem, but they may pay the price back home, where constituents are angered at losing money for projects they believe are worthwhile.

The White House Office of Management and Budget did suggest that the total number of earmarks has decreased since 2005, with spending reduced by $2.1 billion, or 11 percent.
This is an issue that seems dry, even boring, but it is an issue that all true conservatives should get behind as a matter of course.
Support Rep. Jeff Flake and his anti-earmark efforts.
January 25, 2008 | Filed Under 00Publius Contributor, Democrats/Leftists, Islam, Islamofascism, Media Bias, News, Religion, Security/Safety, Society/Culture, Warner Todd Huston | Comments Off on Has the West Lost its Manhood?
-By Warner Todd Huston
The west's current battle with radical Islam has revealed the worst in both the west and the world of Islam. Obviously from Islam we have seen the intolerance, hatred, oppression and evil in its nature. But, from the west we have seen revealed the hollowness of its soul and a complete lack of self-regard as so many western nations allow the evil of Islam to attack them from within as well as from without. The west has lost its spine to stand up for its own principles, in fact has thrown away all pretext that it even has principles worth preserving.
Ben Franklin is reported to have said that for the American people the Founders had created a Republic but he added the caution "if you can keep it." By that he meant, of course, that it was up to future Americans to maintain the system grounded upon the first principles the Founders bequeathed to us. The same can be said of any society for if a society throws away or strays too far from its beginnings it becomes a materially different entity. Now sometimes it's a good thing when a society strays from its genesis, to be sure. Leaving behind certain prejudices, rectifying the suppression of ideas or ending the oppression of minorities is the mark of a maturing, benevolent society. But, too much change can also be a bad thing. And change merely for changes sake is not a legitimate goal.
This dual reliance on conserving tradition while moving forward to liberalize society is familiar ground for the west in general and the United States in particular. The Founders clearly believed that both liberalization and conservatism could be enshrined in a modern state. After all, the whole thrust of the Founders' ideology was that they were combining a preservation of the best of English tradition with the liberalization of government by the consent of the people and the ideals of religious liberty.
Read more
January 25, 2008 | Filed Under 00Publius Contributor, Democrats/Leftists, Media Bias, News, Race, Society/Culture, Warner Todd Huston | Comments Off on AP: Fans Flames of Race Hatred With Focus on MLKing/Robert E. Lee Day
-By Warner Todd Huston
The day after we celebrated the national holiday of the birth of Martin Luther King, Jr., the Associated Press published a story seemingly meant to stir race hatred by bringing up the fact that in the state of Arkansas the memorial recognition of Confederate General Robert E. Lee's birthday is on the same day as that of King's observance there. Trying to fan the flames of racism by bringing up a Confederate general, the AP even seems to complain that Martin Luther King Drive in Little Rock, Arkansas is a shorter street than Robert E. Lee Avenue! How petty of the AP, eh? It's all not very I-have-a-deamish of the AP to so pointlessly fan these race flames, is it?
With the pointed headline, "Arkansas Lauds MLK, Gen. Lee on Same Day," and reminding us that King is a "slain civil rights leader," the AP wags a finger and lets us know about the confluence of celebration of the two men's birthdays.
While the nation honors the Rev. Martin Luther King Jr. on Monday, three states celebrate another man as well. In Arkansas, Alabama and Mississippi, the slain civil rights leader shares a state holiday with Robert E. Lee, commanding officer of the Confederate Army.
And, yes, the AP did delight in pointing out that King's street is shorter than Lee's…
Streets bearing their names intersect in Little Rock, though Lee Avenue is much longer than King Drive.
January 25, 2008 | Filed Under 00Publius Contributor, Democrats/Leftists, Economy/Finances, History, News, Security/Safety, Society/Culture, Taxes, Thomas Brewton | Comments Off on Maladjusted Managed Economies
-By Thomas E. Brewton
The experience of the Soviet Union, Japan, and China should, but will not, cause liberal activists to proceed with caution.
According to today's New York Times:
Senator Hillary Rodham Clinton said that if she became president, the federal government would take a more active role in the economy, to address what she called the excesses of the market and of the Bush administration…

Reflecting what her aides said were very different conditions today, Mrs. Clinton put her emphasis on issues like inequality and the role of institutions like government, rather than market forces, in addressing them.
The logical end of Senator Clinton's prescription was first articulated by the followers of Henri de Saint-Simon, who in 1829 addressed the following to the President of the French Chamber of Deputies:
The sole effect of [the free market place] system is to leave the distribution of social advantages to a chance few who are able to lay some pretence to it, and to condemn the numerically superior class to deprivation, ignorance, and misery. [Socialists] ask that all the instruments of production, all lands and capital, the funds now divided among individual proprietors, should be pooled so as to form one central social fund…
Saint-Simonian socialists believed that their goal of socializing the production of goods and services would most effectively be achieved by abolishing all rights of inheritance, with property reverting to the political state upon the owner's death. This, of course, is the underlying logic of our own inheritance taxes and the fight to the death by Democrats to preserve inheritance taxes.
Socialist China, with its rapid, centrally-controlled economic growth, is an example of the painful imbalances that inevitably occur when government planners intervene extensively in the workings of the free marketplace. On the Mises.org website, Robert Blumen describes the results.
Similar problems befell the Soviet Union, whose central planners over-allocated resources to production of armaments, the military forces, and heavy industry to support a militaristic foreign policy. In daily life, the citizenry had to wait hours in line for what little consumer goods were produced; they were not as well off as the lowliest of our welfare recipients.
Read more
January 25, 2008 | Filed Under 00Publius Contributor, Democrats/Leftists, Elections, News, President, Race, Selwyn Duke, Society/Culture | Comments Off on Hoisted With Their Politically-correct Petards
By Selwyn Duke
What goes around certainly does come around. The first black president's wife isn't black enough to be immune from charges of bigotry.
Isn't it delicious?
I am, of course, speaking of the recent Democrat race war.
Now, let's be fair. When Hillary Clinton praised Lyndon Johnson for signing the Civil Rights Act, she wasn't subordinating Martin Luther King to him, nor do her husband's initials suddenly stand for Bull Connor because he likened Obama's policies to a fairytale (what was the big deal? Was he questioning Obama's sexuality?). There were no racial overtones.
That's the beauty of it.
Read more
January 25, 2008 | Filed Under 00Publius Contributor, Democrats/Leftists, Education, Lee Culpepper, News, Society/Culture, Unions | Comments Off on Charter Schools: The Marine Corps of Public Education
Charter Schools: The Marine Corps of Public Education
-By Lee Culpepper
The Marine Corps' mystique entices motivated recruits. Its battlefield ferocity strikes fear in the hearts of its enemies. The Corps is something nearly everyone admires, but only a few have what it takes to make the commitment.
Marines do not make excuses; they find ways to accomplish their mission – often without assets others require. Marines pride themselves on their ability to "accomplish more with less."
Charter schools have benefited from a similar philosophy. They, too, "accomplish more with less." They entice committed families and teachers searching for something better in public education. They also strike fear in the hearts of teacher unions and slippery politicians.
Overall, charter schools have produced at least as good — but typically better — results than traditional public schools. They have done so without assets their competition demands. Charters have succeeded despite receiving less taxpayer funding. They are completely on their own to pay for classroom facilities. Whether they build, lease, or restore property, charters own the problem.
Read more
January 24, 2008 | Filed Under 00Publius Contributor, Crime, Democrats/Leftists, Education, Media Bias, News, Security/Safety, Society/Culture, Warner Todd Huston | Comments Off on Man Falsely Accused in Sex Attack Brings Calls to Restrict… the Falsely Accused?
-By Warner Todd Huston
Only the left and their lapdogs in the media can construe a story about a construction worker that was falsely accused of sexually molesting a girl in a school where he was working as a call to further restrict construction workers who are contracted to work in schools. The Baltimore Sun gives us this tale of a world upside down in a society that cannot seem any longer to understand what should be focused upon and what should not.
Apparently, some middle school girl in Perry Hall Middle School in the Baltimore, Maryland suburbs decided it was a neat idea to claim she was sexually attacked in one of the school's bathrooms by a "construction worker" who was doing his work inside the school. So, the police dutifully detained the construction worker in question and began their investigation. It turned out, however, that surveillance tapes showed that the worker in question could not have done what the girl claimed. On cross-examination, the girl's story collapsed and she recanted the claims. Lastly, no physical evidence was found to substantiate the attack.
Now, what do you think nearly half the Sun's story was about? Was it about how this nasty little cuss of a girl caused so much trouble with her lies? Was it that the school apologized to the construction worker for his discomfort? How about the police? Did they apologize to the worker and demand the school address the situation? Parents? Did parents get up in arms about how this worker was so mistreated?
No. None of that.
No, it turns out that nearly half the Sun's story was centered on the idea that the school should put restrictions on construction workers! (Yes, I did say he was innocent.)
January 24, 2008 | Filed Under 00Publius Contributor, Democrats/Leftists, Media Bias, News, President, Security/Safety, Society/Culture, The Law, Warner Todd Huston | Comments Off on MSM Still Pushing the 'Impeach Bush/Cheney' Idea
-By Warner Todd Huston
A recent "news" report in the News & Observer from Raleigh, North Carolina is a perfect example of a pointless story with a predictable outcome all meant for the purpose of furthering a political end — in this case to promulgate the impeachment of President Bush and VP Cheney. Staff writer Cheryl Johnston gives us a report on a "debate" that occurred in Carrboro, NC in which impeachment was the topic. The story attempts to create an air that the issue was fairly and legitimately debated, yet no one at the so-called debate was actually against impeachment. Not only were all present basically for impeachment, but the event was also staged by an impeachment advocacy group and attended solely by impeachment fans. Some, debate. Then the article claims that "Few in the audience appeared persuaded" to turn against trying to impeach Bush and Cheney as if anyone was there to actually hear a real debate and weren't there as impeachment activists already!
Johnston's story begins by informing us that "Michael Tomasky had a tough gig Tuesday night in Carrboro." She is referring to long time Washington "journalist" Michael Tomasky who didn't argue against impeachment as much as that impeachment is merely impractical. He did not argue that impeachment was wrong, just that it isn't going to happen so why bother to worry about it all? So much for the contrary position.
Tomasky is a long time leftie writer who penned the books Left for Dead: The Life, Death, and Possible Resurrection of Progressive Politics in America as well as Hillary's Turn: Inside Her Improbable, Victorious Senate Campaign.
For the pro impeachment position, Tomasky faced Bruce Fein who is an impeachment advocate and lawyer. Fein is also a counsel for the Ron Paul campaign and a writer for Slate Magazine.
Next Page »
Social Networking
Help the Soldiers!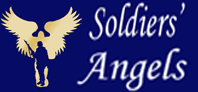 American Genius
Our Founding Ideas
---
"Governments are instituted among men,deriving their just powers from the consent of the governed." Declaration of Independence July 4, 1776
---
Recently Written
Featured Sites



What THEY Say:
Foreign News In English
Illini Alliance
Blogroll
Political Parties

Contact Us
Email Publius' Forum
Archives
Links
Other Blogs
MilBlogs
Religion

Gun Rights
Education
Radio Hosts