March 30, 2008 | Filed Under 00Publius Contributor, Crime, Democrats/Leftists, Economy/Finances, News, Security/Safety, Society/Culture, Taxes, Warner Todd Huston | 9 Comments
-By Warner Todd Huston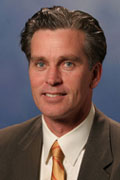 Here is a story that details how far Democrats will go to destroy the people's ability to be heard in government. It also shows Democrat's penchant to abuse their power, their blatant waste of government funds, and the incestuous relationship that the anti-democratic process unions have with Democrats.
Up in Michigan, the thieves in the Democrat Party voted in a gigantic tax increase. Michigan has been mired in a one state recession for quite a while and Governor Jennifer Granholm's only solution has been to raise taxes to pay for government "shortfalls" — and by "shortfall" you can read government waste. Well, after years of this localized recession in Michigan, the state legislature finally OKayed this massive tax increase meant to "save" the state from its financial ills.
Now, remember, this increase was supposed to make up for deficits in current commitments. Of course, as soon as the tax increase was passed, Governor Granholm and the state Democrats passed a new budget that raised spending by $760 million dollars. And the state GOP has reckoned that the Granholm tax increases has taken more than $602 million dollars from the pockets of Michigan families just since October of last year.
It is a typical Democrat Party mess of overspending, high, punitive taxes, lost business and a big hurt put on the average citizen.
So, what is the recourse that the people of Michigan have to address these wasteful politicians? The recall. Michigan has a recall law whereby citizens can gather 8,000 signatures to recall any politician under the Governor that they have decided no longer serves them. And a recall effort has been launched against Democrat Speaker of the Michigan House, Andy Dillon.
So, as these citizen activists who are sick of being bled to death by the uncaring masters in the state capitol of Lansing fanned out into Redford Township to ask the folks to sign their recall petition, they were met with harassment from state workers and union members imported for the purpose. The recall effort is all perfectly legal and serves as a fine example of the people acting in the democratic way to try and change the bad habits of their representatives in government, but the unions and the Democrats headed by Speaker Dillon are wholly against this expression of freedom and liberty.
What could be more democratic, more quintessentially American than a recall effort?
Apparently the Democratic Party and Speaker Andy Dillon are not so interested in the democratic process.

Dillon has begun an illegal practice sending state workers and related supporters in unions all across the country to gang up on these citizen petition carriers and try to block people from being able to get to the petitions to sign them. These "petition blockers" often outnumber the petition carriers four, sometimes seven to one.
These petition blockers scream at citizen petition signers, calling them names, and hover menacingly over them making them feel threatened and uncomfortable. They also are assigned to follow the petition carriers to their homes and harass them there.
Remember, these petition blockers are paid state workers. One wonders why the people of Michigan are paying their taxes to have state workers loll about these citizen petition carriers on the state's payroll? Don't these state workers have jobs they are supposed to be doing for the state? After all, state workers are not paid to act as thugs for the Speaker of the House… or any other politician for that matter.
Speaker Dillon's office was queried by a Michigan TV station why state workers were acting as political operatives on the job. Greg Bird, Speaker Dillon's Press Secretary told WDIV that any state worker that was acting as petition blockers "was using vacation time." But when the TV station asked for records to prove the claim, the Speaker's office never supplied the proof.
And when the TV reporters asked why it was fair to have four to seven state workers deployed to harass a single citizen petition carrier, Dillon's Press Secretary said that "they were exercising their Constitutional right to inform the voters."
Even more ridiculously, Dillon's shill complained that the thuggish state workers were themselves "feeling harassed" because the citizen activists trying to push the recall petition efforts had hired people to photograph them as they tried to harass the petition signers. This is like the bully complaining that his hand is bruised because the nerd he was beating up kept slamming his face into the bully's knuckles!
And there is another aspect of this that just screams out unfair practice. According to the state's laws, petitions have to be created by people who live in the district of the state representative that they are trying to recall. This residency requirement forces petitioners to live in the district.
Yet, Speaker Dillon is under no ruling that prevents him from importing union members from any place in the country to surround the citizen petition carriers and harass them. His thugs don't even have to live in Michigan, much less the district in question.
So, while the citizens that want to recall a politician are under all sorts of requirements, the thugs that harass them are free from all rules and regulations.
This whole story is sad proof that Democrats will do anything to destroy the democratic process, deny citizens their say in government, waste taxpayer's money and use union thugs as an army to carry it all out. I hope we see this effort succeed and I wish I'd heard of it sooner than today!
____________
Warner Todd Huston is a Chicago based freelance writer, has been writing opinion editorials and social criticism since early 2001 and is featured on many websites such as newsbusters.org, townhall.com, New Media Journal, Men's News Daily and the New Media Alliance among many, many others. Additionally, he has been a frequent guest on talk-radio programs to discuss his opinion editorials and current events. He has also written for several history magazines and appears in the new book "Americans on Politics, Policy and Pop Culture" which can be purchased on amazon.com. He is also the owner and operator of publiusforum.com. Feel free to contact him with any comments or questions : EMAIL Warner Todd Huston
Comments
comments
Social Networking
Help the Soldiers!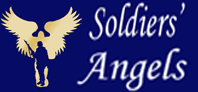 American Genius
Our Founding Ideas
---
"Governments are instituted among men,deriving their just powers from the consent of the governed." Declaration of Independence July 4, 1776
---
Subscribe in a reader




Tweets by @warnerthuston

Recently Written
What THEY Say:
Foreign News In English
Click HERE for information
on my fedora collection.Antique Stetsons, hat history...

Contact Us
Email Publius' Forum
Archives