May 31, 2008 | Filed Under 00Publius Contributor, Democrats/Leftists, Elections, Media Bias, News, Society/Culture, Warner Todd Huston | 1 Comment
-By Warner Todd Huston
Take a gander at this one…
Reuters gives us another Obama photo in a seeming Christ-like pose, halo surrounding him.
They just can't resist it, can they?
Original caption:
U.S. Democratic presidential candidate Barack Obama waits to speak in Aberdeen, South Dakota May 31, 2008. Obama said on Saturday he quit his Chicago church in the aftermath of inflammatory sermons that could become a lightning rod in the November election.
REUTERS/Rick Wilking
No, they aren't in the tank, eh?
May 31, 2008 | Filed Under 00Publius Contributor, Democrats/Leftists, Education, Islam, Islamofascism, Media Bias, News, Religion, Security/Safety, Society/Culture, Warner Todd Huston | 2 Comments
-By Warner Todd Huston
Only in the west can one see a school that hosts a day when school children are encouraged to dress like, act like, and "learn about" those trying to kill them and all in a day that the country is in the midst of war. And only in the west would the media help celebrate such an outrageous example of support for what, in truth, are our enemies.
On May 9, the kids of the Amherst Middle School in Amherst, New Hampshire, were forced to parade about their school dressed as "Saudi Arabians" so that they could "learn from people around the world" in a happy day of multiculturalism. But, what they ended up being taught was the wholly sanitized version of how wonderful Saudi society is instead of the truth.
Sadly, the Milford (NH) Cabinet, a small newspaper group in the Granite State, is full of uncritical praise and wonder at the multicultural extravaganza forced upon these children unawares. Worse, they didn't do any reporting on how this day of appeasement came to be held.
For one night, on May 9, the quaint colonial town of Amherst, New Hampshire, was transformed into a Saudi Arabian Bedouin tent community, with the help of 80 seventh-graders at the Amherst Middle School. The weather cooperated, providing 85 degree temperatures to give an authentic Saudi feel to the evening.
And what was this exercise in sympathy for our enemies supposed to do for the community?
The "open tent" was created to encourage participants to reach out and learn from people around the world, and to promote curiosity and cultural understanding.
One wonders if Amherst Middle School dressed up their kids like Imperial Japanese soldiers and had them learn about Shintoism during WWII? Somehow, I'd bet not.
May 31, 2008 | Filed Under 00Publius Contributor, Congress, Constitution, Democrats/Leftists, Media Bias, News, Security/Safety, Society/Culture, Warner Todd Huston | Comments Off on Sad Stories Do Not Justify Federal Legislation
-By Warner Todd Huston
The horrible accident that befell Kaitlyn Lasitter, well it rips your heart out. A bubbly, well-liked Kentucky teen girl just at the beginning her life suffers a grievous, life-changing injury in an accident at an amusement park, Six Flags Kentucky Kingdom. In January of 2008, some cables fell loose from the Superman Tower of Power ride and this malfunction ended up costing the girl both her feet when they were severed as the ride continued despite the girl's screams of horror.
It is a sad story and Kaitlyn certainly deserves to have her day in court to force the amusement park to explain itself to all involved. If the park violated safety rules, then the park should pay. But, whatever the legal ramifications, the story just makes you cry out at the injustice of this fate.
Yes, it's a sad, sad story. But heartrending stories do not call for Federal government intervention no matter how outrageous or gut wrenching they are.
Sadly, regardless of the proper role of the Federal government, we have here yet another grandstanding Congressman trying to feed off this poor girl's horror so that he can get his name in the paper and garner some undeserved attention for "doing something" for this victim of circumstance. Congressman Edward J. Markey (D-MA) has chased this ambulance from Massachusetts all the way to Kentucky and back again to Washington D.C. to propose unnecessary legislation to "fix" something that isn't broken — at least as far as the Federal government is concerned. Naturally, Last month he introduced more unnecessary legislation.
Read more
May 31, 2008 | Filed Under 00Publius Contributor, Business, Democrats/Leftists, Economy/Finances, Education, News, Society/Culture, Warner Todd Huston | Comments Off on It's Official, Union Rejects Money for Kids
-By Warner Todd Huston
A while back we mentioned that the State of Washington was about to refuse a grant of $13.2 million grant being offered to the kids of the state to help them learn math and science. Well now it's official, Washington State has refused this generous donation.
The National Math and Science Initiative (NMSI) was started by Bill Gates, Michael Dell and other technology titans concerned about the declining performance of American students in math and science. The public-private partnership funds efforts to increase the number of students taking advanced placement courses in those subjects. But thanks to the Washington Education Association, a teachers union, the initiative's recent efforts in Washington state have been torpedoed.
This seems crazy, doesn't it? Why would the state do this?
One word: unions
Earlier this month NMSI announced that a $13.2 million grant slated for Washington state was being scrapped. Why? The contract ran afoul of the union's collective bargaining agreement. NMSI wanted to compensate teachers directly and include extra pay based on how well students performed on AP exams. But under the teacher contracts, the union is the exclusive agent for negotiating teacher pay and union officials refused to compromise. They were willing to turn away free money for their teacher members rather than abide this kind of merit pay.

State Representative Bill Fromhold, who was helping to administer the grant, told the Seattle Times, "We worked hard to try to find middle ground." But in the end, he said, "we got caught in the middle of the grant requirements and collective bargaining laws in the state of Washington that have to be followed."
Yeah, they "worked hard." Riiight.
So, once again, proving that they could not care less about the kids, a teachers unions actually stands in the way of helping kids learn.
Aren't you glad we have unions?
May 31, 2008 | Filed Under 00Publius Contributor, Congress, Democrats/Leftists, Education, GOP, Israel Teitelbaum, Media Bias, News, Society/Culture | Comments Off on National Candidates Champion Universal School Choice
-By Israel Teitelbaum
Dick Zimmer, candidate for U.S. Senate from New Jersey, and candidates for U.S. Congress Dale M. Glading (NJ-1), Martin Marks (NJ-7) and Roland Straten (NJ-8) have committed to support the Civil Rights Act for Equal Educational Opportunity (CRA for EEO). This proposed legislation would require the states to provide equitable educational funding for children in public and non-public schools, while respecting the liberty of schools in hiring and provision of services.
Israel Teitelbaum, of Parents for Free Choice in Education (PFCE), joined today with Larry Cirignano of CatholicVote.org, and candidates Martin Marks and Dale Glading in Washington, DC to introduce this proposed legislation to congressional staffers and fellow activists at the Wednesday Meeting of Americans for Tax Reform, as well as the halls of Congress.
The CRA for EEO is based on the writings of economist Milton Friedman in his 1955 article The Role of Government in Education, his 1962 book Capitalism and Freedom, his 1980 book Free to Choose and his 2005 article School Vouchers Turn 50, But the Fight Is Just Beginning. Although it's been proven time and again that competition improves quality and efficiency, this is the first time in the 53 years since Friedman first proposed school choice that his plan is being introduced as national legislation.
Read more
May 30, 2008 | Filed Under 00Publius Contributor, Democrats/Leftists, Elections, Media Bias, News, President, Society/Culture, Warner Todd Huston | 2 Comments
-By Warner Todd Huston
I know some conservative Republicans who almost wouldn't mind if Barack Obama does win the White House in November. Their theory is that once we as a nation elect a black man to the White House, that election will forever eliminate the claim that Americans are racist because we won't elect a black man to that office. On its face, it seems a logical theory. In practice, however, it will not work. Not with this black man, not with Barack Obama. If Obama becomes president of the United States, his disastrous time in office will set race relations back 50 years.
First of all — and there is just no other way to say this — the man is a liar. He claims to want to solve our partisan strife, doesn't he? He claims he wants to work with Congress instead of against the other party. He is supposedly the man of "change" and "hope." If you do a web search for "Obama reach across the aisle" you'll get thousands upon thousands of hits. The general perception that Obama has succeeded in fostering is that he does, indeed, want to "reach across the aisle."
Unfortunately for all of us, it is all a giant lie.
As a legislator, Barack Obama has absolutely no history of working with anyone "across the aisle." There are instances when he has occasionally made statements that have seemed to auger support for an idea that is supported by the Republicans, but when ever it has come down to actual votes, his is always a straight up, far left, liberal vote. He has never worked with anyone on the other side of the aisle on anything. And there is no reason to suspect he'll suddenly start such a practice upon stepping into the White House, either.
Worse, we have seen the sort of people he's surrounded himself with and none of them are folks on the other side of the aisle. He is close friends with racists (Rev. Wright, Louis Farrakhan), he has the support of aging hippies who were domestic terrorists in their youth (William Ayres, Bernadine Dohrn), he has even invited a young fellow who was mentioned as a communist while at Harvard to be his official campaign blogger (Sam Graham-Felsen). Then we get to his wife who is famous for having said that she was never "proud of America" until her hubby ran for president. She has also said things to disparage capitalism and called the country "mean." But does Obama have any close associates and supporters who are Republicans, even moderate ones? No. Not a single one. And further more, he never has.
Then we add this little fact: Obama has rarely stood up to be counted on much of anything in his whole political career. He has never been a major activist for any cause. He has never led a movement or pushed an organized, identifiable agenda. He has no past of true leadership. His past is almost a blank slate.
So, what sort of president will he make? And why do I say he will set race relations back 50 years?
May 30, 2008 | Filed Under 00Publius Contributor, Democrats/Leftists, Entertainment, Media Bias, News, Society/Culture, Warner Todd Huston | 1 Comment
-By Warner Todd Huston
Let's take a little time off of more serious matters for some juicy gossip. Over at gawker.com there is a somewhat humorous little tale of an MSNBC photo shoot that saw TV yaker Chris Matthews of "thrill going up my leg" fame storming out after being told he might be required to share the camera frame with blog maven and born again lefty arianna Huffington. Apparently Chris is still mad at her for supposedly having hired a private investigator to stalk Tim Russert after an unflattering 1994 article written by Russert's wife, Maureen Orth.
Matthews is reported as having said, "I will not be in the same f_ _ _ing picture as Arianna Huffington!! Not a chance of that!"
Apparently, Tucker Carlson was also in the shoot and the witness made the following comments about what was said:
"I want you to know that she hired a Private Investigator to spy on one of my colleagues; someone in the media." Tucker walks in at that point and I'm literally writing down what he just said on a paper towel so I'd remember that quote. Oh yeah, so Tucker walks in and says, "Yup, he's right, she did hire someone and nobody really talks about it, but I really like her so it doesn't bother me."
Well, it's all rather interesting and certainly based on the claims of only one witness as reported by gawker.com. But, I agree with gawker that it all has a ring of authenticity to it. And the original posting of this little tale had at least one photo that made it seem as if the writer really was at the photo shoot.
But, what makes this story even more interesting to me is that the original blogger pulled down his posting of the photo shoot incident. It looks like John LaCroix pulled his post after gawker got hold of it and in place of the original post left this message:
May 30, 2008 | Filed Under 00Publius Contributor, Business, Democrats/Leftists, Economy/Finances, Education, News, Unions, Warner Todd Huston | Comments Off on When a Union Tries to Go Beyond its Role
-By Warner Todd Huston
We have talked numerous times about the current internal fight of the SEIU here on the blog. It is a titanic fight between old style, rank-and-file interests, and a sort of new-fangled, top heavy style of leadership more interested in national issues and less in the average member. It has left many members wondering what their union is for if not to actually service the members themselves?
A recent editorial by Nelson Lichtenstein in the L.A. Times has done a fair job to give a few hints at exactly what SEIU President Andy Stern has in store for the future of his union as well as the future of the labor movement itself.
The article, titled "The battle for labor's future" and subtitled "The SEIU's Andy Stern has an ambitious plan. Not everyone is on board," is a sort of over view on what is going on with the SEIU. It contains some interesting observations that has ominous portent. He has announced plans to "raise wages and working conditions for everyone," meaning not just his own concerns with the SEIU, but to meddle in the entire workforce the country wide.
May 30, 2008 | Filed Under 00Publius Contributor, Constitution, Democrats/Leftists, Education, Media Bias, News, Security/Safety, Society/Culture, The Law, Thomas Brewton | Comments Off on Unwritten Constitution Under Assault
-By Thomas E. Brewton
In the United States and Great Britain, immigration abetted by multiculturalism is corrupting society's unwritten constitution, which is the positive embodiment of the spirit that animates a society and gives it a driving force of unity in belief and national aims.
No society can survive without a consensus about right and wrong, about what constitutes moral conduct. That consensus is the unwritten constitution of society, the content that gives meaning to a written constitution, the meat on the bones of the structure of government.
Without that consensus there can be only a disparate group of people with little or no attachment to their new homes. That is what we see increasingly, here and in Great Britain, under the impact of a tsunami of immigration from alien cultures and religions.
Combining this huge flood of immigration with a liberal-progressive ethos of rootless multiculturalism sets the stage for disintegration of American and British societies more effectively than terrorist attacks by Islamic jihadists. No longer is education viewed as a melting pot to teach our history and the principles of our government.
Read more
May 29, 2008 | Filed Under 00Publius Contributor, Democrats/Leftists, Elections, News, Society/Culture, Warner Todd Huston | 1 Comment
-By Warner Todd Huston
Here is some interesting as well as character confirming info about one of Barack Obama's former runs for office. Apparently, Obama actively sought and received the stamp of approval of a Marxist third party that operated briefly in Chicago between 1992 and 1998. The group was called the "New Party" and was started in 1992 by Daniel Cantor (a former staffer for Jesse Jackson's 1988 presidential campaign) and Joel Rogers (a sociology and law professor at the University of Wisconsin-Madison).
May 29, 2008 | Filed Under 00Publius Contributor, Congress, Democrats/Leftists, Media Bias, Military, News, Society/Culture, Warner Todd Huston | 1 Comment
-By Warner Todd Huston
Usually we like to stay high-minded here on Publius' Forum. We don't usually resort to out-right name calling but here is a case where we just can't help it. Once again Represent Fortney Hillman "Pete" Stark (D – CA) is a stupid little man whose knee-jerk reactions are based on no knowledge whatsoever. There really is no other way around it Petey boy is just plain stupid.
Why do I say that? Well, it isn't just my assessment because he proved it for us a few weeks ago.
You see, on the 16th, Petey was on the floor of the House of Representatives as they were debating and voting on the war supplemental spending bill. As he was staring off into space, probably drooling a bit, good ol' Petey noticed some "Army officers" sitting in the gallery observing the deliberations.
Well, this made Petey mad. He thought that these officers were just lollygagging about Congress when there was a war being fought out there. Petey, you see, imagined that these "flag rank Army officers" were shirking their duty. So, he sprinted back to his office to have one of his mindless little aides write a complaint letter to the Secretary of Defense.
May 16, 2008

The Honorable Robert Gates
Secretary of Defense
1000 Defense Pentagon
Washington, DC 20301

Dear Secretary Gates:

Yesterday, while voting on the war supplemental spending bill in the House of Representatives, I couldn't help but notice a contingent of approximately 20 flag rank Army officers sitting in the House Gallery watching the debate and vote for a couple of hours. I was looking from below so I thought they were Army, but there could have been other branches present.

It's possible they were on leave time or vacation. If so, I obviously have no concern. However, if they were doing this on military time, I want an explanation of why they were there.

At a time when our nation is at war, our troops are over-extended, and the Administration is literally asking for emergency military spending, what good to the "war on terror" is having US Generals and other top ranked officers – who were likely accompanied by staff and escorted by their chauffeurs – spending hours sitting in the gallery of the House of Representatives?

Please provide for me the name, rank, branch, and duties of each of these officers, as well as the number of additional staff and drivers that were used to facilitate their attendance yesterday. I would like this information by Monday, May 19th.

If they were here on official duty, this was an abhorrent misallocation of our military resources at a time of war.

Sincerely,

Pete Stark

CC: The Honorable Ike Skelton, Chairman, Committee on Armed Services

CC: The Honorable Jack Murtha, Chairman, Committee on Appropriations, Subcommittee on Defense
Well, there's some high dudgeon, to be sure.
So, what was the explanation of this "abhorrent misallocation of our military resources at a time of war"? Why were these "20 flag rank Army officers" just sitting about Congress when they should have been fighting a war?
First of all, a "flag rank Army officer" is usually a term used for Navy officers, not Army officers. Second of all, the soldiers Petey saw in Congress were not high ranked generals. Third of all they weren't out on a lark, they were there as part of their class work at the Army War College in Carlisle, PA.
Even more ridiculous for this stupid man, all of those officers are combat veterans, so they had not shirked any combat, and their tour of Congress was arranged for far ahead of time.
May 29, 2008 | Filed Under 00Publius Contributor, Democrats/Leftists, Media Bias, Military, News, Patriotism, President, Security/Safety, Society/Culture, Warner Todd Huston | Comments Off on Garrison Keillor Mocks Patriotism
-By Warner Todd Huston
I guess out on Lake Blowbegone, patriotism isn't kosher? Keillor just seems, nose in the air, to find all that lowborn patriotism so woefully gauche. At least, one might get that impression by reading the attack penned by Garrison Keillor against the patriotism evinced by the folks who don their red, white and blue, along with their leather jackets and hop on their Hogs to join the long line of motorcycle riders at "Rolling Thunder" on Memorial Day in Washington D.C. This year, Keillor was so put off by the patriotic bikers that he was driven to his keyboard to regale us all with his bad metaphors and surly disposition.
With "The roar of hollow patriotism," Keillor found that he just couldn't stomach the loud patriotism expressed by the Harley riders in D.C. He also seemed to say that if you are a "fat man with a ponytail" you shouldn't be allowed to express that patriotism in a manner you so wish to express it.
Three-hundred thousand bikers spent Memorial Day weekend roaring around Washington in tribute to our war dead, and I stood on Constitution Avenue Sunday afternoon watching a river of them go by, waiting for a gap in the procession so I could cross over to the Mall and look at pictures.
A "river" of motorcycles? Seems a rather inapt metaphor, doesn't it? Maybe "stampede" or "herd," might make more sense, but when I think "river" I think a serene scene of nature as opposed to the cacophony of motorbikes.
But, bad metaphors abound. They get more vicious, too.
A patriotic bike rally is sort of like a patriotic toilet-papering or patriotic graffiti; the patriotism somehow gets lost in the sheer irritation of the thing. Somehow a person associates Memorial Day with long moments of silence when you summon up mental images of men huddled together on LSTs and pilots revving up B-24s and infantrymen crouched behind piles of rubble steeling themselves for the next push.
I find myself mouth agape at the hate expressed by Keillor against these patriotic folks. Is this vitriol warranted?
I also paused after that paragraph searching my mind for a mean way to describe a liberal's patriotic rally of some sort. But, after wracking my little head for 10 minutes, I realized that it is impossible to describe something that has never happened. At least Keillor had seen a biker's rally so that he could lampoon them! I'd have to make up what a liberal's rally might look like from pure imagination. And I just cannot justify the waste of time.
May 29, 2008 | Filed Under 00Publius Contributor, Democrats/Leftists, Family, Media Bias, News, Race, Selwyn Duke, Society/Culture | Comments Off on The Crime of Being White
By Selwyn Duke
Just recently I wrote a piece about Keith John Sampson, a college student who was charged with "racial harassment" for reading an anti-Ku Klux Klan book. Not surprisingly, the article evoked a great response, including emails from those with their own stories to tell about persecution inspired by what I will call caucaphobia. A couple of these accounts are so compelling – compared to one even Sampson's problems pale – that I've decided to publish them in this piece (both readers allowed me to use their names; their correspondence has been edited for punctuation, grammar and style). These are the stories the mainstream media won't tell, straight from the front lines of the culture war. They give voice to a persecution whose name most dare not utter.
First we have Mr. David Gonzalez of Illinois. He wrote:
Read more
May 28, 2008 | Filed Under 00Publius Contributor, Flight 93, Media Bias, News, Society/Culture, Warner Todd Huston | Comments Off on Flight 93 Update…
Plan your trip to the Flight 93 crash site for the weekend of August 2nd!
Are you thinking of visiting the Flight 93 crash site? If you plan your visit for the weekend of August 2nd, you can help stop the gigantic terrorist memorial mosque that will soon start rising from the ground there.
August 2nd is the next scheduled public meeting of the Memorial Project, where anyone can sign up to speak during the public comment period. Tom Burnett Sr. (whose son Tom Jr. broke into the cockpit of the hijacked airplane) announced last Friday that he and Alec Rawls will be traveling to Somerset for the August meeting. They will be rallying outdoors, speaking at the public meeting, and visiting the crash site.
Mr. Burnett is asking other concerned parties who can make it to please come. The crash site is a beautiful and meaningful place to visit in any case, and here is a chance to make your visit even more meaningful. It is an opportunity to in some small way follow the lead of the heroes of Flight 93 by helping to stop the re-hijacking of Flight 93.
May 28, 2008 | Filed Under 00Publius Contributor, Business, Democrats/Leftists, Economy/Finances, News, Society/Culture, Unions, Warner Todd Huston | Comments Off on Union Perpetrates Hostile Take Over of Another Union
-By Warner Todd Huston
Puerto Rico's teachers union seems to have been aced out of their position as the union organizing the teachers of that Island nation by a hostile takeover. It seems that the Service Employees International Union (SEIU) cozied up to the embattled Puerto Rican Governor and was able to convince him to simply hand over all the teachers on the Island to the SEIU — quite regardless of the fact that they already belonged to the existing teachers union, the Federacion de Maestros de Puerto Rico (FMPR).
This reminds me of 1920's Chicago as various Mob bosses battled for control of the Windy City. Seriously, who isn't shocked by the fact that one union (the SEIU) can just roll in the back door of government and steal the members of another union (the FMPR) by arm-twisting a pliant politician? The only thing we lack here is the tommy guns in the streets!
For their part the FMPR is trying to fight this hostile take over of their union by organizing a coalition to oppose this presumptuous attack by the SEIU on their position as the union of Puerto Rico's teachers.
The FMPR has been trying to work out a new contract for three years with the government of Puerto Rico and it appears that the government is using the SEIU to break the FMPR. And, here we have the SEIU stepping in to assist the government to break the union.
According to the New York Daily News, the Governor told Rivera (Dennis Rivera of the SEIU) that the teachers' union is "yours to take." Previously El Diaro-La Prensa reported that Rivera had discussed the teachers union with Acevedo in addition to possible SEIU monetary support for the Governor, who has recently been indicted on corruption charges.

The Puerto Rican government declared the teachers' strike illegal, based on the vote alone — the actual strike was not called until late February 2008 — and moved to decertify FMPR. Almost simultaneously, SEIU announced that the Island's union of school principals and supervisors was affiliating with SEIU — and would attempt to take over the teachers' union.
This shows the rather unethical lengths that the SEIU will go to gather power unto itself. The SEIU is willing to trample on fellow unionists, make sweetheart deals with governments in closed door, back rooms, and steal members from other unions.
With this hostile take over of the Pureto Rican teachers union, it seems as if Andy Stern, president of the SEIU, has seen "The Untouchables" far too many times.
May 28, 2008 | Filed Under 00Publius Contributor, Budget, Business, Democrats/Leftists, Energy, News, Science, Society/Culture, Warner Todd Huston | Comments Off on Wanna 'Save the Earth,' Illinois? Well PAY UP!
-By Warner Todd Huston
The Senate's most influential global warming bill is the Lieberman-Warner global climate change bill, a bill that claims to combat so-called global warming. Well, it won't do much for global warming (in fact, nothing man can do can either cause or stop climate change) but it WILL cost each and every person in the country more money in higher energy bills, lost productivity and jobs as well as higher regulatory costs.
So, Illinois, let's say you have been bamboozled by this global warming hysteria. You say that you want Lieberman-Warner to pass so that we can "do something" about your mythical global catastrophe you are so sure is coming. Well, open up you wallets and pay up, because it's gonna cost you.
Let's start with your energy costs. By 2025 the Lieberman-Warner bill will add $263 dollars a year top your electric costs. Natural gas prices will be artificially forced up $178 and gasoline an additional $324 dollars a year. Now this will be ON TOP of all the other price increases that will be naturally added to the costs of these products. (The costs are based on current prices)
Worse will be the loss of jobs. By 2030 over 100,000 jobs will be lost to the state of Illinois because of Lieberman-Warner. Personal income will fall statewide by over 5 MILLION dollars.
And this is just Illinois. There are similar numbers of the loss in every state n the Union. Some states take an even bigger hit than Illinois.
So, if you want to "save the earth," expect to be living in grass huts because the so-called cure will send us all back to the dark ages.
May 28, 2008 | Filed Under 00Publius Contributor, Democrats/Leftists, Economy/Finances, Media Bias, News, Society/Culture, Unions, Warner Todd Huston | Comments Off on Union Financial Disclosure Info Project
-By Warner Todd Huston
We've mentioned the new financial disclosure requirements that the U.S. Dept. of Labor is implementing and now we'd like to pass on to one and all a new information site that just debuted to help explain and track the progress of the new requirements.
It's called Union Financial Disclosure and can be reached at http://www.unionfinancialdisclosure.info/new_regulations.htm.
There you'll get some info on the new requirements and links to Dept. of Labor sites and the like.
The OLMS has instituted the public comments phase, so go on over to this new site, learn a little about the new requirements, and be sure and add your comments to the government website.
May 28, 2008 | Filed Under 00Publius Contributor, Congress, Constitution, Democrats/Leftists, Media Bias, News, President, Race, Religion, Science, Security/Safety, Society/Culture, Warner Todd Huston | Comments Off on A Nation in Crisis
-By Frank Salvato
People, the news media and pundits like to throw around the word "crisis." The mainstream media and their ilk tell us that we are currently experiencing a crisis in the sub-prime mortgage market, an economic crisis, a crisis with the environment, a crisis in race relations and with oil prices. There is a crisis with the polar bears, the environmentalists tell us, as they taut their questionable consensus on the global warming crisis, this even as 31,000 scientists rebuke their "consensus." Educators tell us there is a crisis in public education. We even have a steroid crisis in the sports industry. I won't be opining about any of these "crisis" today.
We in the United States are experiencing a crisis of epidemic proportions. It is a crisis that threatens to end the great experiment in democracy that is our country. It is a crisis that involves apathy and arrogance, ignorance and a lack of fundamental prioritization. It is a crisis that centers on the loathsome practice of self-aggrandizement at the expense of others and that feeds on the "I've got mine, to hell with you" attitude possessed by the self-absorbed so prevalent in today's American society.
We the People have a crisis of purpose.
May 27, 2008 | Filed Under 00Publius Contributor, Democrats/Leftists, Media Bias, Military, News, Security/Safety, Society/Culture, Warner Todd Huston | Comments Off on Memorial Day… A Great Time For Stories About How Bad Our Troops Are
-By Warner Todd Huston
On the weekend when America finds her citizens taking just a little time out of their cluttered and busy lives to pause and memorialize the sacrifice of those who have served and protected us all, the media always sees fit to make their observance of Memorial Day the issuance of stories about how bad our solders are, how bad they have it, or how bad they deserve to be treated. This year is no different, at least for the New York Times News Service, as we find a story about how a soldier was caught stealing money from a stash of U.S. cash found in one of Saddam Hussein's captured palaces and how this theft ruined the soldier's life.
This report has it all as far as the news media are concerned. It has a soldier that turned bad. It has the presumed injustice of the military and the war. It also has the excuse making where that soldier turned thief was somehow driven to his thievery because he came from a poor Kentucky town. It also has the "benefit" of being a tale used to denigrate our military on Memorial Day. In the warped estimation of the MSM it has every aspect of how bad it is for our military all rolled up in one. Yes, this is the perfect story as far as the MSM are concerned.
The whole admittedly messy and sad story revolves around the bad choices made by Pvt. Earl Coffey who served in Baghdad in April of 2003. The Army sniper was one of the first men to enter one of the many palaces owned by the Hussein family, in this case the palace of son Uday. There Coffey and a fellow soldier found a safe with a large amount of U.S. dollars in it, from which according to Coffey they took some $500,000.
May 27, 2008 | Filed Under 00Publius Contributor, Democrats/Leftists, Elections, Entertainment, Media Bias, News, Society/Culture, Warner Todd Huston | Comments Off on Actress Dern: 'Loved' Making Katherine Harris Look 'Clueless' in HBO Film
-By Warner Todd Huston
It's not often that a denizen of Hollywood is so crass as to admit that they enjoyed using their film work as a bludgeon with which to beat up a living person, but Reuters is reporting that the folks that made the upcoming HBO film "Recount" — and actress Laura Dern in particular — really relished making at least one person look like an idiot. Apparently Dern really enjoyed skewering Katherine Harris, the former Florida Secretary of State responsible for certifying the 2000 general election results.
Reuters helpfully informs us that actress Dern is a "self-described liberal" who "loved portraying (Harris) in the new HBO movie." And, why was it so fun for our "self-described liberal" to portray Representative, then Florida Sec. of State Harris? Because they made her look "clueless about the workings of her office," of course.
So, how is Harris depicted?
May 27, 2008 | Filed Under 00Publius Contributor, Business, Democrats/Leftists, Economy/Finances, News, Society/Culture, Unions, Warner Todd Huston | Comments Off on Court Denies Union Ability to Jack Up Forced Dues Payments
-By Warner Todd Huston
National Right to Work fills us in on the good news that the 9th Circuit Court handed unions a blow this month making it harder on the unions for hiding expenses that end up charged to forced-dues-payers.
Upholding the National Labor Relations Board's January 2006 decision against Studio Transportation Drivers Local 399 of the Teamsters, the appeals court found that the union, which used the arbitration awards for nonrepresentational purposes such as political and charitable contributions, should exclude the money from its calculation of agency fees rather than use it to reduce its reported nonrepresentational expenses.

By spending the arbitration award money on nonrepresentational rather than representational expenditures, the union in effect increased the agency fees owed by the objecting nonmember for representational expenses, Judge Harry Pregerson wrote for the appeals court.
NRTW informs us that this is an important ruling because is stops unions from shifting expenses that end up overcharging nonmembers who are forced to pay dues as a condition of employment.
It is now even more clearly illegal for union officials to funnel revenue from sources other than union dues to pay for "non-chargeable" items – like politics, lobbying and members-only activities. Using this scheme, union officials try to get away with charging a higher percentage of the remaining activities to forced-dues-payers.
So, mark this one as a win for the good guys.
May 26, 2008 | Filed Under 00Publius Contributor, Military, News, Patriotism, Society/Culture, Warner Todd Huston | Comments Off on Four for Posterity
-By Warner Todd Huston
This weekend, there are millions of Americans ready to celebrate the adventures of Indiana Jones. There are those talking of American Idol winner David Cook. Many are excited about racecar driver Danica Patrick's upcoming attempt to take the Indianapolis 500. These names come easily off the tongues of our fellow citizens. But there are four names that no one seems to know and more is the shame for it. For this we can thank a media that refuses to serve the people, but we can also worry if it is a failing in where we've come as a society.
In any case, these four names belong to some true Americans whom we all owe a great debt, one that can never be repaid except by remembering their efforts. The four names of which I speak are those of the most recent Medal of Honor winners who sacrificed their last breath for all of us.
So, with this season's Memorial Day message, I'd like to take a few moments to remember these four men who gave their all in service to their country.
Corporal Jason L. Dunham, USMC received the MOH for his heroic actions of April 14th, 2004 in Karabilah, Iraq. There he covered an insurgent's grenade with his own body to save the lives of his fellow Marines.
Master-at-Arms Second Class Michael A. Monsoor, USN also shielded his fellow soldiers from a grenade blast using his own body in September of 2006. His selfless action saved the lives of the rest of his squad.
Army Sergeant First Class Paul R. Smith dispatched as many as 50 enemy soldiers by manning a .50 caliber machine gun mounted in an exposed position in order to beat back an overwhelming enemy attack. Sgt. Smith lost his life in the attack.
Lt. Michael P. Murphy, USN also lost his life in an attempt to call in air support to get his fellow troops extricated from an untenable position. To do so, Lt. Murphy had to place himself in an exposed position and under enemy fire so that the radio would find reception. His actions saved the lives of the rest of his team.
In a nation that is seemingly losing its sense of self, its feeling that heroes walk among us, we take just a few minutes this weekend to remember those who have served us. To every member of our armed forces, alive and passed, in combat or support, we thank you for your service. No matter what your job was, we thank you for your service.
But, to those who gave their last best efforts we bow our heads to remember their sacrifice of life and limb. We thank them all for suffering for us.
Happy Memorial Day and God bless our armed forces.
May 26, 2008 | Filed Under 00Publius Contributor, Democrats/Leftists, Islam, Islamofascism, Media Bias, Military, News, Society/Culture, Warner Todd Huston | 2 Comments
-By Warner Todd Huston
It's a happy Memorial Day from the Associated Press as they inform that nation that a few Marines involved themselves in a "shooting spree" in Afghanistan. Yes, the AP makes it seem as if our Marines began "firing indiscriminately at vehicles and civilians" during a March 4th altercation near Nangarhar province. But, a closer read finds a far murkier story and one that seems to say that our Marines didn't go wild but that they thought they were under attack. Whether the Marines were right or wrong about being attacked is the real question at the end of the day. But whatever the case, right at the outset the AP presented the incident as if the Marines were in the wrong.
Even the headline casts the Marines actions in the negative: "Afghans appalled Marines not charged in killings." No benefit of the doubt there. In fact, the whole first half of the story explores the charges against the Marines before a single word in their defense appears.
Afghan officials expressed outrage Saturday at the decision by the U.S. military not to charge U.S. Marines involved in a shooting spree that left 19 Afghan civilians dead in 2007.

…Afghan witnesses and a report by Afghanistan's Independent Human Rights Commission concluded that a unit of Marine special operations troops opened fire along a 10-mile (16 kilometer) stretch of road, killing up to 19 civilians and wounding 50 other people.
However, we come to discover that the Marines determined that the soldiers "acted appropriately and in accordance with the rules of engagement and tactics, techniques and procedures in place at the time in response to a complex attack." And that the incident occurred after their convoy was hit by a suicide bomber. And we also find out that this ruling came after a three-week tribunal investigating the charges was held.
May 26, 2008 | Filed Under 00Publius Contributor, Business, Crime, Democrats/Leftists, Economy/Finances, News, Society/Culture, Warner Todd Huston | Comments Off on Union Allows 'Stalker' to Represent Them
-By Warner Todd Huston
Amazingly, the International Union of Security, Police and Fire Professionals doesn't see a problem with allowing a man accused of stalking his girlfriend and has compared employers to terrorists to act as an official organizer in Nevada at the MGM Mirage. It does not speak well of the union to work with such a nut as Steve Maritas, but they are doing so nonetheless.
The Las Vegas Sun gives us the details of this nut's over-the-top tactics that even have prospective union members chagrined.
A campaign to organize MGM Mirage security guards has turned ugly, with the union's lead organizer comparing casino executives to terrorists and threatening to bring homeless people and prostitutes to the picket line to make things unpleasant for the company's customers.

The hardball tactics come as no surprise to anyone who knows the organizer, Steve Maritas. He was convicted in San Diego of stalking his former girlfriend, who he says tricked him into violating a court order to keep his distance. And he says he learned a lot about the union business from his father, a former president of a 30,000-member carpenters district council in New York City who was indicted on racketeering charges.
This fool even put a picture of Osama bin Laden next to a picture of Mandalay Bay President Bill Hornbuckle on his union website. The Sun has him saying "They're both terrorists." An absurdity to say the least. Even his fellow security guards were unhappy with that stupid move.
Security guards, some of whom served in the military, were outraged and told Maritas to take the pictures down and apologize, which he did.

"Maybe it was a low move," Maritas said. "But that's the way (labor) war is … I'm from the street. If I have to get down and dirty, I'll do it."
So far all his efforts have led to naught, but the very fact that the union is letting him act in their name at all is astonishing.
I guess unions don't care what sort of people thy have working for them if it ends in a union win?
May 25, 2008 | Filed Under 00Publius Contributor, Democrats/Leftists, Elections, Media Bias, News, Society/Culture, Warner Todd Huston | 1 Comment
-By Warner Todd Huston
The York Daily Record thinks it has comedy gold on its hands today with a faux "ad" that claims that Republicans are frustrated because they "long for a simpler time, say 1952, when women. blacks and gays knew their place." The supposedly humorous "ad" says that Republicans want people to die from diseases and fear the war ending because war profiteering will cease stopping Republicans from making "tons of money off the suffering of others." It makes Republicans out as warmongering, uncaring cretins that want people to be harmed all across the country. In short, just about every offensive thing you can imagine is leveled against Republicans "suffering electile dysfunction."
The faux ad is presented like a drug company ad for a drug that "blocks the receptors in the brain, those things liberals call a conscience." The fake ad also features a very, very badly produced fake radio commercial to go along with the unseemly print edition. You can hear the ad at www.mikeargento.com (Go on over to ol' Mikey's website and leave a nice, kind message about his efforts, will ya?)
Here is the text of the fake ad as published in the York Daily Record:
May 25, 2008 | Filed Under 00Publius Contributor, History, Military, News, Society/Culture, Warner Todd Huston | Comments Off on The Last American WWI Soldier at 107 Years Old
This is a great article as seen at knoxnews.com. It's a great little read for Memorial Day.
++++++
THE GREAT WARRIOR: Last U.S. WWI veteran has seen, survived much
-By Fred Brown
CHARLES TOWN, W.Va.- Frank Woodruff Buckles is stooped and bent from his 107 years, but he is not bowed. His spirit glows with the life he has lived.
First and foremost, according to the U.S. Department of Veterans Affairs, Buckles is America's last doughboy.
Of the more than 4 million who served in World War I, called the Great War, he has outlived everyone. His elder, veteran Harry R. Landis, died at 108 in February in Florida.
Buckles is from an era that has almost disappeared into the dust motes of American history.
Woodrow Wilson was president when a teenage Buckles volunteered almost 91 years ago to serve his nation. He has since seen 16 more men enter the White House.
He began making a living long before Social Security. He learned to drive when driver's licenses were not required.
Buckles is a walking historical encyclopedia, with experiences and memories spanning more than a century.
He lives today with his daughter, Susannah Flanagan, on a 330-acre West Virginia cattle farm that's been his home since 1954.
He was honored to serve his country, he says. As for living so long, he says his only thoughts are that it's been nice to see all the changes.
"Longevity has never bothered me at all," he says. "I have studied longevity for years."
Read more
May 25, 2008 | Filed Under Budget, Business, Democrats/Leftists, Economy/Finances, Education, Energy, Military, News, Security/Safety, Society/Culture | Comments Off on So You Thought It Was Just At The Gas Pump?
-By Rick Norris
During a May 7th interview on the CNN Glen Beck program, oil industry analyst Byron King suggested the possibility of $200 per barrel of oil by October of this year. Be prepared for shocks in places other than at the gas station.
As the cost of oil increases daily, our national security is affected significantly. For instance, Clayton B. Reid writes in the March 2008 issue of NewsMax that, "…for every $10.00 per barrel increase, US Air Force fuel costs rise $610 million per year."
At three gallons per mile for an Abrams tank one can only guess at the increased costs for our armored forces. Operational costs for all the services just for getting from point "A" to point "B" are set to increase at an alarming rate solely due to fuel expenditures. Costs for heating or cooling living quarters on military posts and stations in the U.S. and around the world will also rise accordingly.
Read more
May 25, 2008 | Filed Under 00Publius Contributor, Democrats/Leftists, Entertainment, History, Media Bias, News, Society/Culture, Warner Todd Huston | Comments Off on Hollywood Feud: Clint Eastwood vs Spike Lee
-By Warner Todd Huston
In this corner, Clint Eastwood, Dirty Harry himself. And in that corner, the self-appointed guardian of America's black population, Spike Lee. It's shaping up to be a battle royale, folks, with Lee rabbit punching the aging action star while Eastwood uses his smarts and experience to deliver a knock out blow.
In round one, Lee came out swinging at Director Clint Eastwood's WWII films, "Flags of Our Fathers" and "Letters from Iwo Jima," claiming that Eastwood "erased the role of black GIs from history." Lee tried on his self-righteous air of moral certitude and labeled Eastwood a racist. "Many black veterans who fought in Iwo Jima were hurt that there was no representation of them in both of those films," Lee said in an interview in Rome last year.
But not to fear for Eastwood losing the bout, as he is about to show us all that Spike Lee doesn't have what it takes to go toe to toe with a master.
Round two began as the blow fell upon Eastwood in an interview with Focus magazine. Why was Eastwood such a racist, they wondered? Eastwood, momentarily rocked on his heels, came back with a knock out blow showing the world that, aging or not, he was still faster and smarter than the bespeckled, racemongering Lee.
"Does he know anything about American history?" Eastwood told Focus when asked about Lee's criticism. "The U.S. military was segregated til the Korean War, and the blacks in World War Two were totally segregated. The only black battalion on Iwo Jima was a small munitions supply unit that came to the beach.

"The story was about the men who raised the flag and we can't make them black if they were not there. So tell him: Why don't you go back and study your history and stop mouthing off!"
Looks like Lee is on the ropes and being shown for the palooka he really is. The decision goes to Eastwood for showing us all that Spike Lee has no idea what he is talking about. Not that anyone suspected otherwise, mind you.
Dontcha just hate all this actor on actor violence?
May 25, 2008 | Filed Under 00Publius Contributor, Democrats/Leftists, Education, History, Media Bias, News, Religion, Science, Society/Culture, Thomas Brewton | Comments Off on Dehumanizing Humanity
-By Thomas E. Brewton
Darwinian evolutionary doctrine and its concomitant faith in the godless political state as the savior of mankind ironically, in practice, reduce human existence to the law of the jungle: survival of the fittest.
Darwinian natural selection has been used repeatedly since 1859 to justify strong-arm political tactics leading to dictatorial tyranny. In National Socialist Germany, for example, Jews were declared unfit to survive, and that declaration was rationalized on the basis of Darwinian "science" and its offshoot, eugenics.
As G. K. Chesterton noted: when men cease to believe in God, they don't believe in nothing; they believe in anything. In that regard, read Lawrence Auster's HOW DARWIN'S BELIEF IN NATURAL SELECTION CHANGED HIS EXPERIENCE OF LIFE.
Read more
May 24, 2008 | Filed Under 00Publius Contributor, Democrats/Leftists, Elections, Media Bias, Military, News, Security/Safety, Society/Culture, Warner Todd Huston | 2 Comments
-By Warner Todd Huston
The Hill is reporting that Rep. Paul Kanjorski (Dem., PA) told an audience at a town meeting that the Democrat Party was basically lying when they said they'd stop the war if they were elected as the majority during the 2006 midterms. One would think that such an explosive admission would be all over the news? Amazingly, this news is rather hushed.
In an August, 2007 video posted on You-Tube on May 22nd, Kanjorski is seen saying that Democrats "stretched the facts" when they said they would stop the war after winning the majority.
Transcript:
Now, I'll tell you my impression. We really in this last election — when I say "we," the Democrats — I think pushed it as far as we can to the envelope. We didn't say it, but we implied it, that if we won the congressional elections, we could stop the war.

Now, anybody who's a good student of government would know it wasn't true. But you know, the temptation to want to win back the Congress, we sort of stretched the facts.
The GOP responded with a perfectly formulated reply for a change.
"For Paul Kanjorski to admit that Democrats campaigned in '06 on a fraudulent agenda to end the war not only exposes his own calculated efforts to fool the voters of his district, but it also raises the question of whether this was a coordinated effort by the Democratic Party as a whole," said a spokesman for the National Republican Congressional Committee, Ken Spain. "Paul Kanjorski should be ashamed of himself for using our troops in harm's way as political pawns for his own partisan agenda."
For his part, Kanjorski tried to weasel his way out of having admitted that his party lied about their ability and desire to end the war by trying to make it seem like he was talking "in frustration" that the Dems had not ended the war instead of admitting they were lying about doing so.
"In an August 2007 town meeting, I shared the frustration of my constituents that the war in Iraq continued," he said. "I expressed my belief that some Democrats in 2006 overestimated the ability of a single house of Congress to end the war, particularly in the face of an intransigent President and Senate Republicans who are committed to continuing the war."
No, Rep. Kanjorski. You were not saying the Democrats "overestimated" their "ability" to end the war you were saying they were LYING about stopping the war. Nice try at spinning, but no cigar, Monica.
This goes to show that the first casualty of Democrat Party politics is the truth. And where is the rest of the media on this story? Unsurprisingly, nowhere to be seen.
Next Page »
Social Networking
Help the Soldiers!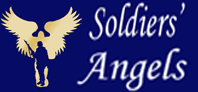 American Genius
Our Founding Ideas
---
"Governments are instituted among men,deriving their just powers from the consent of the governed." Declaration of Independence July 4, 1776
---
Recently Written
Featured Sites



What THEY Say:
Foreign News In English
Illini Alliance
Blogroll
Political Parties

Contact Us
Email Publius' Forum
Archives
Links
Other Blogs
MilBlogs
Religion

Gun Rights
Education
Radio Hosts