January 30, 2009 | Filed Under 00Publius Contributor, Barack Obama, Budget, Business, Communism, Dan Scott, Democrats/Leftists, Jobs, Liberals, Media Bias, News, President, Socialism, Society/Culture, Unions | 2 Comments
-By Dan Scott
To hear the AP story of President Obama signing the Ledbetter Fair Pay Restoration Act one would think a new page in civil rights has been turned. However, like all things liberal Democrats foist upon the public these days using their salesmanship it's the details they gloss over that are particularly problematic. The AP story was devoid of detail that would allow a reader to consider the facts.
Here are the details that should raise some red flags in every employer's mind.
"Ledbetter was a supervisor at Goodyear Tire & Rubber's plant in Gadsden, Ala., from 1979 until her retirement in 1998. For most of those years, she worked as an area manager, a position largely occupied by men. Initially, Ledbetter's salary was in line with the salaries of men performing similar work.
Over time, her pay slipped in comparison to the pay of male area managers with equal or less seniority. By the end of 1997, Ledbetter was the only woman working as an area manager and the pay discrepancy between Ledbetter and her 15 male counterparts was stark: Ledbetter was paid $3,727 per month; the lowest paid male area manager received $4,286 per month, the highest paid, $5,236.

So here is an employee of 19 years who is complaining they didn't get the same pay as everyone else who was hired after her. Now lets accept the claim for the moment that she is equally qualified and did similar work. In 1997 her pay was $3727/month versus the next highest person with $4286, a $559/month (15%) difference. We aren't told if the salaries are dependent upon sales volume or if they received merit bonuses. Nor are we told what Ms. Ledbetter's salary was in 1979. Let's say for the sake of argument Ms. Ledbetter was rewarded with annual raises of 5% a year. Based on her 1997 wage she would have received a $186.35 monthly raise, hold that thought.
If you worked through the 1980's and 90's as I have, one thing that always struck me at that time was the idea you had to leave your current employer in order to get a substantial raise otherwise you would fall behind in pay. Much was written during this period where wages were rising quite nicely for those who changed employers but wages stagnated for those who accepted the cost of living pay raise by staying with the employer. I noted many times new hires of that time period started at the "prevailing wage" offered by industry. That prevailing wage was either the same as the worker of 20 years or higher. It was not unusual for an employee to increase their salary $5k to $10k just by changing jobs.
Let us further challenge the implied assumption of this legislation of equal pay, since when is anyone's pay the same as the next person even of the same job classification? How does one determine they were "paid unfairly" when the market conditions and individual qualifications dictate that pay? Example, if I get paid $10/hr, then a year later there is high demand for that position so the next person hired is paid $12/hr. Does that mean when I am given an annual raise of say 5% (50 cents) that I being discriminated against because I am making $10.50/hr not $12/hr ($2 raise – 14%)? Should all the existing employees be given a 14% raise? Or does that depend upon my sex? You see the problem.
Ms. Ledbetter's while rightly being upset with her employer for not appreciating her financially made the fatal mistake of that time period – complacency with her career. She neglected her career and thus blamed her employer for her failure to be responsible for her own financial well being. It matters not how long you work for any employer, the wage you started at is only raised incrementally based upon your current pay unless there is a significant promotion. She had none. Market demand for your particular job changes from year to year, some years there is high demand for your job and when this happens anyone being hired during a high demand period will get higher pay. It shouldn't surprise anyone that males switch jobs more than females because they are risk takers and as a result they reap the rewards of higher pay for their risk.
Would the effect of this law basically mean for an employer that they would be forced to give all existing employees the same pay (a raise) as the new hire at a time of high market demand? Conversely, if the market was down, would that mean the new hire would have to be paid the same as all the other regardless of their ability and work ethic? Now if I were an employer in this litigious environment, I would think very hard about taking on any new employees. To do so would put me in a situation of gambling whether or not I will be sued anytime I hire, on top of having to carefully calculate the cost of labor for the entire workforce anytime I attempt to fill an empty job slot to maintain pay parity. It almost sounds like de facto union rules where everyone's pay is determined by the contract, and we know by experience this rewards those who do the least and penalizes those who are conscientious. The whole idea of merit pay ceases to exist under those circumstances. We have no idea if Ms. Ledbetter was a barn-burner for the company nor if she did just enough not to get fired (we all have seen this type).
This means the unions could pitch the idea to employers that if they unionized all the employees they would be essentially exempt from this law. What a protection racket! So what we really have here is a union promotion law under the guise of employee grievance. The law is also a trial lawyer's dream of grievance Xanadu sure to open untold lawsuits filling their coffers. It seems the Democrats have created a lawyer's bailout package and as usual at our expense. What President Obama signed into law was essentially an employer hiring freeze. Thanks a lot, like we really needed more unemployment.
———-
Dan Scott calls himself a "Member of the Global Capitalist Cabal preaching Capitalism and personal responsibility as the economic solution to world poverty." He is also a member of the 14th Amendment Society — victimhood is a liberal code word for denying the civil rights of others. He is also a proud member of the Global Warming Denier Cabal, insisting that facts not agendas determine the truth.
Dan can be seen on the web at http://www.geocities.com/fightbigotry2002/ as well as http://www.geocities.com/dscott8186/saidwebpage.htm, And can be reached for comments at dscott8186@yahoo.com.
Fair Use: This site may contain copyrighted material the use of which has not always been specifically authorized by the copyright owner. I am making such material available in my efforts to advance understanding of political, human rights, economic, democracy, and social justice issues, etc. I believe this constitutes a 'fair use' of any such copyrighted material as provided for in section 107 of the US Copyright Law. In accordance with Title 17 U.S.C. Section 107, the material on this site is distributed without profit to those who have expressed a prior interest in receiving the included information for research, educational, or satirical purposes. If you wish to use copyrighted material from this site/blog for purposes of your own that go beyond 'fair use', you must obtain permission from the copyright owner.
Comments
comments
Social Networking
Help the Soldiers!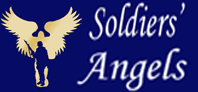 American Genius
Our Founding Ideas
---
"Governments are instituted among men,deriving their just powers from the consent of the governed." Declaration of Independence July 4, 1776
---
Subscribe in a reader




Tweets by @warnerthuston

Recently Written
What THEY Say:
Foreign News In English
Click HERE for information
on my fedora collection.Antique Stetsons, hat history...

Contact Us
Email Publius' Forum
Archives