December 16, 2009 | Filed Under Anti-Americanism, Budget, Business, California, Capitalism, Communism, Congress, Conservatives, Constitution, Crime, Democrats/Leftists, Economy/Finances, Education, Elections, Free Trade, Freedom, GOP, House of Representatives, Immigration/Immigrants, Liberals, Republicans, Socialism, Society/Culture, State Government, Taxes, Warner Todd Huston, Western Civilization | 2 Comments
-By Warner Todd Huston
Representative Luis Gutierrez (D, IL) will introduce another stab at "comprehensive immigration reform" this month and it's been given another one of those Orwellian names that you know means the opposite of what it says in the title. Gutierrez is calling this mess the Comprehensive Immigration Reform for America's Security and Prosperity Act of 2009, or the CIR ASAP — in other words Comprehensive Immigration Reform ASAP.
The simple fact of the matter is that, regardless of the name, this legislation will do nothing whatever to help our security or our prosperity. In fact it will damage both.
In his press release touting this bill, Gutierrez said the following:
"We have waited patiently for a workable solution to our immigration crisis to be taken up by this Congress and our President," said Rep. Gutierrez. "The time for waiting is over. This bill will be presented before Congress recesses for the holidays so that there is no excuse for inaction in the New Year. It is the product of months of collaboration with civil rights advocates, labor organizations, and members of Congress. It is an answer to too many years of pain —mothers separated from their children, workers exploited and undermined security at the border— all caused at the hands of a broken immigration system. This bill says 'enough,' and presents a solution to our broken system that we as a nation of immigrants can be proud of."
This morning I spoke to Representative Brian Billbray in that nation's capitol and found him chagrined by the whole thing. Billbray is the Chairman of the Immigration Reform Caucus and is from California's 50th District which is situated in the San Diego County area.

Billbray told me that he was amazed that the Democrats are trying to push this thing through because we are "in the middle of a major financial downturn with unemployment over 10%." He shook his head wondering "how crazy can we get in one move?," referring to the many, many things this Administration and the Democrats are trying to throw at the American people all at one time. From bailouts and wild spending sprees, to Healthcare, to Afghanistan, and now to immigration "reform" how much can the country take before enough is enough?
As far as Rep. Billbray is concerned, with this bill Rep. Gutierrez is not representing the Constitution or the current voters of the U.S. but is only "vying for cheap votes and cheap labor." He went on to say that this bill is "custom made for people breaking the law and to reward those employers who have created the problem." He also strongly asserted that this bill will become a "magnet for more illegal immigration."
I asked him if e-verify was addressed in this bill? E-verify is a system whereby employers can quickly and easily check if a job applicant is here legally and is legally available for work in this country. Billbray, though, told me that this new bill dismantles e-verify and goes to the absurd length to create a whole new system to replace it.
Well what it does is it starts to create a whole new other program that specifically says that instead of using e-verify they want to create an alternative program which would then give you a justification to go another 10 years trying to develop a new system rather than basically doing what *Heath Shuler's bill does and that is adopt e-verify and move forward on what we have now rather than have to dismember e-verify starting over on a whole new program.

*Heath Shuler (D, NC)
Next I asked Rep. Billbray about the Dream Act section of Gutierrez' bill, the part that allows illegals tuition and entrance into American colleges. Billbray was certainly incensed about this provision.
Well let me tell you something. If you want to sit there and tell people that first of all we are going to reward your children for being illegally in our country, we're going to tell foreign nationals that play by the rules that they'll get punished for playing by the rules, and if you're going to tell U.S. citizens that they are going to have to stand in line behind illegal aliens when they go to college that's just adding insult to injury.
Billbray mentioned that because they attended a Virginia High School his own children were forced to pay out-of-state tuition in California — even though they are from California and their own father is one of California's Representatives. This status could have caused them to lose their spot in school and have to wait. Worse a student deemed a proper Californian could have taken their spot. Billbray notes that this would have included illegals in California who are eligible for in-state status thanks to the recent Martinez case in California's Appellate Courts.
I then asked Billbray if any Republicans were signing onto Gutierrez' bill and he said that to his knowledge none were. When asked if Republican Leader John Boehner (R, Ohio) could hold that line he said that he thought he could but said it was "sad" to see an across the board retreat on immigration law enforcement by the Democrats. Billbray said that the Democrats are accommodating the "next wave of illegal immigration" with this bill.
And he had a warning for us:
Now I want to say it bluntly; if we pass an amnesty bill like this we will not be able to build a fence tall enough to keep them from overwhelming this country. The word will get out around that world that America will reward you if you come into the United States illegally. And that is a message we can't afford to send.
I also asked Billbray if this bill did anything to shore up construction of the border fence and he told me that it does not. What it does do, however, is try to create a "safety strategy to try to make sure the illegals don't die coming across the border."
Interestingly, Billbray mentioned that more people die each year trying to cross our southern border than died in the Oklahoma City bombing back in 1995. Billbray said that if Democrats wanted to prevent people from dying by crossing our border a bill like this that increases the reason people will try to come here illegally won't help at all.
Finally I asked what would happen next with this bill. Rep. Billbray said that Gutierrez claimed that he had commitments from the Chairman that they'd be able to get hearings started on this as early as January, so this mess could come up in short order at the start of the new year.
This introduction of immigration reform is a piece with the overwhelm-them-all approach of this Administration. Obama and his radical cohorts hope that they will so fatigue the American people, that they will be so overwhelmed, they will stop paying attention to all the radical changes that the Democrats are trying to make in this country. But it is also of a piece with the ultimate goal which is to destroy our national sovereignty, dampen our economic freedom, and put us in thrall to big government. Representative Gutierrez' efforts are just one more cog in that anti-American leviathan with which Obama is trying to run roughshod over this whole country.
Unfortunately, it is yet another big mess that we are going to have to gear up to fight if we want to save this country.
(Originally posted at RedCounty.com)
____________
"The only end of writing is to enable the reader better to enjoy life, or better to endure it."
–Samuel Johnson
Warner Todd Huston is a Chicago based freelance writer, has been writing opinion editorials and social criticism since early 2001 and is featured on many websites such as Andrew Breitbart's BigGovernment.com, RightWingNews.com, CanadaFreePress.com, StoptheACLU.com, TheRealityCheck.org, RedState.com, Human Events Magazine, AmericanDailyReview.com, and the New Media Journal, among many, many others. Additionally, he has been a frequent guest on talk-radio programs to discuss his opinion editorials and current events and is currently the co-host of "Life, Liberty, and the Pursuit of Conservatism" heard on BlogTalkRadio. Warner is also the editor of the Cook County Page for RedCounty.com.
He has also written for several history magazines and appears in the new book "Americans on Politics, Policy and Pop Culture" which can be purchased on amazon.com. He is also the owner and operator of PubliusForum.com. Feel free to contact him with any comments or questions : EMAIL Warner Todd Huston
Fair Use: This site may contain copyrighted material the use of which has not always been specifically authorized by the copyright owner. I am making such material available in my efforts to advance understanding of political, human rights, economic, democracy, and social justice issues, etc. I believe this constitutes a 'fair use' of any such copyrighted material as provided for in section 107 of the US Copyright Law. In accordance with Title 17 U.S.C. Section 107, the material on this site is distributed without profit to those who have expressed a prior interest in receiving the included information for research, educational, or satirical purposes. If you wish to use copyrighted material from this site/blog for purposes of your own that go beyond 'fair use', you must obtain permission from the copyright owner.
Comments
comments
Social Networking
Help the Soldiers!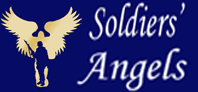 American Genius
Our Founding Ideas
---
"Governments are instituted among men,deriving their just powers from the consent of the governed." Declaration of Independence July 4, 1776
---
Subscribe in a reader




Tweets by @warnerthuston

Recently Written
What THEY Say:
Foreign News In English
Click HERE for information
on my fedora collection.Antique Stetsons, hat history...

Contact Us
Email Publius' Forum
Archives