April 17, 2010 | Filed Under 9/11, Anti-Americanism, Anti-Semitism, Anti-War, Blogging, Budget, Chicago, Democrats/Leftists, Economy/Finances, Elections, GOP, Government, House of Representatives, Inernet, Liberals, New Media, President, Republicans, Senate, Socialism, Taxes, Tea Party, Technology, Warner Todd Huston | 1 Comment
-By Warner Todd Huston
The Sam Adams Alliance, a free-market think tank that specializes in encouraging new media, held its third annual Sammies awards in beautiful downtown Chicago last Friday, April 16. This year the event hosted a visit by the Wall Street Journal's John Fund and featured a keynote address by media maven Andrew Breitbart. And somewhere in the back of the room was little old me, your humble correspondent, there to report on the events of the night.
The Sammies are given to outstanding bloggers, community activists and purveyors of traditional American freedoms all of whom come from humble beginnings. Whether a frustrated mom, a put-upon property owner, or a school teacher that started a blog that ended up holding governments to account, the Sammies awards are intended to encourage citizen journalism, citizen activism, and organizing to affect our governments.

The Chicago Cultural Center, formerly the Public Library
This year's event was held in the Chicago Cultural Center, formerly the building that housed the Chicago Public Library. The diner was beautifully laid out right under the famous stained glass dome created for the building by Tiffany's of New York in 1897. We gathered beneath this great glass dome that is the spectacular feature of the Preston Bradley Hall of the Cultural Center.


The great stained glass ceiling crafted by Tiffany's
This great hall is adorned with the names of some of the West's greatest literary giants. Shakespeare, Bacon, Defoe, Newton, Chaucer, Dante, Cervantes, Voltaire, and many others appear on the arches of the room. Around the edge of the dome is inscribed a quote from Joseph Addison.
Books are the legacies that a great genius leaves to mankind, which are delivered down from generation to generation as presents to the posterity of those who are yet unborn.
It is quite fitting that we gathered in such a room so decorated in order to celebrate these modern Sam Adamses because our entire American experiment is a distillation of the great works of genius of western civilization. We are all the recipients of the "great genius" of our forefather's traditions and philosophy and the folks gathered that evening have taken up the charge to continue that tradition. Indeed, we were there to celebrate the continued dedication to preserving the genius of our forefathers and to pass that genius down to our own next generation.

The hall as it appeared before the attendees arrived
The hall was dressed pleasingly, the tables sharply laid out. At the center of each table was an understated spring flower arrangement which was a step in the right direction over last year's decorations all of which were so oversized that some folks had trouble seeing over them when the speakers took the podium. Speaking of last year, this year's event is much more intimate with fewer attendees and but 25 tables of eight diners as opposed to the much larger number that came out in 2009.
Just before dinner started, though, the Wall Street Journal's John Fund told us that the current political climate represents the sort of tax revolt that hasn't been seen in this country since the late 1970s during the Prop 13 fight in California. Fund told us that the Old Media doesn't understand the tea party movement and has progressed through several stages of reporting about it. He told us that first the media dismissed the tea party movement as meaningless, then they tried to ignore it, then they progressed to ridiculing it, and finally they've taken to attacking it as racist and dangerous. But Fund assured us that the tea party movement is a genuine grassroots movement the likes of which few have seen in this country. It is up to us to take the energy of this movement and turn it into victory for conservatism at the ballot box.
Finally the diners arrived and the night started with the pledge of allegiance to the United States followed by a short welcome address from Yvonne Ralsky, Executive Director of the Sam Adams Alliance. Then dinner was served. At table 20, my closest dinner companions were Jeff Reed of The Foundation for Educational Choice and DuPage County Auditor Bob Grogan whose wonderful effort to put the DuPage County financial affairs on the web for all to see is a model of government transparency for the country. I would give you the full menu, but most of what I ate I couldn't couple with the fancy names for them on the menu. With Piquillo'd this, Pureed that, and pecorino creamed what-its, all I know is that the food tasted wonderful. The wine was sparkling and so was the conversation.
And then came the awards. The awards were emceed by Guy Benson. Benson is a very good master of ceremonies and a wonderfully articulate and self-possessed young man. Of course, he should be. After all he has his own talk radio show on Chicago's WIND, AM 560. He also writes for several media outlets.
Our first award was given to Boise, Idaho blogger David Frazier. Frazier won the $3,000 Blogger Award for his blog Boise Guardian, which exposes government waste and malfeasance at the state and local level. Frazier, whose suit against the City of Boise resulted in the 2006 "Frazier Decision" that requires Idaho municipalities to get voter approval for long term debt, has become the "go to guy" on issues of public debt and urban financing. His blog is cited in state and local media on a weekly basis.
Fraizer told us "we are all just one click away from each other" now, and urged us all to realize that we are all journalists. This new media fact has "leveled the playing field" between the people and their government. It also takes some of the power from what Frazier called the "legacy media." He calls them "legacy" because bloggers are now the mainstream. Instead of having the gate keepers of the media that decides what we, the people, will see, Frazier says that bloogers can "provide a forum for an exchange of ideas" and that can hold government accountable.
Next came the Town Hall Award. Keli Carender, of Seattle, Wash., won the $3,000 Town Hall Award for challenging Congressman Norm Dicks (D-WA) to personally take her $20 bill to pay for government health care, directly illustrating the demands the bill would make on taxpayers. Well-known as "Liberty Belle", Keli has also been active in the Tea Party movement from its beginnings, and regularly blogs at Redistributing Knowledge.
Keli was an energetic young woman whose opening phrase was to say it's important to incentivize people to get involved and "what better way to incentivize capitalists than to reward them." This got a hearty round of applause. She went on to say that the time has arrived to speak up because "our silence toward the left validates their slander of us."
The left, Carender said, has some "cockeyed ideas that they cannot fully explain" and that conservative's ideas have stood the test of time and we need to enumerate them. She urged us all to speak up, America.
Next up Brian Costin of Schaumburg won the $3,000 Watchdog Award for advancing transparency and exposing waste in the village of Schaumburg. As a result of his work, the village shut down one of the country's most lucrative red light cameras. Costin saved taxpayers $15 million after exposing a fraudulent tax-break scam and, moreover, built a government transparency website when the village rejected his transparency measures.
"My efforts," Costin told us, "started with a simple idea of transparency that the people should know the who, what, where and why" their elected officials were doing things and how much money they were spending while doing it. But his city fathers disagreed and refused to listen to his suggestions until he started his web-based efforts to hold them accountable. Costin laughed that his efforts cost less than $500 yet his city government told him that the job was too expensive, too time consuming, and too difficult for the city to undertake.
Next came the award for best video. John Papola of Verona, N.J. and Russ Roberts of Potomac, Md. won the $3,000 Video Award for their video "Fear the Boom and Bust," which boils down the complex economic theories of John Maynard Keynes and F. A. Hayek into a highly entertaining 5 minute, 26 second rap anthem. With over one million YouTube views, the video has been translated into a dozen languages and won praise from PBS, NPR, CNBC, the Chicago Tribune and New York Times, among others.
When trying to figure out a way to get these ideas across in a fresh new way, the idea of a rap video was discussed. John Papola said that, "rap is very libertarian. Think about it. There's gun rights, legalized drugs, and the gold standard!"
Oddly enough, the video was not shown at the ceremony, so here it is for your viewing pleasure:
Next we heard from Jamie Radtke of the Virginia tea party movement. Radtke, of Richmond, Va., won the $3,000 Tea Party Award for her work in creating a coalition of almost 40 Tea Party and Patriot organizations in Virginia under the banner of the Federation of Virginia Tea Party Patriots. In addition, Mrs. Radtke mobilized the Federation membership and business community to recruit legislative co-patrons for the Health Care Freedom Act and to secure final passage. This bill received bi-partisan support and is now being used by the Attorney General of Virginia to challenge the constitutionally of President Obama's health care bill.
Radtke told us that she explained to her children the movement she was in front of was like the phrase the kids always used as a complaint when they didn't get what they wanted: "it's not fair." She said that Congress and Obama think its fair to take what we have to give it away to others that want what we have. Even her little kids, she said, could understand how what Obama and the Democrats are doing isn't right.
She also told us of an exchange she had with a reporter in Virginia. She said the reporter asked if the tea party movement was just filled with right-wing extremists? Radtke replied that what the tea party folks are hardly extremists because they stand for the same free-market ideas that the founding fathers stood for and that makes the tea party folks "right at the center" of our founding ideals.
Finally, the award for the modern day Sam Adams went to Ed Osborne of Wilmington, Del. Osborne won the $5,000 Modern Day Sam Adams Award for his vigorous defense of property rights against eminent domain in Delaware. Osborne gained notoriety as an activist when he and 61 other Wilmington business owners received notification that their businesses were on the city's property acquisition list. Osborne resisted government offers for his land, and instead went on to lead a three-year battle in the Delaware General Assembly for legislation against eminent domain abuse. Despite heavy opposition and a gubernatorial veto, the legislation eventually passed, and transformed Delaware's once-vulnerable property rights environment into one that protects private ownership.
Osborne regaled us on his story of the violation of his property rights. He said he told his city mayor, "my property is for sale but my property rights are not!"
And finally the Pièce de résistance as we were addressed by the boss. No, not Bruce Springsteen — he'd never address such an audience of real Americans — no, my boss, Andrew Breitbart, the man for whom I write at the various Big sites. Chairman Eric O'Keffe of the Sam Adams Alliance introduced Breitbart by giving us a warning. "We cannot delegate our government to the hired help," O'Keffe told us. He urged us to action saying that we need to take control of it ourselves.

Me and the boss, Andrew Breitbart
Breibart's boundless energy was very much in evidence as he took the podium to detail his odyssey from somewhat naive denizen of Hollywood to crusader for the conservative cause. He told us that in 2000 he witnessed the evils of the left in Hollywood as it geared up to destroy George W. Bush. Even before 9/11, he told us, the left kicked its hate of America into high gear. But it was after 9/11 that his naiveté was ripped away and the vile nature of the left was revealed to him.
He joined Matt Drudge to launch the fist major Internet news success story and for "15 years sat in my basement hoping for the fight to begin." Breitbart was happy to announce that he thinks that fight against the left has finally been joined by conservatives in America.
The fight couldn't be more serious. He told us he was struck with the rage and racism infesting the left both before and after 9/11 the left launched an effort to "reclaim the ability to divide the country." Hollywood was leading the anti-American charge and Saul Aninsky's Rules for Radicals was their tool.
But we've allowed the left to win the culture war, Breitbart warned. "We are 40 years into the left injecting bad into America," he said. As Hollywood has pushed the anti-hero, drugs, the aberrant, and the like, Breitbart said it is long past time for us to remind America about what is good in her.
"There people on the left are nasty," he said. "I actually didn't realize how nasty they were until recently," he confessed. It was after he released the famous ACORN videos that showed various ACORN offices acting in complicity with a man claiming that he wanted tax advice so he could start a brothel stocked with underage teenage girls from El Salvador that he wanted to sneak into the country illegally.
It was after he began his own Internet sites that he realized how nasty, vile and evil the left really is against people they feel are their enemies. Breitbart said "these people are evil to want to use the schism in America" to advance their agenda to tear down this country.
But the new media has shown itself to be an avenue to save this country. Breitbart charged everyone in the audience to help him with the fight by using the new media. The new media, he said, was "born of freedom." As talk radio began when the badly named fairness doctrine was eliminated, all the way to his own websites (Breitbart.com, BigHollywood.com, BigGovernment.com, BigJournalism.com) the new media is one of the best tools the right has to save this country.
Breitbart told us that the left felt they had the "last piece of the puzzle" once Barack Obama was elected and once they took such lopsided control of Congress. But the new conservative movement and the tea party patriots are disabusing them of that notion. We do have the power to take back our country and we must do it.
With that, Breitbart ended his remarks and the night was over.
My thanks to Eric O'Keffe, Sam Adams Alliance chairman, as well as Nic Hall and the folks at Sam Adams for inviting me and providing the hospitality that made me feel so welcome. It was quite a night, indeed.
____________
"The only end of writing is to enable the reader better to enjoy life, or better to endure it."
–Samuel Johnson
Warner Todd Huston is a Chicago based freelance writer, has been writing opinion editorials and social criticism since early 2001 and is featured on many websites such as Andrew Breitbart's BigGovernment.com, RightWingNews.com, CanadaFreePress.com, StoptheACLU.com, TheRealityCheck.org, Human Events Magazine, AmericanDailyReview.com, and the New Media Journal, among many, many others. Additionally, he has been a frequent guest on talk-radio programs to discuss his opinion editorials and current events and is currently the co-host of "Life, Liberty, and the Pursuit of Conservatism" heard on BlogTalkRadio. Warner is also the editor of the Cook County Page for RedCounty.com.
He has also written for several history magazines and appears in the new book "Americans on Politics, Policy and Pop Culture" which can be purchased on amazon.com. He is also the owner and operator of PubliusForum.com. Feel free to contact him with any comments or questions : EMAIL Warner Todd Huston
Fair Use: This site may contain copyrighted material the use of which has not always been specifically authorized by the copyright owner. I am making such material available in my efforts to advance understanding of political, human rights, economic, democracy, and social justice issues, etc. I believe this constitutes a 'fair use' of any such copyrighted material as provided for in section 107 of the US Copyright Law. In accordance with Title 17 U.S.C. Section 107, the material on this site is distributed without profit to those who have expressed a prior interest in receiving the included information for research, educational, or satirical purposes. If you wish to use copyrighted material from this site/blog for purposes of your own that go beyond 'fair use', you must obtain permission from the copyright owner.
Comments
comments
Social Networking
Help the Soldiers!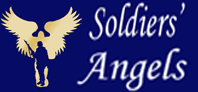 American Genius
Our Founding Ideas
---
"Governments are instituted among men,deriving their just powers from the consent of the governed." Declaration of Independence July 4, 1776
---
Subscribe in a reader




Tweets by @warnerthuston

Recently Written
What THEY Say:
Foreign News In English
Click HERE for information
on my fedora collection.Antique Stetsons, hat history...

Contact Us
Email Publius' Forum
Archives