May 31, 2010 | Filed Under Crime, Islam, Islamofascism, Israel, Jews, Palestinians, Religion, Terrorism, Warner Todd Huston | Comments Off
-By Warner Todd Huston
I hate to interrupt our Memorial Day observations, but this news story is too immediate to ignore.
The Old Media is already misreporting the bloody incident off the Gaza coast between a flotilla of Muslim "peace activists" and the Israeli Defense Force. They are, of course, making Israel out to be the bad guys and while it is regrettable that anyone had to get killed in this incident, the fault lies with the armed "peace activists," not Israel.
That's right, these are supposed to be peace activists, yet they had armed themselves with bats, metal bars, and slingshots with marbles as projectiles and later firearms that they had hidden on their craft. Why isn't anyone in the Old Media asking why peace activists are arming themselves?
Read more
May 31, 2010 | Filed Under Air Force, Army, Marines, Military, National Guard, Navy, Nuclear Bomb, Rights, Warner Todd Huston | Comments Off
-By Warner Todd Huston
It is very, very easy to forget that the members of our American military even exist. Unlike other peoples we don't live in a nation where the members of our military are skulking around our streets, automatic weapons in hand, glaring menacingly at each citizen and they pass by during their daily activities. We don't have soldiers extorting travelers, forcing themselves on politicians, or threatening autonomous action at home. We are lucky like that.
So, since they aren't always under foot and as highly visible to the average citizen as the military of other nations, it is easy to forget the U.S. military is out there fighting hard for our safety. But that is how our founders meant it to be. You see, unlike other nations whose military is part of the ruling class, whose soldiers are the cynical arm of tinpot dictators, our soldiers serve us… it's not the 'tother way 'round.
That's right, the soldiers that make up America's armed forces really are serving their country, not being served by her. And that little-remembered aspect of our military's everyday charge is something we really need to celebrate even as it is something we often over look.
Certainly it is good and right to honor those troops that have given their last full measure fighting for our safety and liberties. It is also right that we honor those that are serving or have served. But let's honor them not just for their service but also for their forbearance from becoming the same sort of menacing, dangerous, oppressive force that the military in other countries so often are.
Let us thank each member of our armed forces for keeping the charge that our founders entrusted to them, a charge that makes our military the scourge of evil in the world but lambs at home. They face the bullets and bombs of our enemies on foreign soil but at home they help us through disasters and make us feel safer. This is a civilized state of affairs that doesn't exist in most other nations and our soldiers were some of the first in man's history to ever serve their fellows in such an honorable way.
As we thank our solders for their service, let's remember that as some of the most heavily armed soldiers in the world, they are still honorable enough to really serve us instead of attempting to rule us as so many other nation's soldiers do.
This truly selfless service makes of our soldiers citizens that are a step above those armed oppressors of other nations and it is just one more aspect of their service to we the people that we must never forget.
Happy Memorial Day 2010
Read more
May 31, 2010 | Filed Under Afghanistan, Air Force, Army, Family, Foreign Countries, Frank Salvato, Iraq, Islamofascism, Marines, Military, National Guard, Navy, Terrorism | Comments Off
-By Frank Salvato
"There are the demons that follow me, and tempt me into thoughts and actions that are not my own…but that are necessary for survival. I've made compromises with my humanity. And I am not alone in this. Miles from me are my brethren in this world, who walk in the same streets…who feel the same things, whether they admit to it or not. And to think, I volunteered for this…"
These were the words of a young United States Army sergeant, Eddie Jeffers. They are part of a letter that he had sent home to his Father in 2007 while serving in the Iraqi battle theater; Ramadi, to be specific. It remains one of the most powerful pieces of writing – perhaps the most powerful piece of writing – that I have ever laid eyes on. It is pure, raw honesty put to paper.
Although I have become a friend to the Jeffers Family, I was never privileged enough to have met Sgt. Jeffers. Eddie was killed not long after he penned those words, a casualty of war; a war he understood; a war he believed in.
May 30, 2010 | Filed Under Economy/Finances, Life, Liberty and the Pursuit of Conservatism, Podcasting, Taxes, Warner Todd Huston | Comments Off
Once again we take to the BlogTalkRadio airwaves for Life, Liberty and the Pursuit of Conservatism tonight at 8PM Central time.
Tonight we'll be twirling the LL&PoC dial once again to listen in on the wacky world of Fake News International then Todd and I will be interviewing one of our favorite political sons of Tennessee, Ken Marrero of BlueCollarMuse.com, who will be talking about New Media and how it has changed his life and led him down paths he never expected!!!
Join me, Warner Todd Huston, and my co-host, Ann "Babe" Huggett, tonight. And if you miss the show, you can always download it for FREE!!
May 30, 2010 | Filed Under Budget, Chicago, Coast Guard, Congress, Democrats/Leftists, Economy/Finances, Elections, GOP, Government, House of Representatives, Illinois, Joel Pollak, Liberals, Military, Republicans, Taxes, Uncategorized | Comments Off
-By Joel Pollak
On February 23, the Heritage Foundation's Mackenzie Eaglen warned that President Barack Obama's budget cuts for the Coast Guard would have negative consequences. "[T]he Coast Guard's future ability to respond to maritime crises is at risk," she said, adding that Coast Guard Commandant Admiral Thad Allen was "preparing to accept reduced readiness levels in order to modernize the service's assets."
We know today how prescient that warning was. The budget cuts illustrate a lack of seriousness in the Obama administration about coastal defense–a neglect that has been evident in the inadequate Coast Guard response to the Gulf oil spill. The Coast Guard had grown in size and importance over the past several years to meet the threats of the post-9/11 world, but this White House and Congress are reversing that trend.
The Coast Guard has also been very important in humanitarian missions–precisely the kinds of missions that the Obama administration says it wants the military to emphasize. It was critical in the relief efforts in Hurricane Katrina, and played a large role in helping victims of the devastating earthquake in Haiti. Yet it has been hampered in Louisiana by a lack of presidential leadership, a lack of coordination, and by a lack of resources.
Read more
May 30, 2010 | Filed Under Media, Media Bias, Warner Todd Huston | Comments Off
-By Warner Todd Huston
Left-wing, hack writer Joe McGinniss is showing signs of instability. Like a wife beater, he's now blaming Sarah Palin for being alarmed and upset that he — well known as her literary stalker — has suddenly appeared as her new next door neighbor.
McGinnis has, wife-beater-like, been quoted by the Washington Post that HE is the one "offended" by Palin's portrayal of HIM.
McGinniss told the Post that Palin should have "offered him a plate of cookies" when he moved in to stalk her instead of scoffing about him on her FaceBook account. He says that he was "deeply offended" at what she wrote and told the Post that he was even nice enough to shoo some tourists from Minnesota off Palin's lawn after he set up his surveillance operations next door.
Read more
May 30, 2010 | Filed Under Bill Clinton, Budget, Business, Capitalism, Congress, Democrats/Leftists, Elections, Free Trade, Government, Jobs, Liberals, President, Senate, Warner Todd Huston | Comments Off
-By Warner Todd Huston
Could it be? Could Bill Clinton be supporting a candidate because that candidate is not the union choice? Well, apparently Hell hath frozen over because your favorite lip-biting president and mine… OK, not our favorite, but you know… appeared at a fund raising event for Arkansas Senator Blanche Lincoln and said he supports her because she isn't the chosen candidate of those nasty "outside" unions — as in Big Labor that comes from outside Arkansas.
Arkansas is not very union friendly, it should be remembered. After all it is a right to work state and one of the main reasons the unions are mad at Lincoln is that she was one of the few Democrats that have been soft on the Employee Free Choice Act (EFCA). This is why Big Labor has been supporting her opponent, Lt. Gov. Bill Halter.
Democrats think that Lincoln has a much better chance against what ever Republican that might face her than Halter does because he is the Big Labor candidate. Plus she is an incumbent and the party machinery is built to push her candidacy.
Read more
May 30, 2010 | Filed Under Budget, Congress, Conservatives, Constitution, Elections, GOP, House of Representatives, James Simpson, Kentucky, Republicans, Taxes, Tea Party | Comments Off
-By James Simpson
Cliff Kincaid of Accuracy in Media and America's Survival has a post at News With Views about Rand Paul's now infamous gaffes on the Rachel Maddow Show. In it he warns that some of Rand's libertarian views could put him at odds with conservatives on a variety of issues and open him to criticism from all sides.
According to Kincaid, "The libertarian movement was the product of seminars held by the far-left Institute for Policy Studies back in the 1960s and 70s." And while libertarians are good on fiscal matters, because they believe in limited government, their isolationist positions on national defense, if adopted, would provide opportunities for our enemies to flourish and grow in the vacuum created by our absence.
Read more
May 30, 2010 | Filed Under Christianity, Dr. Don Boys, Morals/Sex, Religion | Comments Off
-By Don Boys, Ph.D.
A judge usually tells a jury that they can decide the facts in the case before them but he will decide the law. That is not correct. Juries have the final decision as to fact and law. They are more powerful than the Governor or President since those officials can only pardon after a guilty verdict. A jury can affirm that there is no guilt! Of course, that strikes at the heart of a judge's authority, and most of them resent it, ridicule it, and will resist it whenever possible.
We have seen a spat of cases in past years where admittedly guilty people have been declared "not guilty" by a sympathetic jury. That is jury nullification when a jury, in essence, ignores an unjust law.
notorious case involved the Bobbits of Virginia. She mutilated her husband while he slept because he "raped" her. She complained that he was always sexually satisfied while she was never satisfied. Well, her mutilation of him sure didn't help that problem! Now, neither of them is satisfied. She did the crime (and if anything is a crime, that is), yet a sympathetic jury found her not guilty.
May 29, 2010 | Filed Under Barack Obama, Communism, Democrats/Leftists, Government, Humor, President, Socialism, Warner Todd Huston | Comments Off

Caption: "Now, let me be clear. They say if you find a seashell and hold it up to your ear you can hear Karl Marx! No really. I've done it."
May 29, 2010 | Filed Under Alexi Giannoulias, Chicago, Congress, Democrats/Leftists, Elections, GOP, Government, House of Representatives, Liberals, Mark Kirk, Military, Navy, Republicans, Senate, Warner Todd Huston | Comments Off
-By Warner Todd Huston
Representative Mark Kirk (R,IL) has admitted that the bio on his webpage has had to be altered to reflect a change in the identification of a military award it had previously accredited to him.
Kirk's bio page originally claimed that he had been awarded the U.S. Navy's Intelligence Officer of the Year award. This, however, was in error. It appears that his unit received this award, he did not individually receive the citation.
Kirk told the press, "upon a recent review of my records, I found that an award listed in my official biography was misidentified." According to Navy records the Vice Admiral Rufus L. Taylor Award was issued to the entirety of the Intelligence Division Electronic Attack Wing at Aviano.
Kirk's opponent, Alexi "the mob banker" Giannoulias has played this up as a major transgression, of course. Amusingly, Giannoulias comes from the same leftist wing of the Party that is currently excusing Connecticut Senate candidate Richard Blumenthal who didn't just goof up a particular award he was given but completely lied about his service as a Marine in Vietnam… as in he never served in Vietnam.
Read more
May 29, 2010 | Filed Under Budget, Congress, Democrats/Leftists, Economy/Finances, Government, Liberals, President, Taxes, Warner Todd Huston | Comments Off
Congress has failed to submit a budget, but they sure have been spending, spending, spending… oh, and they've been wasting time on meaningless resolutions.
Presented by www.bankruptingamerica.org
May 29, 2010 | Filed Under Conservatives, Government, Tea Party, TeaPartyHD, Tennessee, Warner Todd Huston | Comments Off
-By Warner Todd Huston
TeaPartyHD.com has now gone live and to celebrate its inauguration on the Web as THE place to go for conservative information and content, TeaPartyHD.com is presenting "An Evening With Ann Coulter" streaming live from Nashville this evening, May 29 at 5:30 PM central time.
The broadcast will begin with interviews and news about primary candidates in Tennessee, as the Volunteer State is hosting the Coulter event, followed by a salute honoring our men and women in our armed forces past and present. Then comes Ann Coulter, the always lively and loquacious speaker whose biting humor and straight talk is sure to please.
But after the Coulter program be sure and bookmark TeaPartyHD.com because much, much more will be happening at the site over the ensuing weeks. This is an ambitious project instituted in the hopes of establishing an online network that is visitor sourced and powered. YOU are the content, YOUR local tea party information is welcome and encouraged. TeaPartyHD.com's slogans are "Real News. Real Raw. Real Time" and "Your Voice. Your Values. Your Vote," so they want this site to reflect your needs, desires, and goals.
Read more
May 29, 2010 | Filed Under James Simpson, Podcasting, Publius' Forum | 1 Comment
One of our new contributors, James Simpson, is going to be on the air tonight on "Fan The Fire With CJ and Tallulah" show. from 9PM to 11PM ET.
CJ and Tallulah are part of the Patriot's Heart Network.
James' first post will be up on Sunday.
May 29, 2010 | Filed Under 1st Amendment, Blogging, Civil Rights, Computers, Constitution, Free Speech, Freedom, Government, Inernet, Journalism, Media, Media Bias, Michigan, Newspapers, Radio, Technology, Warner Todd Huston | Comments Off
-By Warner Todd Huston

This is the face of tyranny. A Michigan State Senator has introduced an Orwellian bill that would provide for the licensing of journalists. There is no doubt that this thing is aimed squarely at delegitimizing the New Media, silencing bloggers, and creating a protected class of state approved "journalists."
State Senator Bruce Patterson is the braintrust behind this flouting of the U.S. Constitution and outrageously enough, this Patterson fellow claims to be a "constitutional lawyer." Pair him with the "constitutional scholar" we have as president and we have a matched set of revisionists out to steal as much power for themselves as one can find in any tinpot dictatorship! Even more ridiculously, this mustachioed villain is a Michigan Republican, proving that this sort of megalomania infests both sides of the aisle.
So what is this licensing deal supposed to do for we, the stupid people not able to figure out what end is up with current events, anyway? According to Patterson we can't get "good information" any more because of the proliferation of new sources of info. But not to worry, granny Patterson is here to save the day and he'll selflessly take it upon himself to determine what news source is a "legitimate media source." What could possibly go wrong, eh?
Read more
May 29, 2010 | Filed Under AFL-CIO, Campaign Finance, Democrats/Leftists, Economy/Finances, Elections, Government, IRS, Liberals, President, Public Employees Unions, SEIU, Taxes, Unions, Warner Todd Huston | Comments Off
-By Warner Todd Huston
The Washington Times is reporting that the Landmark Legal Foundation is requesting that the Internal Revenue Service review all the millions being spent by Big Labor on Democrat political campaigns during the 2010 midterm elections.
As we discussed earlier this week, Big Labor is spending at least $100 million on the upcoming elections — actually even more because we have no numbers reported by the AFL-CIO. Landmark is worried that this giant blanket of money could possibly raise questions of legality.
Read more
May 29, 2010 | Filed Under Alan Caruba, Barack Obama, Budget, Business, Capitalism, Coal, Democrats/Leftists, Economy/Finances, Energy, Government, Liberals, Nuclear Power, Oil, President, Stimulus, Taxes | Comments Off
-By Alan Caruba
When the government controls the provision of energy, it controls the lives of all citizens and the growth or failure of the nation's economy. Everything else, including national defense, runs second when it comes to this single factor.
Recently the fourth annual survey of more than a hundred executives in the U.S. and Canadian electric and natural gas industries was released by Platts and Capgemini. Platts is a global provider of energy and metals information and Capgemini is a leading provider of consulting, technology and outsourcing services. The objective of the survey was to determine the opinion of energy industry executives regarding the first year and a half of the Obama administration's energy policies.
The Obama administration's energy policy is to have as little as possible.
May 29, 2010 | Filed Under Afghanistan, Barack Obama, Budget, Business, Capitalism, Democrats/Leftists, Economy/Finances, Foreign Countries, Free Trade, Government, Iraq, Jobs, Liberals, Military, Nancy Morgan, President, Taxes | Comments Off
-By Nancy Morgan
As Congress labored furiously to ensure that women have equal access to federal bathrooms, insurgents in Afghanistan this month launched a series of bold strikes on U.S. and NATO bases in Afghanistan. The Potty Parity Act is proceeding apace.
The Obama administration's response to the upsurge in violence in Afghanistan? They launched an investigation into allegations that a number of American soldiers were responsible for the "unlawful deaths" of at least three Afghan civilians. This, despite the recent unanimous acquittal of three heroic Navy SEALS who were swiftly exonerated by a jury after being accused of, gasp, slapping one of the most dangerous terrorist detainees in the world. Who, by the way, the SEALS heroically captured. Thank-you, Navy SEALS. No update yet on the terrorist's hurt lip.
Read more
May 29, 2010 | Filed Under Budget, Congress, Constitution, Democrats/Leftists, Economy/Finances, Frank Salvato, Government, Health, Liberals, President, Regulation, Taxes | Comments Off
-By Frank Salvato
If there is one thing that I have learned in my over 30-years of existing within the political realm it is that if the political world aligns to present the Republican Party with an opportunity to advance on Liberal Democrats and Progressives in government, somehow, someway, they always manage to find a way to shoot themselves in the foot. This point in history is no exception.
During the last election cycle, Republicans railed against the Democrats about earmarks, special interest spending and fiscal irresponsibility. Many rolled their eyes in amusement citing the fiscal irresponsibility of the Republican controlled Congress dating back to approximately 2000, just after the "Republican Revolution." Yet close to half the electorate recognized that a fiscally debauched decade of Republican spending wasn't comparable to the steady and consistent tax-and-spend policies of the Democrat Party dating back to before the turn of the 20th Century.
Democrats – and Progressives masquerading as Democrats – were forced to feign frugality where their platform was concerned and slightly more than half the electorate ate-up the media spoon-fed "hope and change" canard, thus empowering the most Progressive Executive and Legislative Branches in recent US history.
Read more
May 28, 2010 | Filed Under Chicago, Entertainment, Radio, Warner Todd Huston | Comments Off
-By Warner Todd Huston
In connection with my ChicagoNow.com Publius Forum site, I have been asked to appear at the WGN radio studios in beeeoootiful downtown Chicago tomorrow morning.
I'll be appearing next to Ryan Justice, another ChicagoNow blogger whose blog comes from the opposite end of the political spectrum as mine. In fact, he even plays for the other team, if'n ya know what I mean? (OK, I have to admit, I'm not sure what that saying is logically supposed to mean, but it what "they" say anyway, innit?)
Ryan and I have had a few go'rounds on my blog over things political, so it ought to be an interesting half hour. Let's see if Ryan and I can ignore host Alex Quigley and just let us take over the show!! Ha, ha.
If you aren't in the midwest where the WGN 720 AM blowtorch can reach, you can always listen live on the Internet tubuals at: http://www.wgnradio.com/
May 28, 2010 | Filed Under Illinois, Illinois Policy Institute, State Government, Warner Todd Huston | Comments Off
"Unlike the United States, New Jersey Can't Print Money"

With Illinois legislators continuing with "business as usual"—see below for our update on the latest Springfield budget snafu—Governor Chris Christie has been shaking things up in New Jersey. After a series of budget cuts, Christie is now proposing a property tax cap and a state spending limit. He's also having some colorful interchanges with his constituents, which you can watch by clicking the video above.
It Would Be Laughable…
…If it weren't so sad. This week's brilliant budget solution from legislators in Springfield? You got it—borrow, to the tune of almost four billion dollars, while refusing to touch the root causes of our state's budget crisis. Meanwhile, multiple austerity measures aimed at legislators themselves were shelved. You can watch the Institute's take on the borrowing package in this Fox television clip here, read our statement on the budget here, and check out a roundup from the State Journal Register here.
Read more
May 28, 2010 | Filed Under 2nd Amendment, Anti-Americanism, Chicago, Constitution, Cook County, Crime, Democrats/Leftists, Government, Government, Ill. County, Guns, Illinois, Illinois State Government, Mayor Richard Daley, Warner Todd Huston | Comments Off
-By Warner Todd Huston
It's no coincidence when Mayor Richard "King" Daley is all over the news sternly scolding 2nd Amendment supporters over their interest in upholding the U.S. Constitution after one of the gang thugs that lives in his city kills a kid or two (or 50 or more). He revels in these deaths like some grim reaper lawmaker. But when the story turns into an 80-year-old man saving his own life with a firearm, "King" Daley's morbid anti-gun rants suddenly go quiet.
After Mr. Grant, an 80-year-old Korean War vet, heard the sounds of a break-in, he went to investigate the noise and was fired upon by the criminal when he did so. Fortunately, Mr. Grant was not hit by the assailant's bullet. The, however, crook was not so lucky as Mr. Grant's return fire hit home killing the intruder on the spot.
Read more
May 28, 2010 | Filed Under Business, Chris Christie, Democrats/Leftists, Economy/Finances, Government, Jobs, New Jersey, Public Employees Unions, Taxes, Teachers Unions, Unions, Warner Todd Huston | 1 Comment
-By Warner Todd Huston
The New Jersey Star-Ledger has a wonderful little editorial excoriating New Jersey's teachers for having destroyed their own reputation with the public because of their petulant behavior towards Governor Chris Christie's attempts to balance New Jersey's over spent budget.
Take a gander at this…
Once the patient darlings who nurtured our kids, teachers now look like insensitive, out-of-touch, can't-think-for-themselves union robots who, when forced to face economic realities, clung to an insulting sense of entitlement, heartlessly sacrificed the jobs of colleagues, called the governor naughty names and used students as political pawns.
Ouch!
Read more
May 28, 2010 | Filed Under Constitution, Democrats/Leftists, GOP, Government, Republicans, Rights | Comments Off
-By Michael Zak
Civil rights. Inalienable rights. Human rights. Animal rights. Individual rights. Group rights. God-given rights. Sacred rights. Natural rights. Positive rights. Negative rights. Children's rights. Parent's rights. Patient's rights. Property rights. Personal rights. Basics rights. Fundamental rights.
Just what is a right? Can some rights be more basics or fundamental than others? Which is more important, a basic right or a fundamental right? Do the rights of the many outweigh the rights of the few? Are rights absolute? One could assert whole new kinds of rights and then argue about where they fit in among all the other rights. How about essential rights, or core rights, or perhaps preeminent rights?
Definitions of the nature and origin of rights vary widely – from a gift from God, to one of Thomas Jefferson or James Madison's tenets, all the way down to "a good thing" – but these disputes can be left to theologians and historians and scatterbrains. Let constitutional scholars debate the fine points of original intent or understanding — of each delegate? or the drafter of a particular clause? or the Convention as a whole? or Congress? or the ratifying state conventions? What really matters is how rights function within our constitutional system.
Read more
May 27, 2010 | Filed Under Budget, Democrats/Leftists, Government, Illinois, Illinois State Government, Liberals, Taxes, Warner Todd Huston | Comments Off
From Adam Andrzejewski of For the Good of Illinois…
"No"
"Non-vote"
That's how Democrat state reps Keith Farnham and Jack Franks "voted" on the forensic audit resolution they sponsored. In spite of their supercilious backing of the resolution, Farnham voted against it and Franks "went to the bathroom". Michael Madigan and Illinois Democrats voted down a measure that would have meant accountability in Illinois' spending and would have gone a long way to preventing Governor Quinn's proposed 33% tax hike.
Read more
May 27, 2010 | Filed Under Budget, Chicago, Cook County, Cook County Board, Economy/Finances, Government, Illinois, Illinois State Government, Taxes, Warner Todd Huston | Comments Off
Richard G Hamen 57th State District Representative candidate, along with 9th Congressional District candidate Joel Pollack and Cook County Board of Review candidate Dan Patlak , will discuss each of the taxes imposed on you by the state and county. Here in the 57th District, we are taxed at an all time high by property tax, sales tax, income tax, and many other taxes. Our taxes are some of the highest in the country and we have some of the highest debt and unemployment in the country. Is there a connection? We will give fresh idea's of how taxes can be lowered, how revenue can be raised, and people put back to work in these tough times for everyone.
Read more
May 27, 2010 | Filed Under Budget, Chicago, Congress, Cook County, Democrats/Leftists, Economy/Finances, Elections, Government, House of Representatives, Illinois, Illinois State Government, Liberals, Melissa Bean, Taxes, Tea Party, Warner Todd Huston | Comments Off
From the Palatine Tea Party…
(Palatine, Illinois) – Our public National Debt has passed $13,000,000,000,000* for the first time in our history. That is a debt per citizen of $42,030* and a debt per taxpayer of $117,992*.
It is even worse when the unfunded liabilities for Social Security, Prescription Drug, and Medicare are included which will add an additional $108,775,000,000,000+*.
In addition, just this month the CBO stated that the legislation will cost an additional $115 Billion more than originally assumed. This puts the total cost of Obamacare well OVER $1 Trillion.
Read more
May 27, 2010 | Filed Under Budget, Democrats/Leftists, GOP, Government, House of Representatives, Illinois, Illinois State Government, Pat Quinn, Pensions, Public Employees Unions, Republicans, State Government, Taxes, Unions, Warner Todd Huston | Comments Off
-By Warner Todd Huston
State Representative Bob Biggins (R, Elmhurst) was one of two Republicans to vote yes on a bill to borrow $3.7 billion to shore up state pension funds this week. The vote caused tongues to wag that the retiring representative was offered a job or some other goodies by the Illinois Democrats through Governor Quinn's offices to change his previous vote to side with Quinn.
It isn't that Biggins sided with Democrats and against the Republican leadership, but that he ducked a meeting with his own caucus in order to hide away in Governor Quinn's office with chief of staff Jerry Stemer raises eyebrows.
For his part Biggins claims he was offered no incentive to change his "no" vote to a "yes."
Read more
May 27, 2010 | Filed Under Campaign Finance, Congress, Elections, GOP, Government, Idaho, Republicans, Taxes, Warner Todd Huston | 2 Comments
-By Warner Todd Huston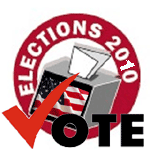 State lawmaker Raul Labrador beat party establishment pick Vaughn Ward to win the Republican nomination for U.S. Representative for Idaho's 1st District this week. While Ward was supported by the national party, Labrador received the support of Idaho's largest Tea Party Group, Tea Party Boise. The question that immediately comes to mind is just what effect did the Tea Party group's support have on the race?
Labrador won in a 47.6 percent to 38.9 percent tally on Wednesday afternoon. Sadly it was again a low-turnout at the polls.
Late in the race Tea Party Boise endorsed Labrador as campaign troubles mounted for party pick Vaughn Ward. Labrador had trouble throughout raising money, but still won the primary. One wonders if the support of Tea Party Boise was enough to bridge the money gap for Labrador?
Read more
May 27, 2010 | Filed Under Budget, Congress, Democrats/Leftists, Economy/Finances, GOP, Government, House of Representatives, Illinois, Illinois State Government, Liberals, Pensions, Peter Roskam, President, Public Employees Unions, Republicans, State Government, Taxes, Unions, Warner Todd Huston | 1 Comment
-By Warner Todd Huston
For decades unions have mishandled their pension funds. These funds have been embezzled into the pockets of union chiefs, they have been wasted on needless expenses, and have been spent away on left-wing political causes not to mention simple mismanagement and bad investing. It has gotten so bad that few union pension funds for the rank and file members are adequately funded and retirement money for millions of union member's is now at risk — naturally the separate pension funds for union bosses are almost universally in the black.
So, what's the solution? What will befall the retirement funds of these poor rank and file union schlubs? As far as Illinois Representatives Aaron Schock and Peter Roskam and seven other Republicans are concerned you and I should bailout out these union thugs that have filled their pockets with their member's retirement funds by giving them our tax dollars in a bailout plan supported by the Obama administration.
Apparently union crooks and neer-do-wells are too big to fail and Reps. Schock and Roskam think that our taxes should go to reward the criminal behavior and neglect by union bosses.
Read more
Next Page »
Social Networking
Help the Soldiers!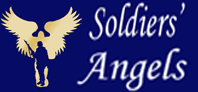 American Genius
Our Founding Ideas
---
"Governments are instituted among men,deriving their just powers from the consent of the governed." Declaration of Independence July 4, 1776
---
Recently Written
Featured Sites



What THEY Say:
Foreign News In English
Illini Alliance
Blogroll
Political Parties

Contact Us
Email Publius' Forum
Archives
Links
Other Blogs
MilBlogs
Religion

Gun Rights
Education
Radio Hosts