June 30, 2010 | Filed Under Budget, Business, Chicago, Economy/Finances, Illinois, Taxes, Unions, Warner Todd Huston | Comments Off on
---
Chicago Roadworkers Vote to Go On Strike

-By Warner Todd Huston

The International Union of Operating Engineers and the Laborers' District Council of Chicago have voted to walk off the job Wednesday night leaving roadwork on the Eisenhower expressway stalled and travelers inconvenienced.

The union is demanding a 5 percent raise each of three years to come. Employers counter offered 1 percent. Currently workers make $35.20 an hour for the laborers and up to $45.10 for the operating engineers (machine operators).

As it happens, while the construction trades are seeing up to 40 percent unemployment, these roadworkers are demanding a 5 percent a year increase for a three year contract. Interesting that the union doesn't see the economic situation all around them and don't find themselves grateful they are working at all.

Also remember, these people are extorting you and me for their 5 percent a year luxury. After all, they are working to rebuild state roads and are being paid by our tax dollars.

Apparently, grateful thy name is not union!
Read more

June 30, 2010 | Filed Under Barack Obama, Crime, Democrats/Leftists, Ethics, Government, Liberals, Rod Blagojevich, SEIU, Unions, Warner Todd Huston | Comments Off on
---
Obama Used Union Middle Man For Blago Bribery

-By Warner Todd Huston
The Chicago Sun-Times is reporting that union leader Thomas Balanoff of the Service Employees International Union (SEIU) was contacted by President Obama to act as a go-between to help Obama friend Valerie Jarrett secure his vacated Illinois Senate Seat when now former Governor Rod Blagojevich was trying to sell the seat to the highest bidder.
Balanoff appeared as a witness at the Blago corruption trial today. He said that Obama called him the day before he was elected president.
"Tom, I want to talk to you with regard to the Senate seat," Obama told him.

Balanoff said Obama said he had two criteria: someone who was good for the citizens of Illinois and could be elected in 2010.

Obama said he wasn't publicly coming out in support of anyone but he believed Valerie Jarrett would fit the bill.

"I would much prefer she (remain in the White House) but she does want to be Senator and she does meet those two criteria," Balanoff said Obama told him. "I said: 'thank you, I'm going to reach out to Gov. Blagojevich."
Balanoff testified that Blago broadly hinted that he'd love to be offered the top spot at Health and Human Services, but Balanoff also said he couldn't deliver that.
Obama appointed Jarret to a position at the White House after the election.
Read more
June 30, 2010 | Filed Under Democrats/Leftists, Ethics, Government, President, SEIU, Unions, Warner Todd Huston | Comments Off on
---
Most Ethical White House EVAH, Forgets to Mention $40K Payout

-By Warner Todd Huston
Back in the hoary days of the Obama transition Obamaniacs and other sycophants were rushing to the microphones to tell us all that we voters had just hired the most ethical White House ever. Why, White House transition team co-chair John Podesta even claimed that Obama was instituting the "strictest ethics rules ever applied" as Obama prepared to take office. But since Obama's whirlwind campaign we've seen all those sternly announced ethics rules constantly waived for Obama's friends and favorite hires. And just this week we see yet another example of those "strict" ethics rules ignored as the president's own political director somehow forgot to mention that he got a $40,000 payout from a union while he worked for the White House.
Patrick Gaspard was hired away from the Service Employees International Union by team Obama and as he prepared to leave the SEIU for Washington he brokered a $37,071 severance package that Gaspard just somehow forgot to disclose to the White House as he prepared to join Team Obama.
In fact, Gaspard didn't merely forget to disclose the nearly $40,000 package. He went out of his way to check a box on his disclosure form that said he had nothing to declare. Yes, he lied.
So, what's to be done? White House spokesman Bill Burton assured us that it's all taken care of.
Read more
June 30, 2010 | Filed Under Democrats/Leftists, Government, Illinois, Media, Media Bias, Newspapers, Pat Quinn, Warner Todd Huston | Comments Off on
---
Another Journo Turned Politico Turned Journo Again

-By Warner Todd Huston
Well we've got a case of another journalist that turned into a political operative that now wants to go back to being a journalist. And would you be surprised that the journo/politico/journo redux is a Democrat? I would hope you wouldn't because the right leaning journo to politico hardly ever happens (though it has been known to).
This time it's one Bob Reed former Chicago reporter and editor of Crain's Chicago Business turned mouthpiece for Illinois Democratic Governor Pat Quinn. Reed quit the journalism trade to head up Pat Quinn's communications office when he was Lt. Gov. and stayed with him when he became Illinois' accidental governor upon the elimination of Rod Blagojevich from his lofty, bribe riddle heights. Now Reed wants to go back to being a journalist and has resigned from Quinn's staff to pursue new opportunities.
Interestingly, Reed termed his employ in the guv's office as just another journalistic "assignment."
Read more
June 30, 2010 | Filed Under Congress, Conservatives, DuPage County, Foreign Countries, GOP, Government, House of Representatives, Illinois, Israel, Peter Roskam, Republicans, Warner Todd Huston | Comments Off on
---
Peter Roskam Working to Keep Ally Israel Close

Israeli Ambassador: 'Tectonic Shift' between Israel and U.S. Diplomats

Roskam Visit to Israel Next Week

From the Press Shop of Congressman Peter Roskam (R, ILL): In case it wasn't already obvious, Israeli Ambassador Michael Oren made it clear this weekend. As reported by Laura Rozen at Politico: "Israel's Ambassador to the United States Michael Oren is reported to have told Israeli diplomats that the U.S. and Israel are experiencing a "tectonic rift," not a temporary crisis… According to the Israeli diplomats, Oren said … 'Relations are in the state of a tectonic rift in which continents are drifting apart,'"…. Oren noted that contrary to Obama's predecessors – George W. Bush and Bill Clinton – the current president is not motivated by historical-ideological sentiments toward Israel but by cold interests and considerations…"
Read more

June 30, 2010 | Filed Under Barack Obama, Communism, Congress, Conservatives, Constitution, Democrats/Leftists, Economy/Finances, Elections, GOP, Government, House of Representatives, Liberals, Paul A. Ibbetson, President, Republicans, Senate, Taxes, Tea Party | Comments Off on
---
Get out of My Tent! Fruming Over the Tea Party Movement

Paul A. Ibbetson

What does it mean to be a Republican? What does it mean to be a Democrat? Are they both the same? The answer is no they are not, well not completely. I was disheartened to read David Frum's article, "The Tea Party is a turn-off for US moderates," not simply because it misrepresents the Tea Party movement which is usually the activity of angry liberals, but it also once again muddies the waters as to why we have a two-party system.

Frum frames the Tea Party activists as radical and angry people, which makes me believe that he most likely has never attended these events and never met the people who come to show their support for America. There is also a major disconnect in Frum's reality of the liberal media and this movement. Contrary to Frum's belief, the Tea Party has never been portrayed by the media as an unstoppable force. Actually, if anything, these gatherings that take place all over the country have been downplayed in every possible way. In his assessment of the Tea Parties, Frum sounded more like Keith Olbermann than a former speech writer for George W. Bush. He implies that liberalism within the Republican Party is a needed working part of its existence. Frum calls them the "moderate faction" of the Republican Party, and he indicates that it is they who are offended by these angry activists. He scoffs at the Republicans for rejecting Arlen Specter and thinks it would have been a good strategy to have kept this liberal under the Republican tent.

There is obviously a major disconnect here that needs addressing. I will do so now as someone who has attended many Tea Parties as a speaker, master of ceremonies and often just as a proud American concerned about the future of this country. Tea Party goers are not angry, misguided people. They are not radicals unless limited government, controlled spending, the Constitution and traditional American values are radical ideas. If these ideas are to be placed within the category of "radical" then let my name be placed there as well.
Read more

June 29, 2010 | Filed Under Anti-Americanism, Cook County, Cook County Board, Democrats/Leftists, Economy/Finances, Government, Illinois, Illinois State Government, Liberals, Republicans, Taxes, Tony Peraica, Warner Todd Huston, Western Civilization | Comments Off on
---
Commish Tony Peraica: Three Positive Things to Come

Cook County Commissioner Tony Peraica has "three positive things" that County government will be bringing us over the next few months..

June 29, 2010 | Filed Under Anti-Americanism, Barack Obama, Budget, Capitalism, Democrats/Leftists, Economy/Finances, Energy, Government, Liberals, Oil, President, Taxes, Warner Todd Huston | Comments Off on
---
Tax Hike Fever: Obama is 'Arresting the Victim After He's Been Mugged'

-By Warner Todd Huston

Steve Everley has a piece at TownHall.com that is one of those "of course they are" moments. As we all know, White House Chief of Staff claimed that he and his comrades would never let a good crisis go to waste and Everley reminds us that the BP oil spill is just another "crisis" to be used as an excuse to raise taxes as far as Democrats are concerned.

Naturally, the BP spill serves as a "reason" for Obama to try and impose new energy taxes that will help further crush our economy into the dust. "By their economic logic," Everley says, "an accident that is already costing jobs and millions of dollars of economic losses in the Gulf requires imposing more taxes that will cost even more jobs and billions of more dollars in economic losses in both the Gulf and across the country."

In a clever turn of phrase, Everley says that Obama's big tax hiking plans is "tantamount to arresting the victim after he was mugged." Sad but true, sad but true.
Read more

June 29, 2010 | Filed Under Flight 93, Islamofascism, Saudi Arabia, Terrorism, Warner Todd Huston | Comments Off on
---
Kagan lied to Supreme Court in 9/11 case, should be disbarred

From the Flight 93 Blogburst…

As Obama's solicitor general, Supreme Court nominee Elena Kagan urged the Court to dismiss the suit that our 9/11 families have been pressing against the Saudi government and several Saudi princes for their extensive funding of al Qaeda. The families sued under the domestic tort exception to sovereign immunity, which according to Kagan's Supreme Court brief (at p. 14):
…requires not merely that the foreign state's extraterritorial conduct have some causal connection to tortious injury in the United States, but that "the tortious act or omission of that foreign state or of any official or employee" be committed within the United States. 28 U.S.C. 1605(a)(5).
The "tortious act or omission" is the wrongful act (the tort) that leads to the injury. Thus she is claiming that for Saudi funding of al Qaeda to be actionable, the funding itself has to have been transacted within the United States. Compare this with the actual wording of 28 U.S.C. 1605(a)(5):
Read more
June 29, 2010 | Filed Under Chicago, Cook County, Democrats/Leftists, Elections, GOP, Government, Illinois, Liberals, Mark Kirk, Navy, Republicans, Senate, Warner Todd Huston | Comments Off on
---
Politico: Five Questions for Mark Kirk

-By Warner Todd Huston

Mark Kirk has really made himself look foolish and if he loses this election it will be because of his ridiculous missteps on his biography. Why he felt the need to overstate his bio is anybody's guess, but he did it. And not just once but at least five times. Politico details the bio inflation Kirk has perpetrated in a new piece headlined "Five questions for Mark Kirk ."

They say that Kirk was "once a favorite," intimating that his stock has dropped. That is essentially true, but in my estimation Kirk has plenty of time to get past this if he handles it right and I think he's still the favorite even with this foolishness because Alexi "the Mob Banker" Giannoulias has equally problematic bio problems — not the least of which was the $20 million that he and his bank lent to two known mobsters that never paid back the loan.

Politico presents five questions that they feel that Kirk must answer in a straightforward manner or expect to lose credibility as a candidate.
Read more

June 29, 2010 | Filed Under 2nd Amendment, Constitution, Democrats/Leftists, Government, Guns, Law, Liberals, Ohio, Police, Regulation, Rights, Warner Todd Huston | Comments Off on
---
Ohio Dems Seek Gun Records To Harass Gun Owners

-By Warner Todd Huston

In the wake of the new Supreme Court decision on the 2nd Amendment, we have this illuminating story from Ohio and if this isn't the perfect example of why American gun owners fear detailed firearm owners registration records in the hands of government officials there isn't one to be had. Ohio's State Democrat Party recently sent a letter to every county sheriff's office demanding that sheriffs send them the names and addresses of all concealed carry permit holders in their county.
There is, of course, only one possible reason that these Democrats wanted this information. Democrats wanted to harass these legal concealed permit holders. They wanted to target Ohioans that were exercising their Constitutional right and to set them up for political attacks, they wanted to somehow use the personal information of law abiding citizens as a weapon against them.
Fortunately, it is illegal in Ohio for such records to be made available to the public and that includes political parties, advocacy organizations, or journalists. The county sheriffs all refused to acquiesce to the Democrat's demands and the state party quickly issued a second letter withdrawing their request.
Read more
June 29, 2010 | Filed Under Anti-Americanism, Crime, Democrats/Leftists, Economy/Finances, Government, Hate Crimes, Journalism, Judges, Liberals, Media, Media Bias, Newspapers, Race, Rights, The Law, Warner Todd Huston | 1 Comment
-By Warner Todd Huston
It's time once again for some more left-wing hand wringing over the supposed rise of "white militias" in the era of Obama. This time it is the blather of Metro Columnist Courtland Milloy claiming that white-based hate groups have increased substantially because we have a black president. Milloy also rails about the "racial double standard" in evidence because no one is all that upset about this business. If it were black racists increasing their militia activities because of a white president, Milloy gravely writes, why the whole country would be alarmed.
Milloy isn't the only denizen of the Old Media to make the claim that white hate groups are increasing, though. It has been an occasional claim by a dozen or so journalists since Obama's inauguration. But is it true? Are white hate groups increasing? And is it because Obama became president? Who says so, anyway?
There is one source that each of these stories relies upon to prove that white militias and hate groups have increased under Obama. That source is the Southern Poverty Law Center. The SPLC claims that hate groups have increased to over 900 under Obama.
Read more
June 29, 2010 | Filed Under Business, Cook County, Democrats/Leftists, Economy/Finances, Education, Government, Illinois, Labor Law, Liberals, Regulation, Warner Todd Huston | Comments Off on
---
Worst Teachers Rewarded by Unions, New Teachers Abandoned

-By Warner Todd Huston

Last week the Chicago Tribune published an editorial detailing the biggest reason why unions as they have operated in the U.S. for decades are an illegitimate venture. The Trib published a plea to new Chicago teachers union chief Karen Lewis not to protect the bad teachers under her charge and to help the younger teachers that haven't yet proved to be bad for kids by allowing the bad ones to be laid off without complaint.

The Trib's editorial called the practice of keeping bad teachers "dancing lemons," revealing the sad practice of shuffling bad teachers around the system instead of firing merely because they may have tenure on the job. While new teachers are automatically laid off due to budget cuts, teachers that have a disciplinary problem or a troubled history are kept because they've been on the job longer. This is wrong and reflects badly on the union and teachers alike, not to mention that it leads to a bad education for our kids.
Read more

June 29, 2010 | Filed Under 2nd Amendment, Constitution, Cook County, Democrats/Leftists, GOP, Government, House of Representatives, Illinois, Republicans, Warner Todd Huston | Comments Off on
---
(2nd District) Hayes Says Supreme Court Decision Will Protect Families and Property

From the Hayes for Congress campaign (2nd District)…

CHICAGO: Republican nominee for Illinois 2nd Congressional District Isaac Hayes released the following statement following today's Supreme Court decision overturning the Chicago handgun ban:

"Today's Supreme Court decision will allow residents being held hostage by urban terrorists the opportunity to defend themselves, their families and property. With 26 people being shot in Chicago this past weekend and 50 the week before, it is quite apparent the Chicago gun ban is not working.

"Gangs don't honor gun bans so infringing on the 2nd Amendment right of law abiding citizens only leaves them defenseless against violent offenders. In communities across Chicago urban terrorists must now think twice before entering private property."

This statement appears on the Citizens for Isaac Hayes website at:
www.isaac4honesty.com

June 29, 2010 | Filed Under Business, Capitalism, Computers, Economy/Finances, Free Trade, Google, Inernet, Net Neutrality, Scott Cleland, Technology | Comments Off on
---
The FCC's 'Blight Touch' & 'Muddle Ground'

-By Scott Cleland

Clearly proponents of net neutrality and public-utility regulation of broadband, have learned how to manipulate language and metaphors to mask and move their agenda; what they haven't learned is that the language and metaphors used to promote policy changes must be true in order to make legitimate, successful, and lasting public policy.

The communications plan for the FCC's proposed broadband regulation of the Internet is full of fiction, fantasy and misdirection. What's increasingly obvious is that proponents of preemptive proscriptive broadband regulation think people are stupid, that they don't know what words mean and that they will gullibly swallow whatever is said without thought or question.
Read more

June 28, 2010 | Filed Under 00Publius Contributor, Anti-Americanism, Economy/Finances, Energy, Environment, Government, Ken Marrero, Law, Liberals, Oil, Policy, President, Regulation, Unions | Comments Off on
---
Obama Chooses Unions and Environmentalists Over Americans in Gulf Oil Spill

-By Ken Marrero

Since the election of our current President I have consistently stated that he may be the President but he will never be my President. The current crisis in the Gulf is a perfect example of why. Despite his stated desire to be the President of all Americans, Barack Obama has demonstrated such words are meaningless rhetoric for political consumption. The Obama voice that we should be listening to is the one that speaks louder than words.

Since the beginning of the BP Gulf oil spill, we have had domestic resources available which the President has not utilized and offers of expert foreign help, some of it superior to our own capabilities, which the President has refused to accept. It's the refusal of these foreign offers that is particularly revealing of Obama's mindset.

BP CEO Tony Hayward has been the brunt of massive, international criticism for his behavior. Barack Obama has also personally been critical of Hayward and BP. Hayward's comment that he'd like his life back and his decision to attend a yacht race while the Gulf crisis remains unresolved have been seen as evidence of his lack of concern and engagement regardless of what official statements BP might release. BP is seen as fiddling while Rome burns. Response to him and his actions is understandable.

Inexplicably, President Obama has avoided similar charges being laid at his doorstep. Searching for "whose a** to kick" and shaking down BP for $20 billion between shots on the front nine gives the impression of effective engagement and serves to divert attention from his own equally irresponsible and callous disregard for those impacted by the spill.

June 28, 2010 | Filed Under Arizona, Business, Capitalism, Children, Constitution, Democrats/Leftists, Free Trade, Government, Homeless, Immigration/Immigrants, Jobs, Liberals, Mexico, Taxes, Warner Todd Huston, Welfare, Wisconsin | 1 Comment

(This was sent to me from a concerned citizen of the great state of Arizona…)

An Open Letter to Milwaukee City Alderman James Witkowski and His Fellow Aldermen (With the Notable Exception of the Hon. Bob Donovan)

How dare you boycott us, you who have never had thousands of ignorant, poor, opportunistic Canadians pouring into your towns and cities, murdering your farmers and stealing anything else they can get their hands on. How dare you assume we are RACIST? We aren't racist, you dolts. We have lived as good neighbors to Mexico and Mexicans for hundreds of years. Our friends, our families, our schools, our universities, our workplaces – our whole society here in Arizona – is completely and fully and happily integrated. This isn't about Americans of Mexican descent it is about Mexicans of Mexican descent, and it infuriates me that you silly, silly people 2,000 miles away would presume to call us racists. We are simply doing what our federal government has refused to do for the last 30 years: we are finally protecting ourselves and our borders with our votes, as we are completely within our rights, human and Constitutional, to do.
Read more

June 28, 2010 | Filed Under 2nd Amendment, Civil War, Constitution, Cook County, Democrats/Leftists, Freedom, Government, Guns, Illinois, Liberals, Mayor Richard Daley, Rights, Slavery, State Government, Warner Todd Huston | 3 Comments

-By Warner Todd Huston

At long last the 2nd Amendment has been considered a personal right per the Supreme Court of the United States. In McDonald v the City of Chicago the Supreme Court has ruled in a 5 to 4 decision that Chicago's gun banning laws are not in keeping with the right to self-defense as enshrined in the U.S. Constitution. After 200 some years we are finally accorded our rights officially. Further, the Court found that the 2nd Amendment was meant to protect the very people that Mayor Richard Daley and his comrades are trying to forcibly disarm: black Americans. (See PDF of Decision)
The decision threw out the Seventh Circuit ruling upholding Chicago's gun ban and ordered the Seventh to revisit its decision. This new ruling does not specifically strike down Chicago's gun ban but the opinion leaves little room for the Seventh to up hold Mayor Richard Daley's gun banning efforts.
One of the main questions before the Court was whether or not the 14th Amendment served to shore up the rights in the 2nd. The Court found that it did, indeed. In fact, it is interesting to note that the ancestors of the very people that the 14th Amendment was meant to specifically protect — newly freed slaves, called freemen — are today those that Mayor Richard Daley and others like him want to disarm. Daley and his ilk want to disempower blacks and other minorities and tie them plantation-like to their government authority.
Read more
June 28, 2010 | Filed Under Budget, Chicago, Congress, Cook County Board, Democrats/Leftists, Economy/Finances, Government, Illinois, Liberals, Taxes, Tea Party, Warner Todd Huston | Comments Off on
---
Announcing Palatine Taxed Enough Already Rally on July 3rd

From the Palatine Tea Party…

(Palatine, Illinois) – A group of taxpaying citizens dissatisfied with government spending and expansion are planning a Taxed Enough Already (TEA) rally to be held in Palatine, Illinois. This peaceful rally is part of a national movement to increase public awareness of the spending of trillions of dollars which will leave our children, grandchildren, and great-grandchildren a devastating and ruinous debt they must re-pay.

This family-friendly rally encourages all citizens throughout the suburban area who want lower taxes and less government to participate by bringing their American flags, patriotic attire, and signs to display the spirit of the Colonial Patriots of the 1775 Boston Tea Party, which lead to American Independence July 4th, 1776. Re-affirm your commitment to our Constitution and our freedoms by being part of this energizing event on Saturday, July 3rd, 2:00pm to 4:30pm, at Volunteer Plaza in Palatine at the intersection of N. Northwest Hwy (Route 14) and N. Hicks Road.
Read more

June 28, 2010 | Filed Under 2nd Amendment, Chicago, Civil Rights, Congress, Conservatives, Constitution, Cook County, David Ratowitz, Democrats/Leftists, Government, Guns, Illinois, Judges, Liberals, Supreme Court, Warner Todd Huston | 1 Comment

From the Ratowitz for Congress campaign (5th District)…

U.S. Congressional Candidate, David Ratowitz (IL-5) praises SCOTUS for upholding the 2d Amendment Rights of Chicagoans and urges Chicago's City Council to respect the rights of law abiding citizens.

Chicago, IL, June 24, 2010– Long time transparency and pro-liberty advocate Candidate for U.S. Congress from Illinois' 5th Congressional District, David Ratowitz supports the Supreme Court's decision in McDonald v. City of Chicago.
Read more

June 28, 2010 | Filed Under Economy/Finances, Kane County, Taxes, Tea Party, Warner Todd Huston | Comments Off on
---
Lake County Tea Party July 5th Event

From the Lake County Tea Party…

The Lake County Tea Party is holding its Independence Day celebration and rally on July 5th at Cook Park in downtown Libertyville starting at 1 PM.

Confirmed speakers:
Lex Green, Libertarian Candidate for Governor
Ed Rutledge, Libertarian Candidate for Lt. Governor
David Schippers, Constitutional Lawyer
Mark Curran, Lake County Sherriff
Terry Weppler, Libertyville Mayor
Maria Rodriguez, Executive Director, For The Good of Illinois and Mayor of Long Grove
Bruno Behrend, ExtremeWisdom.com and former host of the Extreme Wisdom radio show on WKRS
Michael Carbone, Grayslake Dist. 46 school board member, and Lake County TEA Party board member
Robert Cook, Lake County Republican Chairman
Rosanna Pulido, Director, Illinois Minuteman Project
Pastor Richard Valkanet, Living Waters Assembly of God Church, Grayslake
Health industry expert Steve Tucker
Randall Stufflebeam, Constitution Party nominee for U.S. Senator
Julie Fox, Libertarian Party nominee for Comptroller
Dan Sugrue, Republican nominee for State Representative, 59th District
MC: Paul Mitchell, Lake County TEA Party board member, Lake County Right to Life Board member
June 28, 2010 | Filed Under Civil Rights, Democrats/Leftists, Senate, Slavery, Warner Todd Huston, West Virginia | Comments Off on
---
Senator, Ku Klux Klan Member Passes Away
Senator Robert Byrd the last remaining prominent Klan member from the bad old days has passed away. Byrd was 92. As a West Virginia's Senator, Robert Byd voted against the 1964 Civil Right Act and was responsible for some of the worst abuses of government spending in American history.
Byrd was also the longest serving Senator in history having been first elected in 1952.
Robert Byrd was the last remaining proponent of the Jim Crow era in U.S. government.
June 28, 2010 | Filed Under Barack Obama, Budget, Business, Capitalism, Congress, Democrats/Leftists, Economy/Finances, Government, House of Representatives, Liberals, President, Senate, Taxes, Thomas Brewton | Comments Off on
---
Housing Slumps Despite Obama's Stimulus Spending

-By Thomas E. Brewton

The housing market is the most recent of many examples of the failure of Obama's stimulus plans to revive the economy by repealing principles of human economic behavior.

Predictably, the still vastly overbuilt and over-supplied housing market drops dead, as it should, when not artificially supported by socialistic government subsidies. The Wall Street Journal describes the deteriorating situation:

Quote:
Federal tax credits of as much as $8,000 for home buyers spurred sales in recent months…Since April 30, new purchase contracts have plunged as buyers no longer have the incentive of a federal tax break, builders and real estate agents say. Lawrence Yun, chief economist for the Realtors, estimated that contracts signed in May were 10% to 15% below the weak level of a year earlier.

Ronald Peltier, chief executive officer of HomeServices of America Inc., which owns real estate brokers in 21 states, said new home-purchase contracts in May and June so far are down about 20% from a year earlier. The tax credit accelerated sales that otherwise would have occurred later in the year, Mr. Peltier said…

"We're seeing a loss of momentum" in housing demand since the expiration of the tax credit, [Scott Anderson of Wells Fargo] said, and that lull could last until next spring. The job market remains weak, he added, and foreclosed homes continue to weigh on the housing market.

Last week, the Commerce Department reported that May construction starts on single-family homes fell 17% to an annual rate of 468,000, the lowest level in a year.
Stimulus spending is robbing Peter to pay Paul. It doesn't add to wealth. It distorts economic activity by channeling funds to favored interest groups at the expense of others, smothering the economic processes necessary to clear the decks for sound new growth.
In the Keynesian command economy, politicians presume to decide where consumer are to spend their money. Such is the inherent and inescapable nature of government stimulus spending programs. With incredible arrogance, politicians propose to control the economic activity of hundreds of millions of individuals, who will make their own decisions about whether to save or to spend money, and what to spend it on.
Remember, all government spending is done with other people's money, acquired as tax revenues or borrowed to fund deficits. Either way, the government creates nothing. It just transfers that money to its favored economic and social classes or to Congress members' home district pork-barrel projects. Transfer payments can't return economic conditions to soundness, but they can in the short run divert business from the essential process of liquidating uneconomic inventory and production facilities. In the longer run, transfer payments permanently corrupt citizens by inducing dependence upon the welfare state.
The rationalization for the species of government transfer payments called stimulus plans is that it theoretically revives an economy in recession and creates perpetual economic booms. At least that was among the confused and often contradictory claims made by economist John Maynard Keynes.
The Democrat/Socialist Party, since Franklin Roosevelt's New Deal in the 1930s, has adopted Keynes's estimate of private enterprise and "the rich" in general, making them targets of punitive regulation, higher taxes, and public condemnation. In line with socialism's thrust to redistribute income and wealth, they pound the slogan that "the rich" are not paying their fair share, because of tax breaks enacted by Presidents Reagan and George W. Bush.
Counter-intuitively, however, tax revenues grew prodigiously under both tax-cutting presidents, as well as earlier under tax-cutting President John F. Kennedy. With respect to fairness, according to the IRS, the bottom half of all taxpayers pay less than 3% of income taxes, while the top 1% of taxpayers pay 36% of taxes and the top 20% pay 53% of taxes.
It is these top-bracket citizens whose savings and entrepreneurial spirit are essential to powering a revitalized economy that will create new jobs. Freighting them with the uncertainties of higher taxes and thousands of pages of new regulations, while figuratively flagellating them in the public square, will do nothing to speed our nation's economic recovery.
____________
Thomas E. Brewton is a staff writer for the New Media Alliance, Inc. The New Media Alliance is a non-profit (501c3) national coalition of writers, journalists and grass-roots media outlets.
His weblog is THE VIEW FROM 1776 http://www.thomasbrewton.com/
Feel free to contact him with any comments or questions : EMAIL Thomas E. Brewton
June 27, 2010 | Filed Under Life, Liberty and the Pursuit of Conservatism, Podcasting, Warner Todd Huston | Comments Off on
---
Join me on Life Liberty and the Pursuit of Conservatism! Tonight, 8PM Central

Once again we take to the BlogTalkRadio airwaves for Life, Liberty and the Pursuit of Conservatism tonight at 8PM Central time.

If after listening in you think Fake News International is your brain on drugs, you'd be wrong and tonight's guest, James Gierach of Law Enforcement Against Prohibition (LEAP) will be presenting a much-needed look at stopping the War on Drugs, why it's failing and why police and security personnel around the country are appalled at the lies, violence, lives ruined, high level corruption and destruction of our civil rights all in the name of keeping illegal drugs off
American streets.

NOTA BENE: We're taking the Grand and Glorious Fouth of July off as a vacation day to celebrate the America we all know and love! So tune in on July 11 for our next show and check out our new intro and outro music!!!
Join me, Warner Todd Huston, and my co-host, Ann "Babe" Huggett, tonight. And if you miss the show, you can always download it for FREE!!
June 27, 2010 | Filed Under Anti-Americanism, Barack Obama, Business, Capitalism, Christianity, Congress, Constitution, Democrats/Leftists, Government, House of Representatives, Liberals, Marie Jon, President, Religion, Senate, Taxes | Comments Off on
---
I've Been Thinking About the Way the President Takes Care of America

-By Marie Jon

I've been thinking and thinking about the way President Barack Obama has been taking care of our country. And my emotional reaction has been one of sadness, anger, shock, disgust, and dismay.
For most Americans, as well, the news of the day has become a bit too much concerning the state of the Union. We feel abandoned, bullied, pushed, and intimidated by our "historical" president. Dare I say he seems to have some issues?
Frankly, Obama's recent address to the nation did little more than add insult to injury. He gave no answers that made any sense. He only became "wee weed up" while spending a great deal of his time telling us we can no longer depend on oil and shamelessly pandering his green energy propaganda.
Outmoded fear-mongering
On Hannity the other evening, my colleague Erik Rush nailed it while discussing his new book titled Negrophilia: From Slave Block to Pedestal — America's Racial Obsession. The Democrat Party purposefully misleads people of color by reinforcing their fears, Erik pointed out. And certain pastors in the black community do the same, he noted. Within too many of the sanctuaries of black churches, the congregants are made to feel that the world is against them. From the pulpit, these same pastors will look to government, rather than to God's instruction for taking personal responsibility. In John 10:10, Christ says, "I am come that they might have life, and that they might have it more abundantly." The apostle John writes, "Beloved, I wish above all things that you may prosper and be in health, even as your soul prospers" (3 John 1:2).
June 27, 2010 | Filed Under Atheism, Christianity, Frederick Meekins, Western Civilization | Comments Off on
---
Lessons In Apologetics, Part 1: Introduction & Agnosticism

-By Frederick Meekins

For anyone pursuing a degree in Apologetics that was given a dollar for every time they were asked "What is that, learning how to say you are sorry" upon answering the question of what it is that they study so many times, many would have financed a considerable portion of their academic pursuits. Unfortunately, such ignorance as to what exactly this theological discipline entails symbolizes the neglect the defense of the faith has fallen into in the contemporary church and is one of the reasons that everywhere the believer and student of religion turns today they find Christianity losing considerable ground both within and without its boundaries to a wide variety of opponents and adversaries. To the serious student of this field of study, one of the best tools around which to build a fundamental understanding of the discipline's ins and outs is "Christian Apologetics" by Norman Geisler, one of the field's foremost living practitioners.

Basic to any academic discipline is the approach or methodology which scholars and researchers apply to the subject matter. The field of Apologetics is no different. Geisler lists the methodologies to knowledge in general and about God in particular as agnosticism, rationalism, fideism, experientialism, evidentialism, pragmatism, and combinationalism. In the course of his analysis, Geisler evaluates each in terms of their epistemology regarding religious matters and how these approaches stack up under the weight of being scrutinized by their own criteria.
Read more

June 26, 2010 | Filed Under Barack Obama, Capitalism, Democrats/Leftists, Economy/Finances, Energy, Free Trade, Government, Oil, President, Unions, Warner Todd Huston | Comments Off on
---
Obama's Drilling Moratorium a Sop to Unions?

-By Warner Todd Huston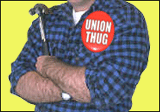 The president of the Seafarers International Union's Gulf Coast District, Dean Corgey, recently penned an op ed in which he noted an interesting fact: deepwater oil drilling rigs are "100 percent non-union." With this in mind one of union bought president Barack Obama's major decisions — in fact, one of his few actual decisions — in the BP Oil mess was to shut down the very oil rigs that unions have been trying to organize for decades with a six-month moratorium.
Naturally, as is evident by Corgey's op ed, unions are claiming the whole BP incident is a result of non-union workers and with Obama trying to shut down these platforms he lends credence to the union claims. Unions are sure to try and use the moratorium as a reason to convince skeptics against organizing workers of deepwater rigs.
But unions or no, Obama's moratorium will potentially cause 120,000 jobs to be lost in the Gulf area just when the economy of the Gulf states is at its worst.
Read more
June 26, 2010 | Filed Under Business, Capitalism, Democrats/Leftists, Economy/Finances, Energy, Government, Oil, President, Warner Todd Huston | 1 Comment
-By Warner Todd Huston
Ken Marrero alerted me to this video of Florida Senator George LeMieux alerting the world that there are hundreds of oil skimmers across the country and the federal government has refused to allow them to be transferred to the Gulf to help in the cleanup because — get this — there may be an oil spill somewhere else and they might be needed there.
As LeMieux says, that this "logic" is like not sending a firetruck to a house fire because some other house might catch fire and the truck might be needed for that possible fire.
The folks at The Shark Tank conducted this interesting interview.
Read more
June 26, 2010 | Filed Under Adam Kinzinger, Congress, Conservatives, Energy, GOP, Government, House of Representatives, Illinois, Kane County, Nuclear Power, Republicans, Warner Todd Huston | Comments Off on
---
11th District: Kinzinger Says Nuclear Power the Answer

-By Warner Todd Huston
I have been saying this for years, and now so is GOP candidate for the Illinois 11th District Congressional seat, Adam Kinzinger. In a recent Morris Daily Herald article Kinzinger said that the nation should prioritize nuclear power as one of the solutions to our energy woes.
Kinzinger told the *Morris Daily Herald that he would support building more nuclear power plants, he wants the country to further explore reprocessing spent fuel and supports developing a national long-term nuclear waste storage facility.
Essentially, the program would increase the nation's number of nuclear stations and establish a long-term repository for storing nuclear waste. Also, the plan would follow Europe's lead in reprocessing spent nuclear fuel for reuse, reducing the amount of waste in storage.

"I think the powerhouse, when it comes to nuclear energy, is to be able to go out and say, 'Hey, look, we have three nuclear plants in our district, people in our district are employed, it's safe, they are supportive, and it produces a lot of electricity," he said in response to questions by the news media.
After all, here we are in the United States claiming that we are in the middle of an energy crisis yet Democrats, liberals and enviro-Nazis have put up roadblock after roadblock to stop the pursuit of energy independence in the form of nuclear power.
Read more
June 26, 2010 | Filed Under 1st Amendment, Campaign Finance, Chicago, Congress, Constitution, Cook County, David Ratowitz, Democrats/Leftists, Government, House of Representatives, Illinois, Warner Todd Huston | 1 Comment
From the Ratowitz for Congress campaign (5th District)…
H.R. 5175 Disclose Act Sacrifices Freedom of Speech to Protect Incumbents.
U.S. Congressional Candidate, David Ratowitz (IL-5) defends Freedom of Speech and Liberty against nervous incumbents who seek to use the Disclose Act to protect their Congressional Seats.
Next Page »
Social Networking
Help the Soldiers!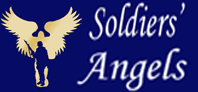 American Genius
Our Founding Ideas
---
"Governments are instituted among men,deriving their just powers from the consent of the governed." Declaration of Independence July 4, 1776
---
Recently Written
Featured Sites



What THEY Say:
Foreign News In English
Illini Alliance
Blogroll
Political Parties

Contact Us
Email Publius' Forum
Archives
Links
Other Blogs
MilBlogs
Religion

Gun Rights
Education
Radio Hosts