June 8, 2010 | Filed Under Anti-Americanism, Barack Obama, Britain, Dan Scott, Democrats/Leftists, Entertainment, George W. Bush, Government, Media Bias, Music | Comments Off on
---
Obama's Encounter With A Library

-By Dan Scott

After Paul McCartney's classless swipe at former President George W Bush at an award ceremony hosted by Barack Obama, one has to wonder at the maturity of modern liberals. Are they 12 year olds or adults? Was this the behavior of an infantile child or a gentleman? The fact that Paul McCartney believed his comments would be accepted without reservation by his host, Barack Obama speaks to the measure of both so-called men. Why else would McCartney utter such tasteless and irrelevant comments at a ceremony to honor achievement? Did Barack Obama attempt to diffuse the inappropriate comment or otherwise do anything other than condone it with his silence? Not to anyone's knowledge. The comment in question: "After the last eight years, it's great to have a President who knows what a library is," This is in reference to the liberal mythology that George W Bush was dumb. It's amazing how stupid people can come off by drinking their own Kool-Aid.

Take a long hard look on the internet, use any search engine, do you find one mention listing Barack Obama's grades? You can find the grades of George W Bush, Al Gore and John Kerry with little trouble. Notice how the The Washington Post and Boston Globe had no problems with obtaining university transcripts of George W Bush, Al Gore and John Kerry . Has there been any serious candidate for president in modern history that sealed their educational records in a deliberate attempt to conceal from the public the educational performance of a person who intends to be the leader of the US? Then why is Barack Obama allowed to conceal his academic performance? It should go without saying that a person who made average or better grades would have nothing to hide in their transcripts and academic life at public universities. What is he ashamed of that the public would find negative or give a less than positive light? Or has Barack Obama and the liberal mythmakers learned their lesson not to reveal actual facts that may undercut their false assertions? John Kerry and Al Gore both found out the hard way that George W Bush was as smart if not smarter than they were according to quantifiable academic performance standards when an actual inspection of grades were allowed. The underlying question is what makes a person smart or are we to be subjected to the immature childish braying of insecure people acting like they are in grade school?

Since Paul McCartney raised the issue of academic performance by his snarky remark about the library, in fairness Barack Obama should be held to the same standard, what use did he have for the library? Let's review what little information that is publicly known of Obama's academic performance shall we?

Barack Obama laid claim of scholarship by revealing to the public he was the President of the Harvard Law Review. However, his record there was less than exemplary and could be more described as doing the bare minimum by failing to pursue the expected academic standard for that position. Professors at the University of Chicago with first hand experience upon seeing his performance as a lecturer doubted if Barack Obama actually ever was at the Harvard Law Review. By shirking his expected duties at Harvard Law Review, Barack Obama essentially stood on the shoulders of the writing staff and took personal credit for their work using the Imprimatur Fallacy that he somehow was a scholar. What he really did at Harvard was no different than his track record as a legislator, his body was physically present just like his voting record, "PRESENT."

Barack Obama claims he was a professor of Constitutional Studies at University of Chicago. However, not only was he not a "professor" he was rejected by the "professorial staff" for any teaching position and wasn't even worthy of consideration. Barack Obama did not meet their expectations to be allowed on staff as a professor. The only reason why Obama was allowed to "teach" a class at all was due to a call from a member of the Board of Trustees telling the staff to find him a class to teach. His time at U of C was characterized as…LAZY and UNQUALIFIED by actual professors who saw his performance.

What is the difference between a professor and a teacher much less a lecturer? According to the
Bureau of Labor Statistics: For faculty a major goal in the traditional academic career is attaining tenure, which can take approximately 7 years, with faculty moving up the ranks in tenure-track positions as they meet specific criteria. The ranks are instructor, assistant professor, associate professor, and professor. Colleges and universities usually hire new tenure-track faculty as instructors or assistant professors under term contracts. At the end of the period, their record of teaching, research, and overall contribution to the institution is reviewed, and tenure may be granted if the review is favorable.

Barack Obama was never a tenured "professor" at the University of Chicago, he was practicing law at the law firm of Miner, Barnhill & Galland during most of this time period, he was in fact a "part time" lecturer, apparently with an over estimated sense of self-worth. If Barack Obama were to have submitted such a padded resume at any major corporation, he would have been fired for falsifying (embellishing as Democrats would have you believe) his background information. Like at the Harvard Law Review and so many positions he "occupied" since then, his involvement was merely ceremonial, a show or more accurately, a pageant.

Liberals have foisted the assertion that Barack Obama is a genius, once again when examining the facts (what little we can find) that such an assertion is unfounded and is just an embellishment to sell an agenda. In what universe are the qualifications to be a genius that of deceitfulness, embellishment, concealment and manipulation? Given the pattern of academic behavior that we do know it is little wonder that his records are sealed, he apparently has much to be ashamed. So after reviewing what little that is available of Barack Obama's academic achievements that aren't concealed we are left with the likely conclusion that Obama's acquaintance with the library was one of attending study groups in order to crib answers for an upcoming test. If any liberal or so called journalist of the MSM would like to challenge this conclusion, please do so by providing the public with a certified copy of Barack Obama's transcripts from ALL of the institutions of higher learning, including Harvard and Columbia University. Facts can be nasty inconvenient things that make reality very ugly.

References:

Boehner to Bashing Beatle: Apologize! w/ video imbed.


Kerry dumber than Bush with 4 D's

Gore got Fs after getting off to a strong start with an A-minus in Ethics, he failed to complete any of the three courses he took in the fall of 1971, and those incompletes eventually lapsed into F's. He returned for another semester in the spring of 1972, when two more incompletes turned into F's.

Obama did NOT "hold the title" of a University of Chicago law school professor.

To be (a lawyer) or not to be…
———-
Dan Scott calls himself a "Member of the Global Capitalist Cabal preaching Capitalism and personal responsibility as the economic solution to world poverty." He is also a member of the 14th Amendment Society — victimhood is a liberal code word for denying the civil rights of others. He is also a proud member of the Global Warming Denier Cabal, insisting that facts not agendas determine the truth.

Dan can be reached for comments at dscott8186@yahoo.com.

Fair Use: This site may contain copyrighted material the use of which has not always been specifically authorized by the copyright owner. I am making such material available in my efforts to advance understanding of political, human rights, economic, democracy, and social justice issues, etc. I believe this constitutes a 'fair use' of any such copyrighted material as provided for in section 107 of the US Copyright Law. In accordance with Title 17 U.S.C. Section 107, the material on this site is distributed without profit to those who have expressed a prior interest in receiving the included information for research, educational, or satirical purposes. If you wish to use copyrighted material from this site/blog for purposes of your own that go beyond 'fair use', you must obtain permission from the copyright owner.

In the ethical exercise of journalism to avoid the appearance of impropriety due to a conflict of interest, this blogger discloses that I receive no direct monetary reward or compensation or in kind gifts for the views I express. This is to demonstrate ethical conduct unlike Congress whose Quid Pro Quo legislation benefits their campaign contributors and in some cases themselves directly.

Additionally, the funding for this website is from individual contributions and revenue from advertisers without regard to specific content.
Comments
comments
Social Networking
Help the Soldiers!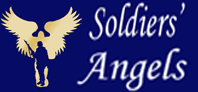 American Genius
Our Founding Ideas
---
"Governments are instituted among men,deriving their just powers from the consent of the governed." Declaration of Independence July 4, 1776
---
Subscribe in a reader




Tweets by @warnerthuston

Recently Written
What THEY Say:
Foreign News In English
Click HERE for information
on my fedora collection.Antique Stetsons, hat history...

Contact Us
Email Publius' Forum
Archives