September 19, 2011 | Filed Under Anti-Americanism, Barack Obama, Budget, California, Children, Democrats/Leftists, Education, Elections, Ethics, Government, Larry Sand, Liberals, Los Angeles, President, Taxes | Comments Off on
---
Obama, Teachers Unions and Tax Evasion

-By Larry Sand

President Obama has talked a good education reform game, but when push comes to threats, he is above all a good union man.

On August 25th, AFL-CIO boss Richard Trumka uttered a few words that seemed to resonate with President Obama. He said, "The AFL-CIO has not yet decided if it will participate in next year's Democratic National Convention, as labor union members ponder whether President Obama has earned their support.…" He said the major economic speech the president has planned for early next month will tell union members what they need to know about whether he will be worth supporting."

Trumka has a history of following through on his threats. As president of the United Mine Workers in the spring of 1993, he wanted to ensure that no one would be able to find employment as a miner without paying union dues to the UMW. Accordingly, he proceeded to order more than 17,000 mine workers to walk off their jobs, and told the striking miners to "kick the sh– out of every last one" of their fellow employees and mine operators who resisted union demands. UMW thugs dutifully responded by vandalizing homes, firing gunshots into management's offices, and cutting off the power supply to another mine, temporarily trapping 93 miners underground.

Now it's true that Trumka didn't threaten to "kick the sh–"out of the president, but he may as well have. Last week, when Obama gave his speech to Congress, the thuggish Trumka was part of a small group who sat with Mrs. Obama listening to the President spew out yet another stimulus plan (how'd that last one work out, Mr. President?) This time it will cost $447 billion, and like the 2009 version, will allegedly fix all our economic ails. Long on demagogic rhetoric and short on details, the president made it sound so simple, "Pass this jobs bill, and we can put people to work rebuilding America."

Perhaps even more important to the president than AFL-CIO backing is the support of the biggest union in the country – the National Education Association. So not surprisingly he also offered more "free" money – $60 billion – to education. This money will allegedly save 280,000 jobs according to U.S. Secretary of Education Arne Duncan. Since NEA gets $168 in dues from each of its members, it's obvious why it welcomed Obama's proposal. But that doesn't mean that the union was satisfied.

When NEA President Dennis Van Roekel was asked if this was enough money to make him happy, he was dubious, saying that what's needed is "more than they are willing to spend." That's because there is one dollar amount – and only one — that Van Roekel thinks is enough and that number is $MORE.

Clearly the extra money will fatten union coffers, but will keeping all these extra teachers' jobs benefit American children and their families? Some will and some won't. Due to the political heft of NEA, we still live in a country that treats teachers as widgets – and all do an equally good job.

As usual, Obama and his teacher union pals are avoiding a couple of obvious ways to save money. It has been demonstrably shown that charter schools do as good or better job for considerably less money and that a voucher system would save even more money.

As writer RiShawn Biddle put it, "This move is really just a waste of both taxpayer's money and time that Obama could use to rally support for the education reform efforts that have been mostly-embraced on a bipartisan level. He would be better off tossing out the education portion of this stimulus and getting back to pushing for systemic reform."

But Mr. Obama seems intent on his new tax-and-spend program and should Congress pass it, I have a suggestion as to where we might come up with some money. The NEA, which has an annual budget of $371 million, spent more than $56.3 million in the 2007-2008 election cycle on state and federal campaigns, political parties, and ballot measures, $12.5 million ahead of the second-place group. And yet, NEA doesn't think it should pay income tax and rarely does.

The law says you must pay income tax unless you are a tax exempt entity, and if you are accorded that status, you cannot be involved with politicking. The Landmark Legal Foundation has been on to the NEA and its tax evasion for years now, and has gained some traction. In 2006, the Wisconsin Education Association, a NEA affiliate "realized it needed to pay $171,000 in federal taxes after LLF asked if the organization had paid taxes on $430,000 it gave to the Democratic Legislative Campaign Committee. Stan Johnson, the WEAC's president, admitted the organization should have paid taxes on the expenditures."

If NEA ever stopped blathering about the rich not paying their "fair share" and actually started paying its own (and were dinged for past years' payments with appropriate penalties), it would certainly help to solve the budgetary problems it claims are inhibiting our education process.

Mr. President, as a "fair share" proponent, why don't you look into why NEA, which spends hundreds of millions on politics – almost exclusively on liberal candidates and causes – pays almost no taxes? But then again, I guess I just answered my own question.
______
Larry Sand began his teaching career in New York in 1971. Since 1984, he has taught elementary school as well as English, math, history and ESL in the Los Angeles Unified School District, where he also served as a Title 1 Coordinator. Retired in 2009, he is the president of the non-profit California Teachers Empowerment Network – a non-partisan, non-political group dedicated to providing teachers with reliable and balanced information about professional affiliations and positions on educational issues – information teachers will often not get from their school districts or unions.

"CTEN" was formed in 2006 because a wide range of information from the more global concerns of education policy, education leadership, and education reform, to information having a more personal application, such as professional liability insurance, options of relationships to teachers' unions, and the effect of unionism on teacher pay, comes to teachers from entities that have a specific agenda. Sand's comments and op-eds have appeared in City Journal, Associated Press, Newsweek, Townhall Magazine, Los Angeles Times, San Diego Union Tribune, Los Angeles Daily News, San Jose Mercury News, Orange County Register and other publications. This past May, after his weekly blog proved to be very popular, he began writing a monthly article for City Journal, the Manhattan Institute's policy publication. He has appeared on numerous broadcast news programs and talk radio shows in Southern California and nationally.

Sand has participated in panel discussions and events focusing on education reform efforts and the impact of teachers' unions on public education. In March 2010, Sand participated in a debate hosted by the non-profit Intelligence Squared, an organization that regularly hosts Oxford-style debates, which was nationally broadcast on Bloomberg TV and NPR, as well as covered by Newsweek. Sand and his teammates – Terry Moe of the Hoover Institution and former U.S. Secretary of Education Rod Paige, opposed the proposition – Don't Blame Teachers Unions For Our Failing Schools. The pro-union team included Randi Weingarten, president of the American Federation of Teachers. In August 2010, he was on a panel at the Where's the Outrage? Conference in San Francisco, where he spoke about how charter school operators can best deal with teachers' unions. This past January he was on panels in Los Angeles, San Diego and San Mateo in support of National School Choice week. Additionally, CTEN has hosted two informational events this year – one addressing the secret agenda that is prevalent in many schools these days and the other concerning itself with California's new Parent Trigger law. The latter event was covered by both the English and Spanish language press.

Sand has also worked with other organizations to present accurate information about the relationship between teachers and their unions, most recently assisting in the production of a video for the Center for Union Facts in which a group of teachers speak truthfully about the teachers' unions. At this time, he is conferring with and being an advisor to education policy experts who are crafting major education reform legislation.

CTEN maintains an active and strong new media presence, reaching out to teachers and those interested in education reform across the USA, and around the world, with its popular Facebook page, whose members include teachers, writers, think tankers, and political activists. Since 2006, CTEN has experienced dramatic growth.
Comments
comments
Social Networking
Help the Soldiers!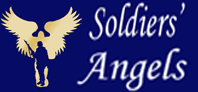 American Genius
Our Founding Ideas
---
"Governments are instituted among men,deriving their just powers from the consent of the governed." Declaration of Independence July 4, 1776
---
Subscribe in a reader




Tweets by @warnerthuston

Recently Written
What THEY Say:
Foreign News In English
Click HERE for information
on my fedora collection.Antique Stetsons, hat history...

Contact Us
Email Publius' Forum
Archives