December 22, 2011 | Filed Under Education, Government, Judges, Missouri, Paleo-Skeptic, Society/Culture, The Law | 6 Comments
-By Paleo-Skeptic
Some of you may already be familiar with the misdeeds of the judiciary of Platte County, Missouri; most notably the judge that went on a crack binge and got into a wreck pulling out of the McDonald's drive-thru with a hooker in his pickup.
Now, as it turns out, noted pervert, the Hon. James Van Amburg of Division 4 of the Sixth Circuit is under the impression that he sits on the bench for the purpose of promoting, protecting, and preserving teacher / student sexual relations.
Essentially, Van Amburg has betrayed the trust of Platte County voters in determining that it is far, far worse to say that a teacher that engaged in (as she put it) "a physical fling" with a student had sex with a student rather than for a teacher to actually have sex with a student.
That is, he believes that having sex with a student isn't nearly so bad as saying that the teacher had sex with her student.
And I have to wonder what manner of consistency he observes in that determination.
Does he also believe that to say that a burglar has burglarized a home is far worse than to commit burglary?
Does he believe that it's worse to say that a judge that went on a crack binge actually did so while excusing the behaviors that led to that observation?
Frankly, at this point, I wouldn't be surprised if he did.

The instance at hand involves one Mr. Salois, a young Marine from New Hampshire.
Salois, after completing his time of service to his country, didn't really know what he wanted to do. So, he moved to the Cape Girardeau area with a friend of his from the Corps that was from there, and enrolled at Southeast Missouri State University (SEMO), the alma mater of one Rush Limbaugh.
It was there that, to his misfortune, he took the English class of a Mrs. Job, a woman some 14 years his senior.
Mrs. Job was intrigued by Salois' writing, and determined that she wished to engage in "a physical fling" with this young ex-Marine. It was she who initiated the encounter, and she waited about three weeks after the end of the semester before doing so. In March, she moved into his apartment, having left her husband of ten years for this purpose.
I spoke with a friend of hers that helped her to move her things into that apartment. It was chill, and they were wearing sweat pants. They had to carry her belongings up a flight of stairs.
It was a hot topic around Cape Girardeau for a good while. To add to the notoriety, Mrs. Job's mother, a hairdresser in the neighboring town of Chaffee, had been living with a man who was married to a woman across town for over ten years at that point. Everyone was talking about the teacher who left her husband to move in with her student.
The two fled to Maryland in an effort to hide their past, and they were married in Frederickton.
At that time, Salois worked for a company that was shipping computer parts. The place was putting stickers on equipment stating that the equipment was NetWare certified when in fact it wasn't. And Salois knew it. He refused to play ball with them. He wouldn't put the stickers on the equipment, because he knew it was illegal to do so.
The company kept him around for a few months, then made up some flimsy excuse to get rid of him. The couple then moved to St. Louis, and Salois, an MP in the Corps, entered the police academy and went to work in a neighboring jurisdiction.
He left that police department due in large part to the lack of the professionalism he had come to expect from his time in the Marines. He felt that the actions of one certain officer were endangering other officers.
This other officer was female, and was sleeping with a number of other officers. She was promoted to trainer for this. She had the habit of antagonizing prisoners while in custody in order to provoke violent responses. Salois didn't want any part of that. After one particularly egregious incident, Salois left the department and found another line of work.
Meanwhile, Mrs. Salois resumed teaching at various colleges around the St. Louis metro area; Jefferson College, Maryville University, Ranken, and others. She taught briefly at St. Dominic High School. She told Van Amburg that she is now certified to teach elementary school, although I have reason to doubt that this is entirely accurate.
She was able to maintain employment as a teacher in large part to the benevolence of a certain Ms. Sheba, whom she had shared office space with at SEMO. Ms. Sheba went on to become the head of an English department.
Ms Sheba knew about and approved of the relationship that Mrs. Salois had with her student. In fact, there were quite a number of people from the English department at SEMO that approved of this illicit tryst. This is because Mr. Job is an auto mechanic, a blue-collar worker, while the then-Mrs. Job had acquired two master's degrees, one in English and the other in history. These elites determined that she had no business being with a good, hard-working man of a plain background, having such an illustrious education as she did.
In fact, Mrs. Salois received a letter of commendation from the English department of SEMO— and this after having left her husband of ten years to move in with her student.
This is particularly disturbing because Ms. Salois (the two are now divorced) has quite of record of questionable sexual conduct. This can be seen in the post from the blog that she maintained for a number of years, "If You Want to Screw Me…" (Wed, Aug 6 2008 9:20 AM), as well as other posts she had written where she talks explicitly about removing her panties between classes (Day 2 at Screw U," Wed, Aug 29 2007, 6:27 PM). This was during her time at Lindenwood.

She also posted a number of cocktail recipes, and discussed her alcoholism regularly. I did the math with a BAC chart, and this woman of 145 lbs. was downing in excess of eight drinks per evening with an alcohol content of 6.2% abv (Schlafly saison): a BAC level of 0.300 or higher, if it took her four hours to drink it all (I was being generous on the time scale). Take note: 0.300 is the beginning of blood alcohol poisoning. And Salois was drinking herself to the level of blood alcohol poisoning on a daily basis for an extended period of time.
I was able to retrieve these posts from the feed aggregator, Bloglines.
Yet, somehow this sexually deviant alcoholic who enjoys preying on her students continues to teach.
This under the benevolence of Ms. Sheba, also an alcoholic. In fact, Ms. Sheba is known to drink herself to the point of blackout on regular occasion. She has stated numerous times that during a two-year span at her time at SEMO that she never sobered up once.
And now, Van Amburg steps in to help promote teacher/student sex relationships.
The manner in which this man legislates from the bench is incredibly dangerous. There are also other places where he determined that the authorship of material and the publication of material are exactly the same thing, effectively wiping out the concept of royalties, work-for-hire, and various other aspects of copyright law. Also, Judge Van Amburg has determined that all documents posted on the internet were posted by one single individual. I'll get to that eventually.
It's really amazing the manner of stretches this man will go through to write new law from the bench, even in the most incongruous and asinine fashion.
As far as I can tell, Judge Van Amburg has betrayed the trust of the voters of Platte County in the steps he has taken to promote and protect illicit and unethical teacher/ student sexual relationships.
I have no idea why he remains sitting on the bench.
Comments
comments
Social Networking
Help the Soldiers!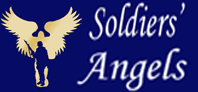 American Genius
Our Founding Ideas
---
"Governments are instituted among men,deriving their just powers from the consent of the governed." Declaration of Independence July 4, 1776
---
Subscribe in a reader




Tweets by @warnerthuston

Recently Written
What THEY Say:
Foreign News In English
Click HERE for information
on my fedora collection.Antique Stetsons, hat history...

Contact Us
Email Publius' Forum
Archives