January 7, 2012 | Filed Under Budget, Democrats/Leftists, Education, Ethics, Larry Sand, Liberals, Public Employees Unions, Taxes, Teachers Unions, Unions | Comments Off on
---
State Sponsored Thievery Continues in Plain Sight

-By Larry Sand

Teachers and other public employees use "air time" to pick your pocket. The California State Teachers Retirement System tries calming words. David Crane tells the truth and loses yet another job.

Saying that the state teachers' retirement system is underfunded is the understatement of this or any year and now, CalSTRS is giving us specifics. On December 27th, it said,
"Recent media reports have suggested that to solve the unfunded liability the state will have to increase CalSTRS funding by $3.8 billion a year for 30 years for a total of more than $114 billion. Although this is an accurate statement based on current projections, achieving adequate funding can occur several ways that would be phased in over time. The CalSTRS $56 billion funding shortfall can be managed, but it will require gradual and predictable increases in contributions."
In fact, saying that the shortfall has to be "managed" is like saying that World War II had to be managed. No, the reality is that there has to be major destruction and rebuilding, no matter how unpopular this will be with the beneficiaries of the theft, their unions and their kick-the-can-down-the-road buddies in Sacramento who are occasionally known as legislators. Tinkering around the edges and "managing" the problem will do little.

But even before we start dealing with the restructuring, we must stop the rampant gaming-the-system that continues to make a horrible situation even worse. We've all heard stories of public employees who retire, collect a big disability pension, but take another job at full pay displaying no signs of their disability. Even a healthy teacher can retire, still continue to work and collect $31,200 a year while receiving a full pension.
But there is one abuse that has received very little attention: purchasing service credit or "air time."
Air time fleeces taxpayers in 21 states including California. It means very simply that public employees can plunk down some cash and purchase "years on the job" which can add a significant amount of money to their pension. In fact, pensions can be boosted up to 25% using this scam. Dan Pellissier, a adviser to California's previous governor, Arnold Schwarzenegger, paid $75,000 in 2004 for five years of work credit. When he turns 55 in 2015, he will get a pension of $61,536 a year — almost $13,000 more than if he hadn't bought air time. That's $320,000 extra by the time he is 80.
For teachers, the results can also be dramatic. The CalSTRS website does a bang up job letting teachers know how best to game the system and screw the taxpayer…er, I mean, the website does an excellent job of explaining teachers' "air time" rights. In a simple two page document, they explain just how it works for "Rick."
"This year, if Rick purchases one year of service credit when he is 32 and his highest annual earnable compensation for the last three years is $35,000, his $100 extra a month will cost $5,950."
So if Rick retires at 55, he will get a $100 extra a month for the rest of his life. The $5,950 he paid to buy air time will be recouped after just five years of retirement. So beginning at age 60, the taxpayer begins to pay Rick that extra $100 a month. If Rick lives to be 80, the taxpayer will be on the hook for an extra $24,000. Keep in mind that there are 755, 000 potential and actual abusers in CalSTRS and another 1.6 million in the California Public Employee Retirement System (CalPERS), where air time is also a reality. Hence while that $24,000 might not seem like an outlandish figure, there are over 2.35 million people in CA with the ability to take advantage of this state sponsored thievery. If just 10 percent of the states' workers do what Rick does, the taxpayer is dinged for another $5.65 billion.
That the pension mess in California is spinning out of control is a given, but if you are in a position of power and dare to talk about it, be prepared to lose your job. David Crane, a Democrat, was appointed to the CalSTRS board by Arnold Schwarzenegger, but was denied confirmation in 2006 after repeatedly questioning the solvency of the system. He was told that the job of trustees is "only to protect members' benefits," not to worry about the long-term effects of the benefits on the state budget.
The nerve of Crane!
Then, a year ago, Crane was appointed as a University of California Regent but was just excused from that position because of his incorrect thoughts on the importance of curtailing some collective bargaining "rights" for public employees.
David Crane is a latter day Paul Revere. But if the American Revolution took place in modern Sacramento, he'd be tarred and feathered for essentially not minding his own business. Never mind the looming fiscal disaster that is around the corner for all of us in California. Let's just not talk about it.
______
Larry Sand began his teaching career in New York in 1971. Since 1984, he has taught elementary school as well as English, math, history and ESL in the Los Angeles Unified School District, where he also served as a Title 1 Coordinator. Retired in 2009, he is the president of the non-profit California Teachers Empowerment Network – a non-partisan, non-political group dedicated to providing teachers with reliable and balanced information about professional affiliations and positions on educational issues – information teachers will often not get from their school districts or unions.
"CTEN" was formed in 2006 because a wide range of information from the more global concerns of education policy, education leadership, and education reform, to information having a more personal application, such as professional liability insurance, options of relationships to teachers' unions, and the effect of unionism on teacher pay, comes to teachers from entities that have a specific agenda. Sand's comments and op-eds have appeared in City Journal, Associated Press, Newsweek, Townhall Magazine, Los Angeles Times, San Diego Union Tribune, Los Angeles Daily News, San Jose Mercury News, Orange County Register and other publications. This past May, after his weekly blog proved to be very popular, he began writing a monthly article for City Journal, the Manhattan Institute's policy publication. He has appeared on numerous broadcast news programs and talk radio shows in Southern California and nationally.
Sand has participated in panel discussions and events focusing on education reform efforts and the impact of teachers' unions on public education. In March 2010, Sand participated in a debate hosted by the non-profit Intelligence Squared, an organization that regularly hosts Oxford-style debates, which was nationally broadcast on Bloomberg TV and NPR, as well as covered by Newsweek. Sand and his teammates – Terry Moe of the Hoover Institution and former U.S. Secretary of Education Rod Paige, opposed the proposition – Don't Blame Teachers Unions For Our Failing Schools. The pro-union team included Randi Weingarten, president of the American Federation of Teachers. In August 2010, he was on a panel at the Where's the Outrage? Conference in San Francisco, where he spoke about how charter school operators can best deal with teachers' unions. This past January he was on panels in Los Angeles, San Diego and San Mateo in support of National School Choice week. Additionally, CTEN has hosted two informational events this year – one addressing the secret agenda that is prevalent in many schools these days and the other concerning itself with California's new Parent Trigger law. The latter event was covered by both the English and Spanish language press.
Sand has also worked with other organizations to present accurate information about the relationship between teachers and their unions, most recently assisting in the production of a video for the Center for Union Facts in which a group of teachers speak truthfully about the teachers' unions. At this time, he is conferring with and being an advisor to education policy experts who are crafting major education reform legislation.
CTEN maintains an active and strong new media presence, reaching out to teachers and those interested in education reform across the USA, and around the world, with its popular Facebook page, whose members include teachers, writers, think tankers, and political activists. Since 2006, CTEN has experienced dramatic growth.
Comments
comments
Social Networking
Help the Soldiers!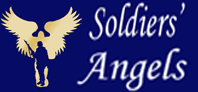 American Genius
Our Founding Ideas
---
"Governments are instituted among men,deriving their just powers from the consent of the governed." Declaration of Independence July 4, 1776
---
Subscribe in a reader




Tweets by @warnerthuston

Recently Written
What THEY Say:
Foreign News In English
Click HERE for information
on my fedora collection.Antique Stetsons, hat history...

Contact Us
Email Publius' Forum
Archives