January 27, 2012 | Filed Under 1st Amendment, Free Speech, Judges, Missouri, Paleo-Skeptic, Rights, The Law | 4 Comments
by Paleo-Skeptic
I plan on making good on every one of the claims that I made in my letter to the Senator.
For now, I want to take a look at the number of violations of federal law that 501 (c) (3) groups are allowed to get away with, simply on the basis that they happen to be "charitable organizations."
In that letter to the Senator, I stated that there was:
• A government funding an NGO which operates to squelch constitutionally-protected political speech.
These would be some of the applicable federal laws:
§ 245. Federally protected activities

(b) Whoever, whether or not acting under color of law, by force or threat of force willfully injures, intimidates or interferes with, or attempts to injure, intimidate or interfere with—
(1) any person because he is or has been, or in order to intimidate such person or any other person or any class of persons from—
(B) participating in or enjoying any benefit, service, privilege, program, facility, or activity provided or administered by the United States;

(5) any citizen because he is or has been, or in order to intimidate such citizen or any other citizen from lawfully aiding or encouraging other persons to participate, without discrimination on account of race, color, religion or national origin, in any of the benefits or activities described in subparagraphs (1)(A) through (1)(E) or subparagraphs (2)(A) through (2)(F), or participating lawfully in speech or peaceful assembly opposing any denial of the opportunity to so participate—
This has to do with a man who had previously worked as a volunteer for two campaigns, one for governor and one for Congress, trying in vain to show the letters that he had received from those campaigns to a judge. The judge in this case was under the undue influence of an attorney from the 501 (c) (3) group, Ms. Katherine "Evidence Tampering" Wessling, who asserted on various occasions during the course of this same proceeding that this campaign volunteer was prohibited from engaging in Constitutionally-protected political speech.

And of course, this is a part of the transcript of that proceeding.
Now, there is no indication that Ms. "Evidence Tampering" Wessling did so for the purpose of affecting any particular campaign toward which this veteran activist might dedicate his time. Rather, through her repeated statements to the court, she made it very clear that her purpose was that of denying the right of political speech to the opposing party.
Here is a short excerpt from the report to the Senator's office:
Van Amburg ruled that the expired ruling of Cause No. 09SL-PN02974 did not allow for Constitutionally-protected political speech to be posted online, even though I had two letters from campaigns that I had previously worked on as a volunteer writing blog posts. He refused to look at those letters.

I tried to explain that my brother is a political science professor, and that, in his words, "Blogs are the tool of grassroots political activism;" and as a result, the majority of assignments in many Political Science classes at the college level these days consist of blog posts. My brother had attended the graduate program at City University of New York, and he cites Micah Sifry as his mentor. Van Amburg didn't care to hear it, and determined that the expired ruling prevented me from posting any material on any site.
You will note that this is also in direct violation of the rights and freedoms expressly enumerated in the First Amendment:
Congress shall make no law… abridging the freedom of speech, or of the press; or the right of the people peaceably to assemble…
Which would bring up this passage from the United States Code:
§ 241. Conspiracy against rights

If two or more persons conspire to injure, oppress, threaten, or intimidate any person in any State, Territory, Commonwealth, Possession, or District in the free exercise or enjoyment of any right or privilege secured to him by the Constitution or laws of the United States, or because of his having so exercised the same;
Of course, there are all manner of issues that the judge known as "the Pervert of Platte County" that both myself and our readers have raised; blatant disregard of Constitutional rights among them. But for now, I would like to focus on the part that Ms. Katherine "Evidence Tampering" Wessling had in this. (We'll get back to the Pervert of Platte County later.)
Now, keep in mind there never were any allegations of physical abuse in the case I'm talking about here. There was only:
Is creditor in my bankruptcy case and continues to harass me over money he claims I owe him.
and
Threatening to make baseless allegations to state about my children.
… the both of which Ms. Katherine "Evidence Tampering" Wessling has repeatedly classified as "stalking behaviors."
That last item there would make good on this statement to the Senator:
• A government funded NGO which operates for the purpose of suppression of the lawful reporting and investigation of acts of child abuse and neglect by State authorities, even in cases where the child's life had been placed in imminent physical danger.
How on earth did Ms. "Evidence Tampering" Wessling come to the conclusion that the lawful investigation of child endangerment, neglect, and abuse by the appropriate state authorities might be an instance of stalking? I have to wonder if she has plans to obtain the records of reports to those State agencies for the purpose of prosecuting each and every informant— it certainly seems like the sort of thing that is right up her alley.
Which would bring us to the following section of Title 18 of the US Code:
Whoever makes or presents to any person… or to any department or agency thereof, any claim upon or against the United States, or any department or agency thereof, knowing such claim to be false, fictitious, or fraudulent…
Now, Ms. "Evidence Tampering" Wessling is employed as managing attorney and racketeer-in-chief by a corrupt organization which falsely claims 501 (c) (3) status in order to bilk money out of people, as their standard line in their fund-raising materials is that they "promot[e] equal access for all battered women and children through early intervention, legal advocacy, and unduplicated partnerships with law enforcement and civil and criminal court systems" — just a bunch of do-gooders trying to help out, or so they like to claim.
What we're talking about here is that a creditor in a bankruptcy case hired a licensed private investigator to determine available assets, and this "charitable organization" wanted to put a stop to it— and they needed some money from the government— about $430,000 a year— to make it happen.
Even though "Congress [can] make no law" suppressing the freedom of political speech or the freedom of the press, they can certainly dole out some grant funding— to the tune of $430,000 a year— to this corrupt 501 (c) (3) organization to prevent any manner of political dialogue or access to publication. Why do you think they get that money? What if I told you it was so that they could go to court to have songs declared illegal to publish (no word yet on the status of royalties from mechanical rights, but I think I can see the direction this one is going).
They need that $430,000 a year from the government dole to prevent child abuse from being investigated. They need that tax-exempt status in order to do that.
Which brings me to:
If two or more persons conspire either to commit any offense against the United States, or to defraud the United States, or any agency thereof in any manner or for any purpose, and one or more of such persons do any act to effect the object of the conspiracy…
…for the purpose of making good on my statement to the Senator:
• A government funding an NGO for the purpose of production, manufacture, and entry of false evidence against its own citizens in various courts of law.
Again, a short excerpt from the report to the Senator:
Reporting violations of various State and Federal law (including numerous RICO predicate acts) and violations of the full Order of Protection with a finding of Stalking, Cause No. 10AE-CV04180, to the Hon. James Van Amburg, Division 4 of Missouri's 6th Circuit, instead he chose to adjudicate an expired order (Judge Sherry's ruling from the hearing on the consent order specifies expiration date of August 26th, 2010) from the 21st Circuit that specifies "unless so ordered by this Court." [as there are Local Rules in effect that have profound bearing on that Order.— Ed.]

(… snip …)

It was fairly apparent that he wasn't very attentive to the dates on certain documents; perhaps none of the documents.

Van Amburg was more interested in the unfounded assertions of the respondent's attorney than in any sworn testimony I might give or any documentation I had on hand.

Again, Wessling entered several pages of evidence which were captured and archived through a subscription feed aggregator to mislead Judge Van Amburg into believing that certain content is still current and active, even content from sites no longer existent. [In many cases, the content from feed aggregators is stored on the hard disk to make it available for viewing off-line.— Ed.]

(… snip …)

I also learned at this hearing that Wessling has been using a First Interrogatories from the dismissed case of Cause No. 10SL-PN04549 to order various entities to produce private and personal documents. This document was inappropriately used to conduct a warrantless search of my e-mail, and the e-mail accounts of various other persons.

I find it unusual, to say the least, that the Petitioner should take the place as defendant in a hearing to renew an Order of Protection with a finding of Stalking. [Although I'm not going to talk about it much at this time, as a means of explanation I'll say that this is a matter where the Petitioner is a witness in a suit filed in US District Court naming the Sheriff of the County as a defendant.]
Of course, the great over-arching theme of the (to date) 27 pages of illicit activities, the 39 pages of complaint content, 11 pages of correspondence, and 43 pages of screen captures and photo exhibits would indicate:
• A government funding an NGO which operates to the purpose of actively assisting in the harassment, intimidation, and coercion of witnesses and complainants in matters of official misconduct and fraud.
And so, once again, I make good on my word to the Senator.
And I have every confidence that he will make good on his word to me.
Note: I am not an attorney, nor do I play one on TV.
Comments
comments
Social Networking
Help the Soldiers!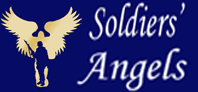 American Genius
Our Founding Ideas
---
"Governments are instituted among men,deriving their just powers from the consent of the governed." Declaration of Independence July 4, 1776
---
Subscribe in a reader




Tweets by @warnerthuston

Recently Written
What THEY Say:
Foreign News In English
Click HERE for information
on my fedora collection.Antique Stetsons, hat history...

Contact Us
Email Publius' Forum
Archives