April 9, 2012 | Filed Under Bible, Christianity, Dr. Don Boys, PCism, Religion, Society/Culture, Western Civilization | 1 Comment
-By Don Boys, Ph.D.
Christian leaders, who should be the first to warn of any kind of danger to their followers, are too often more concerned with maintaining their reputations than in fulfilling their responsibilities. They are afraid of offending government by taking a strong stand; yet they do not seem to be concerned with offending God by their cowardice. Augustine of Hippo spoke to this issue when he said that "godless civil rulers are no more than bands of robbers," yet many preachers have made the robbers equal with God or above His Word!
I have often been asked why major Christian leaders cannot see the harm they are doing in keeping silent about Christian resistance, and the answer is not easy. Many religious leaders have refused to look at the issue, while others have looked and have been scared to death! The fearful group will often preach about taking a strong stand for principle as long as they don't have to take that stand! They live in cold fear deep in the valley of compromise.
Then there are other religious leaders who tell us that they will resist only when they can no longer preach the tenets of their faith. (With most of these men, I believe it is the cop-out of the ages.) Frankly, many preachers have not been known to admit their failures very quickly!

Choosing one of two extremes, many Christians have made two mistakes in relation to government. The one extreme is that government is totally evil; therefore we should have nothing to do with it. Don't register to vote. Don't write letters to officials. After all, we are citizens of another country, and Christ is coming back soon anyway. So, just go to church, do good works, and don't forget to tithe.
The other extreme is that everything government does is almost heaven-ordered, and Christians are commanded to obey in every respect. But government is legitimate only if it promotes justice. When the guilty are no longer punished and the innocent are no longer protected, then government is not fulfilling its proper function. If there is "legitimate" government then there must be illegitimate government.
Suppose you awoke some morning to find that your elected officials had all been shot and a gang of thugs had taken over your city and state. All the judges had been replaced, as had the county sheriff. The chief thug goes on television to announce that a new government is in control. Question: Are you obligated, as a Christian, to obey that government?
A government is not illegitimate because it was not voted into power nor because it is corrupt (and this is no endorsement for dictatorship). All governments are corrupt. If we knew how corrupt, we would be storming the Bastille!
Government is illegitimate when the innocent are not protected and the villains are not punished. When those two failures are the outstanding characteristics of a government, the citizens have every right, yes, a duty to resist.
Just because thugs like Hitler, Mussolini, Tojo, and Stalin built good highways, safe railroads, schools and hospitals does not mean they were legitimate. They were not legitimate, and it is shocking that some Christian leaders tell Christians that we are required to obey such thugs. I don't know about you but I admire those who resisted those tyrants at risk of life.
However, Christians must be very careful not to take isolated incidents of injustice to justify personal rebellion. Any resistance must be based on biblical principles.
Following is an example of a Christian layman who had the character to disobey officials because they were wrong and to obey them would have been unchristian. A Santa Clara (California) County Sheriff was in a training class that was taught by a female instructor. The lady—oops—female instructor ordered the 18 men and women to strip to their shorts and panties. The deputy refused to strip so the department stripped him—of his job! He sued the county but an esteemed judge with esteemed rocks in his esteemed head threw out the suit. In my opinion, the judge and the instructor should have been thrown out.
Many Christian leaders would have advised the officer to comply with the order. I think he did right. What do you think? Do you think Christians should obey official thugs?
———-
Dr. Don Boys is a former member of the Indiana House of Representatives, author of 14 books, frequent guest on television and radio talk shows, and wrote columns for USA Today for 8 years. His most recent book is ISLAM: America's Trojan Horse! His new eBook, The God Haters is available for $9.99 from www.thegodhaters.com. These columns go to over 11,000 newspapers, television, and radio stations. His other web sites are www.cstnews.com and www.Muslimfact.com. Contact Don for an interview or talk show.
Social Networking
Help the Soldiers!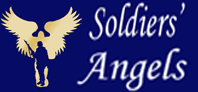 American Genius
Our Founding Ideas
---
"Governments are instituted among men,deriving their just powers from the consent of the governed." Declaration of Independence July 4, 1776
---
Recently Written
Featured Sites



What THEY Say:
Foreign News In English
Illini Alliance
Blogroll
Political Parties

Contact Us
Email Publius' Forum
Archives
Links
Other Blogs
MilBlogs
Religion

Gun Rights
Education
Radio Hosts