December 7, 2012 | Filed Under Anti-Americanism, Democrats/Leftists, Ethics, Journalism, Liberals, Media, Media Bias, Newspapers, Progressives, Warner Todd Huston | Comments Off on
---
VIDEO: Famed Reporters Admit That They are Reporters First, not Americans

-By Warner Todd Huston
In this video, you'll see two famous members of the Old Media, Peter Jennings and Mike Wallace, admit that if they were covering a story and were in a position to save the lives of American soldiers, they would not help the soldiers but would instead continue to "cover" the story. They both admitted that they feel they are journalists before they are Americans and that they have a duty first and only to "journalism."
After that, Marine Colonel George M. Connell expressed his disgust with this concept. He said he had "utter contempt" for these journalists who would turn their backs on American soldiers all the while expecting American soldiers to put their lives in danger to protect the journalists.
Here is a full account of the program from which the above clip was culled as penned by James Fallows in Breaking the News, How the Media Undermine American Democracy (New York, 1997)

Why, exactly, has the media establishment become so unpopular with so many people? Here are just a few examples of what
provokes American anger. They suggest that the public has good reason to think that the news media are not doing their job.
Washing Their Hands of Responsibility:
"North Kosan"

In the late 1980s, public television stations aired a talking head series called Ethics in America. For each show, more than a dozen prominent thinkers sat around a horseshoe-shaped table and tried to answer troubling ethical questions posed by a moderator.

From the respectability of the panelists to the superseriousness of the topics, the series might have seemed a good bet to be paralyzingly dull. But the drama and tension of at least one show made that episode absolutely riveting.

This episode was sponsored by Montclair State College in the fall of 1987. Its title was "Under Orders, Under Fire," and most of the panelists were former soldiers talking about the ethical dilemmas of their work. The moderator was Charles Ogletree, a professor at Harvard Law School, who moved from expert to expert asking increasingly difficult questions in the law school's famous Socratic style.

During the first half of the show Ogletree made the soldiers squirm about ethical tangles on the battlefield. The man getting the roughest treatment was Frederick Downs, a novelist who as a young Army lieutenant in Vietnam had lost his left arm when a mine blew up.

Ogletree asked Downs to imagine that he was a young lieutenant again. He and his platoon were in the nation of "South Kosan," advising South Kosanese troops in their struggle against invaders from "North Kosan." (This scenario was apparently a hybrid of the U.S. role in the wars in Korea and Vietnam.) A North Kosanese unit had captured several of Downs's men alive – but Downs had captured one of the North Kosanese. Downs did not know where his men were being held, but his prisoner
did.

And so Ogletree put the question: How far will Downs go to make the prisoner talk? Will he order him tortured? Will he torture the prisoner himself? Suppose Downs has a big knife in his hand. Where will he start cutting the prisoner? When will he make himself stop, if the prisoner just won't talk?

Downs did not shrink from the questions. He wouldn't enjoy doing it, he told Ogletree. He would have to live with the consequences for the rest of his life. But, yes, he would torture the captive. He would use the knife. He would do the cutting himself. He would listen to the captive scream. He would do whatever was necessary to try to save his own men. While explaining his decisions Downs sometimes gestured with his left hand for emphasis, except that the hand was a metal hook.

Ogletree worked his way through the other military officials, asking all how they reacted to Frederick Downs's choice. Retired general William Westmoreland, who had commanded the whole American force in Vietnam when Downs was serving there, deplored Downs's decision. After all, he said, even war has its rules. An Army chaplain wrestled with what he'd do if Downs came to him privately and confessed what he had done. A Marine Corps officer juggled a related question, of what he'd do if he came across an American soldier who, like Downs in the hypothetical case, was about to torture or execute a bound and unarmed prisoner.

Then Ogletree turned to the two most famous members of the evening's panel, better known than William Westmoreland himself. These were two star TV journalists: Peter Jennings of World News Tonight and ABC, and Mike Wallace of 60 Minutes and CBS.
Ogletree brought them into the same hypothetical war. He asked Jennings to imagine that he worked for a network that had been in contact with the enemy North Kosanese government. After much pleading, the North Kosanese had agreed to let Jennings and his news crew into their country, to film behind the lines and even travel with military units. Would Jennings be willing to go? Of course, Jennings replied. Any reporter would – and in real wars others from his network often had.

But while Jennings and his crew are traveling with a North Kosanese unit, to visit the site of an alleged atrocity by American and South Kosanese troops, they unexpectedly cross the trail of a small group of American and South Kosanese soldiers. With Jennings in their midst, the northern soldiers set up a perfect ambush, which will let them gun down the Americans and Southerners, every one.

What does Jennings do? Ogletree asks. Would he tell his cameramen to "Roll tape!" as the North Kosanese opened fire? What would go through his mind as he watched the North Kosanese prepare to ambush the Americans?

Jennings sat silent for about fifteen seconds after Ogletree asked this question. "Well, I guess I wouldn't," he finally said. "I am going to tell you now what I am feeling, rather than the hypothesis I drew for myself. If I were with a North Kosanese unit that came upon Americans, I think that I personally would do what I could to warn the Americans."

Even if it means losing the story? Ogletree asked.

Even though it would almost certainly mean losing my life, Jennings replied. "But I do not think that I could bring myself to participate in that act. That's purely personal, and other reporters might have a different reaction."

Immediately Mike Wallace spoke up. "I think some other reporters would have a different reaction," he said, obviously referring to himself. "They would regard it simply as a story they were there to cover."

"I am astonished, really," at Jennings's answer, Wallace said a moment later. He turned toward Jennings and began to lecture him:

"You're a reporter. Granted you're an American"-at least for purposes of the fictional example; Jennings has actually retained Canadian citizenship. "I'm a little bit at a loss to understand why, because you're an American, you would not have covered that story."

Ogletree pushed Wallace. Didn't Jennings have some higher duty, either patriotic or human, to do something rather than just roll film as soldiers from his own country were being shot?

"No," Wallace said flatly and immediately. "You don't have a higher duty. No. No. You're a reporter!"

Jennings backtracked fast. Wallace was right, he said.

"I chickened out." Jennings said that he had gotten so wrapped up in the hypothetical questions that he had lost sight of his journalistic duty to remain detached.

As Jennings said he agreed with Wallace, everyone else in the room seemed to regard the two of them with horror. Retired Air Force general Brent Scowcroft, who had been Gerald Ford's national security advisor and would soon serve in the same job for George Bush, said it was simply wrong to stand and watch as your side was slaughtered. "What's it worth?" he asked Wallace bitterly. "It's worth thirty seconds on the evening news, as opposed to saving a platoon."

Ogletree turned to Wallace. What about that? Shouldn't the reporter have said something?

Wallace gave his most disarming grin, shrugged his shoulders and spread his palms wide in a "Don't ask me!" gesture, and said, "I don't know." He was mugging to the crowd in such a way that he got a big laugh – the first such moment of the discussion. Wallace paused to enjoy the crowd's reaction. Jennings, however, was all business, and was still concerned about the first answer he had given.

"I wish I had made another decision," Jennings said, as if asking permission to live the last five minutes over again. "I would like to have made his decision" – that is, Wallace's decision to keep on filming.
A few minutes later Ogletree turned to George M. Connell, a Marine colonel in full uniform. jaw muscles flexing in anger, with stress on each word, Connell looked at the TV stars and said, "I feel utter … contempt. "

Two days after this hypothetical episode, Connell said, Jennings or Wallace might be back with the American forces – and could be wounded by stray fire, as combat journalists often had been before. The instant that happened, he said, they wouldn't be "just journalists" any more. Then they would expect American soldiers to run out under enemy fire and drag them back, rather than leaving them to bleed to death on the battlefield.

"We'll do it!", Connell said. "And that is what makes me so contemptuous of them. Marines will die going to get … a couple of journalists." The last few words dripped with disgust.

Not even Ogletree knew what to say. There was dead silence for several seconds. Then a square-jawed man with neat gray hair and aviator glasses spoke up. It was Newt Gingrich, looking a generation younger and trimmer than when he became Speaker of the House in I995. One thing was clear from this exercise, he said: "The military has done a vastly better job of systematically thinking through the ethics of behavior in a violent environment than the journalists have.

That was about the mildest way to put it. Peter Jennings and Mike Wallace are just two individuals, but their reactions spoke volumes about the values of their craft. Jennings was made to feel embarrassed about his natural, decent human impulse. Wallace was completely unembarrassed about feeling no connection to the soldiers in his country's army or considering their deaths before his eyes as "simply a story." In other important occupations people sometimes face the need to do the horrible. Frederick Downs, after all, was willing to torture a man and hear him scream. But Downs had thought through all the consequences and alternatives, and he knew he would live with the horror for the rest of his days. When Mike Wallace said he would do something horrible, he didn't bother to argue a rationale. He did not try to explain the reasons a reporter might feel obliged to remain silent as the attack began – for instance, that in combat reporters must be beyond country, or that they have a duty to bear impartial witness to deaths on either side, or that Jennings had implicitly made a promise not to betray the North Kosanese when he agreed to accompany them on the hypothetical patrol. The soldiers might or might not have found such arguments convincing, but Wallace didn't even make them. He relied on charm and star power to win acceptance from the crowd.

Mike Wallace on patrol with the North Kosanese, cameras rolling while his countrymen are gunned down, recognizing no "higher duty" to interfere in any way and offering no rationale beyond "I'm with the press" – this is a nice symbol for what Americans hate about their media establishment in our age.
____________
"The only end of writing is to enable the reader better to enjoy life, or better to endure it."
–Samuel Johnson
Warner Todd Huston is a Chicago based freelance writer. He has been writing opinion editorials and social criticism since early 2001 and before that he wrote articles on U.S. history for several small American magazines. His political columns are featured on many websites such as Andrew Breitbart's BigGovernment.com, BigHollywood.com, and BigJournalism.com, as well as RightWingNews.com, RightPundits.com, CanadaFreePress.com, StoptheACLU.com, AmericanDaily.com, among many, many others. Mr. Huston is also endlessly amused that one of his articles formed the basis of an article in Germany's Der Spiegel Magazine in 2008.
For a full bio, please CLICK HERE.
Comments
comments
Social Networking
Help the Soldiers!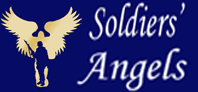 American Genius
Our Founding Ideas
---
"Governments are instituted among men,deriving their just powers from the consent of the governed." Declaration of Independence July 4, 1776
---
Subscribe in a reader




Tweets by @warnerthuston

Recently Written
What THEY Say:
Foreign News In English
Click HERE for information
on my fedora collection.Antique Stetsons, hat history...

Contact Us
Email Publius' Forum
Archives