June 9, 2014 | Filed Under Anti-Americanism, Barack Obama, Congress, Constitution, Crime, Democrats/Leftists, Ethics, GOP, Government, Government Corruption, Liberals, President, Progressives, Republicans, Warner Todd Huston | Comments Off on
---
GOP: Obama's Impeachment Off The Table

-By Warner Todd Huston
This may anger many conservatives–especially those who don't necessarily call themselves "Republicans"–but the GOP establishment has essentially said that impeaching Obama is off the table. As much as I despise this president, I have to agree with the decision.
According to The Washington Examiner's Paul Bedard: "Despite anger in many quarters of the nation over the president's prisoner swap, Republicans are backing off impeachment threats because they fear it would rally President Obama's Democratic base and kill the GOP's chances to win the Senate, according to congressional insiders and sources."
Sources tell Bedard that the GOP establishment think that launching any impeachment efforts now would only rally the Democrats right before the 2014 general elections.
Though I am no fan of the GOP establishment, this is sensible thinking, really.
But I would also say that there is no point launching any impeachment efforts after the election, either.
Read more
June 6, 2014 | Filed Under Anti-Americanism, Barack Obama, Business, Capitalism, Constitution, Democrats/Leftists, Ethics, Free Trade, Freedom, Government, Government Corruption, Jobs, Law, Liberals, Liberty, Progressives, Regulation, Taxes, The Law, Warner Todd Huston | Comments Off on
---
Now Obama Is Coming for Your Cigars, America

-By Warner Todd Huston
Obama's Food and Drug Administration is targeting your cigars, America, and if you are a cigar lover you'd better pay attention because if Obama gets his way costs will soar.
The USFDA is proposing a whole slew of new regulations changing the way the government treats cigars, one if which is to outlaw cigar sales over the Internet.
There are some other onerous and downright absurd regulations being proposed, too.
In one case, Obama plans to make it illegal to have walk-in humidors at your local cigar shop.
Read more
June 5, 2014 | Filed Under History, Ronald Reagan, Warner Todd Huston, WWII | Comments Off on
---
D-Day Anniversary: Remembering D-Day With Ike and Reagan

-By Paul Kengor
For me, Memorial Day happens twice within a week. The first, the official holiday at the end of May, is quickly reinforced a week later, every June 6: D-Day.
Of all the wartime anniversaries, none strike me quite like D-Day–the invasion of Normandy, the liberation of France, the final push to defeat Nazi Germany. It was June 6, 1944, a date that sticks like December 7, like July 4, like September 11. The mix of extreme sorrow and triumph has been unforgettably replicated on film by Steven Spielberg in the stunning opening of Saving Private Ryan.
What must it have been like to be among those first waves at the beaches? Indescribable, simply indescribable.
Read more
June 5, 2014 | Filed Under Anti-Americanism, Budget, Democrats/Leftists, Economy/Finances, Ethics, Government, Government Corruption, Liberals, Progressives, Property Taxes, Taxes, Texas, Warner Todd Huston | Comments Off on
---
Liberal Woman Can't Understand Why Her Vote Raises Her Taxes

-By Warner Todd Huston
Austin, Texas is the most liberal section of the Lone Star State. It is the state capital and a college town, so you know it is jammed full of half-witted liberals. And if you need a perfect example of that liberal mental disorder the Austin American-Statesman had a great one with an interview with a liberal voter who just couldn't understand why her vote for every liberal plan on the ballot ended up making her taxes go up every year.
On May 31, the Statesman published a story on how Austiners are looking for ways to stop the city from constantly raising taxes. Within that story was a very stupid woman named Gretchen Gardner who calls herself an "artist."
Good ol' self-identified lefty Gretchen said that her tax bill was just killing her and she just couldn't understand why.
Now, catch this logical disconnect:
Read more
June 4, 2014 | Filed Under Anti-Americanism, Entertainment, Race, Racism, Society/Culture, Sports, Warner Todd Huston | Comments Off on
---
V. Stiviano Also Said Weird, Racist Stuff on Tape

-By Warner Todd Huston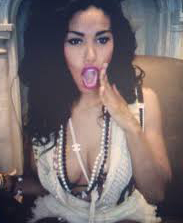 After "outing" her boss to the world as a racist with a secretly recorded phone conversation, old video has emerged of Donald Sterling's would-be girlfriend, V. Stiviano, also making racially charged statements.
A video from 2011 has re-emerged made by Sterling's "helper" as an audition for a failed reality show about gold digger women.
On the video, Stiviano is heard claiming that black people are financially irresponsible.
Read more
June 3, 2014 | Filed Under Anti-Americanism, Business, Capitalism, Computers, Democrats/Leftists, Economy/Finances, Education, Ethics, Google, Inernet, Jobs, Liberals, New Media, Progressives, Public School, San Francisco, Technology, Warner Todd Huston | Comments Off on
---
Google VP Publicly Flogs Own Company for Lack of Diversity

-By Warner Todd Huston
Laszlo Bock, Senior Vice President, People Operations, has publicly spoken out about the "lack of diversity" among Google employees. Despite Google's far left-wing company culture, he is apologetic and wants users to know that there are reasons that Google isn't "diverse" enough.
The reliably left-wing Google has for years tried to hide its astonishing lack of diversity from public view, but has apparently decided to come clean.
In a May 28 Google blog post Bock finally made to lift the veil of secrecy in which Google had enshrouded its employment statistics and revealed that the company is mostly white and mostly male.
Read more
June 2, 2014 | Filed Under Children, Democrats/Leftists, Education, Ethics, Family, Gay Marriage, Gays, Government, Government Corruption, Liberals, Progressives, Public School, Warner Todd Huston | Comments Off on
---
This CT High School's Home Coming Queen is a Guy

-By Warner Todd Huston
It is the time of year for high schools everywhere to begin electing their prom kings and queens. But a high school in Danbury, Connecticut went a different way this year nominating an openly gay male student as both its king and its queen.
17-year-old Nasir Fleming says he grew up being bullied over his sexual orientation but being elected by his fellow students as the school's prom queen is "sending a message" that bullying is not cool.
The young man says he was not expecting to win but when he did the school erupted in applause.
"I was flabbergasted," he told the Danbury News Times. "The audience was surprised and extremely supportive. The audience was more excited than I was," he said.
Read more
June 2, 2014 | Filed Under Democrats/Leftists, Ethics, Government Corruption, John Kennedy, Liberals, President, Progressives, Warner Todd Huston | Comments Off on
---
New Book Says Jackie O 'Got Even' With JFK by Bedding Both RFK and Teddy

-By Warner Todd Huston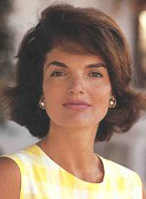 A bombshell new book about the life of Jacqueline Kennedy Onassis claims that she had a robust sex life before and after her life with President John Kennedy. But the book shocks readers with the claim that Jackie O also had numerous sex partners during her marriage to the president and even had affairs with his own brothers.
The book, Jacqueline Kennedy Onassis, A Life Beyond Her Wildest Dreams, by Darwin Porter and Danforth Prince, claims to chronicle the life of what is perhaps America's most famous First Lady, laying out a long, long list of sexual partners she supposedly had throughout her very public life.
The book insists that Jackie had steamy affairs with such Hollywood stars as Warren Beatty, Peter Lawford, Paul Newman, Gregory Peck, Frank Sinatra, William Holden and Marlon Brando.
Read more
June 1, 2014 | Filed Under Afghanistan, Anti-Americanism, Army, Barack Obama, Congress, Democrats/Leftists, Ethics, Foreign Policy, Government Corruption, Islam, Islamofascism, Koran, Liberals, Military, President, Progressives, Religion, Sharia, Taliban, Terrorism, Warner Todd Huston | Comments Off on
---
Questions on Bergdahl POW Release: Dad a Muslim Symp? Soldier Deserted? Obama's Actions Illegal?

-By Warner Todd Huston

With Update: More Anti-American Tweets from Robert Bergdahl…
There are an awful lot of unanswered questions and controversies in this POW release of US soldier Sgt. Bowe Bergdahl. Firstly, it seems he actually deserted the army, he didn't just get accidentally captured. Secondly, it seems his father might be in sympathy with our Muslim enemies. Last, Obama's action in negotiating with the terrorists for his release may have violated the law because he did it all secretly without telling Congress.
There is a story from a member of Bowe's own unit that details his weirdo behavior, wacky ideas, and ultimate desertion. According to one of the soldiers who served with Bergdahl, he didn't get captured after wandering off. He was in the process of deserting the Army when he got captured.
In this soldier's telling, Bergdahl was making all sorts of strange claims–he said he once beat up drug dealers back home and that he once joined the French Foreign Legion and he did neither–and kept telling his troop mates that he was going to become a mercenary so he could shoot people.
In one part of this soldier's story, Bergdahl sent all his belongings home just before he disappeared into Taliban country. Why would he do that unless he intended to leave?
Then the idiot ended up captured by the Taliban after he deserted to go become a "mercenary," whatever he thought that was?
Read more
« Previous Page
Social Networking
Help the Soldiers!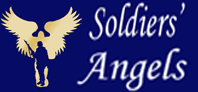 American Genius
Our Founding Ideas
---
"Governments are instituted among men,deriving their just powers from the consent of the governed." Declaration of Independence July 4, 1776
---
Recently Written
Featured Sites



What THEY Say:
Foreign News In English
Illini Alliance
Blogroll
Political Parties

Contact Us
Email Publius' Forum
Archives
Links
Other Blogs
MilBlogs
Religion

Gun Rights
Education
Radio Hosts