November 5, 2014 | Filed Under Barack Obama, Bruce Rauner, Congress, Democrats/Leftists, Elections, Ethics, GOP, Government, Government Corruption, Government, Ill. County, Illinois State Government, John Cullerton, Liberals, Michael Madigan, Pat Quinn, President, Progressives, Warner Todd Huston | Comments Off on
---
Even in Blue Illinois the GOP Wave of 2014 Had an Impact, But The State is STILL A Major Failure

-By Warner Todd Huston
The Republicans bumped up their gains in the Senate and the House of Representatives and also gained in Governor's mansions across the nation and even deep, deep blue Illinois was affected by this GOP wave. But even with these few bright spots, Illinois is the worst state in the union on every level.
But, yes, last night there were some bright spots. First of all, two Democrats lost their seats in the House of Representatives.
In the 10th District over in Lake County, Robert Dold re-took the seat he lost in 2012 when Democrat Brad Schneider knocked him out. Schneider rode Obama's coat tails into the House in the big 2012 Democrat sweep.
Dold endured a vicious campaign full of lies launched by Schneider and the Democrat Congressional Campaign Committee. The Democrats claimed Dold was a "Tea Party" extremist and a major anti-abortion activist and neither are true.
But the shocker was the 12th District race where State Rep, Mike Bost just slammed Democrat incumbent Bill Enyart by a wide margin. I don't think anyone had this major upset on their radar here in Illinois. Enyart only got one term and was ushered into office in 2012 along with the 10th District's Schneider.
But the biggest upset is the race for Governor in the Land of Lincoln.
Read more
November 4, 2014 | Filed Under Anti-Americanism, Barack Obama, Budget, Business, Capitalism, Democrats/Leftists, Ethics, Government Corruption, House of Representatives, Jobs, Journalism, Liberals, Media, Media Bias, Michelle Obama, Nanny State, President, Progressives, Taxes, Warner Todd Huston | Comments Off on
---
Michelle Obama Out Right Lies About Illinois 'Leading' in Job Creation, Media Silent

-By Warner Todd Huston
A few days ago, First Lady Michelle Obama was in Southern Illinois and during her speech she noted that Illinois leads the nation in job creation. This is a flat out lie. Not just political spin, but based solely on statistics, a straight out lie. And where was the media? Practically silent.
Obama was in Illinois to stump for Democrat Congresswoman Cheri Bustos who we hope is beaten by Republican candidate Bobby Schilling in the Illinois 17th District.
According to the Quad City Times, Obama praised Illinois for being a job creator saying, ""And we are here to keep this state in the right direction. And this state is leading the nation in job creation."
Read more
November 3, 2014 | Filed Under 1st Amendment, Anti-Americanism, Barack Obama, Congress, Constitution, Democrats/Leftists, Elections, Ethics, Government, Government Corruption, Journalism, Media, Media Bias, Nanny State, President, Progressives, Warner Todd Huston | Comments Off on
---
New Anti-Media Campaign Debuts in North Carolina to Defeat Kay Hagan

-By Warner Todd Huston
An interesting new TV ad campaign that targets the left-wing media instead of just a political party or candidate has begun in North Carolina as Election Day bears down upon the nation.
The TV spot is ostensibly an ad asking voters to defeat Democrat incumbent Senator Kay Hagan, but the main message is anti-Old media as opposed to strictly anti-Kay Hagan.
A similar ad is running in New Mexico and both are sponsored by a PAC named the Conservatism War Chest. The PAC's spokesman, Mike Flynn, notes that conservatives can't win until the media is defeated. (Disclosure: I've known Mike for years and have worked with him at Bretbart.com. But I've never discussed this effort with him.)
"Conservatives can never gain final victory until they confront the problem of news organizations who are the real opposition party in America," Flynn said. "This content-heavy spot puts before the public case studies that establish these organizations as partisan not journalistic organizations that are dedicated to activism, not the fearless pursuit of the truth."
Here is how the PAC explains its efforts:
Read more
November 2, 2014 | Filed Under Anti-Americanism, Barack Obama, Budget, Business, Capitalism, Congress, Constitution, Crime, Democrats/Leftists, Ethics, GOP, Government, Government Corruption, Health, Insurance, Liberals, Obamacare, President, Progressives, Republicans, Warner Todd Huston | Comments Off on
---
UNPRECEDENTED: Obama Orders Insurance Industry to Withhold New Prices Until AFTER Midterm Elections

-By Warner Todd Huston
Barack Obama is again playing political games with our health insurance industry and has turned in another underhanded move against it by forcing insurance carriers, brokers and agents to withhold their 2015 prices until after the 2014 midterm elections are over all so that the news of higher prices won't hurt Democrats on Election Day.
This means that customers looking to get new insurance or those wishing to scout new policies to see if they can get a better deal are not able to shop for insurance.
Before we get into that, though, millions of new cancellations will be hitting on January 1, 2015. Much of this news has gone under the radar as Democrats and their lapdog media are keeping this as quiet as possible.
There is also something different with these cancellations, something that has never happened before in the healthcare insurance industry. Past practice has always been that the next year's new rates are released 60 days before the first day of the next year. But Obama has mandated that companies hold back on that normal practice so that he can shield Democrats at the polls.
Here is how insurance agent C. Steven Tucker explained it this weekend:
This year, for the first time in 20 years I can not even quote a replacement product because Barack Obama has issued a GAG ORDER to the health insurance industry instructing them not to disclose their January 2015 health insurance rates until after the mid-term elections. This is unprecedented. Normally health insurance premiums are released for public viewing 60 days before the January 1st effective date. Where are the reports on these cancellations and the gag order from NBC, ABC, CBS and CNN? The only news organization that I am aware of that has reported on any of this is the Fox News channel. I can guarantee you one thing, not one of my clients who received a cancellation notice is voting Democrat on Tuesday.
This is once again proof that healthcare is not about health for this most corrupt president in American history. It is politics all the way through for this man.
Your health doesn't matter to Barack Obama. He cares only about what political benefit he can get from taking over our healthcare industry.
It is also proof that the health of Americans does not interest the news media, either. All they care about is how they can help Democrats.
But this is just a small example of what happens when you allow government to take over an industry like this. It stops being about what ever the industry is supposed to be about and becomes a mere political tool.
Finally, let us point out something else that is glaringly obvious. The GOP is in on this game. After all, you haven't heard a word about this from any GOP candidate have you? They are clearly running interference for Obama on this by staying silent.
____________
"The only end of writing is to enable the reader better to enjoy life, or better to endure it."
–Samuel Johnson
Follow Warner Todd Huston on:
Twitter
Facebook
Tumblr
Warner Todd Huston is a Chicago based freelance writer. He has been writing opinion editorials and social criticism since early 2001 and before that he wrote articles on U.S. history for several small American magazines. His political columns are featured on many websites such as Andrew Breitbart's BigGovernment.com, BigHollywood.com, and BigJournalism.com, as well as RightWingNews.com, CanadaFreePress.com, Wizbang.com, among many, many others. Huston has also appeared on Fox News, Fox Business Network, CNN, and many local TV shows as well as numerous talk radio shows throughout the country.
For a full bio, please CLICK HERE.
November 1, 2014 | Filed Under Humor, Warner Todd Huston | Comments Off on
---
Daylight Saving… the MOVIE!

In a world where time is unreliable…

SAVE THE CHILDREN!

November 1, 2014 | Filed Under Anti-Americanism, Barack Obama, Budget, Congress, Constitution, Democrats/Leftists, DREAM Act, Economy/Finances, Entitlements, Ethics, Government Corruption, Health, Immigration/Immigrants, Law, Liberals, Mexico, Nanny State, Obamacare, President, Progressives, Regulation, Taxes, Warner Todd Huston | Comments Off on
---
Obamacare Funds Being Used to Push Amnesty for Illegals

-By Warner Todd Huston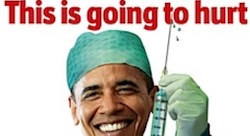 Obamacare was supposed to be about getting healthcare for those Americans–I emphasize, Americans–who fell through the system and were un-insured. But, like all government programs, it has failed to do what it set out to do. Worse, now we find healthcare dollars being used to push amnesty for illegals.
Rep. Lamar Smith (R-TX) recently demanded to know why Obamacare money is going to a campaign to push amnesty. Smith wrote a letter to House Appropriations Chair Harold Rogers (R-KY) and demanded that the program be defunded.
Smith points to a $15 million grant hidden in Obamacare's Prevention and Public Health Fund given to the California Endowment, a purported healthcare agency in the Golden State.
Read more
« Previous Page
Social Networking
Help the Soldiers!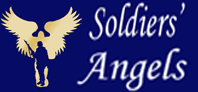 American Genius
Our Founding Ideas
---
"Governments are instituted among men,deriving their just powers from the consent of the governed." Declaration of Independence July 4, 1776
---
Recently Written
Featured Sites



What THEY Say:
Foreign News In English
Illini Alliance
Blogroll
Political Parties

Contact Us
Email Publius' Forum
Archives
Links
Other Blogs
MilBlogs
Religion

Gun Rights
Education
Radio Hosts