December 4, 2014 | Filed Under Budget, Business, Capitalism, Democrats/Leftists, Education, Elections, Government, Government Corruption, Jobs, Liberals, Progressives, Public Employees Unions, Public School, Taxes, Teachers Unions, Unions, Warner Todd Huston, Wisconsin | Comments Off on
---
15,000 Wisconsin Teachers Tell Union to Get Lost

-By Warner Todd Huston
Unions are having a tough time of it in Wisconsin of late. Since Governor Scott Walker saved the state budget with his new union rules and since he gave workers a choice, Wisconsin's teachers unions have been in steep decline and this year's certification vote was further proof that workers don't want unions.
Under Act 10 in Wisconsin, it is now the law that teachers unions have to be re-certified each year and to be recognized as a bargaining unit the unions must get 51% support from members.
Since Act 10, unions have found that members are very, very unhappy to be part of their organization and thousands of teachers are opting out. This year, nearly 15,000 public employee union members refused to vote for their union, and 25 more unions were decertified by a vote. That is 100 fewer unions than last year even applied for re-certification.
This brings the number of Wisconsin teachers unions to 285 state wide, down from 408 last year.
Read more
December 4, 2014 | Filed Under Anti-Americanism, Chicago, Crime, Entertainment, FBI, Islam, Islamofascism, Koran, Terrorism, TV, Warner Todd Huston | Comments Off on
---
Report: Oprah Winfrey Was Targeted in Terrorist Bomb Plot

-By Warner Todd Huston
Oprah Winfrey's Chicago-based TV studios and Chicago landmark building Sears Tower (now Willis Tower) were the subject of a previously undiscovered terror bombing plot, a new report reveals.
Judicial Watch discovered new information that reveals that the two Chicago facilities were targeted in a bombing plot in 2009. The plot was only discovered this year when two of the bombing's planners were arrested on unrelated charges.
Read more
December 3, 2014 | Filed Under Catholicism, Christianity, Communism, Democrats/Leftists, Ethics, Government, Islam, Islamofascism, Italy, Jews, Judaism, Koran, Liberals, PCism, Progressives, Religion, Sharia, Socialism, Society/Culture, Terrorism, Warner Todd Huston, Western Civilization | Comments Off on
---
The Communist Pope Now Saying Christians Just Like Islamist Terrorists

-By Warner Todd Huston
With "friends" like Pope Francis, who needs enemies? Now the Pope notorious for his Marxist rhetoric is essentially saying that Christian "fundamentalists" are somehow just like Islamist terrorists. This guy is a disaster for Catholics and the west.
During an address last weekend, Pope Francis said that equating Islam with it worst, most violent members is unfair. Then he went on to downplay Islamist terror by saying that Christians have their fundamentalists, too–as if Islamist terrorists and Christian hardliners are exactly the same.
Francis said that calling terrorists Muslim was a mistake because not all Muslims are terrorists.
Read more
December 2, 2014 | Filed Under Congress, Conservatives, Elections, GOP, Government, House of Representatives, Republicans, Senate, Warner Todd Huston | Comments Off on
---
The Wide Diversity in the GOP's 2014 Freshmen Class

-By Warner Todd Huston
A few days ago I noted that an American Indian got elected to the state legislature in Montana as a Republican. But the fact is, the 2014 GOP freshman field was more diverse than ever and many of those candidates won their elections. Minorities took seats as Republicans from coast to coast.
In Montana, G. Bruce Meyers, a member of the Chippewa-Cree Tribe and a Republican, took a seat in the State House and took it away from the Democrats who have held that seat for decades and decades.
But Meyers isn't alone. A recent New York Times report notes that the GOP took control of 69 of the 99 statehouse chambers (both House and Senates) this year and many of these new and returning Republicans are minorities.
Read more
December 1, 2014 | Filed Under Constitution, Crime, Democrats/Leftists, Ethics, Free Speech, Freedom, Government, Government Corruption, Law, Liberals, Liberty, Occupy Wall Street, President, Progressives, Race, Racism, The Law, Warner Todd Huston | Comments Off on
---
Ferguson Protests From Coast to Coast, Will They Effect 'Change'?

-By Warner Todd Huston
On Saturday, Nov. 29, some five days after a grand jury decided not to indict a Ferguson policeman for murder, a group of 100 people gathered to walk from Ferguson, Missouri to the state capital in Jefferson City to protest the grand jury decision. In the last week protests across the nation echoed the discontent seen in Ferguson. But as these protests now seem to be winding down, what did they accomplish?
Early in August when a white police officer shot an unarmed black teenager after the teen had committed a strong-arm robbery of a local convenience store, many activists thought they had the perfect cause for protest. But protests quickly devolved into riots and police responded with force giving protesters even more to gripe about.
Months later a grand jury meeting to decide if that police officer had acted in a criminal manner decided not to indict him sparking further riots and protests in Ferguson.
Ferguson wasn't the only place that sponsored protests in support of Michael Brown, the teen shot in early August. Protests occurred all across the country from California, Indiana, and Texas, to Illinois, Boston, and New York.
Read more
« Previous Page
Social Networking
Help the Soldiers!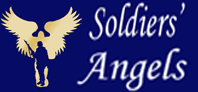 American Genius
Our Founding Ideas
---
"Governments are instituted among men,deriving their just powers from the consent of the governed." Declaration of Independence July 4, 1776
---
Recently Written
Featured Sites



What THEY Say:
Foreign News In English
Illini Alliance
Blogroll
Political Parties

Contact Us
Email Publius' Forum
Archives
Links
Other Blogs
MilBlogs
Religion

Gun Rights
Education
Radio Hosts