January 6, 2015 | Filed Under Al Sharpton, Anti-Americanism, Business, Capitalism, Crime, Democrats/Leftists, Entitlements, Ethics, Free Speech, Freedom, Government Corruption, Journalism, Liberals, Liberty, Media Bias, MSNBC, Progressives, Race, Racism, Rights, Warner Todd Huston | Comments Off on
---
How Al Sharpton Rakes in Millions Not to Call Corporations 'Racist'

-By Warner Todd Huston
According to a new investigative article, Al Sharpton has spent years shaking down corporations essentially for protection money supplied to him so that he would avoid calling them "racists," or setting up boycotts, and creating uncomfortable public relations nightmares.
An extensive piece in the New York Post on Sunday traced Sharpton's practice of taking money in exchange for his silence. The MSNBC host, the Post said, has taken millions not to attack corporations for their purported racism.
"Al Sharpton has enriched himself and NAN for years by threatening companies with bad publicity if they didn't come to terms with him," Ken Boehm, chairman of the National Legal Policy Center (NLPC) told the paper. "Put simply, Sharpton specializes in shakedowns."
Only a few weeks ago, the National Legal & Policy Center published an open letter to Walmart asking the nation's largest retailer to stop funding Sharpton's National Action Network.
Read more
January 5, 2015 | Filed Under Anti-Americanism, Business, Capitalism, Civil Rights, Constitution, Crime, Democrats/Leftists, Ethics, Free Speech, Freedom, Government, Jobs, Liberals, Liberty, Progressives, Regulation, Rights, Taxes, Warner Todd Huston | Comments Off on
---
Differences Between Civil Rights Movement of 1963 and Today's Illicit Nonsense is Stark

-By Warner Todd Huston
Comparing the wholly American and sensible demands issued by the real civil rights movement during the event that saw Martin Luther King deliver his "Dream" speech in August of 1963 to the mishmash of self aggrandizing nonsense belched forth by today's "BlackLivesMatter "movement" reveals a startling difference and exposes today's protesters to be disjointed, illogical, filled and with race-hate not to mention insensate and childish.
When King mounted the steps of the Lincoln Memorial in that great American moment to begin to change forever how Americans treated its black citizens he didn't do so alone. He stepped out to give his soaring "I Have a Dream" speech backed by hundreds of key members of the burgeoning civil rights movement, organizers who themselves were backed by hundreds of thousands of Americans, black and white, spread all across the country.
Before that great rally in Washington in 1963, the civil rights movement had already coalesced into a concerted effort replete with demands that they hoped would bring relief to millions of Americans yearning to be as free as the rest of the country.
Read more
January 3, 2015 | Filed Under Anti-Americanism, Barack Obama, Budget, Communism, Congress, Democrats/Leftists, Economy/Finances, Entitlements, Ethics, Government Corruption, Health, Insurance, Liberals, Obamacare, Policy, President, Progressives, Rights, Senate, Socialism, Taxes, Warner Todd Huston | Comments Off on
---
Yet Another Bad Surprise for Obamacare Users: Their Year-End Taxes Will Soar

-By Warner Todd Huston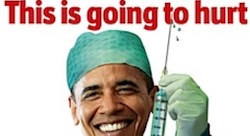 So, you thought the Lord God Obama had given you some "free" healthcare, did you? You've happily applied for and used his subsidies all last year because that clunky, constantly crashing Obamacare website said you could, eh? Well, guess what? Come April 15 you'll probably owe a whopping new tax bill to the IRS because, as it turns out, you didn't really deserve the subsidy you got. Sucks, doesn't it?
The government reports that nearly 7 million Americans took advantage of the subsidies they were offered on the Obamacare exchange websites, subsidies that helped them cut down on the costs of the newly mandated Obamacare healthcare policies.
But now, according to tax preparation company H&R Block, as many as 4 million subsidy users might discover that in fact they made too much money to have been allowed to get the subsidy and at tax time the IRS will demand that they pay the money back.
Read more
January 2, 2015 | Filed Under 1st Amendment, Anti-Americanism, Censorship, Children, Constitution, Courts, Crime, Democrats/Leftists, Education, Ethics, Family, Free Speech, Freedom, Government, Government Corruption, Law, Liberals, New Hampshire, Progressives, Public School, Warner Todd Huston | Comments Off on
---
Case Dismissed Against Father Arrested for Questioning Daughter's School Assignment

-By Warner Todd Huston
Back in May a father upset that his 14-year-old daughter was given a sexually explicit reading assignment at school was arrested for daring to confront the school board over the book. Now, the father's case has been dismissed by a judge who was shocked at the arrest and said it was a "chilling" example of the unconstitutional quashing of the father's right of free speech.
On May 6, parent William Baer attended a school board meeting in Gilford, New Hampshire where he expressed his unhappiness that his 14-year-old daughter was assigned the book "Nineteen Minutes," a book that contains sexually explicit and violent content.
In one part of the book, for example, a teenaged girl is raped by a drunken boy. The violence and the explicit nature of the passage made the father question the assignment.
Read more
January 1, 2015 | Filed Under Anti-Americanism, Congress, Conservatives, Democrats/Leftists, Ethics, GOP, Government, Government Corruption, House of Representatives, Liberals, Progressives, Race, Racism, Republicans, Warner Todd Huston | Comments Off on
---
Leave Steve Scalise Alone

-By Warner Todd Huston
I have been watching all this hullabaloo over whether or not Representative Steve Scalise (R, LA) is a closet white supremacist because he spoke one time to a group connected to notorious KKK member David Duke. Now, I am not a Scalise fan because he isn't as conservative as I'd like, but in the end I have come down on his side. So, leave Steve Scalise alone, will you?
Scalise, the third in line of the GOP House leadership, got himself in trouble at the end of December when it got out in the media that back in 2002 he had given a speech to a gathering of the European-American Unity and Rights Organization (EURO). [Ed to add:or did he even do so?] While the name of the group sounds innocuous, the fact is the group was connected to white supremacist and notorious Klan member David Duke.
In fact, Duke himself joked that they created the name to sound innocuous on purpose so that they could mask their supremacist notions.
Read more
« Previous Page
Social Networking
Help the Soldiers!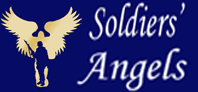 American Genius
Our Founding Ideas
---
"Governments are instituted among men,deriving their just powers from the consent of the governed." Declaration of Independence July 4, 1776
---
Recently Written
Featured Sites



What THEY Say:
Foreign News In English
Illini Alliance
Blogroll
Political Parties

Contact Us
Email Publius' Forum
Archives
Links
Other Blogs
MilBlogs
Religion

Gun Rights
Education
Radio Hosts