February 4, 2015 | Filed Under Anti-Americanism, Barack Obama, Bobby Jindal, Democrats/Leftists, Ethics, Foreign Policy, GOP, Government, Government Corruption, Islam, Islamofascism, Jihad, Liberals, Louisiana, Middle East, PCism, President, Progressives, Republicans, Sharia, Society/Culture, Terrorism, Warner Todd Huston, Western Civilization | Comments Off on
---
Louisiana Gov. Jindal Calls Islamic Terror What It Is

-By Warner Todd Huston
Defying the liberal foreign policy formula, last week Louisiana's Republican Governor Bobby Jindal gave an honest, realistic assessment of the Islamist terror going on all across the world. It was an assessment that the Obama administration has refused to acknowledge but it was one that the American people yearn to hear from their leaders. Jindal has been one of the few who seems to understand the reality on the ground.
Naturally Jindal got all kinds of criticism after his interview on the January 26th edition of the Family Research Council's "Washington Watch." During the interview Jindal called Islamic terror out for what it is, but his honesty and straight talk deserves to be praised.
The most amazing thing that he said–and also the most obviously true–is that he called the Muslim spread into the west an attempt to "colonize" and "invade" the west.
"If we're not careful the same no-go zones you're seeing now in Europe will come to America," Jindal said. He went on to criticize academia and the "media elite" who work hard against the U.S. and "don't want to proclaim American exceptionalism."
Read more
February 3, 2015 | Filed Under Gary Krasner | Comments Off on
---
An Epidemic of 'Stupid'

-By Gary Krasner

Gov. Chris Christie is an anti-vaccine conspiracy nut?!

Any observer of politics can only sit back and marvel at the irony of this event. The fact that this is another instance of political demagoguery tainting a complicated science issue is nothing to celebrate. So don't get me wrong. It's unpleasant to watch. But it's so educational about the disgusting dumbing-down of any issue that's not of Micky-Mouse simplicity.

But just look at what's happened.

Up until yesterday, Chris Christie was the top sound bite winner of all time. He used his power as governor to hog the spotlight and shout down voices of dissent. He was a "debate ender". He never fostered thoughtful commentary which departed from his views. Why permit dissenting views when you command all the attention, by way of being governor?

He defended, for example, judicial rulings that were in accord with sharia law. And he nominated a pro sharia lawyer to judgeship. Thoughtful criticism was published. But Christie lashed back with intolerance and didn't address the criticism on-point. He just issued the usual demagoguery and strawman arguments in sound bite format against dissenters. he called them Islamophobes.

OK, you get the point.
Read more

February 3, 2015 | Filed Under Amnesty, Anti-Americanism, Barack Obama, Crime, Democrats/Leftists, DREAM Act, Ethics, Government Corruption, Hispanics, Immigration/Immigrants, La Raza, Liberals, Mexico, President, Progressives, Race, Racism, Warner Todd Huston | Comments Off on
---
Obama's Wave of Illegals Also Bring a Wave of Violent and Petty Crimes

-By Warner Todd Huston
When Obama threw open the southern border and advertised is South and Central American countries to tell foreigners that anyone who came to the US illegally would be given amnesty, he also threw open our back door to a wave of your conventional criminals such as rapists, murderers, thieves, and drug dealers.
That is exactly what has happened, too. According to new reports crime by illegals has exploded all across the country (as especially in the south west). A list compiled by the federal government reveals criminal convictions that were won against 1,000 of the 36,007 foreign criminals who were released out into our country by officials in 2013.
"The 1,000 criminals' convictions," The Daily Caller wrote, "included 196 drunk-driving charges and 57 other driving offenses, 88 theft, 69 burglary and 24 larceny charges, 26 assault charges and 35 charges of battery, 178 drug charges, two rape charges and at least four auto thefts."
Read more
February 3, 2015 | Filed Under Barack Obama, Democrats/Leftists, Ethics, Government Corruption, ISIS, Islam, Islamofascism, Jihad, Liberals, President, Progressives, Religion, Sharia, Syria, Terrorism, Warner Todd Huston | Comments Off on
---
Breaking: ISIS Burns Jordanian Pilot Alive

-By Warner Todd Huston
The monstrous Muslims of ISIS have done it again, this time stepping up the horror by burning a captive alive. ISIS has killed the pilot from Jordan that they captured in December. Naturally they put the whole spectacle on video for the world to see.
The pilot from the Jordan Air Force, Muath al-Kasaesbeh, crash landed his plane in ISIS held territory in Syria late last year and ended up in the hands of the Muslim monsters. They have been threatening to execute him ever since.
But instead of what has become the "normal" means of execution, the beheading, this time the monsters upped horror by dousing the pilot with gasoline (or some such combustible) and lighting him on fire, burning him alive.
This is the face of Islam, people. These are the monsters that Obama refuses to call Islamic terrorists.
Read more
February 2, 2015 | Filed Under Al Sharpton, Anti-Americanism, Business, Capitalism, Crime, Democrats/Leftists, Ethics, Government Corruption, Liberals, Progressives, Taxes, Warner Todd Huston | Comments Off on
---
Report: Every Business Started by Al Sharpton Closed for Non-Payment of Taxes

-By Warner Todd Huston
It has been discovered that all the businesses that race-baiter and MSNBC talking head Al Sharpton has started has been closed because of non-payment of taxes.
In the report at National Review by Jillian Kay Melchior, it was revealed that every for-profit company Sharpton has started has been forcibly shut down by one tax jurisdiction or another because he never paid his taxes.
Records show that Sharpton's beleaguered for-profit entities often overlap and intertwine, some sharing ties with the reverend's nonprofit organization, National Action Network. Their financial records are copious, confusing, and sometimes outright bizarre, and together, they depict persistent financial woes for Sharpton, who also personally owes New York State nearly $596,000, according to active tax warrants.

"He clearly appears — based on the information that's available to us — to have a history of noncompliance with tax obligations," says Bernadette Schopfer, the director of taxation at New York's Maier Markey & Justic, a certified public-accounting firm that has had no dealings with Sharpton or National Action Network. "It appears that [Sharpton] does not file [taxes for his businesses], and then opens up something else. At all the entities we see he has opened up, he has not been compliant with the obligations of the owner of a business. . . . He's either willful in his behavior, or he's just sloppy."
But it is the same with his personal taxes, too. It is well known that he owes at least $4.5 million in back taxes that he still has not paid nor made any provisions to pay.
Read more
February 2, 2015 | Filed Under Anti-Americanism, Barack Obama, Budget, Climate Change, Democrats/Leftists, Earmarks, Economy/Finances, Entitlements, Environment, EPA, Ethics, Government, Government Corruption, Jobs, Liberals, President, Progressives, Taxes, Warner Todd Huston | Comments Off on
---
Obama Plans to Include Provisions for 'Rising Sea Levels' In Every Federal Project

-By Warner Todd Huston
Going forward, Barack Obama has announced that every federal project will now include provisions to acknowledge the claim that sea levels will rise due to global warming.
Obama issued one of his many, many Executive Orders on Friday directing federal agencies to include plans for rising sea levels in every new project for the remaining years of his reign in the White House.
Read more
February 2, 2015 | Filed Under Britain, Entertainment, Music, Warner Todd Huston | Comments Off on
---
Listen to Freddie Mercury and David Bowie's Isolated Vocal Track the 1981 Hit 'Under Pressure'

-By Warner Todd Huston

If you are a fan of Queen's Freddie Mercury and/or David Bowie, the isolated vocal track from Queen's hit song "Under Pressure" is pretty amazing.
Isolated vocals are not always pretty. Linda McCartney singing "Hey Jude" is one of the worst examples, but ">David Lee Roth doing "Running With the Devil" isn't much better.
But the isolated vocals from "Under Pressure" reveals two singers at the top of their game and on target vocally.
Read more
February 1, 2015 | Filed Under Anti-Americanism, Barack Obama, Democrats/Leftists, Founders, George Washington, Government Corruption, History, John Adams, Liberals, President, Progressives, Warner Todd Huston | Comments Off on
---
[VIDEO] HISTORY FAIL: Obama Thinks George Washington Lived in the White House

-By Warner Todd Huston
Once again we see that Barack Obama doesn't know anything at all about American history. In this clip we see Obama claim that he is the first president to make booze in the White House "since George Washington."
Unfortunately for his failed knowledge of history, George Washington not only never lived in the White House but he frikkin died the year before it was even finished being built.
Obama cares so little about this country that he doesn't even know the simplest facts about his own house.
Read more
February 1, 2015 | Filed Under Britain, Democracy, Democrats/Leftists, Ethics, Europe, Government Corruption, Islam, Islamofascism, Jihad, Koran, Liberals, Middle East, Nanny State, Religion, Security/Safety, Sharia, Terrorism, Transparency, Warner Todd Huston | Comments Off on
---
Former British Spy Chief Says Security Policies Jeopardize Free Speech

-By Warner Todd Huston
The former head of one of Britain's two main security services has admitted that some of her nation's security polices are jeopardizing free speech in Britain.
Baroness Eliza Manningham-Buller, former head of Britain's spy agency MI5 has come out to say that she does not support new anti-terror measures which will force universities to restrict the speech and actions of radical Muslims on campus.
Lady Manningham-Buller, director general of the Security Service until her retirement eight years ago, said the government's proposals could "jeopardise" the Government's anti-terror programme, known as Prevent.

The former spy chief said: "This is potentially in conflict with the university's existing obligations to protect free speech, something we are all concerned about.

"My instincts are very often in support of the Government on these sort of subjects, knowing that countering terrorism is not straightforward.

"However, the doubts that I expressed … about putting Prevent, whatever its importance, on a statutory footing, in particular with regard to universities, have not been assuaged by anything that I have heard."

Under Mrs May's plans universities will have a statutory duty to prevent extremism taking place on their property.
It is a fine line between security and free speech, for sure, one that western nations need to come to grips with to stay in keeping with having a free and open society.
Read more
February 1, 2015 | Filed Under Democrats/Leftists, Entertainment, Ethics, Government Corruption, Journalism, Liberals, Media, Media Bias, Race, Racism, TV, Warner Todd Huston | Comments Off on
---
Racist 60 Minutes Reporter Steve Kroft Told His Black Mistress Not to Dress 'Like Beyonce'

-By Warner Todd Huston
Steve Kroft, one of the cue card readers on the CBS "news" show "60 Minutes," has made himself notable–or maybe notorious–for telling his black mistress that he doesn't want to be seen in public with her and that she shouldn't dress "like Beyonce."
Kroft, who has been married to author and journalist Jennet Conant for 23 years, was caught cheating on his wife with a black hottie named Lisan Goines. The New York Post got hold of some steamy texts between Goines and Kroft that revealed that the long-time NBC on-air talent is a bit of a jerk.
Read more
February 1, 2015 | Filed Under Entertainment, Gary Krasner, Hollywood, Movies | Comments Off on
---
'Interstellar' Climate Change

-By Gary Krasner

This is not political commentary. it's just an interesting observation that there may be a political subtext to the movie interstellar.

I don't know if anyone else has made this observation. But I made the connection as soon as I saw who played a certain character in the movie. And given that you may have read elsewhere that director Christopher Nolan appears to be a political conservative (e.g. his last Batman movie), this may have been intentional.

And I'm not referring to themes in the movie that some reviewers have construed to be pro conservative. Some were written by conservatives, no doubt desperate to discover something from Hollywood that is not propagandizing from the left.

Although this reviewer ("Jay" somebody), while also mentioning a political subtext at one point, without labeling it conservative vs. Liberal, presents an interesting science interpretation of the film, albeit getting loopy on one aspect about it (e.g. – our fake moon landing!)

OK, with that said, here's my observation. And let me know if you found anyone else making this connection:
Read more

« Previous Page
Social Networking
Help the Soldiers!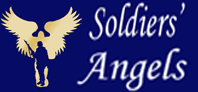 American Genius
Our Founding Ideas
---
"Governments are instituted among men,deriving their just powers from the consent of the governed." Declaration of Independence July 4, 1776
---
Recently Written
Featured Sites



What THEY Say:
Foreign News In English
Illini Alliance
Blogroll
Political Parties

Contact Us
Email Publius' Forum
Archives
Links
Other Blogs
MilBlogs
Religion

Gun Rights
Education
Radio Hosts