August 29, 2015 | Filed Under Anti-Americanism, Barack Obama, Democrats/Leftists, Ethics, Government Corruption, Liberals, Military, Poland, President, Progressives, Veterans, Warner Todd Huston | Comments Off on
---
Democrat Website Doesn't Know the Difference Between Aging Polish Military Vets and American Soldiers

Democrats so hate our military and are so entirely unfamiliar our veterans that on the website for the Democrat National Committee they posted a photo of some aging members of the Polish military—who were, by the way, actually WEARING their European inspired, Polish military uniforms–and labeled it as a photo of U.S. military veterans.

President Obama greets Polish veterans in Warsaw, Poland, on May 27, 2011.
A Democratic website mistakenly posted the photo to represent U.S. veterans.
Come on. LOOK at that photo. Who couldn't tell those weren't American uniforms?
The photo that was on the DNC website until last week showed aging veterans of the Polish military greeting President Obama. But instead of being properly labeled as a photo of members of a foreign military the photo was labeled as one depicting American military vets greeting the President.
Read more
August 28, 2015 | Filed Under Anti-Americanism, Democrats/Leftists, Donald Trump, Elections, Ethics, Government Corruption, Journalism, Liberals, Media, Media Bias, Mexico, Progressives, Republicans, Talk Radio, TV, Warner Todd Huston | Comments Off on
---
Spanish Language Media Calling Donald Trump 'Hitler'

-By Warner Todd Huston
As the Trump campaign rolls onward, Spanish language media in the U.S. are turning increasingly hostile with the real estate mogul being called everything from Hitler to a monkey.
Tempers flared at a recent Trump press conference when activist Univision TV personality Jorge Ramos leapt to his feet to interrupt the questions from other reporters and threw out a series of rapid fire statements and but no questions.
Trump had Ramos removed for the disruption, but then relented letting the activist TV star to engage him in a debate on some of the candidate's immigration ideas.
Ramos has admitted that he isn't really covering Trump as a reporter because Trump's comments are "personal" to him.
Read more
August 27, 2015 | Filed Under Barack Obama, Crime, Democrats/Leftists, Ethics, Government, Government Corruption, Liberals, President, Progressives, Race, Racism, Warner Todd Huston | Comments Off on
---
What a Surprise: The Racist Virginia TV Killer Was a Big Obama Fan

-By Warner Todd Huston
Is anyone surprised at this? Anyone at all? We've now discovered that the failed TV reporter who filmed himself murdering two white former co-workers in Virginia on Wednesday was once reprimanded by his TV boss for wearing an Obama badge while reporting election results in 2012.
Murderer Vester Lee Flanagan was a former reporter at WDBJ TV before being fired in 2013. His rambling, race-tinged manifesto reveals that he had been disgruntled about being fired ever since and he claimed that racism was a motivation for the murders.
Flanagan, for instance, claimed that the shooting of several African American churchgoers in Charleston was a prime motivator for his own murder spree.
But Flanagan seemed to have many more problems than the Charleston shooting. As The Daily Mail reports, Flanagan had a habit of verbally assaulting cameramen in public and "intimidating them with his violent temper."
Read more
August 26, 2015 | Filed Under Amnesty, Democrats/Leftists, Ethics, Government, Government Corruption, Immigration/Immigrants, Journalism, Liberals, Media, Media Bias, Progressives, Taxes, Warner Todd Huston | Comments Off on
---
Famous Illegal Alien Journalist Jose Antonio Vargas Isn't Paying the Taxes He's Always Claiming He Does

-By Warner Todd Huston
Journalist Jose Antonio Vargas, arguably the most famous illegal alien in the media, has repeatedly argued that he and other illegals are productive members of society and pay their "fair share" of taxes. But this claim just took a hit after news leaked that a federal tax lien of over $41K was levied against his property in California due to a failure to pay taxes.
Records showing the lien against Vargas' property were revealed by Red Alert Politics this week. The filings show that the journalist was hit with a $41,945.44 tax lien on Jan. 7, 2015 for failing to pay his 2010 taxes.
On a myriad of occasions Vargas has claimed that illegals, including himself, are law abiding, tax paying citizens. He made the claim in the famous 2011 New York Times article in which he "outed" himself as an illegal alien who had been breaking the law for over a decade. He also made the claim in such places as Time magazine in 2012, on CNN in 2014, and in multiple other venues.
Read more
August 25, 2015 | Filed Under 1st Amendment, 2nd Amendment, al Qaeda, Anti-Semitism, Barack Obama, Conservatives, Constitution, Crime, Democrats/Leftists, Ethics, FBI, Government, Government Corruption, Homeland Security, ISIS, Islam, Islamofascism, Jihad, Koran, Liberals, NSA, PCism, President, Progressives, Religion, Republicans, Security/Safety, Sharia, Society/Culture, Terrorism, Warner Todd Huston, Western Civilization | Comments Off on
---
Obama Admin. Again Warning That White 'Militias' are as Big a Threat as Islamists

-By Warner Todd Huston
Since the day his regime took over in Washington, Barack Obama's blinkered "intelligence" agencies have been warning that it is white people, conservative groups, tea partiers, military veterans, and "militias" that are the real danger lurking in America and recently Obama's FBI did it again claiming that "militias" (read white male gun enthusiasts) are looking to attack Muslims inside the USA.
In a report issued in May only to police departments and other law enforcement agencies, the FBI's Counterterrorism Division insisted that "militia extremists" are looking to kill Muslims. The report goes on to cite two–yes only two–instances of "militia" leaders saying they are mad at Muslims and may want to target them.
No actual instances of this desire to attack Muslims has been seen, though. Only talk. Still, the FBI is all worried over Americans with guns.
An intelligence bulletin issued by the FBI's Counterterrorism Division in late May warns that so-called "militia extremists" are likely to begin targeting Muslim institutions, including mosques and other religious facilities. The bulletin titled "Militia Extremists Expand Target Sets To Include Muslims" was obtained by Public Intelligence after being released to law enforcement in late May, just days before a planned "freedom of speech" rally outside a Phoenix mosque which attracted numerous individuals dressed in camouflage, tactical gear and carrying loaded assault weapons.

Based primarily on a "large body of source reporting generated mainly since 2013," the bulletin states that militia extremists are "expanding their target sets to include Muslims and Islamic religious institutions in the United States." The recent targeting of Muslims augments prior FBI analysis, contained in a January 2015 report, which found that "established militia extremists target government personnel and law enforcement officers, perceived threats from abroad, and individuals or institutions that seek to constrain Second Amendment rights."
August 24, 2015 | Filed Under Anti-Americanism, Bill of Rights, Constitution, Crime, Democrats/Leftists, Education, Ethics, Founders, Government Corruption, History, Iraq, ISIS, Islam, Islamofascism, Koran, Liberals, Middle East, PCism, Progressives, Rape, Religion, Sex Offenders/Rape, Sharia, Slavery, Society/Culture, Terrorism, Warner Todd Huston, Western Civilization | Comments Off on
---
Harvard Prof Excuses ISIS Sex Slavery and Terrorism Because USA Had Slavery 150 Years Ago

-By Warner Todd Huston
I thought liberals were always congratulating themselves on how they are so mentally superior that they see "nuances" everywhere? Now a halfwit liberal is making the lie to that by equating U.S. slavery to ISIS rape culture thereby proving he is an utter simpleton.
A pinheaded Harvard professor is now out there insisting that we shouldn't get too upset over the fact that ISIS terrorists are using rape and sexual slavery as a weapon of war because, gosh darn it, the U.S.A. had slavery 150 years ago, too. You heard that right, that is exactly what Bloomberg columnist and Harvard professor Noah Feldman is saying. He is saying that U.S. slavery is exactly the same as ISIS using rape as a tool.
Feldman starts his facile piece with a lie on his lips right at the outset.
It's been 150 years since U.S. law allowed masters to rape enslaved girls and women. Almost all modern Muslim societies banned slavery in the last century. So why is Islamic State turning back the clock, actively embracing and promoting enslavement of Yazidi women, thereby enabling them to be raped under one interpretation of classical Islamic law?
The first half of that is essentially a lie. U.S. law did not excuse rape of slave women in direct terms in the same way that ISIS is using rape as a tool of war and religious supremacy.
Yes, it was true that negro slave women had no standing in American law during that time period, sure, but it is not true that rape was actually ensconced in that law in certain terms. On the other hand, ISIS is making rape and sexual slavery a directly espoused practice that they are trying to back up via sharia law and interpretations of the Koran. So, the case of early 1800s American law turning a blind eye to the ravaging of slave women and ISIS directly entering sexual slavery into its political and legal codes are not at all the same thing.
There is that "nuance" of which the left claims to have sole ownership. If this nitwit "professor" can't see the truth I just stated, the "nuance" between then and now, then he truly is a simpleton.
Read more
August 23, 2015 | Filed Under CNN, Crime, Democrats/Leftists, Ethics, Government, Journalism, Media, Media Bias, Warner Todd Huston | Comments Off on
---
CNN Blames Shattered Marriages on AshleyMadison Hackers, Not The Cheaters

-By Warner Todd Huston
The hack of the membership list of the sex cheater site AshleyMadison.com has set off a series of divorces as husbands and/or wives enter their spouse's email addresses into the search tool of the exposed database. But these ending marriages isn't the fault of "hackers," like CNN claims in its August 21 piece. It is the fault of the cheaters.
Like most liberals, the lefties at CNN have no moral compass. We see a prime example of that in CNN's Friday piece on the AshleyMadison hack entitled, "The Ashley Madison Hack Ruined My Life."
The first two lines of that piece reads thus:
The Ashley Madison hack is indeed ripping apart marriages.

It's exposing affairs, confirming suspicions, and keeping cheaters up at night in cold sweats.
This is actually backwards but the immoral CNN doesn't see it.
Read more
August 22, 2015 | Filed Under Gary Krasner, Race, Racism | Comments Off on
---
Call Me A Racist

-By Gary Krasner

You won't read this observation in National Review Online, because some people might find it offensive. Even though it's a frank observation, with a little tongue-in-cheek added.

Yesterday, I posted to some friends this video of a black bear and her cubs occupying a family's back yard above-ground pool.

(Note: We don't know if the family is white or black, or "white" hispanics.)

Later on, I had time to view the full 11 minute video.

It was later in the video where we saw the inflated pool toys being destroyed by the bears' rough treatment of them.

And this is where some people may accuse me of being racist, because it was at that point in the video when I was reminded of another video we saw a couple of months ago.

That was the video released last June showing black rowdy teens occupying a private community pool in Texas, and ignored the police orders that they leave.

Now, even though both videos showed a violation of private property, I'll admit there are a couple of differences:

First, it was enjoyable to watch cute bears playing in a pool–even when they were gnawing on the child's floatie.

That's because bears are covered in fur and look cute. And they don't use foul language.

And second, the bears didn't pull the "Michael Brown" race card when they were forced to leave. Even though they were black.

And besides that, the pool incident in June was more complicated than being just about race.

August 19, 2015 | Filed Under Bill of Rights, Business, Capitalism, Communism, Congress, Constitution, Democrats/Leftists, Economy/Finances, Ethics, Government, Government Corruption, Jobs, Liberals, Nanny State, President, Progressives, Rights, Taxes, Warner Todd Huston | Comments Off on
---
USA Falls Again on Freedom Scale, Thanks to Increase in the Obama-Led Ending of Rule of Law

-By Warner Todd Huston
The USA has fallen another few notches on the freedom scale thanks in part to the increasing lawlessness of Obama and his Democrat cohorts according to the latest freedom list put out by the Cato Institute.
Over the last half dozen years or so the USA has slowly lost ground on the Cato Human Freedom Index. This country was once in the top 5 countries with the most freedom but this year the USA slipped several more places to the 20th spot.
Only last year the US was ranked 17th on this yearly list, but this year we've fallen to 20.
This slip in the rankings is mostly due to the fact that businesses are being strangled by oppressive regulations and crushed by rampantly greedy unions. But it also due to the end of the rule of law in the US as government ignores laws, re-tooling them and warps them at will in order to feed its rapacious appetite for complete control of our lives. And most especially the sharp rise in abuse of eminent domain rules allowing government to steal private property on a whim has contributed to American's loss of freedom.
"Since the year 2000, the U.S. has been on a decline in terms of economic freedom," Co-author of the report Ian Vasquez told The Daily Caller News Foundation on Wednesday.
Read more
August 18, 2015 | Filed Under Budget, Business, Economy/Finances, Ethics, Government Corruption, Government, Ill. County, Illinois State Government, Jobs, Liberals, Progressives, Taxes | Comments Off on
---
Springfield Needs to Stop This Unfair Satellite Tax

-By Lisa Volpe

As the Illinois legislature continues to meet in Springfield with no state budget on the books, there are some who want to implement a new tax on satellite television customers. This is a discriminatory tax that's perpetually suggested. The bottom line is that the cable industry wants to impose a satellite tax to make it less attractive for consumers.

The idea proponents are floating is to place a new 5 percent tax on every subscriber's bill for no other reason than to suppress the satellite industry's efforts to compete with cable.

Lawmakers on both sides of the aisle see this tax increase for what it is and have repeatedly rejected it. Since 2009, the cable industry has tried to pass satellite tax bills 53 times in 28 states – and state legislatures across the country have debated and rejected these new consumer taxes time and again. The reason is simple: satellite taxes discriminate against consumers who chose a wireless alternative to cable for their television.

Cable companies in Illinois pay rent – known as a "franchise fee" – to cities and towns for digging up public roads and for hanging wires. The cable industry somehow thinks satellite consumers should pay a tax simply for providing a competing service.
Read more

August 17, 2015 | Filed Under Health, Warner Todd Huston | Comments Off on
---
I Gave Blood Today, How About You?

On a daily basis I bleed for you people on this web page… but today I did it in actuality, not just figuratively!

Today I went down to LifeSource in Schaumburg, Illinois and donated some blood.
Please consider doing the same in your neighborhood.
August 16, 2015 | Filed Under 1st Amendment, Anti-Americanism, Bill of Rights, Constitution, Democrats/Leftists, Ethics, Free Speech, Freedom, Liberals, Progressives, Warner Todd Huston | Comments Off on
---
If You Think Like This, You Are An Idiot…. THERE, I Said It

-By Warner Todd Huston
On a Facebook fan page for a movie today I saw the one reply that I hate the most. It is a reply that smacks of empty-headed, politically correct idiocy. And if you've made replies like this yourself, or you agree with the reply, you need to stop it right now.
So, the thread in question was one where people were expressing their opinion of a recent movie release, one where people were sort of giving their mini reviews. While most on the thread liked the film, one did not. Then came this reply after the one who did not like the film raised the ire of several who did…
She is entitled to her opinion. I get that, having the same feelings and worry, but all of you have taught me to be tolerant and I respect her views as well as all of yours. We don't need to fight in our special group…
If you are one of those nitwits who feel driven to say "everyone is entitled to their opinions," you deserve to be slapped upside your empty head.
If you ever feel the impulse to write something or say something like the above, STOP IT RIGHT NOW. There isn't a single intelligent thought in that type of reply. It neither makes you look smart nor compassionate. In fact, it makes you look like a spineless moron who is trying to solve a problem that doesn't exist.
So let's break down the stupidity one point at a time, here…
Read more
August 16, 2015 | Filed Under Amnesty, Anti-Americanism, Children, Civil Rights, Constitution, Courts, Democrats/Leftists, Education, Entitlements, Ethics, Foreign Countries, Freedom, Government, Government Corruption, Immigration/Immigrants, Jobs, Law, Liberals, Mexico, President, Progressives, Regulation, Socialism, The Law, Warner Todd Huston | Comments Off on
---
We Should End Birthright Citizenship Whether Trump Wins Election or Not

-By Warner Todd Huston
One of the key aspects of the new immigration policy that Donald Trump proposed this weekend was to end birthright citizenship, the one rule that has served to create the "anchor baby" phenomenon drawing pregnant mothers to the U.S. from every corner of the world. This would be the right move for any president to make and it would be in keeping with the original intent of the Constitution and its requisite amendments.
Donald Trump came out with his plan to fix immigration on Sunday written with the aid of Alabama Senator Jeff Sessions. Along with appearances on the Sunday political talk show, Trump issued a new policy paper to codify his plan. If elected he says he would work to streamline the immigration process, triple the number of Immigration and Customs officers, require companies to hire only American citizens or legal immigrants by implementing the e-verify program, and he would end birthright citizenship.
Of the latter, Trump said that birthright citizenship (BC) "remains the biggest magnet for illegal immigration."
Millions of immigrant women, pregnant or not, come here in order to have their child born on U.S. soil so that they can then claim citizenship for the child. This action has the benefit of giving cover for family members of that sudden "new citizen" to stay in the U.S. and to give those family members free benefits courtesy of the U.S. taxpayer.
Americans rally against "birth tourism."
Unfortunately, what we have now is a situation where the law considers someone a "natural born citizen" based solely on the physical location of their birth. If a child is born anywhere inside U.S. territory, that child is an automatic citizen. This might seem logical, but is actually a perversion of the ideas of the 14th Amendment to the U.S. Constitution. It has also become a loophole by which millions of greedy foreigners have grabbed hold of U.S. benefits they do not deserve.
Birthright citizenship should absolutely be eliminated regardless of who becomes president.
Read more
August 14, 2015 | Filed Under Al Gore, Anti-Americanism, Democrats/Leftists, Elections, Ethics, FBI, Government, Government Corruption, Hillary Clinton, Joe Biden, Liberals, President, Progressives, Senate, Socialism, Warner Todd Huston | Comments Off on
---
Democrats so Fearful of Hillary's Legal Troubles They Are Actually Pressuring Al Gore to Run Again

-By Warner Todd Huston
This is a sure sign of desperation among the Party elites. Democrats are so afraid that Hillary Clinton is increasingly being seen as damaged goods that some party bigwigs are now trying to convince Al Gore to run for the 2016 nomination. Seriously. AL GORE!
First of all, we see a piece by Fox News' Chris Stirewalt that reveals that Hillary Clinton is doing very poorly in polling in six key swing states. The fact is, Hillary is increasingly looked upon as a liar that no one, even Democrats, can trust.
And as more and more of these stories about her illegal email service slowly leak out bit by bit, the more her credibility is damaged, especially with independents.
Read more
August 14, 2015 | Filed Under Entertainment, Hollywood, Movies, Music, Theater, Video, Warner Todd Huston | Comments Off on
---
Review: Guy Ritchie's Man From U.N.C.L.E.

Review: Guy Ritchie's Man From U.N.C.L.E.
-By Warner Todd Huston
The classic 1960s TV show that barely escaped being canceled after its first season yet rose to a level of popularity that rivaled that of The Beatles is finally getting a big screen reimagining and many fans hope it will be successful enough to spawn sequels and a new series of movies. So, how does Guy Ritchie's new "The Man From U.N.C.L.E." measure up?
The History
Before we get to the film, many younger viewers will be wholly unfamiliar with the source material. The original "Man From U.N.C.L.E." TV show, staring Robert Vaughn, David McCallum, and Leo G. Carroll, debuted during the 1964 TV season and almost disappeared in a single season were it not for a spectacular PR effort. Not only was that first season in boring black and white, but it barely made a dent in the ratings meaning the show wasn't even close to a hit during its first run episodes. But due to some brilliant rear guard public relations, during the show's Summer reruns U.N.C.L.E. grew into a huge hit becoming one of the world's first appointment television shows with a world-wide fan base that for a short time rivaled that of The Beatles.
The show that pretty much programmed every spy show since its debut featured a suave, super cool American spy with the unforgettable name of Napoleon Solo (played by veteran actor Robert Vaughn). The imperturbable Solo used his brains as much as he used his brawn to solve his spy assignments. In fact, his brawn was often not much to write home about as he was knocked to the ground and tied up by the bad guys as often as he bested them in fisticuffs.
His partner, Russian super spy Illya Nickovitch Kuryakin (David McCallum, a bit of a newcomer to American audiences) was an interesting, enigmatic, sarcastic man of action who offered as much sex appeal for the ladies as he revealed embarrassment over that very appeal. Many NBC executives initially thought that the character, with his mop of blond hair and youth appeal, was a bad idea. They thought that this Russian hippy should have been gotten rid of. Some even worried that viewers would think he was gay and we can't have gays on TV in 1964! In fact, the Illya character was initially only cast as a semi-regular character but once fans saw the chemistry between Napoleon and his pal Illya, they couldn't get enough and Illya's role was bumped up to co-star. Illya's past was a bit cryptic and he was certainly never called a Soviet. The closest viewers got to learning about Illya's personal past was when we learned that he went to the University of Georgia… not the one in the southern state but the Russian one!
Acting as the guiding hand over this pair of super agents was their boss, Alexander Waverly, leader of U.N.C.L.E. Waverly was played by veteran actor Leo G. Carroll who brought a grandfatherly, legitimizing presence to the series.
And what of this U.N.C.L.E.? Well it was an acronym that stood for the United Network Command for Law and Enforcement, an international organization funded by all the world's nations and its chief duty was to protect the world from the big bad organization named THRUSH. The bad guys were never fully identified in the series (though the novelizations labeled them the "Technological Hierarchy for the Removal of Undesirables and the Subjugation of Humanity") but they were an organization with resources that rivaled that of U.N.C.L.E.'s and were its polar opposite on the evil scale. Worse than the Nazis, worse than world-wide communism, THRUSH wanted no less than to rule the world.
Read more
August 12, 2015 | Filed Under Entertainment, Movies, Video, Warner Todd Huston | Comments Off on
---
This 5-Minute Short Film, 'Titano!,' is Truly Worth Your Time

This is a wonderful little film…

August 11, 2015 | Filed Under Al Sharpton, Anti-Americanism, Constitution, Courts, Crime, Democrats/Leftists, Elections, Ethics, Government, Government Corruption, Hillary Clinton, Judges, Law, Liberals, PCism, Police, President, Progressives, Race, Racism, Society/Culture, Warner Todd Huston, Western Civilization | Comments Off on
---
As Media Worries Over Trump, Hillary Clinton Ignored for Saying All Cops and Judges are Racists

-By Warner Todd Huston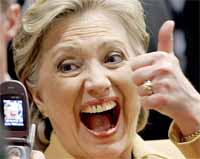 As the media continues to lose its tiny collective, hive mind about every little utterance made by Donald Trump, Hillary Clinton has come out to proclaim that every cop and judge is a racist.
Hillary Clinton went on criminal Al Sharpton's radio show late last week and insisted that all cops are racist toward black men. She also said that the judicial system is inherently racist and can't properly judge blacks.
During the conversation, Clinton told Sharpton, "I believe we need to end the era of mass incarceration. If you compare arrest records in, you know, in charging of crimes, in convicting of crimes, in sentencing for crimes, you compare African-America men to white men, it is as unfortunately clear as it could be that there is a bias in favor of white men."
She goes on to praise Obama's task force on policing "roadmap for reforms."
So, Clinton just proclaimed all cops, all judges, all lawyers, the whole judicial system, to be a racist system inherently aligned against black people.
Read more
August 9, 2015 | Filed Under Gary Krasner | Comments Off on
---
Trump Lost—A Good Opportunity

-By Gary Krasner

Trump lost the debate. He lost it because he didn't win it. All eyes were on him. 30 million eyes! Before the debate, he had already obtained his ceiling of supporters, many of who are not republicans, or they're republicans who generally don't vote in primaries. So what Trump had to do was break through that ceiling and onto a new level–to grab some of those those who doubted he was presidential material, as opposed to tabloid clown.

He didn't do that. I suspect that's why Roger Stone bailed. According to the article below, Stone prepared Trump for the debate, and it seems Trump ignored what he learned and went off script and into tabloid-like sound bites. That may have pleased his low-information supporters, but for someone like me, who hoped there was some substance to Trump's political positions—whatever they are—I was left disappointed.

And the one issue he was known for–illegal immigration–he failed there too. He couldn't provide Chris Wallace with evidence of the allegation that made him number 1 in the polls. And the sad fact is that there's lots of evidence. The percentage of felons if federal prison who are illegals. Or the recent release of violent crime stats by Texas. I'm sure Stone prepared Trump for it, and Trump went loose cannon instead.

Roger Stone is a savvy pol advisor. Very experienced. And one would have thought, a good fit for Trump in lifestyle and unorthodox political views. Stone wrote that book last year which alleged that President Johnson was the mastermind behind the JFK assassination.
Read more

August 8, 2015 | Filed Under Anti-Americanism, Congress, Constitution, Democrats/Leftists, Ethics, Fox News, GOP, Government, Government Corruption, House of Representatives, Journalism, Liberals, Media Bias, President, Progressives, Republicans, Senate, Warner Todd Huston | Comments Off on
---
Megyn Kelly, Donald Trump and the Tweet of Frustration

-By Warner Todd Huston
On Friday afternoon at 4:43 PM I Tweeted what to me was just a *funny* Tweet about Megyn Kelly, Donald Trump and the first 2016 GOP debates. But nearly 24 hours later it is still getting tweets, re-tweets, messages, shares, and favorites and it doesn't seem to be slowing at all. Despite that I thought it was just a throw away Tweet, it has revealed a deep cynicism about the media (including Fox News) and a frustration with the Republican Party that has proven to be a major problem that I think will doom any Republican candidate in 2016.
So, on Friday evening I threw out this Tweet about Megyn Kelly's slap at Donald Trump in the debates on Thursday…
Hy, America: Let me introduce Megyn "don't you dare treat women as sex objects" Kelly. Give it up for her, folks… pic.twitter.com/Jguz7KNefe

— Warner Todd Huston (@warnerthuston) August 7, 2015
Now, let me get my own intentions explained. To me, I just thought this was an amusing statement of irony. I often post funny quips or photo memes just to get a rise out of people and to see what sort of impact I can make. To me this was just a funny juxtaposition. While Megyn was attacking Trump for being sexist, here she was objectifying herself in these photos. It was just a quick comment on Kelly wanting to have it both ways.
I have nothing against Kelly. She seems to do well enough on her show and her ratings are very good (note I don't much watch TV news so I have never seen a full episode of her show). It does appear from the clips I've seen that she is a tough interviewer. I don't want her fired and I see no reason to have her kicked off future GOP debate programs–as many do (see this petition demanding Kelly be fired from future debates).
Read more
August 7, 2015 | Filed Under Gary Krasner | Comments Off on
---
Why is Governor Andrew Cuomo a Racist?

-By Gary Krasner

Because he raised the minimum wage for fast food employees to $15 an hour.

Huh? How does that make him a racist?!

Because businesses hire the most experienced and reliable workers seeking employment. For burger flipping jobs, the free market set the rate at about 8 bucks an hour. That means that people with no skills, and are willing to flip burgers at 8 bucks an hour, will find an employer willing and able to pay that rate. It's the free market at work.

OK, so how does that make Cuomo a racist?

Because when the government forces Burger King to pay workers $15, there are thousands of skilled workers—who are earning less than $15—who will quit their jobs and apply for work at Burger King.

What's wrong with that? They'll be making more money.

For THOSE workers, there's nothing wrong with that. Indeed, Burger King would rather hire people with experience and good work histories, showing good work habits and reliability and proven learning capabilities, rather than some black kid from the hood who has no work background.

Ahh, I see. So because of liberals like Cuomo, poor black kids end up never gaining employment, because they never have the chance to grab the lowest rung of the ladder that could give them the opportunity to prove themselves.

Exactly, because Cuomo removed it.
Read more

August 6, 2015 | Filed Under Gary Krasner | Comments Off on
---
What Mayor Bird Brain Doesn't Know About Legionnaires' Disease

-By Gary Krasner

On August 4, 2015, The New York Times reported that, "Since the outbreak that gave Legionnaires' disease its name nearly four decades ago, water-cooling towers have been identified as prime breeding grounds for the deadly disease." It reported that "Mayor Bill de Blasio of New York advised the public to be on the lookout for symptoms of Legionnaires' disease and to immediately seek treatment if symptoms start to appear."

Old guys like me may remember the connection to water-cooling towers for air conditioners with this disease. But few of us know that the disease is not caused by any pathogen floating in the water, but rather what is leaking from the AC units which that water is used to cool.

Legionnaires' Disease was a good illustration how illnesses from chemical toxins are erroneously attributed to infectious microbiological agents. To allege that fabricating an infectious disease epidemic is possible opens the door halfway into accepting these 'heresies' in theory, with respect to other phony influenza outbreaks, such as West Niles, H1N1, Swine, Avian and Spanish flus. To actually believe that the fraud occurs routinely opens the door completely.

My first inclination to believe this occurred before I had any knowledge about the fallacious contentions of infectious and communicable diseases generally. In 1979, I read a three-page article that started to change my perspective. The protagonist in "What Dr. Runsdorf Knows (And the Government Doesn't) About Legionnaires' Disease" (Phil Patton, New York magazine, January 29, 1979, p.30) was a Brooklyn surgeon whose independent investigation into the outbreaks of pneumonia revealed that they were not infections from a bacterium, as the CDC concluded, but rather a chemical toxin.
Read more

August 5, 2015 | Filed Under Business, California, Campaign Finance, Crime, Democrats/Leftists, Environment, Ethics, Government Corruption, Liberals, Progressives, Warner Todd Huston | Comments Off on
---
To Recycle or Not to Recycle, Mixed Messages in California

-By Warner Todd Huston
As California looks to initiate a "no waste" policy, a look at the statistics of landfills in and around the San Bernadino area shows that many have either seriously slowed their garbage intake for burial or only increased it slightly. That is, all except the landfills operated by Athens Services, all of which seem to have exceedingly high growth in landfill use. Now some residents are worrying that, unlike the other waste disposal companies, the Athens landfills are burying items that could otherwise be recycled in accordance with state and local laws.
At the same time this is happening, some California counties are aiming at what they call a "no waste" policy, meaning that practically all garbage will be recycled somehow or another. Despite this far-fetched concept and the unlikely hood of reaching such a goal, most of the state is still slowly edging toward less and less use of landfills.
Certainly, most residents don't think about garbage after it's tossed. But, with large tax dollars being spent on waste disposal, residents across the country should look at their service providers.
Here's why: Athens Services, a West Covina garbage service, seems to be going in the opposite direction of all the others in the area by increasing landfill use and residents want to know why this is happening.
Read more
August 3, 2015 | Filed Under Anti-Americanism, Barack Obama, Congress, Courts, Crime, Democrats/Leftists, DHS, Ethics, FBI, Free Speech, Freedom, Government Corruption, Judges, Liberals, Police State, President, Progressives, Regulation, Security/Safety, Warner Todd Huston | Comments Off on
---
Obama Admin Decides Not to Force FBI to Get Warrants for Email Data

-By Warner Todd Huston
Despite the pressure brought to bear by the public and efforts by Congress, the Obama White House has announced that it will not demand that the FBI get warrants to access email data.
The current law for electronic communications is an ill-fitting scheme that forces law enforcement to get a warrant for emails and other electronic communications that are up to six months old. But for any data older than that the Electronic Communications Privacy Act (ECPA) only requires a subpoena. But these rules don't take into account the fact that data can be stored on line for far longer than six months.
The original rules written back in 1986 assumed that such data would be harder and/or expensive to store and might be erased sooner than data is today.
Many Americans want these old, outdated rules changed so it is a bit harder for law enforcement to access American's electronic communications. Pursuant to that a petition demanding that law enforcement, particularly the FBI, get a warrant for any email data it wants had been turned in to the administration as far back as 2013. Last week the Obama administration finally responded to this petition saying that it won't require the FBI to change its process for accessing electronic data.
Read more
August 2, 2015 | Filed Under Gary Krasner | Comments Off on
---
Hillary is Julia Louis Dreyfus in VEEP

-By Gary Krasner

A week ago Friday (July 24th), Hillary Clinton gave a press conference and said, about her email scandal, "we are all accountable to the American people to get the facts right, and I will do my part."

Huh? Who's "we." And she will do HER PART to be accountable? There is no "we" in this violation of law, or in concealing from the president that she conducted State Department business on her private email server. SHE must be held accountable. That is her "part" in this matter, and no one else's.

That weekend, I was catching up on season 4 of VEEP, starring Julia Louis Dreyfus. In season 4, she ascended to the presidency after the president was forced to resign from a scandal.

I saw a very close similarity in Julia's character portrayal of President Selina Meyer to Hillary's persona. Their styles match in some ways. Meyers frequently huddles with staff people to conjure up a message at a press conference which is undecipherable, unfathomable, nonsensical, and appropriately ambiguous. Essentially, it's a non-statement statement to avoid being blamed for something. It means nothing and merely gives the impression that a response was issued, so we can all move on.

THAT comment Hillary made on Friday is typical of some of her prior comments. It's rehearsed like Meyer's; probably poll-tested like Meyer's, and essentially doesn't address the issue, or misstates the issue, or obfuscates it. And like Meyer's, you can see that smirky gaze on Hillary's face, that seems to suggest that she thinks she got away with averting accountability, because you see, "we are all accountable."

In fact, it was Hillary's remark that day, followed by that smirky smile, and that look of accomplishment after uttering such vague and ambiguous nonsense, which prompted me to see the similarity with Selina Meyer. Watch that HBO series and you will see our future if Clinton is elected president.

On the same weekend, one of the channels was playing Easy Money (1983), starring Rodney Dangerfield and Joe Pecsi.

Rodney plays baby photographer Montgomery "Monty" Capuletti, living in middle-class Staten Island. His mother-in-law, Mrs. Monahan, is willing to him her great fortune and high class Manhattan department store, but only if Monty gives up smoking and drinking.

Her scheming, smarmy right-hand man Clive Barlow (played by character actor Jeffrey Jones) does his best to undermine Monty's resolve so the money and department store can instead be left to him. Jeffrey Jones, you'll recall, was the school principal vainly hunting for Ferris Bueler, played by Matthew Broderick, in that legendary role as a truant high schooler.

Barlow looks down his nose at Monty. He views Monty to be a rube who can't speak correctly or dress correctly, and that's sufficient to try to exclude Monty from high society and from owning the store. But Rodney has a breakthrough, by coming out with a popular clothing line, with bowling shirts and baggy pants–"the Regular Guy look, it's called.

That's when it hit me: Donald Trump is Monty! The Republican Party and mainstream political pundits find Trump's manner and speech low class–which only the common people appreciate. Trump is direct, blunt, undiplomatic, unsophisticated, and sometimes crude, like Monty is. And the regulars in the party, represented by Clive Barlow in the movie, want to keep Trump out, despite his popularity with the common folk.

So Trump is the regular guy trying to enter the exclusive republican club. But unlike Monty, he already has his fortune. And that will make all the difference.

August 1, 2015 | Filed Under Anti-Americanism, Constitution, Democrats/Leftists, Ethics, Government, Government Corruption, Liberals, North Carolina, PCism, Progressives, Race, Racism, Society/Culture, Warner Todd Huston, Western Civilization | Comments Off on
---
Yes That Black Panther Party Historical Marker in North Carolina MUST Come Down

-By Warner Todd Huston
Did you know that there is a historical marker in Winston-Salem, North Carolina celebrating the founding of a chapter of domestic terrorists and hate group the Black Panther Party? Now there is a petition demanding that the city remove the marker celebrating the hate group.
The marker, situated at the corner of Fifth Street and Martin Luther King Boulevard in Winston-Salem, N.C., was erected in 2012 and celebrates the fact that the state's fist chapter of the racist group formed on that spot in 1969.

This photo by Bruce Chapman depicts the 2012 unveiling of the historic marker.
The marker hasn't caused much fuss, really, but after racist black groups have spent the last few months defacing decades old Confederate monuments all across the country and have been demanding that all Confederate history be erased from existence, now there is a move to do the same to this marker celebrating the founding of the city's racist Black Panther Party chapter.
Read more
Social Networking
Help the Soldiers!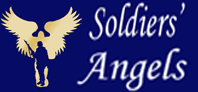 American Genius
Our Founding Ideas
---
"Governments are instituted among men,deriving their just powers from the consent of the governed." Declaration of Independence July 4, 1776
---
Recently Written
Featured Sites



What THEY Say:
Foreign News In English
Illini Alliance
Blogroll
Political Parties

Contact Us
Email Publius' Forum
Archives
Links
Other Blogs
MilBlogs
Religion

Gun Rights
Education
Radio Hosts