September 28, 2015 | Filed Under Abortion, Anti-Americanism, Contraception, Democrats/Leftists, Elections, Ethics, Government, Government Corruption, Liberals, Planned Parenthood, President, Progressives, Warner Todd Huston | Comments Off on
---
Planned Parenthood Protesters Throw Condoms at Carly Fiorina During Iowa Tailgate Stop

-By Warner Todd Huston
After her impassioned plea for Americans to turn against Planned Parenthood delivered to great acclaim at the last GOP debate, Carly Fiorina has gained a new foe, an enemy that turned out to protest her during her latest campaign swing through Iowa.
Fiorina attended a tailgate event outside Kinnick Stadium in Iowa City, Iowa on Saturday only to be faced with a small group of about 15 pro-abortion protesters.
Sporting signs with Planned Parenthood's logo, yelling slogans, and even throwing condoms at her, the protesters certainly aimed to disrupt the event. One protester even wore an oversized facsimile of a birth control pill dispenser as she stomped around with her partners.
But even as Fiorina's attackers tried desperately to disrupt the event, the small group was far outnumbered by the many Fiorina supporters who came out to see the candidate whose profile has been rising in the 2016 GOP field.
Read more
September 27, 2015 | Filed Under Anti-Americanism, Barack Obama, Budget, Constitution, Crime, Democrats/Leftists, Ethics, Government Corruption, Islam, Islamofascism, Liberals, Osama bin Ladden, Policy, President, Progressives, Rape, Security/Safety, Sex Offenders/Rape, Sharia, Society/Culture, Taxes, Terrorism, Warner Todd Huston | Comments Off on
---
Now Obama Wants to Bring Back Deported People Who are Mentally Ill

-By Warner Todd Huston
Apparently getting rid of dangerous, mentally ill illegal immigrants wasn't good enough for the U.S. government because now a federal judge has decreed that every mentally ill illegal sent back to where they belonged should be brought back to the U.S. And guess who this idiot judge wants to pay for all this re-importing of dangerous, mentally ill illegals? Yeah, you guessed it on the first try.
A judge in (where else but) California has decreed that hundreds of mentally ill illegals who "represented themselves" at their deportation hearings were illicitly deported because they weren't mentally competent to do so and now deserve to be brought back to the US–at our expense–for yet another trial with a lawyer provided–yes, again at our expense–so that they can have another shot to stay in the US and get free mental help–aaaaand, yes, all at our expense.
As the Associated Press reported late last week:
Federal Judge Dolly M. Gee's ruling will let immigrants with serious mental disabilities request to have their cases reopened in hopes of returning to the U.S. The ruling covers immigrants deported from California, Arizona and Washington between Nov. 21, 2011 and Jan. 27 this year.
Naturally the ACLU loves this idiotic ruling.
Read more
September 26, 2015 | Filed Under Bill Clinton, Business, Capitalism, Crime, Democrats/Leftists, Elections, Ethics, Government Corruption, Hillary Clinton, Liberals, President, Progressives, Warner Todd Huston | Comments Off on
---
Clinton Foundation Celebration a Flop? What Do Theses Celebs Know About Hillary?

-By Warner Todd Huston
Just as she is considered a shoo-in for the Democrat nomination and thereafter purportedly President of the United States, Hillary Clinton's "foundation" is seen floundering with invitations to its latest big time gala being turned down by celebs across the spectrum. One would think it would be just the opposite for someone everyone seems to think is about to become President.
Certainly I put "foundation" in quotes because it isn't a real charity. Everyone knows that. But regardless of the fraud at its heart, the Clinton Foundation has always been treated like an important entity by celebrities and world leaders. That is until the last few years when it has started to go out of fashion among the fashionable.
Troubles started in 2013 when The New York Times dared to print a story that pretty much proved that this so-called charity is less a charity and more a bottomless pit of spending on the Clintons and their pals, a slush fund to keep the Clintons in enough cash for their high flying lifestyle and payoffs to their buddies.
Still, with Clinton running for president, donations have been up with the "foundation" making a very concerted effort to gain new donors in the first half of the year. But the fact that donations have swelled does not overshadow that the illiterati have begun to snub the Clinton Foundation and the failure of this year's gala to attract the big names is telling.
A new report this month shows that some of the biggest names in politics and show business have ignored their invitations to attend and speak at the Clinton Foundation gathering starting this weekend. Further, many have also refused to renew their expensive memberships in the Clinton's slush fund.
Read more
September 24, 2015 | Filed Under Abortion, Anti-Americanism, Democrats/Leftists, Ethics, Government, Government Corruption, Joe Biden, Liberals, Pro-Choice, Pro-Life, Progressives, Warner Todd Huston | Comments Off on
---
Joe Biden Highlights Liberals' Disgusting Hypocrisy on Life and Abortion

-By Warner Todd Huston
Vice President Joe Biden broke one of the left's most closely held beliefs with his pronouncement on when life begins. But he also showed liberals for their disgusting, anti-human hypocrisy.
In a new interview with a Catholic magazine called America, Biden actually said he is pretty sure life begins at conception. This is something liberals never say.
After all, if life begins at conception, then abortion is necessarily killing a human being. This is usually a point that liberals refuse to concede and to avoid the discussion they pretend that any infant before birth isn't really a human being.
During the interview, Biden said, "I'm prepared to accept that at the moment of conception there's human life and being, but I'm not prepared to say that to other God­-fearing, non-­God­ fearing people that have a different view."
Read more
September 22, 2015 | Filed Under Afghanistan, Anti-Americanism, Bill of Rights, Christianity, Constitution, Democrats/Leftists, Education, Elections, Ethics, Freedom, Government, Government Corruption, Human Rights, Iraq, Liberals, Liberty, President, Progressives, Religion, Sharia, Warner Todd Huston | Comments Off on
---
Ben Carson Under Fire for Saying Islam Not Compatible With USA, But He's 100% Right

-By Warner Todd Huston
Dr. Ben Carson sparked controversy by saying that he doesn't think Americans should vote for a Muslim to become president of the United States and that Islam is incompatible with the American ethos. Naturally he was called an "Islamopphobe," but in the end Carson is 100% right. Islam is simply not compatible with the American system of government and our democratic freedoms. After all, Islam is inherently against freedom.
During Sunday's "Meet the Press," Carson told host Chuck Todd that he would be against a Muslim president saying that he "would not advocate that we put a Muslim in charge of this nation."
Later, in an interview with the Washington-based newspaper The Hill, Carson went even further.
"I do not believe Sharia is consistent with the Constitution of this country. Muslims feel that their religion is very much a part of your public life and what you do as a public official, and that's inconsistent with our principles and our Constitution," he said.
Carson's reference to Muslim Sharia law is, of course, spot on. Sharia is the "law" that maintains that women can be beaten at will, that gays can be thrown off of tall buildings or hanged just because they are gay, that fathers can kill their daughters with "honor killings" if said daughter is dating the wrong sort of boy, that… well, let's face it, Sharia is a backwards, disgusting, hateful, barbaric way to run things.
If this stuff isn't "inconsistent" with the American way of life, what is?
I have to say that I was not very informed about Islam when back in 2001 George W. Bush was proclaiming that the great majority of Iraqis were "just like you and me and yearning to be free."
That made sense to me. After all, we've spent our lives understanding that American government is the one most interested in human rights and that everyone loves to have their rights assured. Further liberals have told us all that people are the same everywhere you go. So, if that were true, then the second the great masses of Iraq and Afghanistan got a taste of true democratic freedom, wouldn't they flock to it, wouldn't they thrill to it?
But they didn't. In fact, they used their freedom to vote to kill, oppress, dominate, and implement barbaric Sharia laws that simply exchanged one tyranny for another. Then millions of Muslims began to converge on other countries to force those countries into the same sort of barbarism.
Read more
September 18, 2015 | Filed Under Elections, Jeb Bush, Republicans, Warner Todd Huston | Comments Off on
---
Was Jeb Bush Caught Doing Trying to Make Himself Seem Bigger During Debate Photos?

-By Warner Todd Huston

Bush caught trying to trick the cameras?
Before the program began at the Reagan Library for Wednesday's second Republican presidential debate all the candidates, including three of the four from the earlier, undercard debate, lined up for a group photo. But as the phtogs assembled, some accused Jeb Bush of rising up on his tiptoes and spreading his arms to make himself taller and wider than any of the other candidates.
Bush, who at six-foot-three is already one of the tallest candidates in the filed, stood near the center of the group denoting his status as a front runner for the nomination–at least by CNN's reckoning. But as the cameras started to click, Jeb can clearly be seen rising up and spreading his arms.
As the Daily Mail jabbed, "Jeb Bush found a surefire way to put himself a head above the other candidates."
Read more
September 17, 2015 | Filed Under Anti-Americanism, Communism, Congress, Conservatives, Democrats/Leftists, Elections, Ethics, GOP, Government, Government Corruption, House of Representatives, Liberals, Media, President, Progressives, Republicans, Senate, Warner Todd Huston, Weekly Standard | Comments Off on
---
Beltway Hacks Like Bill Kristol Are Why The GOP Needs to be Eliminated

-By Warner Todd Huston
For weeks the Republican establishment was attacking Donald Trump for refusing for a time to pledge that he would not run third party if he should lose the GOP nomination for president. Then he signed the pledge. But now establishment hack Bill Kristol is claiming HE will support a third party candidate if Trump wins the GOP nomination. It is this hypocrisy that shows why the rank and file are sick and tired of the Republican Party and why the GOP needs to be torn down and rebuilt as a real, conservative party.
Trump did finally sign that pledge that the GOP establishment wanted him to sign. These hacks said that Trump couldn't clam to be a Republican unless he pledged to run as a Republican but then also pledged to support the party nominee if he lost the primary. OK, this makes a certain amount of sense.
However, that was early in this cycle when Trump was only up a little in the polls. Now that he has surged to a commanding lead (for now, at least) the GOP establishment is getting nervous. Because their effort to force Trump to sign this one party pledge had nothing at all to do with party loyalty. It had to do with the fact that they fully assumed that Trump could never win the nomination and they wanted to prevent his third party run in order to eliminate the possibility that as a third party candidate he would act as a spoiler allowing the Democrat to easily win the White House in 2016.
But now that Trump is leading handily, as I noted, hacks like Kristol are growing worried. Now they are starting to wonder if it really is possible for Trump to win the GOP nomination. And in that case they are coming smack up against the possibility that they will be the ones who don't want to support the party nominee.
Read more
September 15, 2015 | Filed Under Anti-Americanism, Civil Rights, Congress, Constitution, Crime, Declaration of Independence, Democrats/Leftists, Ethics, Founders, Free Speech, Freedom, Government, Government Corruption, History, Human Rights, Law, Liberals, President, Progressives, Slavery, Warner Todd Huston | Comments Off on
---
Bernie Sanders Went To A Christian Conservative University And Claimed the USA is Racist

-By Warner Todd Huston
Democrat candidate for President and self proclaimed socialist Senator from Vermont Bernie Sanders visited a Christian university on Monday and told students that our founders were racists and that the USA is inherently a racist nation.
It is a bit unusual that a Democrat would even accept the invitation to speak to a Christian university, of course, but with his claims that the USA is hopelessly racist, Sanders didn't disappoint from offering the typical anti-American rhetoric that other Democrats indulge.
On Monday Sanders accepted the invitation to speak to a large audience at Liberty University, the college founded in Virginia by Moral Majority leader Jerry Falwell, and during the questions and answer segment of the program, the Vermont Senator insisted that it was a "fact" that America was founded by racists and upon racist principles.
Sanders was asked by the moderator what he'd do about the deteriorating race relations in our country if he became president. His reply was typically liberal in its contempt for our founding.
Read more
September 15, 2015 | Filed Under Abortion, Anti-Americanism, Barack Obama, Budget, Congress, Crime, Democrats/Leftists, Economy/Finances, Entertainment, Entitlements, Ethics, Government, Government Corruption, Hollywood, House of Representatives, Liberals, Planned Parenthood, President, Progressives, Senate, Taxes, TV, Warner Todd Huston | Comments Off on
---
Miss America Contestant Says This Despite Undercover Videos Exposing Planned Parenthood

-By Warner Todd Huston
During a question and answer period at the 2016 Miss America Competition, Hannah Robison, the contestant from Tennessee, seemed to offer in her reply what was more like left-wing propaganda than fact by among other things perpetuating the myth that Planned Parenthood is a big purveyor of mammograms to poor and disadvantaged women.
One-time disgraced Miss America, actress Vanessa Williams, asked Miss Tennessee about her thoughts on the move in Congress to defund Planned Parenthood.
"Some legislators," Williams asked Miss Tennessee, "are threatening to shut down the government over federal contributions to Planned Parenthood, even though no federal funds can be used for abortions. Should Planned Parenthood funding be cut off?"
Sadly, Hannah Robison replied with what seemed like a paid ad for Planned Parenthood, one filled with several lies and inaccuracies.
"I don't think Planned Parenthood funding should be cut off," Robinson said. "The $500 million that gets given to Planned Parenthood every single year goes to female care. It goes for scanning for cancer, it goes for mammograms. And if we don't give that funding to Planned Parenthood, those women will be out of health care for reproductive causes."
All of this is, of course, untrue. Planned Parenthood offers comparatively little by way of "health care" for women while the largest amount of its funding goes to its abortion mill services. Further, it doesn't offer any mammogram services at all.
Read more
September 12, 2015 | Filed Under Anti-Americanism, Anti-Semitism, Barack Obama, Democrats/Leftists, Foreign Policy, Government Corruption, Iran, Islam, Islamofascism, Liberals, Middle East, President, Progressives, Religion, Security/Safety, Senate, Sharia, Terrorism, Warner Todd Huston | Comments Off on
---
Maker of 'Airplane' Movies Destroys Obama's Horrid Iran Deal With Hilarious 'Iran Side Effects' VIDEO

-By Warner Todd Huston

Obama bows after giving the nuclear
store away to the Iranian terrorists.
David Zucker, the producer of the hilarious "Airplane" and "Naked Gun" series of movies has now spoken up against Obama's dangerous Iran nuke deal and he's done it the way he does best, with an hilarious video and this one skewers Obama's disastrous deal.
Zucker has created a new website called www.iransideeffects.com that you HAVE to see. The video is a pastiche of all those crazy drug commercials that tell potential customers about the horrible side effects of the drug.
Both hilarious and spot on right.
Read more
September 11, 2015 | Filed Under Gary Krasner | Comments Off on
---
'The Opposite' Starring Trump and Hillary

-By Gary Krasner

"The Opposite" is the 86th episode of the NBC sitcom Seinfeld, which was also the 22nd episode of the fifth season. It aired on May 19, 1994.

It's also replaying again, in the presidential campaign with respect to Trump and Clinton. But first, let's remember the storyline in that episode of Seinfeld. From Wikipedia:

George returns from the beach and decides that every decision that he has ever made has been wrong, and that his life is the exact opposite of what it should be. George tells this to Jerry in Monk's Cafe, who convinces him that "if every instinct you have is wrong, then the opposite would have to be right". George then resolves to start doing the complete opposite of what he would do normally. He orders the opposite of his normal lunch, and he introduces himself to a beautiful woman who happens to order exactly the same lunch, saying, "My name is George. I'm unemployed and I live with my parents." To his surprise, she is impressed and agrees to date him.

Meanwhile, Elaine is an exec at Pendant Publishing. Starting off in a successful position, she follows her instincts, and that leads to everything going wrong for her, including the company going out of business.

You can read more at: https://en.wikipedia.org/wiki/The_Opposite

HOW DOES THIS EPISODE REFLECT THE CURRENT CAMPAIGN?

The instincts of every political pundit was that Trump would flame out. But day after day, with every one of Trumps noxious, blunt, or just undiplomatic utterances, these "wise" pundits thought that would be the end of Trump's campaign. But like Costanza, Trump instead benefited. His poll numbers continued to rise. It seemed as though the more horrific were his remarks, the more popular he became.
Read more

September 11, 2015 | Filed Under Islam, Islamofascism, Jihad, Religion, Sharia, Terrorism, Warner Todd Huston | Comments Off on
---
Never EVER Forget!
September 11, 2015 | Filed Under Afghanistan, Anti-Americanism, Crime, Democrats/Leftists, Ethics, Foreign Countries, Government Corruption, Iran, Iraq, ISIS, Islam, Islamofascism, Israel, Jihad, PCism, President, Progressives, Religion, Sharia, Society/Culture, Terrorism, Warner Todd Huston | Comments Off on
---
Some May Want to Forget 9/11–But We Must NEVER Forget!

-By Warner Todd Huston
It has been 13 years since that horrible day in 2001 when terrorism hit America with a vengeance. But many want to forget and pretend it never happened and we already have a generation of kinds just about to, or soon to enter into their teen years who can't remember what happened on September 11, 2001. It is up to us to keep the memory of that day alive lest we allow it to be repeated.
But how do we approach that remembrance? But looking at an empty word document sitting ready to be filled with my 9/11 remembrance finds words coming slowly and I find it so hard to start this piece.
But I realized why it is so hard for me to start this piece. I am still furious, feelings are still too raw, I still well up when I see video of the towers falling, my heart still stops when I see that heart-wrenching image of bodies falling from windows hundreds of feet in the air. I still get that dark feeling in the pit of my stomach, the same one I felt that morning in 2001.
It's all still too emotional to write a mere memorial. Words fail me.
Read more
September 8, 2015 | Filed Under Anti-Americanism, Barack Obama, Constitution, Crime, Democrats/Leftists, DHS, Ethics, FBI, Foreign Policy, Government Corruption, Liberals, President, Progressives, Rights, Security/Safety, Warner Todd Huston | Comments Off on
---
As Jihadi Attacks Are Up Dramatically in USA, Obama Says Conservatives are 'Dangerous'

-By Warner Todd Huston
Since Barack Obama came to office, his security regime has repeatedly put out reports saying that conservatives, Republicans, patriots, white people, and our military veterans are "dangerous" and need to be watched, quite despite that NONE of these people have caused any troubles. On the other hand, not once has Obama put out a report saying that Muslims are dangerous. And now we get this report from Congress informing us that would-be jihadi attacks are up "dramatically" since 2010.
The new report from the House of Representatives Homeland Security Committee notes that there has been a sharp rise in jihadi terror attempts inside the USA going from the 38 that were identified in 2010 to 124 by 2015.
"The Islamist terror threat in the US homeland has escalated dramatically this year and remains high," committee chairman Michael McCaul said in the monthly "Terror Threat Snapshot" published Friday. "There have been more US-based jihadist terror cases in 2015 than in any full year since [September 11, 2001]."
Now, remember, this number represents the jihadi threats that the government has identified and cleared, so there are likely many more that they couldn't report because they are still part of ongoing investigations. So, there are likely many more not on this list.
With the number of jihadi threats growing at a steady rate-and with some of these threats becoming real murders of Americans–it is clear that Islam is the most dangerous problem in America today.
Read more
September 6, 2015 | Filed Under Democrats/Leftists, Donald Trump, Ethics, Foreign Countries, Foreign Policy, GOP, Iran, Iraq, Israel, Journalism, Lebanon, Liberals, Libya, Media Bias, Middle East, President, Republicans, Ronald Reagan, Talk Radio, Warner Todd Huston | Comments Off on
---
Hugh Hewitt Absolutely Meant to Throw a 'Gotcha Question' At Donald Trump

-By Warner Todd Huston
Last week right of center radio talk show host Hugh Hewitt had Donald Trump on his radio show and during the interview began throwing a long string of terrorists' names and organizations at Trump and needled him to say who he knew, what groups they were with, when they started, and all manner of ultra specific answers. Of course, even during the interview Hewitt claimed that he wasn't trying to throw "gotcha questions" at Trump, but in fact that is precisely what he was doing, his disingenuous protests aside.
Yes, it is pretty disingenuous for Hugh Hewitt to claim he wasn't trying gotcha questions with Trump. Throwing out a long list of names is not asking about foreign policy.
Asking "What would you do about Hamas" or directly asking about any other foreign policy issue is totally legitimate, of course. But to say, "do you know" this name, that name, these names, and his name, is not "foreign policy," it is gotcha stuff. They tried this with Bush, they tried it with Reagan, but never once were questions like these asked of Democrats.
Read more
September 4, 2015 | Filed Under ABC, Amnesty, Anti-Americanism, Barack Obama, Catholicism, Christianity, Democrats/Leftists, Entitlements, Family, Government, Government Corruption, Immigration/Immigrants, Journalism, Liberals, Media, Media Bias, Mexico, President, Progressives, Regulation, Socialism, The Law, Warner Todd Huston, Welfare | Comments Off on
---
This Anti-American Pope Strikes Again, Slamming America Over Immigration

-By Warner Todd Huston
The red Pope is at it again. This time, in order to scold the U.S.A. over its already too generous immigration policies, Francis is purposefully giving a Mass in Spanish despite that less than 15 percent of the United States even speaks the language. On top of that, he went out of his way to praise an activist nun who has decided to specialize in giving aid to illegals in the U.S.
This pope has the temerity to attack the U.S.A. over immigration despite the fact that this country has allowed more people to come here than any other nation of earth. And today he praised an activist nun in an act the media is pretending was spontaneous!
During a broadcast hosted by ABC News, Pope Francis went out of his way to praise Sister Norma Pimentel, an activist nun from Texas who is making a name for herself working on behalf of people who break our laws.
During a "townhall" styled meeting the pope singled the nun out before the crowd.
Read more
September 3, 2015 | Filed Under Gary Krasner | Comments Off on
---
Trump's Counter Offer to the GOP

-By Gary Krasner

As I write this, Donald Trump is meeting with GOP brass today. They want him to sign a "pledge" to abstain from running as a third party candidate. The other candidates have signed it.

But other candidates didn't meet with the GOP. Trump did. Why? Because Trump had terms. Trump doesn't agree to something unless there are terms he favors.

The terms offered by the GOP are one-sided. They want Trump to promise to do something that benefits them. But Trump never gives up leverage without a price. He's a businessman.

So I believe Trump's lawyers drafted a rider to the GOP contract (i.e. "pledge"). And here is what it reads (or words to that effect):
In exchange for Trump's promise not to run as a third party candidate, the GOP promises not to select another candidate if Trump wins the majority of delegates, fair and square, from the state primary elections and caucuses.
The current rules, set up by the GOP, allows the party bigwigs to legally choose a candidate other than the one who obtained the most delegates. Mostly with the use of super delegates.
But Trump is no chump. His people know the rules of the convention's nominating process. So that is the only way Trump would sign the contract. And it was in the interests of both parties to keep the rider secret, at least as long as possible. Trump appears like a team player and the party doesn't lose face—and they may inherit Trump voters if a non-Bush, immigration hawk wins the nomination. If the GOP brass have brains, that would be a rational preference.
Trump is seen as the great negotiator. He wrote the Art of the Deal. He cannot be seen as a loser. So he signed that contract, but with the caveat rider attached. Trust me.
Trump's next move? He should tout the fact that he's a real Republican now, but that he will not actively support Jeb Bush if Jeb is nominated. This is important. Trump cannot be seen as caving in to GOP leaders. He will not be violating the contract by doing this, because the contract restricts him solely from running on a third party ticket.
Trump can't keep repeating that Jeb is low energy. He must augment that label by saying that Jeb is not a fighter. Presidential candidate Jeb would be deferential to the black or female or minority Democrat nominee. Like McCain and Romney, Jeb would be too fearful of being labeled a misogynist or racist. It would be a replay of the losing campaigns against Obama. THAT must be Trump's next line of attack.
And for good measure, Trump must announce that his first day's phone call will be to accept the congratulations from Majority Leader Mitch McConnell and Speaker John Boner, and then tell them to start packing, because they're finished as party leaders. Trump heads the party and he wants legislators leading the party to fight for the conservative agenda.
When Trump does all that, he'll ensure his victory over the lame, incumbents who've betrayed the party's base that got them elected.
September 2, 2015 | Filed Under Gary Krasner | Comments Off on
---
NY Post Columnist Michael Goodwin Says Trump is the UN-Obama. That's Why He's On Top

-By Gary Krasner
The New York Post has a new piece by Michael Goodwin entitled 'Pendulum Factor' could land Trump in White House. But is Goodwin right?
Well, not exactly. Most Democrats still love Obama. Whereas Trump is popular among conservative Republicans. So there's no "pendulum" swing for them. Conservatives NEVER liked Obama.
So Goodwin isn't on point. Rather, the mystery is this: Why is Trump on top with conservatives, when he's the least conservative in the field? WHY?!
ENTER "Gary Explains":*
Republican voters turned out in droves to swing both houses of Congress into the largest majorities in history. And what did they get?
Nada. Zilch. They got Mitch McConnell and John Boner. They got leadership that wont lead. Not even to defund planned parenthood of all things.
One useless republican "leader", Sen. Bob Corker, managed to guarantee that Iran will get a nuclear bomb! 6 years ago he was just a local yokel Tennessee businessman.
We voted into office men who loved incumbency and praise from beltway media elites, more than fighting for their country and the conservative agenda they were elected to advance.
Read more
Social Networking
Help the Soldiers!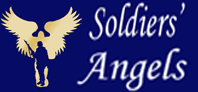 American Genius
Our Founding Ideas
---
"Governments are instituted among men,deriving their just powers from the consent of the governed." Declaration of Independence July 4, 1776
---
Recently Written
Featured Sites



What THEY Say:
Foreign News In English
Illini Alliance
Blogroll
Political Parties

Contact Us
Email Publius' Forum
Archives
Links
Other Blogs
MilBlogs
Religion

Gun Rights
Education
Radio Hosts