December 28, 2015 | Filed Under Abraham Lincoln, Bill of Rights, Civil War, Constitution, Declaration of Independence, Democracy, Ethics, Founders, Government, Government Corruption, History, James Madison, Slavery, Thomas Jefferson, Warner Todd Huston | Comments Off on
---
What the Constitution Really Says About Race and Slavery

-By David Azerrad, Heritage Foundation, Daily Signal

One hundred and fifty years ago this month, the 13th Amendment officially was ratified, and with it, slavery finally was abolished in America. The New York World hailed it as "one of the most important reforms ever accomplished by voluntary human agency."

The newspaper said the amendment "takes out of politics, and consigns to history, an institution incongruous to our political system, inconsistent with justice and repugnant to the humane sentiments fostered by Christian civilization."

With the passage of the 13th Amendment—which states that "[n]either slavery nor involuntary servitude, except as a punishment for crime whereof the party shall have been duly convicted, shall exist within the United States, or any place subject to their jurisdiction"—the central contradiction at the heart of the Founding was resolved.

Eighty-nine years after the Declaration of Independence had proclaimed all men to be free and equal, race-based chattel slavery would be no more in the United States.

While all today recognize this momentous accomplishment, many remain confused about the status of slavery under the original Constitution. Textbooks and history books routinely dismiss the Constitution as racist and pro-slavery. The New York Times, among others, continues to casually assert that the Constitution affirmed African-Americans to be worth only three-fifths of a human being.

December 26, 2015 | Filed Under 1st Amendment, Anti-Americanism, Bill of Rights, Christianity, Constitution, Courts, Democrats/Leftists, Ethics, Free Speech, Freedom, Government, Government Corruption, Islam, Islamofascism, Law, Liberals, Massachusetts, PCism, Progressives, Religion, Sharia, Society/Culture, Terrorism, The Law, Warner Todd Huston, Western Civilization | Comments Off on
---
Anti-American Boston Judge Forces Christian Woman to 'Learn About Islam' for Punishment After Dispute with Muslim

-By Warner Todd Huston
Once again proving that liberals are drifting farther every day away from American ideals and principles, an activist judge in Boston recently punished a Christian woman by order that she "learn about Islam" to settle a dispute brought to court by a Muslim tenant from an apartment building the punished woman owns. This couldn't be a more un-American–and un-Constitutional–punishment.
The case that came to Judge Paul Yee Jr.'s courtroom was between a Christian Pastor who owns an apartment complex in which several Muslim tenants live and one of his Muslim tenants. The complex owner, Daisy Obi, a 73-year-old ordained minister from Nigeria who is the pastor of the Adonai Bible Center in Somerville, Massachusetts, was accused of physically attacking her Muslim tenant and spewing anti-Muslim epithets at her.
The purported victim, tenant Gihan Suliman, claims that Obi called her anti-Muslim names and pushed her down a flight of stairs during an argument in April of 2012.
The case came before Yee, who is a 2009 Deval Patrick appointee to the District Court in Quincy Court One. He was previously an Assistant District Attorney for Suffolk County and was also a counsel for the Boston Housing Authority. Clearly Yee thinks of himself as a social warrior and not an adjudicator of law.
At the close of the case in 2014, Judge Yee ruled against Obi and sentenced her to two years in jail and to serve six months and have the rest suspended. But this self-righteous, activist judge also demanded another punishment by forcing Obi to "learn about Islam."
"I want you to learn about the Muslim faith. I want you to enroll and attend an introductory course on Islam," Yee said during the sentencing phase of the trial. "You have to give some kind of written documentation to probation that you have in fact done that."
This is clearly both un-American and un-Constitutional.
Read more
December 24, 2015 | Filed Under Bible, Christianity, Christmas, Holiday, Jesus, Religion, Warner Todd Huston | Comments Off on
---
Merry Christmas 2015: A Light Unto All Mankind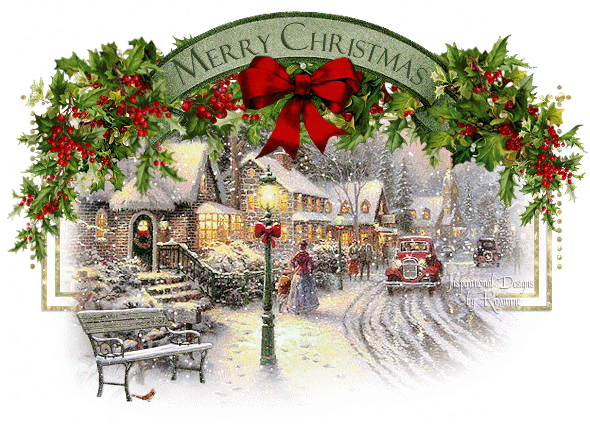 Merry Christmas, 2015
"And unto you a child is born." With that promise Earth was given the promise of a light unto all men, a light that will lead us to our salvation if only we choose to accept that path.
Even if you are not a Christian, even if you're not especially religious, if you claim another religion or none at all, the path that Christ walked when he was born into this world is a path from which we can all learn. It is one worthy of study and acceptance even if only as an example of the best way to live. Christ's path is, indeed, a philosophy worthy of consideration for it is one based on service to your fellows, love for all, and a suppression of one's selfishness in order to pursue a higher calling.
What could be a better path, even for the non-religious?
So, as we celebrate this Christmas Day, the day meant to memorialize the birth of Christ, and as we head into 2016 let us all strive to work harder to be of service to our fellows. Let us engage in those random acts of kindness that makes everyone's lives so much more fulfilling–not to mention easier. Let us remember to say thank you to those who have done something for us and let us offer our own actions for others without expecting immediate repayment.
Let's try and leave this place a bit better off than we found it.
I want to thank each and every one of you for having been such wonderfully loyal readers and for you folks that have only been recent visitors, may you find a home here for the upcoming days. We hope to give you a Christmas gift that never stops giving here at Publius Forum.
May God Bless you all and enjoy the day with your family and friends.
Merry Christmas and, if you don't visit again before the end of the year, may you have a Happy New Year
Yours,
Warner Todd Huston
Publisher, PubliusForum.com
December 24, 2015 | Filed Under Bible, Christianity, Christmas, Holiday, Jesus, Religion, Warner Todd Huston | Comments Off on
---
What is the True Meaning of Christmas?

So, what is the true meaning of Christmas? Linus knows…

December 24, 2015 | Filed Under Christianity, Christmas, GOP, Religion, Republicans, Ronald Reagan, Warner Todd Huston | Comments Off on
---
WATCH: Ronald Reagan Reads Life of Christ to Children at White House at Christmas in 1982

In the inaugural broadcast of NBC's "Christmas in Washington," part of the program included then-President Ronald Reagan reading "A Solitary Life," a parable of the life of Jesus Christ, to children gathered at the White House.

After nearly 2,000 years, Jesus today is "the centerpiece of much of the human race," says President Reagan. All the armies, govrnments, and powers of this world have not affected the world in any way as powerfully as this "one solitary life," he explains…

Read more at CNSNews.com.

December 19, 2015 | Filed Under Christmas, Democrats/Leftists, Ethics, Government Corruption, Kwanzaa, Liberals, President, Progressives, Warner Todd Huston | Comments Off on
---
The Kwanzaa Scam: It's A Fake Holiday Created by A Racist, Rapist And Torturer

-By Warner Todd Huston

Every year I post a piece about the shocking truth about Kwanzaa. That it is a racist holiday created by a rapist and torturer who poses as a "professor." This year will be no exception.
Kwanzaa, the purported "African" holiday celebrated only in the United States, is the ultimate politically correct holiday. It is little observed, even by our own African American community, of course, but those that do celebrate it are wholly unaware that this faux holiday was created in 1965 by a man with a very troubled past. For Kwanzaa's creator, Maulana Karenga, has a violent, racist criminal record, and is even a rapist who was convicted of torturing his victims.
Each year, with the onset of Christmas, we are treated to another gauzy, fluff piece about how great Kwanzaa is by yet another PC spewing columnist. In one article this year the world was treated to aggrandizement such as that in The Wave newspaper from Los Angeles, California with its titled, "As it nears its 50th year, Kwanzaa strives for relevance," or another LA-based paper exited to tell us about the, "Symbols and Insights of Kwanzaa: Deep Meanings and Expansive Message," and then there was last year's Dallas Morning News piece titled,"Look forward to Kwanzaa celebrations with storytelling, music and more." We even find such helpful sites as TeacherPlanet.com's, "Kwanzaa Resources for Teachers." And this year we got the happy talk from Illinois with City Plans Kwanzaa Celebration December 26. Yes, the world is filled with celebratory lionization of Kwanzaa.
But about a half dozen years ago, the Houston Chronicle got in the act with a piece by Leslie Casimir titled "Learning about Kwanzaa from the holiday's creator." This one, though, was a bit different than the usual how-great-is-Kwanzaa theme because this particular piece celebrated the inventor of the faux holiday, Maulana Karenga, himself. So, instead of merely celebrating the manufactured holiday, Casimir amazingly made a hero of the rapist, race monger and violent thug who created it! To Casimir, Kwanzaa creator "Maulana Karenga" was a hero.
Read more
December 19, 2015 | Filed Under Christmas, Congress, Elections, GOP, President, Ted Cruz, Warner Todd Huston | Comments Off on
---
Ted Cruz Goes for Humor With Snide Christmas Commercial

Texas Senator Ted Cruz is putting out a Christmas and comedy-themed campaign commercial that is a bold move because it's supposed to be funny and funny isn't not something many politicians do very well. But for me, this one works.

I am sure that many will hate this one… but it worked for me.

December 8, 2015 | Filed Under Anti-Americanism, Barack Obama, Conservatives, Crime, Democrats/Leftists, Donald Trump, Elections, Ethics, GOP, Government, Government Corruption, Hillary Clinton, Liberals, President, Progressives, Warner Todd Huston | Comments Off on
---
You Can't Be a 'Conservative' OR an American and Vote Hillary Over Trump

-By Warner Todd Huston
NOTICE: This is not a Donald Trump Endorsement piece, Now… Voting for president can be tricky, sometimes, especially if you are a good conservative who feels that the GOP nominee is unsuitable. Many good conservatives are saying this about Donald Trump and feel that they just can't pull the lever for him. But if you are an anti-Trump conservative who won't vote Trump and instead are claiming that you'll pull the lever for Hillary you are neither a Conservative nor an American. Period.
Being a true blue American conservative (or a "red" one in today's color coding) can be an annoying thing when it comes to presidential politics. As a conservative you'll instantly understand that the GOP is not a conservative Party but is, rather, the far less liberal of the two national parties… but still essentially liberal in far too many ways to be comfortable. It's our job as conservatives to drag the center left GOP kicking and screaming farther to the right where they belong. But we don't always win that argument, especially when it comes to a presidential nominee.
So, deciding for whom to vote in both the primaries and the general is often a choice on the lesser of two evils for conservatives.
Then there is the bromide attributed to one of America's most famous conservatives, William F. Buckley, who said that a true conservative should vote for the "most conservative" option in any given election. So, conservatives have that hanging over their heads, too.
But there are times when neither candidate from the Democrat or Republican parties is a conservative choice. Mitt Romney was one of those. Others felt the combative and self-loathing John McCain was also in that category. And it goes without saying that the Democrats haven't had even a remotely conservative choice since Truman. But regardless how you felt about all those particular candidates real conservatives have had few choices for quite some time.
That brings us to Trumpmania.
Read more
December 7, 2015 | Filed Under History, Warner Todd Huston, WWII | Comments Off on
---
75 Years Later, Remembering Pearl Harbor: Dec. 7, 1941, A Day That Will 'Will Live in Infamy'
On Dec. 9th, 1941, the Japanese launched a sneak attack on our forces at Pearl Harbor, Hawaii. As a result, America formally joined the war against the Axis powers.
2,402 American servicemen were killed and 1,282 were wounded.
This is in memory of them.
December 6, 2015 | Filed Under 2nd Amendment, Anti-Americanism, Barack Obama, Congress, Conservatives, Constitution, Crime, Democrats/Leftists, Ethics, France, Free Speech, Freedom, GOP, Government, Government Corruption, Gun Control, Guns, Humor, ISIS, Islam, Liberals, Police State, President, Progressives, Regulation, Religion, Republicans, Security/Safety, Sharia, Terrorism, Warner Todd Huston | Comments Off on
---
Advance Preview of Obama's 'Terrorism' Address: 'America, We Must Become a Nation of Sheep Led to the ISIL Slaughter'

-By Warner Todd Huston

We here at PubliusForum.com have been fortunate enough to be afforded a sneak peek at Obama's "terror" address that he will be giving today. Without further ado, the president of the United States:
My fellow Americans, tonight I felt it was important to come before you so that you could hear what I think about these horrible attacks my country has suffered these last few weeks.
Certainly I grieve for those who fell victim to the gun violence my country is embroiled in. I am heart broken by the loss the victims' families feel and understand their pain. Sadly, with their lives filled with the pain caused by the Second Amendment of the U.S. Constitution, they have little room in their minds to help me advance my ideas. Tonight I hope to put an end to that.
Many un-American people who don't understand who we are as a people want to continue this wretched gun culture that has made me embarrassed to visit other countries. To them I say "no more." No more will I sit idly by and allow them their Second Amendment rights. No more will I allow my people to stand armed against my policies. No more will I let my countrymen to have the last, best chance to answer back to terrorists by being armed with needless, dangerous, assault guns.
My country is suffering an occupation of sorts worse than any ISIL terrorist invasion. Republicans who cannot accept that I won are certainly more dangerous than any ISIL terrorist, especially since my policies have completely contained ISIL to a small and dwindling part of Iraq and portions of Syria.
Read more
December 2, 2015 | Filed Under 1st Amendment, Anti-Americanism, Atheism, Christianity, Constitution, Democrats/Leftists, Ethics, Free Speech, Freedom, Government, Government Corruption, Law, Liberals, Liberty, Maryland, Progressives, Religion, Warner Todd Huston | Comments Off on
---
Hysterical Atheists Lose: Maryland Judge Tosses Lawsuit Against WWI Memorial Cross

-By Warner Todd Huston
It's about time one of these baseless, nuisance lawsuits against some decades-old display of the Christian faith was given the heave-ho out of court, as all of them should. And that is just what happened to a lawsuit demanding the removal of a cross memorial to the fallen of WWI that was erected nearly 100 years ago.
In a judge's decision on Monday, Maryland federal judge Deborah Chasanow threw out a lawsuit that was demanding the removal of a cross monument standing in mute tribute to The Great War that was erected at the intersection of State Route 450 and U.S. Route 1 in Bladensburg, Maryland. The display was built by members of the American Legion in 1925.
The monument is part of a park built to Maryland veterans and also contains memorials to soldiers who died in WWII, Pearl Harbor, the Korean War, Vietnam and other wars and battles.
Read more
December 2, 2015 | Filed Under Gary Krasner | Comments Off on
---
President Dumdum Pops Off On San Bernardino

-By Gary Krasner

In the wake of the shootings in San Bernardino CA, CBS News played an interview at 6:45 PM EST, in which President Dumdum expressed dismay over the shooting, and while admitting that we know nothing about the shooting yet, managed to claim that the cause of the shooting was the fault of insufficient safeguards against the wrong people obtaining guns.

President Dumdum then immediately stated that we have a No Fly List in which people on that list are legally able to purchase firearms, and that it must be stopped. It was a total non sequitur, since we don't know that the San Bernardino shooters were on the No Fly Zone.

Like most liberals who have been making this argument to support more gun control, President Dumdum apparently doesn't know the reason for a No Fly List, and how it relates to our Constitutional protections.

The No Fly List is not a list of people who are guilty of any crime. Senator Ted Kennedy was on the list, presumably by mistake. The list was intended to be an overly cautious measure to screen out or scrutinize SUSPECTS, who authorities SUSPECT may wish cause the plane to crash.

The exclusions based on the list may ultimately be found unconstitutional, but if you read the fine print in the contract you signed to purchase airline tickets, you will see that you agreed that you have no right to fly on a plane, and that you may be detained if you refuse to comply with intrusive methods to search you––which possibly includes cavity searches.

This list contains approximately 50,000 people. No one knows how they get on the list, and many are on the list erroneously.

And this is the list which Democrats and President Dumdum wants to use as a basis to deny Americans their Second Amendment rights!!
Read more
Social Networking
Help the Soldiers!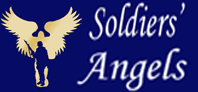 American Genius
Our Founding Ideas
---
"Governments are instituted among men,deriving their just powers from the consent of the governed." Declaration of Independence July 4, 1776
---
Recently Written
Featured Sites



What THEY Say:
Foreign News In English
Illini Alliance
Blogroll
Political Parties

Contact Us
Email Publius' Forum
Archives
Links
Other Blogs
MilBlogs
Religion

Gun Rights
Education
Radio Hosts