January 27, 2016 | Filed Under 2nd Amendment, Anti-Americanism, Democrats/Leftists, Entertainment, Ethics, Freedom, Government Corruption, Gun Control, Guns, Liberals, Liberty, Progressives, TV, Warner Todd Huston | Comments Off on
---
Liberalism Drips From 'X-files' Reboot, Slams Fox News and the Second Amendment

-By Warner Todd Huston
On Sunday evening after football the eagerly awaited first installment of the six-part "X-Files" reboot aired on Fox. Unfortunately, the writers let their liberalism interfere with common sense story telling as the first half of the show featured slams n Fox News host Bill O'Reilly and an attack on America's right to keep and bear arms.
The mini-series begins with the ostensibly conservative host of an internet-based TV show seeking out our intrepid FBI agents Fox Mulder (David Duchovny) and Dana Scully (Gillian Anderson). The character's name is a not-so-subtle allusion to Bill O'Reilly and the connection is made all the more tangible when O'Reilly is even cited as another crazy, conservative, conspiracy theorist.
The web TV host character is unsubtly named "Tad O'Malley" (Joel McHale) and the first words we hear from him are when Mulder brings his show up on a laptop computer.
Mulder opens his lap top to reveal an appearance of Barack Obama on the Jimmy Kimmel show playing across the screen. The FBI agent switches his screen to the "Tad O'Malley" show and we hear the host saying, "…it comes down to this: It's the mainstream liberal media lying to you about life, liberty, and your god given right to bear arms."
Immediately Mulder asks, "Why would I watch this jackass, Scully?"
Read more
January 23, 2016 | Filed Under Anti-Americanism, Barack Obama, Capitalism, Congress, Conservatives, Constitution, Courts, Democracy, Democrats/Leftists, Donald Trump, Economy/Finances, Ethics, Free Speech, Freedom, GOP, Government, Government Corruption, Hillary Clinton, Law, Liberals, Politicians, President, Progressives, Republicans, Senate, Supreme Court, Warner Todd Huston | Comments Off on
---
A Trump Presidency Would Mean a Do-Nothing in the White House and That Ain't a Bad Thing

-By Warner Todd Huston
I hate to burst your bubble, America, but if Donald Trump were to become president we would not get a president who "blows up the system," nor would we have a president who "does great things." What we'd have is a do-nothing for four (or perhaps 8) years. But that may not be a bad thing.
One of the reasons many center right voters have become Trump supporters is because they expect he'll upset the establishment's apple cart and destroy their grip on power by "doing things" that will give power back to the people. I put "doing things" in quotes because not a single soul out there knows exactly what "things" he could do in order to achieve the destruction of the establishment.
And therein lies the trouble. Trump hasn't laid out a realistic plan for anything. He just jumps on stage, rambles on and on spouting catch phrases and buzzwords all while offering no substance whatever. In this way he is exactly like our current failed president. When Obama first campaigned for office he was all full of well turned phrases, buzzwords, and airy claims but offered nothing by way of substance. He simply looked good and people just assumed he'd "do something" to rattle the status quo.
Where Trump differs from Obama is that Obama's entire history prior to running showed he would be a stiff-necked, unbendable, anti-American in the White House. He was an extremist, socialist-styled, doctrinaire left-winger whose entire life previous to the White House proved he'd do his level best to tear down the U.S.A. But his airy rhetoric fooled millions of idiots who voted for him while ignoring his past.
Read more
January 20, 2016 | Filed Under Anti-Americanism, Business, Catholicism, Christianity, Constitution, Economy/Finances, Ethics, Free Speech, Freedom, Islam, Jobs, Labor Law, Regulation, Religion, Sharia, Society/Culture, Uncategorized, Warner Todd Huston, Western Civilization, Wisconsin | Comments Off on
---
Muslim Employees at Wisconsin Co. Upset Over Cancellation of Prayer Time

-By Warner Todd Huston
A Wisconsin manufacturing plant made a policy announcement affecting the prayer time for its 53 Muslims employees but the new policy change has employees banding together and claiming they are being "discriminated" against. Imagine if Christians did this…
The Ariens Company, a lawn mower and snowmobile manufacturing company in Brillion, Wisconsin, made a recent change in company policy ending the past practice of its many Muslim employees who often took multiple breaks for Muslim prayers. Whereas in the past employees were able to take breaks whenever they needed to join in prayer, now the company says Muslim employees will get only a lunch break and should indulge their prayers at that time. The company also warned employees if they try to take other times off they will be replaced.
But employees say that the one lunch break does not coincide with the proper time for Muslim prayers.
Read more
January 17, 2016 | Filed Under 1st Amendment, Abraham Lincoln, Anti-Americanism, Bible, Catholicism, China, Christianity, Civil War, Congress, Constitution, Democracy, Ethics, Free Speech, Freedom, Government Corruption, Islam, Jesus, Jews, Judaism, Liberals, Liberty, Mormons, Progressives, Religion, Russia, Slavery, Warner Todd Huston | Comments Off on
---
Lincoln Quote That Can Be Used for Freedom of Religion

-By Warner Todd Huston
On August 24 of 1855, Abe Lincoln made another one of his arguments against slavery. But I'd dare say that the logic of his point works to defeat the left's efforts to destroy freedom of religion today, too.
By 1855 Illinoisan Abraham Lincoln had firmly joined the anti-slave element of the Whig Party and he was already developing a reputation as an eloquent speaker against the "Peculiar Institution."
In August he made the argument that having slavery in a nation that is supposed to believe in the freedom and equality of men is a contradiction that makes the belief in equality essentially a lie.
Here is how he once described the dichotomy between a nation that claims to value equality and a nation that supports slavery:
Read more
January 16, 2016 | Filed Under Anti-Americanism, Bill Clinton, Budget, Business, Congress, Conservatives, Constitution, Crime, Democrats/Leftists, Donald Trump, Economy/Finances, Elections, Ethics, Freedom, GOP, Government, Government Corruption, Hillary Clinton, Liberals, Liberty, New York, New York City, Philadelphia, President, Progressives, Religion, Taxes, Ted Cruz, Warner Todd Huston | Comments Off on
---
New York Values? With Anthony Weiner, the Cuomos, Client Number 9, and Rampant Corruption, Cruz is RIGHT!

-By Warner Todd Huston
With New Yorkers wringing their hands and crying like babies over Ted Cruz' "New York values" comment, one has to laugh at the state whose denizens usually prides themselves on being so tough acting like two-year-old whiners. But, despite their stomping of feet, the fact is, Ted Cruz is right. New York values are corrupt, generally un-American and the perfect example of how not to be as an American. Sadly, there is very little good to say about the Empire State.
Yes, we all felt for New York during the attacks on 9/11. Yes, we stood with New York on that terrible day. But let's face it, that would be about the only time in the last 50 years that the rest of the country had any sympathy for that corrupt den of thieves. Further, the attack on the World Trade Center was not an attack strictly on "New York." It was an attack on the whole of the country. Remember, they also planned to hit the White House and did hit the Pentagon that same day. If the World Trade Center happened to be in Philly, it would have been Philly they targeted.
The truth is, New York is generally the worst of what the nation has to offer. It's taxes are too high, it is extremely liberal, it is pro-abortion, anti-Second Amendment, anti-business, it's politicians stand against American freedoms and liberties, and they are lovers of the nanny state.
Before we get farther into this, let's dispense with this silly "yeah, but some people there are great" argument. If you are going to employ that line of pap, you are a liberal because only liberals are so broad minded that everything falls through the cracks–especially truth.
Yes, yes, yes, there are "some people" who live in New York who are great. And they are a tiny, meaningless and powerless minority and because they don't actually control what the majority of the state does they are dismissed (and absolved) from the accusations against their fellows.
You see, you can't make a moral point unless you talk in generalities. If you didn't use what is a mean average for something, then nothing is ever "wrong." After all, something good can be found in just about anything and if you are going to use "something good" as your criteria, then nothing could ever be "bad" or "wrong." And in that case, you cannot have morals because that "something good" would always over power the moral truth.
Now, that being said, back to "New York Values": The "values" that prevail in New York–both the city and the state–are mostly horrendous, un-American, un-Constitutional, irreligious, and immoral. In short, New York "values" is a sarcastic remark because New York has no values, at least not any good ones.
Read more
January 10, 2016 | Filed Under Anti-Americanism, Barack Obama, Budget, Democrats/Leftists, Government, Government Corruption, Liberals, President, Progressives, Taxes, Warner Todd Huston | Comments Off on
---
Candidate Obama Claimed He'd Skip Vacations as President–If He Lies About Such Small Things…

-By Warner Todd Huston
Without question Barack Obama has proven to be the single biggest liar ever to sit in Washington D.C. But we can't say we weren't warned. His Alinskyite training aside, everyone should have realized what a liar he was going to be with his claims that if he were to become president he would take no vacations because the nation needed him so badly. And what has happened since election? Well, thus far he's spent $70 million of your tax dollars on vacations.
We are reminded of Obama's vacations lie by the news aggregation site Weasel Zippers which dredged up a video of then Senator Barack Obama promising he'd eschew vacations if he were to be elected president.
In a 2008 interview with The New York Times' Bob Herbert Obama was rambling about how presidents should "give their life" to the presidency. That led him to make his wild pledge.
"The bargain that any president strikes with is, you give me this office and in turn my, fears, doubts, insecurities, foibles, need for sleep, family life, vacations, leisure is gone," Obama said posturing. "I am giving myself to you."
This, of course, was an absolute lie. Obama never had any intention of eschewing vacations once he became President.
Read more
January 4, 2016 | Filed Under 1st Amendment, 2nd Amendment, Anti-Americanism, Bill of Rights, Congress, Conservatives, Constitution, Declaration of Independence, Democracy, Ethics, Federalism, Founders, Free Speech, Freedom, Government, Government Corruption, Gun Control, Guns, Law, Liberals, Liberty, Oregon, Police State, Policy, President, Progressives, Property Rights, Regulation, Republicans, States Rights, The Law, Warner Todd Huston | Comments Off on
---
Video From Oregon Activist: 'We're Breaking NO Laws' But Warns They Are Armed—NO RUBY RIDGE

-By Warner Todd Huston
As patriots gather outside the Malheur National Wildlife Refuge near Burns, Oregon, all eyes are on the activists gathered there to protest what they feel is a government gone wild. Many of the activists are armed raising some fears that bloodshed could result if Obama's government sends armed officials to clear them out. But one activist has a warning and a promise for officials.
In a video posted to Facebook, activist Jon Ritzheimer told those watching his video that he and his fellows have gathered to defend their Constitutional rights.
Close to the end of the video the activist explains one of the reasons that he and his fellows are protesting. He says that the refuge is "swallowing up ranches."
On the video Ritzheimer continues saying, "this refuge here we found out is also the largest and it's getting bigger and bigger. It's swallowing up ranchers. It's already kicked off over 100 ranchers from this land."
Still, Ritzheimer goes to pains to point out that the land they are camping on is public land and that they aren't breaking any laws. He further points out that there has been no vandalism of the park. He insists, "there's nothing illegal taking place here."
"This land belongs to 'we the people.' It's outlined right here in the Constitution," Ritzheimer says.
Read more
January 1, 2016 | Filed Under Budget, Business, Capitalism, Constitution, Democrats/Leftists, Economy/Finances, Education, Ethics, Free Speech, Freedom, Government, Government Corruption, Gun Control, Holiday, Jobs, Liberals, New Years, Police State, Progressives, Property Rights, Public School, Rape, Regulation, Sex Offenders/Rape, Taxes, The Law, Warner Todd Huston | Comments Off on
---
Dear Baby New Year, THIS is What Liberals Have in Store For You

-By Warner Todd Huston
The year 2015 is now in the rear view mirror and Baby New Year has waddled in, diaper and all. But baby, you are still young and naive and I hate to say it but you and the generation you are ushering in will have an awful time once you find out what liberals have in store for you.
First of all, you are lucky, Baby New Year, lucky that you even got a chance to see 2016. Were it up to any common liberal you'd have been aborted back in 2015 when you were still gestating. Granted there's a chance you'd have seen 2016 only to have your body diced up and sold for its lucrative parts. In any case, thank your lucky stars that you escaped the liberals' beloved slice and dice.
But don't think you are too lucky. After all, the bleak world that liberals have already set in motion for you is not one you're likely to enjoy.
Because, dear Baby New Year, liberals have already set the rules for your world as you grow up and it ain't gonna be pretty.
You may think that you are waddling into the United States, the land of freedom, liberty and self-determination. But the liberals have already killed that hoary old ideal. And don't speak too loudly because liberals have taken away your free speech. Say the wrong thing and you'll be thrown out of your school, you'll lose you job, and you'll become an outcast to society… such as it is.
Read more
January 1, 2016 | Filed Under Holiday, New Years, Warner Todd Huston | Comments Off on
---
Happy New Year 2016
A new year is very much like a blank book. A pen is in your hands and this is your chance to write a beautiful story for yourself and our nation.
Have a wonderful, prosperous, safe, and happy 2016, everyone.
-Warner Todd Huston
Social Networking
Help the Soldiers!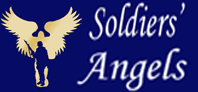 American Genius
Our Founding Ideas
---
"Governments are instituted among men,deriving their just powers from the consent of the governed." Declaration of Independence July 4, 1776
---
Recently Written
Featured Sites



What THEY Say:
Foreign News In English
Illini Alliance
Blogroll
Political Parties

Contact Us
Email Publius' Forum
Archives
Links
Other Blogs
MilBlogs
Religion

Gun Rights
Education
Radio Hosts