February 28, 2016 | Filed Under Britain, Crime, Democrats/Leftists, Entertainment, EU, France, Government Corruption, Hollywood, ISIS, Islam, Islamofascism, Jihad, Liberals, Movies, Progressives, Rape, Sharia, Syria, Terrorism, Warner Todd Huston | Comments Off on
---
Jude Law is Proof Once Again That Actors Should be Ignored Off the Screen

-By Warner Todd Huston
Actor Jude Law seems to fancy himself some sort of intellectual philanthropist but his trip to the illegal Muslim migrant camp in Calais, France nicknamed "The Jungle" proves once again that actors should be ignored when they are off the screen because they are generally too stupid to be worth anyone's time.
Actor Law visited "The Jungle" just ahead of its being shut down and demolished. He went there to highlight the "plight" of these illegal migrants and to plead for his own nation of Britain to allow even more of these lawbreaking, rapists and thieves into his country.
Full of faux compassion, Law traipsed around with a coterie of other actors and British celebrities– all of whom were surrounded by a security squad. They filmed some silly special meant to fool Brits into feeling sorry for the migrants but the criminal nature of these people was too much for them to subdue for long because after the cameras stopped rolling these so-called "refugees" turned on Law's security team and robbed them of their wallets and cell phones.
If it wasn't so affirming it would be funny — neigh hilarious — that these British do-gooders went to Calais to "help" these illegal migrants only to be attacked and robbed for their troubles.
So, how did Law and his foolish fellows characterize the incident?
Read more
February 27, 2016 | Filed Under 1st Amendment, 2nd Amendment, Anti-Americanism, Conservatives, Constitution, Democrats/Leftists, Donald Trump, Elections, Ethics, GOP, Government, Government Corruption, Liberals, Policy, President, Republicans, Warner Todd Huston | Comments Off on
---
Can You Be a Conservative and Also a Trump Voter?

-By Warner Todd Huston
A few weeks ago I wrote a piece saying you can't be a conscientious conservative and refuse to vote for Donald Trump if he faces Hillary Clinton in a general election. But can you also be such a conservative and vote for Trump in a primary?
Before I go on, here, I have to note that I am not a Trump supporter. Even though I wrote you have to vote Trump if the choice is between him and Hilary in a general election contest, I'd rather see any general election for Trump avoided from the start.
So, the straight answer to the question posited in the headline above is "no." No you can't be a committed conservative and vote for Trump in a primary. If you are voting Trump you are one of three types of voter and none of the three can be a committed conservative.
Three Types of Trump Supporters
Read more
February 25, 2016 | Filed Under Anti-Americanism, Civil Rights, Crime, Freedom, Judges, Regulation, The Law, The Wall Street Journal, War On Drugs, Warner Todd Huston | Comments Off on
---
The Myth of Mass Incarceration

I never do this, but I am republishing this whole piece. The stats in it are incredibly important but since WSJ is hidden behind a pay wall, few will get to see this stuff. So, as much for myself as you, the reader, I am reposting this here so that I can reference it later.Just a reminder to anyone coming to this site, this site is not a money maker for me, so I am not making $$ of someone else's work, here. But this info is just too important to lose behind a pay wall.

The most shocking revelation in Mr. Latzer's piece is that only 1.2 percent of America's African American population are incarcerated. This makes the lie that blacks are being "warehoused" in prisons. That makes the lie to the Black Lives Matter movement, too.

Finally, this article makes the lie to the push for "sentencing reform" being pushed by both Barack Obama and Speaker of the House Paul Ryan.

The Myth of Mass Incarceration
-By Barry Latzer
Wall Street Journal, Feb. 22, 2016

Violent crime, not drugs, has driven imprisonment. And drug offenses usually are for dealing, not using.

It has become a boogeyman in public discourse: "mass incarceration." Both left and right, from Hillary Clinton to Rand Paul, agree that it must be ended. But a close examination of the data shows that U.S. imprisonment has been driven largely by violent crime—and thus significantly reducing incarceration may be impossible.

Less than one-half of 1% of the U.S. population is incarcerated, according to the Bureau of Justice Statistics (BJS), so "mass" is a bit of hyperbole. The proportion of African-Americans in prison, 1.2%, is high compared with whites (0.25%), but not in absolute terms.

There's a lot of historical amnesia about the cause of prison expansion, a mistaken sense that it was all about drugs or race and had very little to do with serious crime. This ignores the facts. Between 1960 and 1990, the rate of violent crime in the U.S. surged by over 350%, according to FBI data, the biggest sustained buildup in the country's history.

One major reason was that as crime rose the criminal-justice system caved. Prison commitments fell, as did time served per conviction. For every 1,000 arrests for serious crimes in 1970, 170 defendants went to prison, compared with 261 defendants five years earlier. Murderers released in 1960 had served a median 4.3 years, which wasn't long to begin with. By 1970 that figure had dropped to 3.5 years.
Read more

February 22, 2016 | Filed Under Anti-Americanism, Constitution, Crime, Democrats/Leftists, Elections, Ethics, Free Speech, Freedom, Government, Government Corruption, Judges, Law, Liberals, Liberty, New York, New York City, Progressives, Regulation, States Rights, Transparency, Vote Fraud, Voter ID, Warner Todd Huston | Comments Off on
---
New Bill Set to Give Illegals Voting Rights in New York City

-By Warner Todd Huston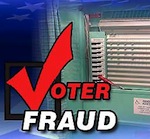 Activists are pushing a new a new bill that would give illegal migrants living in New York City the right to vote in city elections starting in 2017.
According to the New York Post, Bertha Lewis, head of the Black Institute, said the bill is meant to allow all people to vote. "We want to expand the right to vote for everybody, not suppress the vote. What a radical idea," she said.
The bill would give an estimated 1.3 million illegals in the Big Apple the right to vote for mayor, city comptroller, borough president, and city council members.
Saying, "People want to come out of the shadows," Lewis insisted the new right would be a logical next step after Mayor de Blasio's new program of issuing municipal I.D. cards to illegals was enacted.
Read more
February 19, 2016 | Filed Under Gary Krasner | Comments Off on
---
Why Millennials Don't Understand Economics

-By Gary Krasner

THAT is the question. It is not "why do they love Bernie." Bernie is just another product of the liberal educational system that produces economic ignorance.

So the reason Millennials are for Bernie is the same reason economic ignorance prevailed in 2008 when people voted for Obama.

And some of that begins with GW Bush, who spent government money like a liberal does, and never explained supply side economics, let alone know what the hell it was. Faux conservatives McCain and Romney were no different.

That is why, to this day, Americans blame Republicans for the recession. Democrats came out of the gate with political demagoguery, and Bush and McCain looked like deer caught in the headlights. They own that legacy, which remains dead weight around the neck of every conservative running for office today. We needed moderate, "compassionate" conservatives like we need Pope Francis' advice on immigration policy.

Here's what these moderate Republicans should have said then, and what Trump can say today if he were articulate on public policy:
Read more

February 17, 2016 | Filed Under Gary Krasner | Comments Off on
---
Open Letter to Radio Talk Show Host Mike Gallagher

-By Gary Krasner

Dear Mike,

I was listening to your radio broadcast on February 16, 2016. You devoted the first hour of your show to a discussion of Kentucky Senate Bill 152, which would require women seeking abortions to undergo ultrasound and force them to view the fetus in the womb.

I didn't hear you mention ultrasound. Instead, you presented the bill as a reasonable measure for women to receive pre-abortion counseling. You correctly mentioned how many women experience depression following their abortions.

The issue of ultrasound vs. counseling is not relevant to the topic I wish to raise, although the public should be aware that prenatal ultrasound is unsafe: see: http://harvoa.org/chs/pr, and http://harvoa.org/chs.

But to my point, I oppose this Kentucky bill that compels women to consult a physician before obtaining an abortion.

Personally, I'm pro life. I'm conservative. I regularly contribute to this website and for 10 years I wrote for AmericanDaily.com. I'm friend and confident to the pro-life activist Debi Vinnedge of COG For Life.

Yet I oppose the bill because when you make something compulsory, YOU are inviting government into the private affairs of OTHER people who are engaging in lawful activities.
Read more

February 12, 2016 | Filed Under Budget, Business, Capitalism, Communism, Congress, Conservatives, Constitution, Democrats/Leftists, Economy/Finances, Education, Ethics, Free Trade, GOP, Government, Government Corruption, House of Representatives, Liberals, President, Progressives, Public School, Republicans, Senate, Socialism, Taxes, Warner Todd Huston | Comments Off on
---
Politics, Left And Right, Dumbed Down to 'Fairness'

-By Warner Todd Huston
As the presidential primaries roll out across America it has become clear that the voters are revolting against the establishment — both on the left and the right. Usually we think of the Republicans and Democrats as being polar opposites, but in today's climate large numbers of voters on both sides are lining up in opposition to the elites for exactly the same reason. Both the left and right are in revolt over "fairness."
Large numbers of voters, those voting for Trump on the right side of the aisle and those voting for Sanders on the left, are upset that America is no longer fair for everyone. Certainly the definition of fair and the cure for this lack of fairness takes different forms on the left and right, but it is fairness they are both exercised about, nonetheless.
Many center right Americans are worried that the large youth vote jumping on the bandwagon for self-professed socialist Bernie Sanders is a harbinger for a collapse to come and proof that America's children have become communists. It is also proof that they have rejected the American ethos and tradition. But, while the end product might be much the same, I'd argue that it isn't true that these Sanders voters are really voting for actual socialism.
In fact, I'd argue that most of them haven't a clue what socialism even is. If they did they'd realize what a stupid idea it would be to vote for someone so foolish as to imagine socialism is a good idea. 20 years ago Bernie Sanders would have been thought of as a crackpot and would have been utterly dismissed from presidential politics.
Read more
February 8, 2016 | Filed Under Anti-Americanism, Business, Capitalism, Chicago, Chicago Tribune, Democrats/Leftists, Economy/Finances, Entertainment, Ethics, Free Speech, Free Trade, Freedom, Government Corruption, Jobs, Liberals, Liberty, Media, Money, Progressives, Sports, TV, Warner Todd Huston | Comments Off on
---
'Chicago Tribune' Critic Slams America's Love of Entertaining Super Bowl Ads

-By Warner Todd Huston
A Chicago Tribune TV critic was aghast that Americans often enjoy the commercials during the Super Bowl. Apparently he was upset about all that capitalism going on and mad that Americans don't rise up and throw their shoes at their TVs in revolt. Corporations are apparently all venal and wasteful, he alleges, and we shouldn't stand for it.
In his February 5 critique, Trib's TV scribe Phil Rosenthal got his dander up several days before the Super Bowl as the nation had already begun talking about the commercials everyone was looking forward to seeing. The prospects of capitalism seemed to have put Rosenthal in a foul mood.
The columnist's first assumption about why we enjoy many of the commercials was one literally no one believes.
"It's as if the fact that some marketer spent $5 million per half minute — up about 11 percent from $4.5 million last year — to pitch more than 100 million of us in the Super Bowl 50 audience obliges us to actually pay attention," he wrote.
No one watches Super Bowl commercials imagining they are obligated to do so because they are so expensive to air. No one.
But from this argument so early in his piece, one can begin to note the anti-corporate and anti-capitalist bent of the rest of the article.
Read more
February 4, 2016 | Filed Under Congress, Entertainment, Ethics, Gary Krasner, George W. Bush, GOP, Government Corruption, Marco Rubio, Republicans, Rush Limbaugh, Talk Radio | Comments Off on
---
He's Not One of Us: Marco Rubio is an Establishment Republican

-By Gary Krasner

Is Rubio a conservative? "Compared to what?" as Henny Youngman would ask. And he's right. Everything is relative.

Which is why I was jolted when Rush Limbaugh seemed to say during his Feb. 2 show that Rubio is a conservative no different than Ted Cruz. Rush visited the topic the next day, too.

But then Rush is a pushover. He knows his fellow Floridian personally and I suspect he feels it would be a betrayal to cast him out. Rush was a good soldier for President G.W. Bush, if you recall. Because Rush is a nice guy. Loyal to friends. He's not like Michael Medved, for example, who calls Ted Cruz a self-interested political opportunist, and lauds people like John McCain, Lindsay Graham, Mitch McConnell, John Boehner, Oren Hatch, and had actually supported Mitt Romney as his first choice.

Given the folks Medved has loved for years, it's no surprise to me that Marco Rubio is his preferred candidate. But Rush considers Rubio sufficiently conservative, and distinct from John Kasich or Jeb Bush?! The man from Realville? It doesn't compute.
Read more

February 3, 2016 | Filed Under Entertainment, Music, Warner Todd Huston | Comments Off on
---
50 Years After the 'Day The Music Died,' The Boy Finally Met His Father

-By Warner Todd Huston
The boy who was born two months after his famous father died in a tragic plane crash on the "Day The Music Died," saw his father's face for the first time fifty years after the fatal day that stole the elder from our world.
How is this, you ask? This all may seem like one of those riddles or some exercises in logic but, no, I assure you it's quite a true story. And the truth of the matter makes for a fascinating, if unlikely, story.
Jay Perry Richardson was born the same year his father died in a notable plane accident. In fact, Jay was still peacefully floating in the womb when that fatal day in 1959 came to take the life of his vital and well-known father. Young Jay never laughed with his father, never touched his face, never learned to ride a bike by his dad's side and were it not for the heavily thumbed and faded photographs his family all so cherished, young Jay wouldn't even know what his father looked like.
Unless… unless he looked in the mirror. Yes, that face he wore, he has been told, is the spitting image of his father's. The thought likely always warmed young Jay's heart.
He may not have known his father in person, but Jay was fascinated by his father's legacy nonetheless. Jay spent these fifty years of his life studying his father, talking to the many admirers who knew him, writing of him, and traveling the country to keep his father's memory alive. Even emulating what he knew of the man whose hand he never held, a man with whom he was never able to toss around a football, a man who missed being able to beam with pride at the good school grades of a boy he would never know.
Read more
February 1, 2016 | Filed Under Amnesty, Anti-Americanism, Congress, Constitution, Cuba, Democrats/Leftists, Education, Ethics, Government Corruption, Immigration/Immigrants, Liberals, Mexico, President, Progressives, Public School, Security/Safety, Socialism, Uncategorized, Warner Todd Huston | Comments Off on
---
Here is How Democrats Are Using Immigrants to Destroy This Country

-By Warner Todd Huston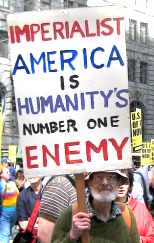 It is a well worn adage that America is "made up of immigrants." But the "making" occurred in an era when people moved to the United States in order to become Americans. Democrats, though, have taken that original intent and upended it to create a means to destroy the country instead of growing it. And there is no better example of this than the words of a Mexican immigrant who was asked to remark on the candidacy of Marco Rubio.
Before we get to this immigrant's statements about the young Florida Senator vying for the GOP nomination for president, we must address this "made up of immigrants" claim. In truth we are not made up of "immigrants," but of citizens.
Immigrants don't "make" a country. Citizens do. Yes, immigrants coming here are important to our republic, but immigrants become a nation's citizens and it is its citizens that make a country work.
Since immigrants become most useful to the country when they do, indeed, become citizens, it is so disheartening to read the statements of Las Vegas resident Maria Herrera, the rather un-American "citizen" interviewed by The Washington Post on January 10.
This woman was asked by the Post what she thinks about Florida Senator Marco Rubio, a man whose family originally hailed from Cuba.
Read more
February 1, 2016 | Filed Under Congress, Conservatives, Elections, GOP, President, Senate, Ted Cruz, Warner Todd Huston | Comments Off on
---
A Ted Cruz Campaign Song 'CRUZn To Be President,' by Glen Shulfer
Social Networking
Help the Soldiers!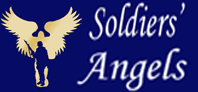 American Genius
Our Founding Ideas
---
"Governments are instituted among men,deriving their just powers from the consent of the governed." Declaration of Independence July 4, 1776
---
Recently Written
Featured Sites



What THEY Say:
Foreign News In English
Illini Alliance
Blogroll
Political Parties

Contact Us
Email Publius' Forum
Archives
Links
Other Blogs
MilBlogs
Religion

Gun Rights
Education
Radio Hosts