June 29, 2016 | Filed Under Barack Obama, Democrats/Leftists, Ethics, Founders, Government Corruption, History, Islam, Koran, Liberals, PCism, President, Progressives, Religion, Society/Culture, Thomas Jefferson, Warner Todd Huston | Comments Off on
---
No, Thomas Jefferson was NOT the First President to Hold an 'Iftar Dinner'

-By Warner Todd Huston
Every year he's been in office, President Obama has hosted an "Iftar dinner" to honor Islam in the White House. Except for the last two years, the President has also led his speech with the outlandish nonsense that in 1805 Thomas Jefferson held the "first Iftar dinner" in the White House. And every time it's been utter hogwash.
For the 2012 Iftar dinner celebration, for instance, Obama said the following:
As I've noted before, Thomas Jefferson once held a sunset dinner here with an envoy from Tunisia — perhaps the first Iftar at the White House, more than 200 years ago. And some of you, as you arrived tonight, may have seen our special display, courtesy of our friends at the Library of Congress — the Koran that belonged to Thomas Jefferson. And that's a reminder, along with the generations of patriotic Muslims in America, that Islam — like so many faiths — is part of our national story.
The reference to Jefferson's so-called Iftar dinner in the 2012 speech was at least a step closer to reality than in the past when he was less equivocal. In 2010, for instance, Obama said straight out Jefferson's was the first Iftar dinner.
Tonight, we are reminded that Ramadan is a celebration of a faith known for great diversity. And Ramadan is a reminder that Islam has always been part of America. The first Muslim ambassador to the United States, from Tunisia, was hosted by President Jefferson, who arranged a sunset dinner for his guest because it was Ramadan—making it the first known Iftar at the White House, more than 200 years ago.
But the fact is Jefferson's dinner is neither a sure thing nor a "perhaps." President Thomas Jefferson simply did not hold any Iftar dinner in the White House, nor did he intend to honor Islam that day. To claim that the very first president to authorize war against "the Musselmen""–as he called Muslims–would have hosted a dinner to honor Islam is an absurdity of the first order.
Read more
June 27, 2016 | Filed Under California, Democrats/Leftists, Ethics, Gays, Government Corruption, Guns, ISIS, Islam, Journalism, Liberals, Media, Media Bias, New York, New York City, News, Newspapers, PCism, Progressives, San Francisco, Sharia, Society/Culture, Syria, Terrorism, Warner Todd Huston | Comments Off on
---
A Perfect Example of Western Foolishness: NYPost Claims 'Love Beat ISIS'

-By Warner Todd Huston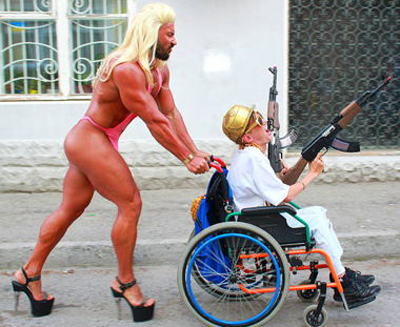 The halfwits at the New York Post think that because a gay man fled Syria to become the grand marshall of a gay pride parade in the U.S. that "love beat ISIS." This kid of idiocy is why the west can't beat ISIS.
In his absurd piece grandiosely entitled, "Love Beats ISIS," columnist Eric Hegedus gives us the story of 28-year-old Subhi Nahas who fled Syria in 2012 "after enduring years of oppression–both by the government and his own family."
Hegedus describes the life of fear the young gay man led until he finally made it to the U.S. in 2015. He even reported that a childhood acquaintance of the refugee's had joined ISIS then threatened to track Nahas down and kill him for being gay.
The other particulars of this young gay Syrian's life are unimportant to the point that the writer of the piece imagines that his activism for his gay brothers here in the U.S. and in the Middle East somehow "beat ISIS."
Read more
June 24, 2016 | Filed Under Warner Todd Huston | Comments Off on
---
Passing of Mike Flynn: Family Man, Warrior, Friend

-By Warner Todd Huston

Andrew Breitbart (left) and Mike Flynn.
It is with incredible sadness that I report the passing of my friend Mike Flynn.
**UPDATE** The Flynn family has set up a GoFundMe page to help with education expenses for his children. You can contribute HERE.
Mike was a one of Andrew Breitbart's first hires for the site Big Government and was instrumental in the slow roll out of the ACORN videos that laid low an entire, entrenched liberal institution of graft and thievery.
But Mike was also a fantastic guy who was passionate about cleaning up Washington and even ran for Congress from Illinois this past cycle.
His widow, Holly, released a statement about her beloved husband's sudden passing:
It is with extreme sadness and heartbreak to announce that Mike Flynn, an Editor at Breitbart News, unexpectedly passed away Thursday evening.

While Mike had many accomplishments, what he was most proud of, was being an amazing father, husband, son, and friend to all who knew him.

The family wishes for privacy at this difficult time.
Still a member of the Breitbart team despite his run for Congress, Breitbart CEO Larry Solov also released a statement:
Read more
June 20, 2016 | Filed Under CNN, Journalism, Media, Media Bias, Warner Todd Huston | Comments Off on
---
CNN's Baldwin Worried About 'What The Gator Was Thinking' While Killing Boy at Disney World

-By Warner Todd Huston
To show how stupid our leading members of the press are, while reporting last week about the alligator that killed a boy at Florida's Disney World, CNN's Brooke Baldwin was all worried about "what the gator was thinking" as he tried to eat the child.
No, seriously. She was wondering what the gator… was… thinking.
During her June 14 show, Baldwin was talking to wildlife expert Tim Williams and she blurted out this high level of stupidity…
"There were signs, 'no swimming.' I don't know if there were no wildlife signs. I realize that when you come to Florida, Florida has a lot of gators. What do you think–if the child was walking around the periphery of this lagoon, it was nighttime, what would the gator be thinking?"
Again, she was wondering what would the gator… be… thinking!
Read more
June 19, 2016 | Filed Under Anti-Americanism, Barack Obama, Congress, Conservatives, Constitution, Democrats/Leftists, Donald Trump, Elections, Ethics, Government, Government Corruption, Hillary Clinton, Journalism, Liberals, Media, Media Bias, NBC, Paul Ryan, President, Progressives, Republicans, Warner Todd Huston | Comments Off on
---
Lifelong Democrat Operative and 'Journalist' Chuck Todd Says Supporting Trump is 'Choosing Party Over the Country'

-By Warner Todd Huston
Having started his professional life as a Democrat campaign worker back in the 1990s, NBC's Chuck Todd has been a lifelong Democrat operative. Now, this political hack posing as a "journalist" is saying that anyone who supports Trump in 2016 is choosing "party over country."
You read that right. A guy who has played sellout to the Democrat Party for over 30 years is calling Republicans sellouts if they vote for Trump.
The startling and hypocritical statement came during an interview with Speaker of the House Paul Ryan–himself a sellout who has put party over principle–on this weekend's "Meet The Press."
After Ryan said he would support Trump for the GOP nomination and then for president, Todd blurted out this little gem: "you just made a case though for party over country."
Ryan sensibly disabused the Democrat operative working for NBC that his claim was specious saying, "No I didn't! I know Hillary Clinton won't agree with anything we want to do. She'll put a bad judge on the Supreme Court. She won't agree with any of the conservative reforms we're trying to do."
Read more
June 19, 2016 | Filed Under Fathers Day, Holiday, Warner Todd Huston | Comments Off on
---
Happy Father's Day

Fathers may be unimportant to Democrats and liberals, but here they are king… especially in their day.

Happy Father's Day, readers!
June 18, 2016 | Filed Under Anti-Americanism, California, Crime, Democrats/Leftists, Ethics, Florida, Gays, Government Corruption, ISIS, Islam, Islamofascism, Journalism, Koran, Liberals, Los Angeles, Media, Media Bias, Pakistan, Progressives, Race, Racism, Religion, Sharia, Terrorism, Warner Todd Huston | Comments Off on
---
An Example of How the Lying Media Has Warped the Orlando Shooting to its Own Ends

-By Warner Todd Huston
There is a new piece in the L.A. Times that is distressing at the least, but also shows how the liars in the Media and the American political left (but I repeat myself) have distorted the Muslim terror attack in Orlando into a message that the U.S. Constitution is bad, Americans are evil, and guns, guns, guns.
The proper lesson from the ISIS/Islam-inspired terror attack by an American-born, Muslim extremist and all around mentally sick individual is that Islam is a cancer on humanity. But instead of the proper focus on the root cause of the mass murder of 49 people in an Orlando gay nightclub in Florida we get effluvia and puffery disguised as analysis and outright lies peddled as causation.
This is clearly evinced in a piece written by The Times' so called "national race and justice correspondent," Jaweed Kaleem–just another mediot obviously trying to absolve Islam for the attacks.
Read more
June 12, 2016 | Filed Under Christianity, Crime, Democrats/Leftists, Ethics, Florida, Gays, ISIS, Islam, Islamofascism, Jihad, Journalism, Liberals, Media, Media Bias, MSNBC, Religion, Terrorism, Warner Todd Huston | Comments Off on
---
Gays Immediately Blame Christians for Muslim Terror Attack on Florida Gay Bar

-By Warner Todd Huston

As the news broke that there had been a mass shooting at a gay bar in Florida, the gay community instantly erupted in accusations that Christians were responsible for the murderous act.

Only minutes after she learned of the shooting, political activist Suzanna H Porter jumped to her Twitter account to tweet that the man who shot up the Pulse gay bar in Orlando was an anti-LGBT white guy.
Hours later, once she was proven to be an alarmist liar, Porter deleted her entire Twitter account in shame.
But Porter wasn't alone.
A tweet from Hoosiers for Hillary posted that the terror attack was directed at Gay Pride month when we now know it was not.
Further, a commenter on the gay news Twitter feed "Pink News" insisted "Christians planned this."
There were many more like this, of course. These are just the few I highlight here.
The idiotic lies these people were spouting were reflected in early media accounts of this story, too. Early on Sunday morning MSNBC had Jim Cavanaugh, a so-called "law enforcement expert" for the network, on TV and he said the shooting was likely a white guy who hated gays.
In the end, we all now know that this act of terror was committed by an ISIS-connected Muslim from Florida who is a registered Democrat voter.
Read more
June 11, 2016 | Filed Under Business, Crime, Democrats/Leftists, Ethics, Family, Fathers Day, Government, Government Corruption, Liberals, Mothers Day, Progressives, Warner Todd Huston | Comments Off on
---
Old Navy Clothing Store Disses Dads, Turns Father's Day Into Second Mother's Day

-By Warner Todd Huston

Old Navy clothing chain has joined the growing list of left-wingers who say fathers are unnecessary by turning Father's Day into just a second Mother's Day with its new Father's Day shirt line that disses dads and exults moms.
You see? Fathers are not important to Old Navy. Even Father's Day is just another Mother's Day. Fathers are dirt, not worth their own day, after all.
It's just another sad example of the left's drive to devalue fatherhood.
Is there any wonder why millions of American males are now just sperm donors who flit from one slutty woman to the next, fathering children without bothering to stick around and raise them? And why not? When at every turn young men are hit with "girl power" and told women don't need men, why not just roam the field and get as much sex as you can free of any responsibilities? I mean, if women don't need men, then why can't men just use women for sex and then leave them on the side of the road when they are done with them? Haven't women just universally become prostitutes at the end of the day?
Of course, a moral, and caring man understands why the above is not a proper way to act. But such morality is hard to impress upon young men who are trained not to value their own role in the family.
But this is what Democrats and the left want. They want the destruction of the family. They want women saddled with half a dozen kids from half a dozen "fathers." Liberals want women who cannot succeed in life and are weighed down by unnecessary trials and tribulations. They want single mothers. Why? Because those single mothers will be reliant on government to get by in day to day life.
Democrats and liberals hate fathers because fathers take responsibility for their families and help make their families achieve success without the help of government. And the left cannot stand it when people are self-reliant and don't need government.
Read more
June 6, 2016 | Filed Under History, Warner Todd Huston, WWII | Comments Off on
---
Ike's D-Day Letter to the Troops, June 6, 1944

-By Warner Todd Huston

With all the weakling college students whining about "safe spaces" today, it is incumbent upon us to remember that there were no safe spaces on the beaches of Normandy.

As the troops prepared to shove off, many for their final act, commander in chief Dwight Eisenhower distributed a letter to buck up the spirit of the troops and to remind them of how important their efforts was.

Here is that letter (double click to see the letter full size):
June 6, 2016 | Filed Under Warner Todd Huston, WWII | Comments Off on
---
D-Day Anniversary: For Remembering D-Day With Ike and Reagan

-By Paul Kengor

For me, Memorial Day happens twice within a week. The first, the official holiday at the end of May, is quickly reinforced a week later, every June 6: D-Day.

Of all the wartime anniversaries, none strike me quite like D-Day–the invasion of Normandy, the liberation of France, the final push to defeat Nazi Germany. It was June 6, 1944, a date that sticks like December 7, like July 4, like September 11. The mix of extreme sorrow and triumph has been unforgettably replicated on film by Steven Spielberg in the stunning opening of Saving Private Ryan.

What must it have been like to be among those first waves at the beaches? Indescribable, simply indescribable.
Read more

June 6, 2016 | Filed Under Germany, History, Italy, Warner Todd Huston, WWII | Comments Off on
---
Remembering D-Day, June 6, 1944
June 5, 2016 | Filed Under Art, Books, China, Communism, Democrats/Leftists, Entertainment, Ethics, Free Speech, Freedom, Gawker, Journalism, Liberals, Magazines, Media, Media Bias, Movies, Progressives, Regulation, Socialism, TV, Warner Todd Huston | Comments Off on
---
Foolish Sci Fi Geeks Celebrate Chinese Government's New Sci Fi 'Award'

-By Warner Todd Huston
A left-wing science fiction site hosted by the Gawker chain of websites recently posted a silly, fawning article revealing that the Chinese government is sponsoring a new "major science fiction award." It was a piece that wholly ignored the autocratic and murderous history of the Chinese government and ridiculously treated this "award" as a legitimate celebration of the arts.
The website i09,com posted a piece (June 4, "The Chinese Government is Setting Up Its Own Major Science Fiction Award") by blogger Andrew Liptak who revealed himself to be absolutely clueless about how oppressive China is and seemed to assume that China–being just like every western country–is just doing the world a service with its new "award" instead of creating a scheme whereby an authoritarian government will control "art"–or at the very least holding up state propaganda as worthy of awards.
"This is pretty interesting," Liptak says as he begins his slobbering article, "during the latest national congress of the China Association for Science and Technology, chairman Han Qide announced that the country would be setting up a program to promote science fiction and fantasy, including the creation of a new major award."
Now, let's first wonder exactly what liberals like Mr. Liptak and his audience would say if the U.S. government–or any western government, for that matter–were to announce it intended to meddle in a field of literature like this. Mr. Liptak would be one of the first to denounce the intentions and to scream that said government would be merely spreading propaganda and not the art of literature. Or at the very least he'd be uncomfortable with the idea of a government promoting art for fear that it would eventually turn to pushing pro-government propaganda.
But in Liptak's piece we get not a whiff that he should be worried that the Chinese government would use its award not to celebrate art on its own merit but rather to further the communist government's message.
Read more
June 4, 2016 | Filed Under Entertainment, Movies, The Man From U.N.C.L.E., TV, Warner Todd Huston | Comments Off on
---
Guy Ritchie's 'Man From U.N.C.L.E.' Movie Premiere Swag

-By Warner Todd Huston

For nearly 50 years fans of the hit 1960s TV show "The Man From U.N.C.L.E." had been waiting eagerly to finally get a new UNCLE adventure and the many decades of waiting finally ended in August of 2015 when director Guy Ritchie's re-telling of the TV series debuted on movie screens across the world. This page is dedicated to some of the swag given out to those lucky few who were invited to the film's various premieres in nations everywhere.

I personally didn't make any of the premieres and had to watch the movie like a commoner (after it opened wide in theaters), but I have come across a large number of the items that fans and moviegoers were given at the special screenings as the movie burst forth to such great reviews… but sadly, low audience turnout.

Here is the official trailer of the film to whet your appetite…

As I said, most reviewers loved Ritchie's vision of U.N.C.L.E. calling it a smart, sexy, 1960s spy extravaganza. Unfortunately, for whatever reason, not enough movie goers turned up at theaters to make it a hit. Oh, it was no dismal failure, to be sure, but for old time U.N.C.L.E. fans who were hoping this film would spur a new series of big screen adventures, well, let's just say the hope ended in disappointment.

There could be a sequel, yet, but it doesn't look good.

Anyway, here is a photo essay of the items handed out at the premieres and a few other assorted items associated with the film. I'll start with the most common items and after that get to the ones which are a bit farther and fewer between.

One of the 27 X 40 movie posters seen outside the theaters. This one was also handed out in an 11X17 version at theaters (I also have that one).

Another one of the more common posters for the film

These vinyl signs where what one would see in the frames over the door of the theater at the local multiplex. These, of course, weren't given to moviegoers.

These gray T-Shirts were handed out by the hundreds and are the most common shirt for the new U.N.C.L.E.

There's no spy stealth if you're wearing THESE big buttons on your shirt, but fans will know ya, anyway!

Sunglasses were featured heavily in this stylish flick, so the promo department made up some special U.N.C.L.E. sunglasses for fans to take home.

Of course, no smart phone was in the movie as it was an early 1960s period piece, but everyone has cell phones today, right? These were all over the place.

Some moviegoers were luck enough to be given one of these very nice hot/cold metal tumblers.

Every spy needs to stay hydrated, so these water bottles were also given to fans.

Now we are starting to get to the items that were given out in smaller numbers. This all black T-Shirt with yellow lettering isn't nearly as common as the gray one above.

For those who had too many U.N.C.L.E. items to carry, these handy vinyl shoulder bags were also distributed.

Just in case you need to take some notes in your spy notebook, they gave out these ball point pens, too.

If you were lucky, you were handed a nice, high quality black baseball cap with your favorite U.N.C.L.E. slogan embroidered onto it.

Now we are back to cell phones, again. Even though you aren't supposed to use your phone in the theater, they did give out a few external cell phone re-chargers like this one. But not many of these were given out.

I think these computer memory sticks were only given to fans in Europe. But I may be wrong about that.

This external iPhone speaker does not have the U.N.C.L.E. logo on it. The outside clamshell, though, is also white like many of the other plastic items, so it does match the color scheme of many of the handouts.

One of the very cool costume choices in the film was Illya's flat cap. So, anticipating that, the promo department made up at least two different versions of it for fans. These were not handed out a whole lot, though. The darker gray one is of higher quality that the tannish one, I must say.

The swag-makers also made a special shirt for girls, too, and this is the girl's T-Shirt. It is a long sleeved affair that is long enough to go over the girl's hips and is slightly flared-out at the bottom almost skirt-like. It has the yellow segment at the bottom with the U.N.C.L.E. logo printed on it.

Fans in Australia were the lucky recipients of this gold vinyl makeup case, apparently trying to raise interest in the female fans.

If one attended the UK premieres one might come away with a nice catalog put out by the Hawes & Curtis clothing company of clothing "inspired" by the film.

Speaking of the UK, during the release of the Guy Ritchie U.N.C.L.E. movie in Britain you could enter into a contest and the prize was this tiny digital Minox spy camera with a "Man From U.N.C.L.E." plaque on the front. It resembles the one Minox made decades ago (of course, it took film back then and wasn't digital). It also came in this wooden presentation box and if you can't make it out the little plaque is in the lower left corner of the front of the camera body. There were only a handful of these produced and given away during the 2015 premiere in England.
The next few things were handed out only to the press as far as I know.

This full-sized, serviceable backpack is an example of an item available only to members of the press.

This is a very nice Stormtech 35L Waterproof, Rolltop Backpack (WXP-1). Not a ton of these were made, for sure.

Now, I don't have this item–YET–but members of the press (at least in New Zealand) were also given an U.N.C.L.E. umbrella. This is a photo of Threads editor Megan Robinson who received her U.N.C.L.E. umbrella when she attended the movie premiere in New Zealand. You can't clearly see all of the parasol, but you get the idea from Megan's snap shot. (Photo used by permission)
There were also some special things given out only to those who worked on the film. I have been fortunate enough to have obtained these from various sources.

This gray hoodie sweat jacket was only given to set visitors and movie cast and crew members.

There was also a black crew hoodie as seen above.

These T-Shirts were given to members of the UNCLE Second Unit that filmed in Britain and other parts of Europe.

This is a pretty rare Barbour Liddesdale Crew Jacket also given out only to those who worked on the film itself.

Here is an example of one of the booklets used to help crew members plan their work days.
So, there you have it, folks. If you went to one of the many premieres across the world in 2015, you might have gone home with some or all of these items.
Now, I know vaguely of a few other items connected to the film shoot. Apparently Henry Cavill (Napoleon Solo) gave the cast and crew a special limited edition coin as a keepsake for working on the film. I've never seen one and only heard tell of them second hand. Also there was some sort of photo book assembled for the crew at the end of the project. That is another item I only heard of second hand and have never seen. There may have been a few other stray items here and there and if I learn more about them or actually get my hands on any, I'll update this post.
Finally, if you have or know of more swag from the 2015 U.N.C.L.E. premiere that I don't have here, do contact me and let me know.
OTHER ITEMS CONNECTED TO THE FILM
Now for a few items that weren't given out at premieres but are still associated with the movie in one way or another…
First off, cosmetics company BirchBox put out an U.N.C.L.E. tie-in box of products. The box top had the title of the film on it, a sheet describing the movie inside, and a bunch of skin care products. It also had a multitool with a cardboard sleeve with the film title on it.
The next three photos show this offering from September of 2015. The last one shows the sheet inside and if you'd like to see this in a larger size, double click on the photo.

Here is a snapshot of the tickets for the movie.

The Hardees fast food chain gave out UNCLE cups as part of a tie in for the film.

One of the plot lines for the film included the Soviet Illya character talking about the watch his father gave him. This is a Russian-made Pobeda model like the watch that appeared in the film.

Here is a sleeve of unused movie postcards. I am somewhat unclear of where these came from, though.
June 4, 2016 | Filed Under Anti-Americanism, Conservatives, Constitution, Democrats/Leftists, Donald Trump, Elections, Ethics, GOP, Government Corruption, Hillary Clinton, Liberals, President, Progressives, Republicans, Warner Todd Huston | Comments Off on
---
The Lack of Logic in the World of #NeverTrump

-By Warner Todd Huston
It seems to me there are some major logical disconnects in the world of #NeverTrump that simply boggle the mind. In fact, in many ways these disconnects make hypocrites out of the #NeverTrumpers.
Before I get to the topic at hand, let me say I fully understand the reasons they don't like Trump. In fact, I share their sentiment in many ways and I did not support Trump in the primaries. I have also written against him in years past, so there's that. He seems to me to be more or less a non-commital liberal. He's no conservative and I prefer conservatives.
I say this to note that I understand their anti-Trump sentiment. Further I agree that if they can't vote for him they shouldn't. But I have a major problem with some of their claims for pushing a third candidate–most especially one that is to come out of the blue and at the last second.
One of the main points many #NeverTrumpers use to eschew Trump is that, despite his coming out on top in the primaries, millions of voters voted for other candidates instead of Trump. This, they say, means "most"–or at least a large portion–of the GOP voter base did not want Trump and therefore he isn't the most popular candidate among the center-right wing of the U.S. electorate.
So, they say Trump is illegitimate because he didn't *really* get the majority of the GOP primary votes. OK, well and good. Let's go with that.
Yet, on the other hand, they say they want to run a third party candidate and they say this mythic candidate can win if they focus their campaign only on the states with the largest Electoral College votes. That way he doesn't have to run a "national" campaign and can focus on a strategic campaign that uses the rules to win instead of one that aims to sweep the whole country and get the largest number of votes.
Read more
Social Networking
Help the Soldiers!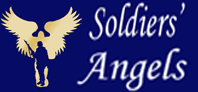 American Genius
Our Founding Ideas
---
"Governments are instituted among men,deriving their just powers from the consent of the governed." Declaration of Independence July 4, 1776
---
Recently Written
Featured Sites



What THEY Say:
Foreign News In English
Illini Alliance
Blogroll
Political Parties

Contact Us
Email Publius' Forum
Archives
Links
Other Blogs
MilBlogs
Religion

Gun Rights
Education
Radio Hosts