September 20, 2016 | Filed Under Anti-Americanism, Conservatives, Democrats/Leftists, Donald Trump, Elections, Ethics, GOP, Government, Government Corruption, John McCain, Liberals, Mitt Romney, President, Warner Todd Huston | Comments Off on
---
So, #NeverTrump, You Won't Vote Trump Because He Said He Didn't Want Your Vote? Here is Why YOU are the Problem in This Equation

-By Warner Todd Huston
Many #NeverTrumpers are claiming they won't vote for Donald Trump because he supposedly said he didn't want the vote of conservatives. But what #NeverTrumpers are really doing is acting like liberals by putting their feeeeelings above the best interests of the country. In this equation, it is the #NeverTrumpers who are the problem, not Trump.
This isn't a new problem, of course. Both John McCain and Jeb Bush said they didn't want the support of conservatives when they were running for president. In fact, I refused to support Jeb in the primaries in part because of his nose thumbing and I refused to vote for John McCain in the 2008 primaries for the same reason.
McCain isn't the last GOP candidate to do this. Into the 2016 campaign for president, Jeb Bush did the same thing. In 2014 he said he could win the nomination (like McCain did) without the support of conservatives. Most ideologically conservative voters–i.e. conservative first and Republican second–obliged Jeb by refusing to support his primary campaign.
Many also carried it past the primaries. After McCain said it back during his runs for the White House, many conservatives returned the favor by vowing never to vote for him even in the general election. I was one of them. I refused to vote for McCain against Barack Obama and now I feel I was wrong (explanation below) and I reversed course for 2012 and voted Romney despite how much I hated him.
Now, the primaries are one thing. Of course the primaries are the time when you should refuse to vote for someone who said he doesn't want your vote. This goes without saying.
But regardless of what a candidate said during the primary on this topic, the general election is a different game.
Read more
September 18, 2016 | Filed Under Barack Obama, President, Warner Todd Huston | Comments Off on
---
The Beautiful Obama Scam

-By Gary Krasner

What do you do if you wish to run for state — and later federal — office, but your college papers would reveal you to be farther to the left than you wish to appear to voters?

You do something that no other senate or presidential candidate ever did — you conceal all of it. You prohibit the colleges from releasing any of your records or writings.

Once elected, how do you keep people from focussing on those concealed papers? You dangle something else in front of them. Something simple.

Before Obama ran for any office, his book publisher asked him to change his how he refers to himself, not as Barry Obama but as Barak Obama, and to allege that he was born in Kenya. He even had his bio used by a literary agent written to say so.

For 15 years, by his own representations, Obama was not a native born citizen. That seemed like good bait to dangle in front of his political opponents.

And for 5 long years, Obama did just that. He refused to release his long form birth certificate. For years, he released various substitutes for it.

That triggered more skepticism and suspicion he was hiding something. The finally he releases it, but the birth certificate is in the wrong file format.
Read more

September 17, 2016 | Filed Under Anti-Americanism, Civil Rights Act, Constitution, Declaration of Independence, Founders, Liberals, Progressives, Sports, Warner Todd Huston | Comments Off on
---
An Open Letter to Colin Kaepernick, his Supporters & American Citizens

(I was sent this letter and was asked to post it on the blog. So, here it is without further comment…)

An Open Letter to Colin Kaepernick, his Supporters & American Citizens

You will take a knee or sit during the National Anthem because you want to protest what you feel is racial injustice in America. I applaud that you live in America and that we still have freedom of speech. With freedom comes responsibility.

The National Anthem represent this great Nation as does Lady Liberty. To your charge of racial injustice, on behalf of America, Lady Liberty Pleads "Not Guilty"

To support her "Not Guilty" plea Lady Liberty enters the Declaration of Independence into evidence, specifically the following:
WE hold these Truths to be self-evident, that all Men are created equal, that they are endowed by their Creator with certain unalienable Rights, that among these are Life, Liberty, and the Pursuit of Happiness
Instead of protesting the United States of America and Police Departments across America, your indictment would be appropriately directed to the criminal class that terrorizes our neighborhoods & the ruling political class of the United States from our cities, counties, states and especially within the federal government. I submit the the following section of the Declaration of Independence in support of that indictment:
Read more
September 15, 2016 | Filed Under 2nd Amendment, Anti-Americanism, Britain, Constitution, Democrats/Leftists, Ethics, Georgia, Government, Government Corruption, Journalism, Liberals, Media Bias, Warner Todd Huston | Comments Off on
---
One of the Most Biased Anti-Gun 'News' Articles I've Seen in Some Time

-By Warner Todd Huston
It's obvious that most articles about guns in the media are biased against our Second Amendment rights, certainly. Many are at least biased in that their facts and terminology are so badly garbled that incorrect analysis results. But a recent piece in a British newspaper is the most blatantly biased I've seen in some time.
For the British Express, hack writer Oli Smith uncorked a piece on the controversial proposal to allow a mosque to be built in Newton County, Georgia, that is so filled with lies, scare words, and hyperbole that it is impossible to believe it is being presented as a "news" story instead of left-wing, invective-filled opinion piece.
The lies begins right in the headline: "Armed militia storm council meeting after right-wing anger over Muslim plan for mosque."
Read more
September 13, 2016 | Filed Under Democrats/Leftists, Donald Trump, Ethics, Gary Krasner, Government Corruption, Hillary Clinton, Liberals, President, Progressives | Comments Off on
---
Hillary's Lie About The Lie She Explained Was Not A Lie, But Was

-By Gary Krasner

The Clinton ("come with the cash") machine came out yesterday saying that other (younger) staffers also came down with pneumonia.

It was an obvious attempt to show that whatever is ailing her now (pneumonia is the call today. Tomorrow, who knows?) is not related to her age or any underlying health problems that would make her unfit to serve.

(She is unfit to serve in any government position for myriad reasons, but that's another story which MSM won't publish.)

In other words, Hillary is saying that the pneumonia has been contagious. OK, that's fine.

So knowing that she could transmit pneumonia, she nonetheless visited her daughter on Monday, following the 911 memorial service in NYC.

Her press people say that Hillary was playing and "running around the house" (yeah, right) with Chelsea's infant.

This is a woman who clearly doesn't foresee — nor care about — consequences. SERIOUS consequences.
Read more

September 11, 2016 | Filed Under al Qaeda, Islamofascism, Terrorism, Warner Todd Huston | Comments Off on
---
Some Say We Should Forget 9/11–But We Must NEVER Forget!

-By Warner Todd Huston
It has been 13 years since that horrible day in 2001 when terrorism hit America with a vengeance. But many want to forget and pretend it never happened and we already have a generation of kinds just about to, or soon to enter into their teen years who can't remember what happened on September 11, 2001. It is up to us to keep the memory of that day alive lest we allow it to be repeated.
But how do we approach that remembrance? But looking at an empty word document sitting ready to be filled with my 9/11 remembrance finds words coming slowly and I find it so hard to start this piece.
But I realized why it is so hard for me to start this piece. I am still furious, feelings are still too raw, I still well up when I see video of the towers falling, my heart still stops when I see that heart-wrenching image of bodies falling from windows hundreds of feet in the air. I still get that dark feeling in the pit of my stomach, the same one I felt that morning in 2001.
It's all still too emotional to write a mere memorial. Words fail me.
Read more
September 11, 2016 | Filed Under al Qaeda, Islamofascism, Jihad, Terrorism, Warner Todd Huston | Comments Off on
---
Never EVER Forget!
September 5, 2016 | Filed Under Amnesty, Anti-Americanism, Business, Capitalism, Conservatives, Economy/Finances, Elections, Ethics, GOP, Government Corruption, Immigration/Immigrants, Jobs, Liberals, Mexico, Money, Progressives, Republicans, Taxes, Unemployment, Warner Todd Huston | Comments Off on
---
(In Memoriam of Phyllis Schlafly) Schlafly On the GOP Establishment, Karl Rove, Mitt Romney and Other 'Losers'

-By Warner Todd Huston

Today the redoubtable Phyllis Schlafly passed away at the age of 92 years young. Schlafly was a major voice for the conservative cause and will be dearly missed.

In her honor, I am reposting my last meeting with her….
This year at the Conservative Political Action Conference (CPAC), I was fortunate enough to get some time to interview one of the most redoubtable conservative activists in the nation, Phyllis Schlafly. In this eighteen minute video you will encounter a woman that is extremely vital and at 89-years-of-age still sharp as a tack.
As is her wont, Schlafly eschewed kid gloves with her frank discussion of the GOP establishment and how those effete, east coast, country clubbers are at war with the conservative, Midwestern grassroots.
Take Schlafly's description of "the establishment," for instance:
Read more
September 3, 2016 | Filed Under Anti-Americanism, Barack Obama, Bill Clinton, Congress, Conservatives, Constitution, Crony Capitalism, Democrats/Leftists, Donald Trump, Economy/Finances, Ethics, GOP, Government, Government Corruption, Hillary Clinton, Journalism, Liberals, Media Bias, Politicians, President, Progressives, Republicans, Senate, Taxes, Warner Todd Huston | Comments Off on
---
Republicans Who Support Hillary Are Traitors to This Country

-By Warner Todd Huston
The news media has been all a twitter over the small group of ne'er-do-wells, government leeches, and has-beens who claim to have been Republicans in the past but who are now nonetheless supporting Hillary Clinton for President. But those who pretend at being Republican and support Hillary need to be ostracized and cast out of the center right coalition, not because they are traitors merely to the Republican Party but because they are traitors to the entire country.
These group of un-American traitors have joined together to push a fool-filled group going by the name Republicans for Clinton (or R4C16). They explain their disastrous support for this anti-American effort as one that will "defeat Donald Trump, restore GOP leadership and save the senate."
But in truth, if people are stupid enough to join these halfwits and are successful in their goal of electing the criminal Clinton to the White House their group will achieve none of those things.
Now, I don't say this as a big Trump guy. I supported Cruz and there is a ton I don't like about Trump. But he is by leaps and bounds better than Hillary.
Here is how these government leeches explain their mission:
Read more
Social Networking
Help the Soldiers!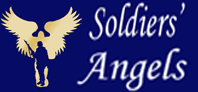 American Genius
Our Founding Ideas
---
"Governments are instituted among men,deriving their just powers from the consent of the governed." Declaration of Independence July 4, 1776
---
Recently Written
Featured Sites



What THEY Say:
Foreign News In English
Illini Alliance
Blogroll
Political Parties

Contact Us
Email Publius' Forum
Archives
Links
Other Blogs
MilBlogs
Religion

Gun Rights
Education
Radio Hosts