April 29, 2017 | Filed Under Cernan Cabriesy, Computers, Entertainment, Hollywood, Inernet, Movies, Net Neutrality, New Media, Technology | Comments Off on
---
[Film Review] 'The Circle': An Unrealistic Portrayal of Real Problems

-By Cernan Cabriesy

Despite the star power of The Circle, the movie disappoints on so many levels. The story follows Mae Holland (Emma Watson) who gets the opportunity of a lifetime for a dream job at a massive internet company called The Circle — which resembles Facebook on steroids — collecting every piece of data the world has to offer, making it available for every user. Whatever data the company can't collect from other sources, it collects on its own by distributing millions of tiny satellite cameras to users across the globe to be placed everywhere.

The movie explores many of the ethical questions regarding personal privacy, business occultism, and the ability of major corporations to aid society by catching "bad guys" on the one hand, while destroying the lives of innocent individuals on the other.

Perhaps it explorers too many of those ethical questions at once. So many, in fact, that the movie is unsuccessful at resolving any of them. Just as Mae decides to become "transparent," as it is called in the film, by wearing a camera all the time and allowing the company to record her every move, conversation, and action, likewise this character's arc becomes so transparent that any less-than-astute observer will be able to figure out the climactic twist before it happens.

The only lesson we are left with at the end is that the invasion of oir privacy will continue to get worse, there is no one to stop it, and there will always be someone at the top holding the keys, so they had better be "ethical," whatever that means.

Every character in this film is gray. There are no real villains, there are no real heroes. All of the other high-powered stars like Tom Hanks and John Boyega could have easily been replaced by unknown actors.

Worst of all is that liberal Hollywood gets lost in this spider web by apparently deciding to trivialize the most serious of ethical issues our future faces, mostly by turning privacy on its head and making it the villain. It's one thing to take down the CEO of a company who makes everyone else's life transparent except his own. By doing so Hollywood still gets to "Stick it to the Man." That's right out of their playbook. But they get completely lost in all of the other issues and problems addressed throughout the film. I am guessing this is the case because most liberals are ethically stunted to begin with.

Perhaps we will have to wait for some indie filmmaker to tackle the real issues properly before we get a good film out of these topics.

[Editor's note: Looks like Hanks' The Circle is doing poorly at the box office, too. Tom Hanks' latest movie is his biggest bomb EVER, lowest opening box office in his career.]

April 25, 2017 | Filed Under Conservatives, Fox News, Uncategorized, Warner Todd Huston | Comments Off on
---
Blogger Claims Sean Hannity Sexually Harassed and Blocked Her from Fox News, Then Abruptly Denies Accusation

-By Warner Todd Huston
After Fox News host Bill O'Reilly was fired over a long list of sexual harassment charges, a former Fox News guest and bomb throwing blogger has cast her own veiled accusation of sexual harassment at yet another powerhouse Fox News host. Late last week blogger Debie Schlussel insisted that Sean Hannity invited her to his hotel room and then black balled her from the network when she refused. But only days later, Schlussel was found walking back the accusation.
Speaking to Oklahoma-based radio host Pat Campbell on Friday, Schlussel claimed that in the early 2000's Hannity invited her to his hotel room after the two met at a book signing event in Detroit. She said she turned the invitation down, but after the rebuff, Hannity retaliated against her by black balling her from his show. She also insisted that soon after Fox News more or less stopped inviting her on as a guest commentator hinting that Hannity had forced the network to dump her as a guest.
Schlussel went on to claim that sexual harassment is "all over the place" at Fox.
Read more
April 24, 2017 | Filed Under Conservatives, Inernet, Technology, Warner Todd Huston | Comments Off on
---
The Publius Forum Top 100 Conservative Websites

-By Warner Todd Huston

Everyone needs a handy single source for all the top conservative websites, so I decided to grab them all and put them down in one post for everyone's convenience.

These were figured via each site's Alexa listing. BuzzPo.com, number 89, was just sold, so the site now re-directs to Conservative Review. Also, the other three in black are sites of which I do not approve and won't link to. EVER. However, they are in the top 100 so I listed them anyway.

____________
"The only end of writing is to enable the reader better to enjoy life, or better to endure it."
–Samuel Johnson

Follow Warner Todd Huston on:
Twitter
Facebook
Tumblr

Warner Todd Huston is a Chicago based freelance writer. He has been writing news, opinion editorials and social criticism since early 2001 and before that wrote articles on U.S. history for several American history magazines. Huston is a featured writer for Andrew Breitbart's Breitbart News, and he appears on such sites as Constitution.com, CanadaFreePress.com, BizPac Review, and many, many others. Huston has also appeared on Fox News, Fox Business Network, CNN, and many local TV shows as well as numerous talk radio shows throughout the country.

For a full bio, please CLICK HERE.


NOTE: If you want to comment, for some reason our Facebook comments section takes a bit of time to load. It'll pop up soon. Thanks

April 20, 2017 | Filed Under Anti-Americanism, Congress, Constitution, Democrats/Leftists, Economy/Finances, Federalism, Florida, Government, Government Corruption, Health, House of Representatives, Liberals, Obamacare, President, Progressives, Republicans, Taxes, Warner Todd Huston | Comments Off on
---
Florida Looms Large in the Ongoing Health Care Debate

Originally published at "The Shark Tank", Florida's political feeding frenzy.

-By Warner Todd Huston
As the State of Florida continues to be one of the nation's key bellwether states it has also become a major swing state with Democrats seeming to have increased their presence in a state that has until recently seemed a bit more solidly red. This means that by 2020, Florida could become one of the most important states in the county.
Florida is still a growing state and by the coming 2020 census there is little doubt it will be found to have grown even more. With this growth the state will likely increase its current 29 votes in the Electoral College — the third most votes in the country — making the Sunshine State one of the most influential states in the Union.
Some feel this makes Florida a lock for the Republicans. But we must not forget that Donald Trump only took Florida away from Democrat nominee Hillary Clinton by a scant margin of one percent. So, all eyes will be on this important state in the coming election cycles. Truly what happens in Florida has national implications.
The state boasts several high profile Republicans, of course. Former Gov. and presidential candidate Jeb Bush hails from Florida, as does Marco Rubio who has become nearly household name. But the state is also home to Rep. Ron DeSantis, a congressman and legislative leader that does much of the heavy lifting in Congress for the state.
A key battle for the next few years will be the fight to reign in Obamacare and to fix America's health care system and Rep. DeSantis has a far better record on the issue than most in Washington. Health care is critical to both Florida and the nation economically, demographically and politically and DeSantis has been a leading voice on the issue.
Read more
April 17, 2017 | Filed Under Anti-Americanism, Democrats/Leftists, Ethics, Government, Jeff Sessions, Journalism, Liberals, Media, Media Bias, Progressives, Senate, Warner Todd Huston, Washington Post | Comments Off on
---
Daniel W. Drezner: How Liberals Lie to Thousands to Smear Conservatives, Then 'Apologize' to Dozens

-By Warner Todd Huston
The Washington Post's Daniel W. Drezner gave us all a perfect example of a typical left-wing media trick meant to slam conservatives with outright lies only to "apologize" later when no one will pay attention.
Drezner, who is a purported "professor" at The Fletcher School of Law and Diplomacy in Medford, Massachusetts, and a writer for the Post's Spoiler Alerts blog, jumped to his Twitter feed to slam U.S. Attorney General for calling immigrants "filth."
The "professor's" tweet from April 11 raged, "Filth. He described illegal immigrants as 'filth.' Whatever your views on immigration that's f**king embarrassing for a US official to say.."
This tweet got over 5,000 retweets and 6,000 likes as his left-wing, anti-American "fans" went wild pushing the claim that Jeff Sessions called all immigrants "filth."
Later in the day, though, Drezner finally got around to actually investigating what Sessions actually said to see if he really did call all immigrants "filth."
Read more
April 16, 2017 | Filed Under Easter, Warner Todd Huston | Comments Off on
---
"He Is Risen…" Happy Easter, 2017

As we take the day off to be with our families, we here at Publius Forum wish you and yours a very happy Easter Sunday.
6 "He is not here; he has risen, just as he said. Come and see the place where he lay. 7 Then go quickly and tell his disciples: 'He has risen from the dead and is going ahead of you into Galilee. There you will see him.' Now I have told you."
8 So the women hurried away from the tomb, afraid yet filled with joy, and ran to tell his disciples. 9 Suddenly Jesus met them. "Greetings," he said. They came to him, clasped his feet and worshiped him. 10 Then Jesus said to them, "Do not be afraid. Go and tell my brothers to go to Galilee; there they will see me."
—Matthew 28: 6-10 NIV
April 11, 2017 | Filed Under Warner Todd Huston | Comments Off on
---
A Case Study in How the Left-Wing Media Smears the Right as 'Nazis'

-By Warner Todd Huston
On nearly a daily basis the left-wing media breaks into its charge that conservatives are Jew-hating Nazis and today there was a perfect example of how they do it.
The first story came from the left-wing Israeli newspaper Haaretz which wrote a piece claiming that the internal White House fight between Trump son-in-law Jared Kushner and White House strategist Steve Bannon was stirring anti-Semitism.
Granted in this case Haaretz is a foreign newspaper, but what it wrote is no different than what the left-wing media in the U.S. foists on Americans as "news."
In any case, the attempt to label Steve Bannon a Jew hater is specious right off the top. There is not any proof at all from anyone who has ever dealt with Bannon that the presidential adviser is an anti-Semite.
Read more
April 10, 2017 | Filed Under Anti-Americanism, Crime, Democrats/Leftists, Ethics, GOP, Government Corruption, Journalism, Liberals, Media, Media Bias, Progressives, Vote Fraud, Warner Todd Huston | Comments Off on
---
Media Bias: North Carolina Newspaper Illustrates Democrat Vote Fraud Story with Trump-Pence Sign

-By Warner Todd Huston
Last week a newspaper in North Carolina gave its readers a perfect example of underhanded, media bias in its reporting about a woman who was arrested for voter fraud. The bias was revealed in two parts of the story. First the suspect's party was never once mentioned — naturally she was a Democrat. And even more absurd, the story of a Democrat arrested for vote fraud was illustrated with a giant Trump-Pence campaign sign as if the criminal was a Republican Trump supporter.
The story in question was published in the Raleigh News & Observer on April 5 and told the news of a Granville County election worker who was arrested for altering records to allow convicted criminals to vote Democrat in the 2016 election.
Read more
April 6, 2017 | Filed Under Anti-Americanism, Barack Obama, Budget, Congress, Democrats/Leftists, Donald Trump, Economy/Finances, Ethics, Government, Government Corruption, IRS, Journalism, Liberals, Media Bias, President, Progressives, Republicans, Taxes, Warner Todd Huston | Comments Off on
---
Obama's IRS 'Finds' Over 6,000 Pages of Docs in Corruption Investigation It Never Gave Congress

-By Warner Todd Huston
Even as the Democrats are desperately trying to gin up stories about ties between Donald Trump and the Russians, it is fitting that we get a reminder about real presidential scandals with the sudden admission from what is essentially still Obama's Internal Revenue Service that they suddenly "found" over 6,000 documents in its corruption case from 2013. Worse, it appears the IRS did not include these 6,000 documents in its submission to Congress in 2015.
With this new revelation, we are reminded of the scandal of Obama's IRS using its power in an attempt to destroy the conservative groups that were Obama's political opponents. If you'll recall, the IRS was caught forcing conservative groups to jump through a multitude of hoops to win a tax status costing those groups tens of thousands in attorney fees and all the while liberals groups were given near immediate clearance saving them thousands and allowing them to get on with their political activism in short order.
BREAKING NEWS → Judicial Watch Obtains 695 Pages of Obama IRS Scandal Documents. [First Batch of 7,000-Page Cache] https://t.co/Tsncn9ECfo

— Judicial Watch 🔎 (@JudicialWatch) April 4, 2017
The new documents were revealed to conservative Washington watchdog group Judicial Watch. The documents are part of the group's continuing effort, started back in 2013, to ferret out all of the illegal actions perpetrated by Obama's taxing agency.
Read more
April 5, 2017 | Filed Under Anti-Americanism, Congress, Crime, Democrats/Leftists, DOJ, Donald Trump, Elections, Ethics, GOP, Government, Government Corruption, Hillary Clinton, House of Representatives, Journalism, Liberals, Media, Media Bias, President, Progressives, Republicans, Russia, Security/Safety, Senate, Warner Todd Huston | Comments Off on
---
The Democrats Lies of Ties Between Russia and Trump Continue to Unravel

-By Warner Todd Huston
Since before Donald Trump won last year's presidential election, Democrats have been desperately trying to fool the American people into thinking that Trump somehow worked hand-in-hand with the Russians to steal away the White House from Hillary Clinton. But thus far, after months of pseudo investigations, not a scintilla of proof has been revealed. And this weekend, Democrat Adam Schiff once again showed that Democrats have nothing but lies and innuendo against Trump.
Before we go on, I must address this 100 percent truth as straight as I can: There WAS NO hacking of the U.S. election. Not one vote was hacked. There was no electronic interference with the U.S. election. Period. So, whenever you hear someone say "hacked the election" just know that they are lying to you. Lying. They are not just misinformed. They are purposefully lying to mislead you into thinking the 2016 election was illegitimate.
Now, California Democrat Schiff has been at the forefront of attempting to fool America into thinking Trump is all mixed up with Vladimir Putin's corrupt Russian government. Over last weekend, Schiff appeared on CNN's State of the Union with host Jake Tapper to continue pushing his false claims against the president. But when Tapper asked Schiff about actual proof, the congressman's reply was telling for its evasiveness and lack of specificity.
When Tapper asked Schiff to get more specific during the April 2 broadcast, Schiff mumbled that he "can't say" if the evidence against any ties to Russia are correct. He also softened his previous criticism of House Intelligence Committee Chairman Devin Nunes (R, CA) for having visited the White House before he made his revelations that the Obama administration had, indeed, been surveilling Trump and his campaign before the election. Schiff dissembled further by backing off his previous claim that evidence of collusion between Trump and Russia was "more than circumstantial."
Read more
April 3, 2017 | Filed Under Amnesty, Anti-Americanism, Budget, Business, Capitalism, Congress, Constitution, Crime, Democrats/Leftists, DREAM Act, Economy/Finances, Ethics, GOP, Government Corruption, Immigration/Immigrants, Law, Liberals, Progressives, Regulation, Republicans, Rights, Social Security, Taxes, Warner Todd Huston | Comments Off on
---
Illegal Alien Causes Firestorm After Bragging About Filing Her Taxes in Social Media Post

-By Warner Todd Huston
An illegal alien living in Arizona caused a stir, Thursday, when she jumped to her Facebook page to brag about sending in her tax returns.
As Belén Sisa wrote about her filing, she also noted that she is an illegal.
Sisa posted the following to her Facebook account:
MYTH BUSTER: I, an undocumented immigrant, just filed my taxes and PAID $300 to the state of Arizona. I cannot receive financial aid from the state or federal government for school, I cannot benefit from unemployment, a reduced healthcare plan, or a retirement fund. I think I'm a pretty good citizen. Oh and there are MILLIONS just like me who pay into a system they will never receive anything from. Wanna tell me again how I should be deported, contribute nothing and only leech off this country while the 1% wealthiest people in this country steal from you everyday? How about you show me yours Donald J. Trump? #HereToStay.
Her post quickly went viral getting over 6,500 shares.
Sisa is an Obama "DREAMER" and is still protected by the Deferred Action for Childhood Arrivals program created by Obama.
Read more
Social Networking
Help the Soldiers!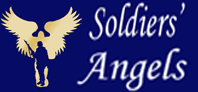 American Genius
Our Founding Ideas
---
"Governments are instituted among men,deriving their just powers from the consent of the governed." Declaration of Independence July 4, 1776
---
Recently Written
Featured Sites



What THEY Say:
Foreign News In English
Illini Alliance
Blogroll
Political Parties

Contact Us
Email Publius' Forum
Archives
Links
Other Blogs
MilBlogs
Religion

Gun Rights
Education
Radio Hosts