May 30, 2017 | Filed Under Gary Krasner | Comments Off on
---
Political Bias or Sloppiness?

-By Gary Krasner

On CNN's State of the Union, with Dana Bash, on May 28, 2017, the topic of Sanctuary Cities was discussed with Sanctuary City Mayor Rahm Emanuel of Chicago.

The definition of a "sanctuary city" is one which allows illegal aliens to reside within its jurisdiction, flouting state and federal immigration laws. And the operative word is "illegal."

But, the word "immigration" was spoken 8 times, without the prefix "illegal". "Immigrant" was used spoken 4 times, with the prefix "illegal" zero times, but "undocumented" used only once.

For example, Dana introduced the mayor this way:

"Chicago Mayor Rahm Emanuel is bucking the president's new orders and he has launched a new ad campaign promising the Windy City will continue to welcome immigrants."

See? Sanctuary cities are defined as welcoming ILLEGAL immigrants. Welcoming immigrants is what every city does!

Later, Mayor Emanuel said:
Read more

May 29, 2017 | Filed Under Holiday, Memorial Day, Warner Todd Huston | Comments Off on
---
Happy Memorial Day, 2017
As we take the day off to celebrate Memorial Day, we wish you and your family a great day.
Please Enjoy Our Other Memorial Day Posts
May 29, 2017 | Filed Under Air Force, Army, Civil War, Coast Guard, History, Holiday, Iraq, Korean War, Marines, Memorial Day, Military, National Guard, Navy, Revolutionary War, Veterans, Warner Todd Huston, WWI, WWII | Comments Off on
---
Memorial Day Special: What American Troops Are Made Of…

-By Warner Todd Huston

To honor our troops for this year, I am going to share this story about their mettle. What follows are excerpts from remarks by Marine Lt. Gen. John F. Kelly made to the Semper Fi Society of St. Louis on November 13, 2010. While leading his platoon on a combat patrol, Kelly's son, Marine 1st Lt. Robert Michael Kelly, had been killed in action four days earlier in Sangin, in southern Afghanistan. Lt. Kelly was only 29-years-old.

Giving Thanks for Our Warriors

"Those with less of a sense of service to the nation never understand it when men and women of character step forward to look danger and adversity straight in the eye, refusing to blink, or give ground, even to their own deaths… No, they are not victims but are warriors, your warriors, and warriors are never victims regardless of how and where they fall. Death, or fear of death, has no power over them. Their paths are paved by sacrifice, sacrifices they gladly make… for you….
"Two years ago when I was the commander of all U.S. and Iraqi forces, in fact, the 22nd of April 2008, two Marine infantry battalions, 1/9 'The Walking Dead,' and 2/8 were switching out in Ramadi… Two Marines, Corporal Jonathan Yale and Lance Corporal Jordan Haerter, 22 and 20 years old respectively, one from each battalion, were assuming the watch together at the entrance gate of an outpost that contained a makeshift barracks housing 50 Marines… Yale was a dirt poor mixed-race kid from Virginia with a wife and daughter, and a mother and sister who lived with him and he supported as well. He did this on a yearly salary of less than $23,000. Haerter, on the other hand, was a middle-class white kid from Long Island. They were from two completely different worlds… But they were Marines, combat Marines, forged in the same crucible of Marine training, and because of this bond they were brothers as close, or closer, than if they were born of the same woman.
Read more
May 29, 2017 | Filed Under Air Force, Army, Civil War, Coast Guard, History, Holiday, Korean War, Marines, Memorial Day, Military, National Guard, Navy, Revolutionary War, Veterans, Warner Todd Huston, WWI, WWII | Comments Off on
---
Never Forget the Many Americans Buried in U.S. Military Cemeteries Across the World

-By Warner Todd Huston
"From these honored dead we take increased devotion to that cause for which they gave the last full measure of devotion."–Abraham Lincoln, Gettysburg Address
As we prepare to celebrate Memorial Day to pause in thanks for the sacrifices made by millions of Americans who died while fighting to preserve freedom, a documentary called "These Hallowed Grounds" reminds us that our war dead are not just interred here at home, but are spread across the world on battlefields almost lost to the memory of far too many of us.
When we think of our military cemeteries, those final resting places of so many American heroes, we usually think of Arlington National Cemetery, certainly. But do we think of the hundreds of American military cemeteries in such places as France, the Philippines, and other nations across the world? Sadly, not many of us do.
If you are like many of us, you may not be very well informed about all the many American cemeteries erected to memorialize our legions of war dead. To correct that deficit the PBS documentary "These Hallowed Grounds" is an excellent way to learn about these bucolic and solemn memorials.
Most Americans know of the World War Two cemetery at Omaha Beach, Normandy, site of one of the 1944 D-Day landings. But there are some twenty-one other cemeteries in eight other countries memorializing our dead from World Wars One and Two and the documentary tells the powerful tale of many of them.
Our many war cemeteries are maintained by the U.S. government's American Battle Monuments Commission and contain monuments to some 125,000 American war dead. The names of another 94,000 missing soldiers are inscribed into the Walls Of The Missing at these locations and this film takes viewers on an important journey across the world to see and learn about them.
Read more
May 29, 2017 | Filed Under Air Force, Army, Civil War, Coast Guard, History, Holiday, Marines, Memorial Day, Military, National Guard, Navy, Veterans, Warner Todd Huston | Comments Off on
---
The Civil War General From Illinois Who Helped Create Memorial Day

-By Warner Todd Huston
A few years after the Civil War as the nation started upon its long road toward reconciliation, rebuilding, and healing the wife of one of the war's union generals noticed the touching devotion of Confederate widows, wives and their children as each year they came together to place flowers and little flags at the graves of their fallen. Mary Simmerson Cunningham Logan was so moved by the devotion she witnessed that she urged her husband, Illinois General John A. "Blackjack" Logan, to look into creating what was to become Memorial Day.
General Logan was a Senator from Illinois and eventually became a candidate for Vice President on the 1884 Republican ticket, losing to Grover Cleveland and another Illinoisan, Vice President Adlai Stevenson. But before all that Logan was instrumental in creating Decoration Day, the celebration of the nation's war dead that eventually became Memorial Day.
The following is the general order that Logan issued in 1868.
HEADQUARTERS GRAND ARMY OF THE REPUBLIC
General Orders No.11, WASHINGTON, D.C., May 5, 1868

The 30th day of May, 1868, is designated for the purpose of strewing with flowers or otherwise decorating the graves of comrades who died in defense of their country during the late rebellion, and whose bodies now lie in almost every city, village, and hamlet church-yard in the land. In this observance no form of ceremony is prescribed, but posts and comrades will in their own way arrange such fitting services and testimonials of respect as circumstances may permit.
May 28, 2017 | Filed Under Anti-Americanism, Civil Rights, Congress, Conservatives, Constitution, Crime, Democrats/Leftists, Donald Trump, Elections, Ethics, Freedom, GOP, Government, Journalism, Law, Liberals, Media, Media Bias, Police, President, Progressives, Republicans, Security/Safety, Senate, Terrorism, The Law, Warner Todd Huston | Comments Off on
---
Montana, Hell, Let's Talk of the Democrat's LONG History of Political Violence

-By Warner Todd Huston
The fake news media went mad last week when a Republican candidate from Montana got in a tussle with a pajama-boy-like journalist on the eve of Election Day. Across the fake news establishment the media whined about the "violence" inherent in the Republican Party in the era of Trump. But this narrative totally ignores the history of political violence perpetrated by Democrats that goes back well before the Civil War.
The latest incident that got the fake news establishment feeling their oats was when Montana's Republican candidate for Congress, Greg Gianforte, pushed around a reporter for the UK paper The Guardian on the day before Election Day.
The Guardian's pajama boy apparently pushed his way into a room with the candidate which sent the latter over the edge. As audio seems to prove, the Republican then initiated a physical altercation that, as pajama boy is wont to tell over and over again, broke the reporter's glasses.
Gianforte apologized profusely the next day. But despite the cacophony of media condemnation for his actions meant to drive Democrats to the polls to defeat him, Gianforte won his election to Congress with a comfortable margin.
After his election, nearly every single report on the event started something like this report by tax dollar whore NPR (my bold). Read more
May 26, 2017 | Filed Under Anti-Americanism, Children, Democrats/Leftists, Education, Ethics, Government, Government Corruption, Liberals, Progressives, Public School, Racism, Warner Todd Huston | Comments Off on
---
[VIDEO] Filmmaker Utterly DESTROYS the 'White Privilege' Junk Taught in Our Universities

-By Warner Todd Huston
Guerrilla filmmaker Ami Horowitz has been excellent at exposing the stupidity of the left and his latest film takes aim at the empty logic of "white privilege" as taught in our feckless colleges and universities.
Horowitz showed up outside a Kansas City conference pushing the nonsense of "white privilege" on students and school administrators and asked them if they truly believe in the idea, according to Daily Wire.
Naturally, every single person he asked dutifully parroted the far-left talking points and insisted that all white people are permanently racist.
One women even said that she feels "super guilty all the time" because of her so-called "white privilege."
Most of these white leftists also told Horowitz that all whites in America are racist.
Read more
May 25, 2017 | Filed Under Children, Entertainment, ISIS, Islamofascism, Jihad, Music, Terrorism, Warner Todd Huston | Comments Off on
---
Pop Singer Ariana Grande Offers to Pay for Funerals of Manchester Bombing Victims

-By Warner Todd Huston
In the aftermath of the terrible bombing of children in Manchester, England, the pop singer who they came to see has offered to pay for the funerals of the victims, a report says.
Singer Ariana Grande immediately suspended her concert tour after the Islamic terror attack on her audience and now she is going one step farther by offering to pay for the funerals of the 22 victims, the Daily Mail reports.
The offer was related via a fan site dedicated to the singer.
An account dedicated to the pop superstar claims that the devastated singer has pledged to help the families of the 22 people who lost their lives in the bombing of Manchester Arena following her concert.

The site, called Ariana Updates!, shared a post saying: 'News on Ariana: Ariana has reached out to the families who's loves ones died last night….she is gonna pay for the funerals!'
Immediately following the attack the singer said she was "broken" by the bombing.
Read more
May 21, 2017 | Filed Under Gary Krasner | Comments Off on
---
WEINAAH !!!!

-By Gary Krasner

From the outset, the Weiner affair has been pulsating and throbbing (no pun intended) with tabloid news excitement.

Previously separated, now Weiner is cut off (no pun intended) by Huma.

Huma dumped the pedophile Democrat and onetime favorite for mayor of "sin city" NYC.

Hours after he was sentenced, Huma reportedly said "enough", after the pounding (no pun intended) she received in the media from the scandal.

Political observers agreed with her move, noting that there's only so much one woman can swallow. (no pun intended)

Now, as a registered sex offender, and a registered Democrat, he's a shoe-in for the Democrat nomination.

There was no doubt about his popularity, possessing a fully engorged (no pun intended) personality, and being a member (no pun intended) of the hard left (no pun intended).

But pedophile support now appears flaccid (no pun intended), after Weiner announced that sex with under-aged kids is a sickness.

News about Weiner first re-emerged last year, when it protruded (no pun intended) into the Hillary email scandal.

But today, with news of his conviction and two-year prison sentence, the Weiner affair is once again glistening and dripping with aroused media excitement. (no pun intended).

While serving his sentence, Weiner will be probed (no pun intended) by federal investigators for having classified docs on his laptop.

May 20, 2017 | Filed Under Congress, Crime, Democracy, Democrats/Leftists, DOJ, Donald Trump, Elections, Ethics, GOP, Government, Government Corruption, Liberals, President, Progressives, Republicans, Rights, Senate, Vote Fraud, Voter ID, Warner Todd Huston | Comments Off on
---
Vote Fraud Warning: Over 7 Million Voters Registered to Vote in More Than One State

-By Warner Todd Huston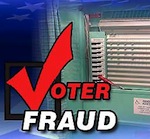 A new study has found that over 7 million American voters are illegally registered to vote in more than one state, and that doesn't even include the number of counties that have more voters registered than they have voting age population.
As Democrats and their handmaidens in the U.S. court system fight tooth and nail against voter ID laws aimed at cleaning our voter rolls, a new study has found that 7.2 million Americans are registered and can vote in more than one location at a time, the Washington Free Beacon reports.
The new voter data was gathered from the Kansas-run interstate voter registration crosscheck program, which is used to identify "possible duplicate registrations among states."
The study was conducted by the office of Kansas Secretary of State Kris Kobach who is now preparing to head up President Trump's vote fraud commission.
The newest data is from crosschecks of voter registrations across 28 states that participate in the program. At least 7.2 million registrations appeared in two states at once, according to the data.
Read more
May 17, 2017 | Filed Under Conservatives, Democrats/Leftists, Entertainment, Ethics, Hollywood, Liberals, PCism, Progressives, Society/Culture, TV, Warner Todd Huston | Comments Off on
---
'Last Man Standing' Star Tim Allen 'Blindsided' By cancellation of His Popular Sitcom

-By Warner Todd Huston
After the hilarious ABC sitcom, "Last Man Standing," was canceled this month, many fans became suspicious that the network only dumped the popular show because of its conservative political content. Now the show's star, comedian and actor Tim Allen, is also expressing how shocked he is over the fate of the show.
Allen, who is famous for his center-right political leanings, jumped to his Twitter account to tell fans that he, too, was surprised that his show got the ax. In his May 16 tweet, Allen said he was "stunned and blindsided" that ABC put an end to the series.
Stunned and blindsided by the network I called home for the last six years. #lastmanstanding

— Tim Allen (@ofctimallen) May 16, 2017
ABC cancelled the conservative-friendly show despite that it was still earning some of the better sitcom ratings on network TV. Whereas most of the shows ABC cancelled had seen steady ratings declines, "Last Man Standing" was still often winning its time slot and had experienced no meaningful loss of viewers.
Read more
May 14, 2017 | Filed Under Holiday, Mothers Day, Uncategorized | Comments Off on
---
Happy Mothers Day, 2017
To all our wonderful mothers, hope you all have a wonderful day.
May 7, 2017 | Filed Under Anti-Americanism, Barack Obama, Budget, Business, Congress, Conservatives, Constitution, Democrats/Leftists, Donald Trump, Elections, Entitlements, Ethics, GOP, Government, Government Corruption, Health, House of Representatives, Insurance, Journalism, Liberals, Libertarian, Media, Media Bias, Obamacare, Policy, President, Progressives, Republicans, Senate, Taxes, Warner Todd Huston | Comments Off on
---
Everyone On Every Side is Lying About the GOP Health Care Bill

-By Warner Todd Huston
It really is the most amazing thing, this Republican Health Care Bill. Usually, as a partisan, you can point to the lies from one corner of the political world and screech about how unfair it all is. But in the case of this latest Republican-sponsored health care bill, the sad fact is that all four of the most interested parties in this debate are simply lying outright about what this bill does.
When the GOP leadership of the House of Representatives finally passed its latest attempt to address the problems of Obamacare, the American Health Care Act (AHCA), the White House and the Republican Party celebrated that they finally set in motion the repealing of Obamacare. Unfortunately, the AHCA does not do that at all.
President Trump led the cheerleading with tweets and press conferences about the House plan.
It was a GREAT day for the United States of America! This is a great plan that is a repeal & replace of ObamaCare. Make no mistake about it. pic.twitter.com/fYtghBlXxS

— Donald J. Trump (@realDonaldTrump) May 5, 2017
The truth is, the AHCA neither repeals nor replaces Obamacare. All it does is nibble around the edges of Obama's disastrous takeover of the nation's healthcare system.
The House of Representatives is also trying to pull the wool over the eyes of the country by trying to make it seem as if they just repealed Obamacare. Republicans, of course, are desperate to make it appear as they have fulfilled a campaign promise. Since Obamacare was passed Republicans from coast to coast, have been promising to rid the country of Obamacare if only the voters will give them the White House and majorities in both houses. With the 2017 election they now have it, yet they have spent the fist 100 and some odd days of Trump's presidency failing to do the one major thing they said they'd do once put in full power: eliminate Obamacare.
So, by characterizing the AHCA as a "repeal and replacement" of Obamacare, House Republicans are hoping voters take that at face value and imagine that they have fulfilled a campaign promise.
Read more
May 5, 2017 | Filed Under 2nd Amendment, Anti-Americanism, Congress, Conservatives, Constitution, Democrats/Leftists, Entertainment, Ethics, GOP, Government, Government Corruption, Hollywood, House of Representatives, Humor, Liberals, President, Progressives, Republicans, Satire, Senate, TV, Warner Todd Huston | Comments Off on
---
An Opened Letter from Actor Kiefer Sutherland: 'Dear Hollywood, This is My Apology'

-By Warner Todd Huston
Recently an envelope was found on the sticky floor of a coffee house in Toronto, Ontario, Canada, and when opened it was discovered that a letter from actor Kiefer Sutherland was tucked inside. The letter appears to be an apology from the actor to his pals in Hollywood and we have the exclusive contents only right here.
Sutherland is in Toronto filming his latest political thriller TV series for ABC entitled, "Designated Survivor."
The show features Sutherland as a lowly federal government cabinet member who is thrust into the presidency after the entire U.S. Capitol building is blown up during the president's address to a joint session of Congress. Being chosen to stay away from the capitol as the nation's designated survivor in case disaster strikes, Thomas Kirkman (Sutherland) suddenly finds his world forever changed.
The show follows Kirkman, a political novice and idealist, as he learns the ropes of being president on the job. The show also follows the investigation into those responsible for blowing up the capitol and killing 90% of Congress including the president and vice president, every cabinet member but Kirkman, the whole U.S. Supreme Court, and most of the nation's Senators and Representatives.
Read more
Social Networking
Help the Soldiers!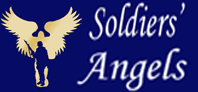 American Genius
Our Founding Ideas
---
"Governments are instituted among men,deriving their just powers from the consent of the governed." Declaration of Independence July 4, 1776
---
Recently Written
Featured Sites



What THEY Say:
Foreign News In English
Illini Alliance
Blogroll
Political Parties

Contact Us
Email Publius' Forum
Archives
Links
Other Blogs
MilBlogs
Religion

Gun Rights
Education
Radio Hosts