June 25, 2017 | Filed Under Democrats/Leftists, Ethics, Founders, Government Corruption, History, ISIS, Islam, Islamofascism, Jihad, Journalism, Liberals, Media, Media Bias, PCism, Progressives, Revolutionary War, Society/Culture, Terrorism, Thomas Jefferson, Warner Todd Huston, Washington Post, Western Civilization | Comments Off on
---
No, Fake News Media, Thomas Jefferson is NOT the 'First President to Have a Muslim Iftar Dinner'

-By Warner Todd Huston
The media is upset this weekend that President Donald Trump canceled the "White House Muslim Iftar Dinner tradition started by Thomas Jefferson." But the media is wrong in every respect. Thomas Jefferson never held any Iftar dinner and only three out of 45 presidents ever hosted one, so there is no such "tradition" to cancel.
Amy B. Wang of the Washington Post led the pack with this nonsense that Thomas Jefferson held the "first Iftar dinner" with a June 24 piece entitled, "Trump just ended a long tradition of celebrating Ramadan at the White House." (If you can't see the article at the Washington Post, it can be seen at the Greensboro News & Record.)
Once again the claim that Thomas Jefferson held the first Iftar dinner at the White House was trotted out by the Post's Wang. She recounted the time when the diplomatic envoy from the Bey of Tunis, Sidi Soliman Melli Melli, visited Washington during Ramadan in 1805.
Jefferson invited the envoy to the White House for dinner at 3:30 PM — the time most Washingtonians had dinner in those days. But after he sent the invitation he was told that Melli Melli could not partake of a meal until after sunset because of Ramadan. Thomas Jefferson was faced with two choices: cancel the dinner entirely or simply have the meal later in the evening at a time when his guest could attend. Being a good host and a decent person, Jefferson chose the latter.
But in fact, all Jefferson did was change the time of his meal. He had no intention of honoring Islam. Jefferson simply was not honoring the religion of "the Musselmen" — as he termed Muslims at the time — when he changed the time of the meal. Also, there is no evidence that Jefferson asked Melli Melli what sort of food a "Musselman" would eat, so no special food was prepared to suit a Muslim's religious needs. Jefferson neither inquired about religious accommodations nor was any made. All he did was move the time of the meal as a courtesy.
Further, Jefferson sent no letters containing proclamations about the meal being an Iftar dinner nor mentioning Islam, he never mentioned such honors in his private papers, and there is no record that he spoke to anyone about his intentions to honor the Muslim practice of an Iftar dinner.
But to the Post's Wang, that Jefferson had a dinner at all was somehow proof positive that he invented a "tradition" of some sort. And what was the "proof" she presented that it was in Iftar dinner? She quoted the words of liberal historian John Ragosta who gave the scintillating argument, "Yeah, it sounds to me like an Iftar dinner."
Wang went on to insist there has been a "modern tradition" of having an Iftar dinner at the White House. But in truth, only three presidents in all of American history ever held an Iftar dinner.
Bill Clinton held the first one. His dinner was politically motivated because at the time the growing Muslim-American community was leaning toward becoming a Republican constituency and Clinton was looking to peel Muslim voters away from the GOP.
George W. Bush followed Clinton's practice of holding Iftar dinners because he wanted to prove that the U.S. wasn't looking to go to war with all of Islam in the wake of the attacks on 9/11/2001 and the subsequent implementation of the war on terror. His celebration of Iftar was a diplomatic effort.
And, naturally, Barack Obama held them because he had a personal connection to Islam through his childhood growing up in Indonesia and being raised during that time as a Muslim.
But three presidents out of 45 does not make a "tradition."
Read more
June 17, 2017 | Filed Under Animal Rights, Animals, Humor, Illinois, Satire, Warner Todd Huston | Comments Off on
---
Illinois Democrat Sponsors Bill to Kill all White Puppies in State Because They Have White Privilege

-By Warner Todd Huston
Illinois Rep. Julie Stratin of Chicago's 11th District has introduced a bill to have all state shelters immediately euthanize dogs with predominantly white coats. Stratin says that white dogs represent too much white privilege and she wants to level the playing field for dark colored dogs, the Chicago Tribune Times reports.
Stratin's bill would ban white dogs from being sold in the state, though on objection from House Republicans, Stratin did add a clause to the bill stating that all white dogs currently living in the Land of Lincoln among private owners could live out their normal life spans and escape being euthanized.
The bill also sets up a pet owner's registry so that the state can track dog owners to make sure no new white dogs are brought into the state. And a waiting period of three days is set so that state inspectors can affirm that any new dog sold in the state has fur that is 50 percent or less white.
The bill sets up a new office of DoggyID and with inspector's jobs offering a starting salary of $75,000 a year with full union benefits.
"It's time that the brown and blacks puppies get much needed relief from this state," Stratin said on the floor of the House on Thursday. "White dogs in shelters continue to be adopted at higher rates than the minority dogs and as a compassionate society we should move to even the playing field. It's time to stop this gross white privilege!"
The bill will also fine pet owners $500 for a first time offense of buying a white dog and pet shops will be find $10,000 if they are found non-compliant with the new law.
Illinois Republican House Minority leader Jimmy Dunker praised the bill after successfully cutting its proposed budget from $10 million annually to only $4 million by raising fees for dog owner licenses.
"Illinois is a proud dog state and if we are to govern successfully we must reach not only into the Illinois House but the dog house," Dunker proudly said.
The bill is headed to the Illinois Senate and will likely be approved by next Thursday. From there it will head to Governor Bruce Runner's desk.
However, the bill has a murky future once it makes it to the governor. The state's chief executive said that he will only sign the bill if the economic impact on licensing for pet shops is cut in half, something that isn't likely in the Democrat-led government in Springfield. Read more
June 16, 2017 | Filed Under Democrats/Leftists, Ethics, Liberals, Progressives, Sports, Warner Todd Huston | Comments Off on
---
A Reply to ESPN's Jim Brady on the Network's Liberal Bias Problem

-By Warner Todd Huston

Recently ESPN's Jim Brady was unhappy with some o the things I have been writing at Breitbart Sports. He Tweeted a few questions at me demanding that I answer to his accusations. So, this is my reply to his pointed requests…
Over the past year, Breitbart Spots has been hitting cable sports network ESPN pretty hard over the question of its liberal bias. Or, as ESPN ombudsman Jim Brady recently said in a tweet aimed at this reporter, "beating that same dead horse."
Having had enough of that beating, on Wednesday Brady sent a pair of tweets needling Breitbart for our opinion on the matter. In his tweets, Brady insisted that he was misquoted over his comments in a December 1, 2016, article exploring the perceived liberal bias of the network entitled, "Inside and out, ESPN dealing with changing political dynamics."
Here are Brady's qualms about our coverage of the article:
Hey, @warnerthuston: Please cite the exact language where I said what you claim. Good luck with that. pic.twitter.com/yroSYlhTmi

— Jim Brady (@jimbrady) June 14, 2017
Let me help you out, @warnerthuston… Hope this helps, and you stop beating that same dead horse. pic.twitter.com/fQsYsMciZY

— Jim Brady (@jimbrady) June 14, 2017
First, I do want to say this: Perhaps I was too glib to state outright that Mr. Brady "reached the conclusion" that there was no liberal bias at ESPN. He most certainly did add some language accepting of the charge of bias. I can admit that I let my feelings about the totality of his piece overshadow his careful lip service to the bias problem. I must allow that he did cover his bases well in his piece last year.
Next, as I promised in my Twitter replies, I will recount his exact quotes, without being diluted by my commentary, to show where he did begrudgingly state that there is some issue with liberal bias at his network.
Read more
June 12, 2017 | Filed Under Gary Krasner | Comments Off on
---
Hell Hath No Fury Like A Democrat Party Scorned

-By Gary Krasner

Every Democrat allegation since their horribly shocking night of Nov 8 was designed to undermine the Donald J. Trump administration and slow his conservative agenda.

The Saul Alinsky method of constant personal (as opposed to policy) attacks is clearly evident. Assigning defamatory labels (again, instead of arguing policy), for example.

During the campaign, Trump supposedly engendered Hillary's list of horribles: misogyny, islamophobia, xenophobia, homophobia, racism, and an evil greedy capitalist one percenter.

Also during the campaign, Obama was busy using the national security apparatus and FISA courts to spy on Trump campaign, associates, and supporters.

Trump seemed uncritical of Putin, and his associates had (legal!) business ventures in Russia or with Russians, so that was to be the pretext to make it look proper and justified.

After the election, the illegal surveillance would have been exposed by a President Trump, so the pretext of national security had to be rushed on stage.
Read more

June 9, 2017 | Filed Under 2nd Amendment, Anti-Americanism, Cable, Constitution, Democrats/Leftists, Entertainment, Ethics, Government, Guns, Liberals, Progressives, TV, Warner Todd Huston | Comments Off on
---
Kim Kardashian Wants America's Guns Banned, But Not For Her Bodyguards

-By Warner Todd Huston
TV reality show star Kim Kardashian, the woman who is famous because someone released her sex tape, is now trying to wade into political debates, this time saying that she wants heavier restrictions on America's Second Amendment rights… but not for her armed bodyguards, of course.
In an attempt to prove that her large posterior isn't her only asset, Kardashian attempted to show that she understands the anti-gun debate with an all-caps message posted to her website.
As the Daily Caller's David Hookstead noted, "the message is crystal clear: rich and famous people should have the right to use guns to defend themselves, but it should be insanely hard for everybody else to get their hands on firearms."
After blathering for several all-caps paragraphs on gun violence, Kardashian got to the nub of her argument with the following: Read more
June 6, 2017 | Filed Under History, Warner Todd Huston, WWII | Comments Off on
---
Remembering D-Day, June 6, 1944
Here is an interesting video of how one 11-year-old boy chose to remember those who fell that terrible day…
June 6, 2017 | Filed Under History, Warner Todd Huston, WWII | Comments Off on
---
D-Day Anniversary: For Remembering D-Day With Ike and Reagan

-By Paul Kengor

For me, Memorial Day happens twice within a week. The first, the official holiday at the end of May, is quickly reinforced a week later, every June 6: D-Day.

Of all the wartime anniversaries, none strike me quite like D-Day–the invasion of Normandy, the liberation of France, the final push to defeat Nazi Germany. It was June 6, 1944, a date that sticks like December 7, like July 4, like September 11. The mix of extreme sorrow and triumph has been unforgettably replicated on film by Steven Spielberg in the stunning opening of Saving Private Ryan.

What must it have been like to be among those first waves at the beaches? Indescribable, simply indescribable.
Read more

June 6, 2017 | Filed Under Germany, History, Warner Todd Huston, WWII | Comments Off on
---
Ike's D-Day Letter to the Troops, June 6, 1944

-By Warner Todd Huston

With all the weakling college students whining about "safe spaces" today, it is incumbent upon us to remember that there were no safe spaces on the beaches of Normandy.

As the troops prepared to shove off, many for their final act, commander in chief Dwight Eisenhower distributed a letter to buck up the spirit of the troops and to remind them of how important their efforts was.

Here is that letter (double click to see the letter full size):
June 5, 2017 | Filed Under Associated Press, BBC, Britain, Cable, CNN, Crime, Democrats/Leftists, Ethics, Government Corruption, ISIS, Islam, Islamofascism, Journalism, Liberals, Media, Media Bias, PCism, Progressives, Religion, Society/Culture, Terrorism, TV, Warner Todd Huston, Western Civilization | Comments Off on
---
Video Shows CNN's Becky Anderson Appearing to Stage a Muslim 'Protest' Against London Terror Attacks

-By Warner Todd Huston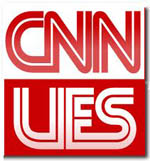 A new video seems to show a CNN camera crew preparing to film a standup with reporter Becky Anderson and carefully staging a group of Muslims holding signs protesting the London terror attacks to make it look as if London's Muslims were standing against terrorism.
The video shows CNN crew members carefully placing Muslim-looking people holding pre-printed signs with slogans such as #ForLondon, #TurnToLove, and #ISIS=EnemiesToHumanity. The bearded and scarf-wearing group are urged into a tight grouping after being placed one-by-one on the street to the rear of CNN's Becky Anderson who is clearly waiting for staffers to finish placing the "protesters,"
CNN have just been caught in a leaked video with reporter @BeckyCNN FAKING a muslim protest against #LondonBridge. pic.twitter.com/XLdtNq6Rmr

— Caolan Robertson (@CaolanRob) June 4, 2017
As the video begins, it even appears that Anderson herself is motioning to crew members on where the ersatz peace protesters should stand. She then patiently stands by and watches as the placement is carried out.
The resulting staged photos and video then appeared on the BBC and the Associated Press.
London's Borough neighborhood offers safety and a place to sleep for hundreds amid the chaos of terror attack. https://t.co/Bz6egjzA9a

— The Associated Press (@AP) June 4, 2017
It was on the BBC1 News just before the Manchester concert, I took a pic as I couldn't believe it. Hope that helps. pic.twitter.com/rJLUZfUWXZ

— Donald (@DonOftheDead80) June 4, 2017
A reporter for the Associated Press, Raphael Satter, went even farther saying in a Tweet that, "A group of London Muslims have come bearing flowers and posters saying 'ISIS will lose' and 'Love will win' across a photo of Tower Bridge." Nowhere did Satter tell his readers that the "flower bearers" were staged by CNN's camera crews.
A group of London Muslims have come bearing flowers and posters saying "ISIS will lose" and "Love will win" across a photo of Tower Bridge. pic.twitter.com/ECCLIRC3dp

— Raphael Satter (@razhael) June 4, 2017
The video was first posted by Mark Antro in London. Antro also noticed that CNN moved the white police officers out of the camera shot and replaced them with Asian officers.
The video of the CNN crew carefully placing the "protesters for peace" smacks of fake news and raises questions about the veracity of everything CNN reports about terrorism, Islam, and the role of peaceful Muslims in today's overheated climate. Read more
June 4, 2017 | Filed Under Anti-Americanism, Children, Constitution, Democrats/Leftists, Ethics, Gay Marriage, Gays, Government Corruption, Liberals, Michigan, Progressives, The Law, Warner Todd Huston | Comments Off on
---
Michigan City Bans Farmer from Farmers Market Because He Opposes Same Sex Marriage

-By Warner Todd Huston
A farmer who lives 20 miles outside the City of East Lansing, Michigan, was just banned from the city's farmers market because he posted a Facebook post in support of traditional one man/one woman marriage.
Last year, Steve Tennes, who owns a 120-acre farm far outside the city East Lansing city limits, posted a Facebook message opposing gay marriage. He also said he would not host gay wedding ceremonies at his farm. The owners of the farm host birthday parties, weddings and other events on the grounds and they have decided that their religious beliefs preclude them from hosting gay weddings.
But the farmer's social media post got the city council of East Lansing quite upset, The Daily Signal reports.
So, as a result of the Facebook post, East Lansing Mayor Mark Meadows banned Tennes' Country Mill Orchard from being allowed to participate in the farmers market that it has attended as a seller for the last six years.
East Lansing contacted Tennes last year saying that if he showed up to the last farmers market in August protesters would come to oppose his stance on traditional marriage. But when he arrived to sell his organic apples, peaches, cherries, and pumpkins, not a single protester appeared.
There was no disruption and no problems.
Read more
Social Networking
Help the Soldiers!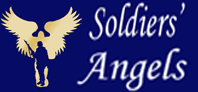 American Genius
Our Founding Ideas
---
"Governments are instituted among men,deriving their just powers from the consent of the governed." Declaration of Independence July 4, 1776
---
Recently Written
Featured Sites



What THEY Say:
Foreign News In English
Illini Alliance
Blogroll
Political Parties

Contact Us
Email Publius' Forum
Archives
Links
Other Blogs
MilBlogs
Religion

Gun Rights
Education
Radio Hosts