June 16, 2017 | Filed Under Democrats/Leftists, Ethics, Liberals, Progressives, Sports, Warner Todd Huston | Comments Off on
---
A Reply to ESPN's Jim Brady on the Network's Liberal Bias Problem

-By Warner Todd Huston

Recently ESPN's Jim Brady was unhappy with some o the things I have been writing at Breitbart Sports. He Tweeted a few questions at me demanding that I answer to his accusations. So, this is my reply to his pointed requests…
Over the past year, Breitbart Spots has been hitting cable sports network ESPN pretty hard over the question of its liberal bias. Or, as ESPN ombudsman Jim Brady recently said in a tweet aimed at this reporter, "beating that same dead horse."
Having had enough of that beating, on Wednesday Brady sent a pair of tweets needling Breitbart for our opinion on the matter. In his tweets, Brady insisted that he was misquoted over his comments in a December 1, 2016, article exploring the perceived liberal bias of the network entitled, "Inside and out, ESPN dealing with changing political dynamics."
Here are Brady's qualms about our coverage of the article:
Hey, @warnerthuston: Please cite the exact language where I said what you claim. Good luck with that. pic.twitter.com/yroSYlhTmi

— Jim Brady (@jimbrady) June 14, 2017
Let me help you out, @warnerthuston… Hope this helps, and you stop beating that same dead horse. pic.twitter.com/fQsYsMciZY

— Jim Brady (@jimbrady) June 14, 2017
First, I do want to say this: Perhaps I was too glib to state outright that Mr. Brady "reached the conclusion" that there was no liberal bias at ESPN. He most certainly did add some language accepting of the charge of bias. I can admit that I let my feelings about the totality of his piece overshadow his careful lip service to the bias problem. I must allow that he did cover his bases well in his piece last year.
Next, as I promised in my Twitter replies, I will recount his exact quotes, without being diluted by my commentary, to show where he did begrudgingly state that there is some issue with liberal bias at his network.

In the fifth to last paragraph, Brady wrote this:
So let's take the next step and assume that ESPN has moved leftward and that the cat is out of the bag in terms of on-air discussion of politics. Because I believe both of those things to be true.
In the third to last paragraph:
I don't believe there's malice intended, either. But, in talking to people in the course of reporting this piece, it is clear that ESPN has a challenge in front of it.
The last paragraph reads:
If ESPN continues to let its personalities debate the issues of the day but finds a way to better balance those conversations, it will be richer for it. In more ways than one.
So, in the course of his nearly 4,000-word piece, Brady absolutely did spend a few words alluding to his concern that ESPN may often lean too far left.
But in this reporter's opinion, the totality of his piece was more of an apologia, than an apology.
While Brady did state in those few spots that there might be a problem, he seemed to spend the other 3,500 words working to blunt the criticism. Essentially, taken as a whole, his article pays lip service to the "ESPN has gone left" claim, but mostly undercuts it with counter claims that there is no meaningful or intentional bias. Worse, he hints that conservatives won't have any recourse to do anything about it all, anyway.
On that latter point, I must point out that even in his piece Brady noted that ESPN's bosses have made it clear that the bias isn't going away any time soon. ESPN chief John Skipper, for instance, insisted in Brady's article that the network's extreme liberalism is a proud "principle." One does not work against one's principles. And that being the case, how is this not a signal to all conservatives inside the company and outside that their political ideas are not in keeping with the company's ideals?
Even where Brady mentioned that "some" employees worried that conservative thought was being oppressed, he then proceeded to erase that worry by immediately countering the complaint with some (usually named) ESPN host or employee saying, "there's nothing nefarious" going on. To the point, Brady insisted several times (with his own words and through those he quoted) that there was no bias against conservative voices at ESPN.
But, anyone paying attention could not have missed the fact that those who told Brady they were worried about the bias seemed to have requested they remain anonymous. Almost all those saying there was no bias were named, but some of those expressing worry of being suppressed were not identified. It seems to me they didn't want to be named out of fear of reprisal inside the company. That speaks to a more than casual concern that ESPN is a bastion of oppressive liberalism. But the article soft-pedals this worry.
Brady also dismissed conservative concerns saying that just sticking to sports was a pipe dream, anyway.
"But the separation of sports and politics has always been a fantasy. Sports has frequently served as a vehicle for positive social change. Whether it's Jackie Robinson, Billie Jean King, Jesse Owens, Muhammad Ali, the 1980 U.S. Olympic hockey team, John Carlos, Tommie Smith, Pat Tillman or Colin Kaepernick, history is full of athletes who made an impact that extended beyond their athletic accomplishments."
In that paragraph, Brady clearly accepted the concept that liberalism means "positive" things and conservatism means bad things.
Brady added, "The idea of sports as escapism, while understandable, increasingly feels like a relic of the past." Why? Because he — and by extension the liberal sports media — decided it is so, that's why. Again this tends to show that conservative ideas are being blocked to maintain sports as a platform to push liberal ideas.
Brady next dismissed the liberalism of FiveThirtyEight blog saying, "Much of the feedback I receive about FiveThirtyEight tags it with a clear liberal bias. But I don't see that."
He went on to insist that everything FiveThirtyEight does is based solely on statistics.
"Saying Trump is behind is not a political position; it's largely a consensus view," he wrote. Right. We found out a few months later just how wrong that "consensus view" was and in many ways it was based on a blind trust in liberalism. Trump just wasn't going to win because *liberalism*! Most liberals missed Trump's strengths because they simply couldn't accept he had any. That was certainly a "consensus."
From there, Brady dismissed ESPN viewer complaints about the Obama town hall aired on the network. "Some conservatives have claimed that The Undefeated's recent televised town hall with Obama was a sign of ESPN's bias. I disagree," he wrote.
It didn't seem to occur to Brady that people would question the necessity of a sports network airing any president's town hall, much less Obama's. And to be sure the nearly 40-year-old network never aired a George W. Bush town hall in all his eight years in office. Despite being launched in 1979, there was never any Ronald Reagan, George H.W. Bush, or Bill Clinton town hall, either. And we here at Breitbart Sports won't hold our breath waiting for The Undefeated's Trump town hall.
Brady essentially waved off all criticism of the network's bias by saying, "I don't believe there's malice intended" and that no employee really faces any discrimination.
But that hardly jives with the fact that the network's big boss (John Skipper) said leftism is a company "principle." It seems to me you can't be a conservative ESPN employee without breaking the company's "principles" as stated by the boss. If that isn't a hostile workplace situation for conservative employees, what is?
I will readily admit that Brady wrote, "let's assume" that ESPN has a problem with too much liberalism. But it appears to me that a large portion of the article turned right around and denied it. It was as if the article was talking out of both sides of its mouth.
To sum up Brady's article, he did give brief credence to the idea that *maybe* there is a little problem with left-wing bias at ESPN. But, he also strove to show there is no oppression of conservatives, despite the company's stated "principles," and insisted there is no malice toward them. Next, he excused the liberalism saying the largest number of ESPN customers want the left-wingery. He then noted that the bosses also want the leftism, then pointed out that most of the network's big name contributors are left wing. And all the while he insisted they don't oppress right of center views (even as modern liberalism is entirely made up of vociferous attacks on the integrity of conservatives — and if you disagree you are a racist).
So, while Brady noted there might be a tiny problem that he feels can be easily corrected with more inclusion of views counter to liberalism, the rest of his article seemed to show that there is a massive culture of oppression of conservatives that is being wholly denied by the oppressors.
That is just how it appeared to me. Maybe I read much into it all, but it just appeared that Brady did his best to downplay any problems with liberal bias while begrudgingly admitting there might be just a smidgeon of it.
Meanwhile there have been three separate surveys by two different groups that found that many of ESPN's customers disagree with the soft peddling of the problem and have abandoned the network in droves.
Perhaps we'll just have to agree to disagree.
____________
"The only end of writing is to enable the reader better to enjoy life, or better to endure it."
–Samuel Johnson
Follow Warner Todd Huston on:
Twitter
Facebook
Tumblr
Warner Todd Huston is a Chicago based freelance writer. He has been writing news, opinion editorials and social criticism since early 2001 and before that wrote articles on U.S. history for several American history magazines. Huston is a featured writer for Andrew Breitbart's Breitbart News, and he appears on such sites as RightWingNews.com, CanadaFreePress.com, YoungConservatives.com, and many, many others. Huston has also appeared on Fox News, Fox Business Network, CNN, and many local TV shows as well as numerous talk radio shows throughout the country.
For a full bio, please CLICK HERE.

NOTE: If you want to comment, for some reason our Facebook comments section takes a bit of time to load. It'll pop up soon. Thanks
Comments
comments
Social Networking
Help the Soldiers!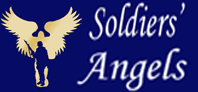 American Genius
Our Founding Ideas
---
"Governments are instituted among men,deriving their just powers from the consent of the governed." Declaration of Independence July 4, 1776
---
Subscribe in a reader




Tweets by @warnerthuston

Recently Written
What THEY Say:
Foreign News In English
Click HERE for information
on my fedora collection.Antique Stetsons, hat history...

Contact Us
Email Publius' Forum
Archives