July 28, 2017 | Filed Under Anti-Americanism, Congress, Democrats/Leftists, Ethics, Government Corruption, Liberals, Progressives, Russia, Senate, Warner Todd Huston | Comments Off on
---
Senate Democrats Delay Witness In Russia Probe Who Would Have Implicated Liberal Operatives

-By Warner Todd Huston
After over a year of Democrats screaming from the rooftops that they want to get down to the truth about Russia, yesterday Senate Dems used a tricky Senate rule to delay the testimony of a key witness because his testimony would have likely implicated a bunch of Democrat operatives.
It looks like a political hatchet job is their real motive, not any search for the truth.
Breitbart News has the story:
Senate Democrats cut short a Senate Judiciary Committee hearing on Wednesday, delaying the widely-anticipated testimony of a witness who would have cast aspersion on the company responsible for creating the Trump dossier.

Using a parliamentary maneuver, Senate Democrats invoked a two-hour limit on the hearing before Bill Browder, CEO and co-founder of Hermitage Capital, could testify on how he was targeted by Fusion GPS and its co-founder Glenn Simpson, on behalf of Russian interests.
So, just what did this Fusion GPS do in this complicated story?
Read more
July 23, 2017 | Filed Under Anti-Americanism, Conservatives, Democrats/Leftists, Ethics, GOP, Government, Government Corruption, Journalism, Liberals, Media, Media Bias, Progressives, Republicans, Senate, Sports, Warner Todd Huston | Comments Off on
---
Left-Wing 'Esquire' Hit Piece on Curt Schilling Amazing for its Myopia

-By Warner Todd Huston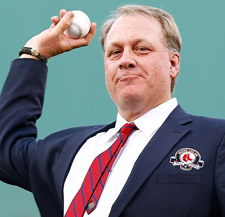 A hit piece on the conservative former Red Sox star Curt Schilling in Esquire magazine last month is amazing for its myopic liberalism. The piece conflates the opinion of left-wing sports writers to how "everyone" feels about Schilling, is incredible for its tone deafness, and exhibits a complete lack of introspection by the liberal writer about his own and the sports media's liberalism.
Written by former Al Jazeera America producer Timothy Bella, the long screed against Schilling is made up of paragraph after paragraph demeaning the star pitcher and sports commentator and seems utterly oblivious to the fact that what it says about its subject's demeanor can be said, only with reverse political ideology, about every foaming at the mouth liberal sports commentator working today. Introspection seems to be missing from Bella's repertoire.
There is certainly no mistaking how liberal, Al Jazeera employee Bella feels abut Schilling. He is "racist," "transphobic," "unrealistic," "right-wing," "offensive," "bitter," and maybe even a "Nazi." And that is just in the first few paragraphs.
Bella also writes the entire article as if his brand of extreme leftism is a middle of the road ideology.
Read more
July 16, 2017 | Filed Under BBC, Cable, Entertainment, TV, Warner Todd Huston | Comments Off on
---
A Likely Outcome for the New Female 'Doctor Who' (And it Probably Won't Be Good)

-By Warner Todd Huston
The BBC has announced that the next person hired to become "The Doctor" in one of England's longest running sci-fi TV shows will be Jodie Whittaker ("Broadchurch"). Yes, Jodie as in a woman. After over 50 years, the next Doctor will be a woman. In this day and age, this choice will present particular pitfalls and here is what I think will most likely happen. Hint: it ain't gonna be good.
First, I should say that I am not against the idea of a woman taking the role. In fact, they had a precursor of the concept over the last few seasons with the Missy/Master character where they had "The Master"regenerate into a woman (The Master is a rival — and quite mad — Time Lord to The Doctor). As far as I am concerned, the woman who filled the role of Missy (Michelle Gomez) did a fantastic turn as the last iteration of The Master. She was wacky, evil, and utterly delicious in the part.
So, I am not necessarily against a female Doctor. Let's just get that clear before the idiot liberals start calling me a sexist and all the other foolish name-calling they wallow in as a replacement for actual conversation.
But, my guess is, turning The Doctor into a woman won't be as successful as Missy/Master and it may not even be Jodie Whittaker's fault.
In fact, my guess is that the show will lose followers and will bottom out in the ratings, and may end up getting canceled if not at the end of Whittaker's run, maybe one more Doctor later. But, I am guessing that Whittaker will be called "the woman who killed 'Doctor Who'" for the rest of her life, no matter what else happens.
Let's put it this way: the potential for disaster is extremely high and it'll be the fault of social justice warriors, leftists, and brainless PC fans everywhere.
Read more
July 15, 2017 | Filed Under Anti-Americanism, CNN, France, Journalism, Liberals, Media, Media Bias, PCism, President, Progressives, Society/Culture, Warner Todd Huston | Comments Off on
---
THIS is How UN-American CNN Is: Anchor Mistakes Amer. Nat'l Anthem for French Nat'l Anthem

-By Warner Todd Huston

Showing how un-American CNN truly is, as President Trump wrapped up his visit to Europe on Thursday, he stood with French President Emmanuel Macron to hear each country's national anthems. But as the American anthem rang out, CNN's Poppy Harlow thought she heard the strains of the French anthem instead of the "Star Spangled Banner."

That's right CNN's anchor didn't even recognize our nation anthem.

As she blathered about other things she has no real knowledge about, the band struck up the American anthem and Harlow said, "Let's just listen in to the French national anthem for just a moment."

Trump put his hand over his heart — a visual cue to Harlow, at least, if she doesn't know what our national anthem sounds like.

Someone in the newsroom likely told her in her ear piece that it was the "Star Spangled Banner" playing, not the French "La Marseillaise."

Then she blurted out, that it was our anthem, not France's.

But the fact that CNN's anchor had no idea what the national anthem of her own country sounded like is telling.
Read more

July 7, 2017 | Filed Under Anti-Americanism, Bruce Rauner, Budget, Business, Chicago, Cook County, Democrats/Leftists, Earmarks, Economy/Finances, Ethics, Government, Government Corruption, House of Representatives, Illinois, Jobs, Liberals, Michael Madigan, Progressives, Property Taxes, Senate, Taxes, Warner Todd Huston | Comments Off on
---
Bankrupt Illinois Slams Citizens With 32% Income Tax Hike, More to Come

-By Warner Todd Huston
As the state of Illinois edges near becoming the first U.S. state to ever be rated junk bond status, the Democrat-controlled legislature of the bankrupt state of Illinois has just voted to slam its citizens with a hefty 32 percent hike in state income taxes.
After a series of delays as a legislature obviously embarrassed by its own actions dithered, the State House finally approved of the Senate's override of the governor's veto with a 71-42 vote burdening the state with a massive tax hike. It was a vote that saw ten of the state's Republican contingent abandon Republican values and join the Democrats in approval.
Thursday's vote permanently increases the state's personal income tax rate from 3.75 percent to 4.95 percent. It also raises the burden on businesses raising the rate from 5.9 percent to seven. It all amounts to a 32 percent hike for the average Illinoisan and a $5 billion tax hike overall.
The new tax hike all the more galling because Illinois already has the highest property taxes in the nation, a fact that often forces retirees out of their homes and fleeing to other states. This is also a situation not lost on the state's African American population, either. Illinois is witnessing a growing number of its African American citizens moving out of the state with Chicago and Cook County residents leaving at the fastest rate.
Read more
July 4, 2017 | Filed Under Alexander Hamilton, Declaration of Independence, Founders, George Washington, Independence Day, James Madison, John Adams, Revolutionary War, Sam Adams, Thomas Jefferson | Comments Off on
---
Happy Independence Day, 2017
We are taking this grand holiday off from blogging to celebrate the birth of our wonderful country and the freedoms from which we've all benefited. And around here it's Independence Day NOT "July 4th." We don't celebrate a number we celebrate an event, one of the most glorious events in human history: the birth of our nation.
Have a wonderful holiday, thanks for being a loyal Publius Forum reader and God Bless America.
Warner Todd Huston
July 4, 2017 | Filed Under Alexander Hamilton, Ben Franklin, Declaration of Independence, Founders, George Washington, John Adams, Revolutionary War, Sam Adams, Thomas Jefferson, Warner Todd Huston | Comments Off on
---
John Adams' Reminiscences of the First Independence Day

-By Warner Todd Huston
John Adams was one of the truly indispensable men among our founding fathers. He was the man that wrote one of the first fully written out Constitutions in human history when he wrote the Constitution of Massachusetts. He wrote a seminal book on government that helped inform the founders of our nation, he was an ambassador to France and other European nations, he was our first vice president, our second president, and more.
In fact, Adams was at the center of one of the incidents that set the tone for our national character. When the Redcoats responsible for the Boston Massacre were put under arrest, John Adams stepped forward to represent the Redcoats in court. Many of his fellow patriots were amazed at this offer, some even incensed at Adams for doing so. But Adams said that the rule of law was far more important than merely making points with the home crowd and the Redcoats deserved to have competent representation.
Read more
July 4, 2017 | Filed Under Alexander Hamilton, Declaration of Independence, Founders, George Washington, History, Independence Day, James Madison, John Adams, Revolutionary War, Sam Adams, Warner Todd Huston | Comments Off on
---
Red Skelton's Most Stirring Pledge Of Allegiance

-By Warner Todd Huston
This Independence Day holiday is an excellent time to revisit one of Red Skelton's most endearing works: his recitation of the Pledge of Allegiance and what that pledge means.
Through the 40s, 50s, and 60s, Red Skelton was one of America's most revered funny men. He was everywhere in movies and all across the early TV. Skelton may be little known by today's newer generations, but he is someone we should never forget for his patriotism and clean humor.
He made quite a splash in 1969 with his personalized pledge of Allegiance.
You don't get patriotic entertainment like this anymore…
In the words of Red Skelton:
Read more
July 4, 2017 | Filed Under Alexander Hamilton, Ben Franklin, Declaration of Independence, Democracy, Founders, Government, History, Independence Day, James Madison, John Adams, Revolutionary War, Sam Adams, Thomas Jefferson, Warner Todd Huston | Comments Off on
---
241 Independence Days and Counting, But What Does it all Mean?

-By Warner Todd Huston
Today America enjoys the celebration of 241 years as a nation by noting the day we declared our independence from England. Sadly, that celebration has, for too many, become the "Fourth of July" holiday, a day of picnics, rote parades, "white sales," and for some a day off work. Of course, we should not and don't celebrate any "July Fourth" holiday. We celebrate Independence Day, the day we formally separated from our parent nation and took those first unsteady steps into the world as a nation of our own.
So, what is this Independence Day all about? Well, for one thing we celebrate the gifts that our Creator has given us. That's right, our Founding Fathers started this nation celebrating the gifts of life, liberty and the pursuit of happiness and those natural rights given to us by God, rights that no man or government can take away from us, rights no man can legitimately prevent us from observing.
Contrary to the God-averse America we have devolved into, the Declaration mentions God, the Creator, or the divine multiple times and the Founders rested their entire claim of liberty and freedom on the claim that no government can legitimately take away the natural rights that mankind should and must enjoy.
Read more
July 1, 2017 | Filed Under Anti-Americanism, Communism, Congress, Conservatives, Crime, Democrats/Leftists, Ethics, Government, Government Corruption, History, Homeland Security, Liberals, Progressives, Republicans, Security/Safety, Socialism, Warner Todd Huston | Comments Off on
---
History Shows That Most American Political Violence is Perpetrated by Leftists

-By Warner Todd Huston
After a Bernie Sanders campaign volunteer attempted to assassinate Republican members of Congress in Virginia, many on the left began insisting that "both sides" need to moderate their violent political rhetoric. But history proves that leftists are guilty of most of the politically-motivated violence in the U.S
Democrat volunteer James T. Hodgkinson opened fire as Republicans practiced for a charity baseball game, seriously wounding Rep. Steve Scalise (R-LA), on June 14, 2017. Immediately thereafter, the New York Times blamed Republican "violent rhetoric" for the Democrat shooter's actions. And as the nation took stock of Hodgkinson's actions, many voices also called for "both sides" to stop with the harsh political rhetoric. The conceit is that "both sides" are responsible for Hodgkinson's crime.
Social Networking
Help the Soldiers!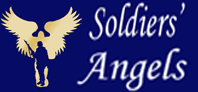 American Genius
Our Founding Ideas
---
"Governments are instituted among men,deriving their just powers from the consent of the governed." Declaration of Independence July 4, 1776
---
Recently Written
Featured Sites



What THEY Say:
Foreign News In English
Illini Alliance
Blogroll
Political Parties

Contact Us
Email Publius' Forum
Archives
Links
Other Blogs
MilBlogs
Religion

Gun Rights
Education
Radio Hosts