July 1, 2017 | Filed Under Anti-Americanism, Communism, Congress, Conservatives, Crime, Democrats/Leftists, Ethics, Government, Government Corruption, History, Homeland Security, Liberals, Progressives, Republicans, Security/Safety, Socialism, Warner Todd Huston | Comments Off on
---
History Shows That Most American Political Violence is Perpetrated by Leftists

-By Warner Todd Huston
After a Bernie Sanders campaign volunteer attempted to assassinate Republican members of Congress in Virginia, many on the left began insisting that "both sides" need to moderate their violent political rhetoric. But history proves that leftists are guilty of most of the politically-motivated violence in the U.S
Democrat volunteer James T. Hodgkinson opened fire as Republicans practiced for a charity baseball game, seriously wounding Rep. Steve Scalise (R-LA), on June 14, 2017. Immediately thereafter, the New York Times blamed Republican "violent rhetoric" for the Democrat shooter's actions. And as the nation took stock of Hodgkinson's actions, many voices also called for "both sides" to stop with the harsh political rhetoric. The conceit is that "both sides" are responsible for Hodgkinson's crime.
But finding "both sides" at fault neither fits with the event in question nor with the historical record.
At the turn of the 1900s, when American leftism adopted a more Marxist, class-conscious bent in the socialist, communist, and anarchist movements that often overlapped, political violence kicked into high gear in the United States as it had in Europe. While the old continent succumbed to those leftist trends and incorporated them into its politics, the U.S. never quite did. But that didn't stop extremist groups from perpetrating a long list of acts of political violence, which continues from the 1900s-era anarchists all the way to the Occupy Wall Street and Black Lives Matter movements today.
It began over 100 years ago as the United States became afflicted with extremist actions perpetrated by ideological bomb throwers and assassins. By no means exhaustive, this partial list of violence perpetrated by the American Left over the last century or so nevertheless runs shockingly long.
1906 – 1911 Union Movement Dynamite Terror Campaign
Starting in 1906, the violent, left-wing labor movement in the U.S. began a campaign of terror bombings targeting American politicians and businessmen intended to force capitulation to union demands.
1910 Bombing of the Los Angeles Times HQ
As part of that union terror campaign, the headquarters of the Los Angeles Times was practically destroyed when John and James McNamara, both active in the International Association of Bridge and Structural Iron Workers, set off a bundle of dynamite at the building. The explosion and fire ultimately killed 21 and injured another 100. The brothers became a cause celbre, with their innocence an article of faith on the left until the pair admitted their guilt in detail.
1916, San Francisco Preparedness Day Parade Bombing
As America prepared to enter the First World War, in July of 1916, the city of San Francisco organized what it called a Preparedness Day Parade to celebrate America's impending move to war. But radical union members and opponents of America's war plans had other ideas and a suitcase bomb was set off along the parade route killing 10 and injuring anther 40 marchers.
Many union members, anarchists, and other radicals opposed the march because it was organized by members of San Francisco's business community and the radicals carped that the organizers of the parade were really only celebrating the money they might make off war profiteering.
With that criticism still ringing in their ears, police arrested two radical labor activists, Thomas Mooney and Warren K. Billings. The two were later convicted for the attack. Ultimately both were given life in prison for the bombing, but by 1939 California Governor Culbert Olson pardoned the men after a plethora of inquiries showed that the testimony and evidence was highly suspect.
The real perpetrators of the bombing were never identified.
1919 Anarchist Bombing Campaign
As the various anarchist and socialist groups grew in numbers in both Europe and the U.S., violence became a central part of their effort to win power and the year 1919 brought America a string of bombings meant to coincide with the Communist celebration of May Day.
In total, 36 dynamite bombs were sent to American politicians across the country. No one died from the bombs as most were stopped by authorities, but a maid working for Georgia Senator Thomas W. Hardwick had her hands blown off when she opened the package that the senator received. The Senator's wife was also seriously injured by the explosion.
That wasn't the end of the 1919 campaign. In June of that year, the anarchist groups detonated bombs in eight American cities. Several lost their lives during this campaign.
1920 Wall Street Bombing
Another anarchist bombing occurred on September 19, 1920, in New York's financial district killing 30 and injuring another 143.
1927, Anarchists Nicola Sacco and Bartolomeo Vanzetti Executed for Murder
In April of 1920, a paymaster and a security guard were shot and killed at a shoe company in South Braintree, Massachusetts. The murderers, described by witnesses as two Italian men, stole $15,000 after the shootings and escaped with several other men in a car. The investigation soon led police to Nicola Sacco and Bartolomeo Vanzetti. Both were described as known radicals and anarchists.
The pair were discovered with loaded guns on their person when arrested and they were quickly accused of the murders. After a trial they were convicted of the murders and the robbery, but the state's evidence was weak and much of the claims against the two were discredited. Despite that, the convicted men were executed in 1927, after years of controversy over the verdict. For decades many said the two were innocent, but forensic scientists tested bullets fired from Sacco's gun in 1961 and again in 1983 and it was said to have matched the weapon that killed the guard.
The convicted men's execution sparked more trouble for the U.S., though not directly here in the homeland. After the executions Italian anarchist Severino Di Giovanni bombed the U.S. embassy in Buenos Aires, Argentina.
Still, the trial was a sensation since it came on the heels of the many bombings that had already happened and during what would become America's first "red scare," a wave of fear about the anarchist, socialist and communist movements causing such mayhem across the country. In addition, it should also be remembered that communists had already shocked the world only a few year previous by overthrowing the Tsar of Russia, so the fear of Communist insurrection was no mere wild fantasy.
Communists Killing Each Other
There was also much intrigue and murder inside the American communist scene itself as American members of the U.S. Communist Party became disillusioned with communism in Europe, especially that in the Soviet Union. Two lamented communists are notable here.
Juliet Poyntz
Born in 1886, Juliet Poyntz was an early activists in the American socialist movement. After first becoming active in the labor movement, Poyntz became fascinated by the Russian Revolution siding with the communists.
By the 1920s, she had joined the Communist Party of the United States and became instrumental in the Friends of the Soviet Union. She was often deemed a "Feminist Communist" for her beliefs.
But as the mid 1930s arrived, Poyntz had become sour on Joseph Stalin's Soviet regime and she began speaking out against his reign of terror on the Russian people.
Then, in June of 1937, Poyntz left her hotel room in New York City to meet a Communist friend in Central Park but after entering the park she was abducted and then disappeared without a trace. No hard facts are known of her demise, but it has been theorized that she was eliminated by the Soviet State Political Directorate (G.P.U.) and either shipped off to a gulag in Russia or murdered here in the U.S.
Lovett Fort-Whiteman
Lovett Fort-Whiteman became famous in the U.S. and abroad as being one of the first black Americans to become an ardent communist. He became so well known that he was dubbed "the reddest of blacks" by no less than Time magazine.
Born in 1894 in Dallas, Texas, Fort-Whiteman ended up in the Yucatán peninsula of Mexico after graduating in 1915 as a machinist from the famed the Tuskegee Institute in Tuskegee, Alabama. In the Yucatán he was inspired by the Mexican Revolution and began to become involved in the political causes against the country's wealthy landowners.
By 1917 Fort-Whiteman had made his way to New York where he became a socialist activist becoming an editor of a radical newspaper. It wasn't long before he ran crosswise with the law and was charged with violating the Espionage Act. From that point on he was marked as a dangerous man in the U.S. Despite the arrest he spent almost a decade traveling the country advocating communist revolution against the United States.
Fort-Whiteman became such a booster of communism that he eventually moved to the Soviet Union to take his place as a Soviet operative. When first arriving in 1924, Fort-Whiteman was celebrated as an important American activist. However, by 1937 the communists had succumbed to a wave of paranoia and Fort-Whiteman was swept up during a campaign of mass arrests perpetrated by the Soviet Secret Police. He was charged with being a spy and eventually sentenced to five-years hard labor in a Gulag in the Soviet Far East where he died of malnutrition and neglect in 1939.
Political Assassinations
Concurrent with the rise of socialist bombings, a series of political assassinations occurred nearly all at the hands of leftists. As it happens a large number of politicians murdered in the U.S. after 1900 were killed at the hands of leftists.
To list just a few of the many political assassinations in the U.S. after the rise of the political left:
Leftist Violence in the Post WWII Era
While much of the violence in the U.S. previous to WWII was relegated to union clashes, proto-Communist groups, and Democrat Party-sponsored Ku Klux Klan violence, as the world regrouped after the world's most massive war, leftist groups grew at an amazing rate and violence was their stock and trade.
The Black Panther Party
In October of 1966, black activists Huey Newton and Bobby Seale founded the Black Panther Party. The pair claimed the group was started for the self-defense of the black race. Its ideology was based on black nationalism, Marxist rhetoric, and revolutionary socialism. The group was violently anti-police and anti-Semitic. Whatever the original intent, the group soon broke down into gangster activities and perpetrated a series of murders and engaged in drug dealing.
The Weather Underground
The communist-inspired Weather Underground (WUO) operated between 1969 and 1977 and aimed to foment revolution and was not averse to perpetrating bombings to achieve that goal. It was an offshoot of the socialist college group, the Students for a Democratic Society. WUO was responsible for several acts of terror. In 1970, San Francisco policeman Brian V. McDonnell died in an unsolved bombing that many suspect involved Weathermen. Three of their own members also lost their lives when a bomb prematurely detonated in a Greenwich Village townhouse in 1970.
The Symbionese Liberation Army
Between 1973 and 1975 the Symbionese Liberation Army, which styled itself as part of a rapidly aging "new left," kidnapped Hearst newspaper heiress Patty Hearst and embarked on a campaign of terror. In one incident in 1973, the group killed African American Oakland school superintendent Marcus Foster. The group also robbed several banks and got in shootouts with police.
FALN Terrorism
Starting in 1974 the FALN, or the Armed Forces of National Liberation of Puerto Rico, launched a campaign of terror to force the United States to bestow independence on its Island Protectorate. FALN took responsibility for about a dozen bombings between 1974 and 1979, one of which was the Fraunces Tavern bombing in New York City in 1975, which killed four and injured more than 40 others.
Ted Kaczynski, the Unabomber
Ted Kaczynski was an anarchist with leftist, neo-Luddite, and environmentalist views who launched a 17-year bombing campaign starting in 1978 that killed three and injured 23 more.
Environmental and Animal Rights Terrorism
Eco-Terrorism and animal rights activists have also been responsible for numerous acts of violence starting in the 1970s and continuing right up to today. Members of groups such as the Animal Liberation Front (ALF), the Earth Liberation Front (ELF), Greenpeace, the Sea Shepherd Conservation Society, People for the Ethical Treatment of Animals (PETA), and Earth First! have all been identified as perpetrators of acts of terror over the last 30 years by the FBI.
Again, this article is by no means an exhaustive list of left-wing terrorism in the U.S., and there are many, many more examples, big and small. But these are some of the major left-wing perpetrators of political terrorism since 1900 in the U.S.A. The record shows that terrorism in U.S. history has been largely a history populated by leftist activists. In fact, a 2001 report prepared for the for US Department of Energy Office of Safeguards and Security noted that, "Leftist extremists were responsible for three-fourths of the officially designated acts of terrorism in America in the 1980s."
The lineage of left-wing violence carries on right to this very day. We see it in the form of the so-called "Antifa" movement responsible for political violence on the nation's college campuses, as well as the Black Lives Matter movement which has been responsible for a string of riots over the last five years after the death of Trayvon Martin in 2012. But it was also seen in the riots and property destruction wrought a year earlier by the short-lived Occupy Wall Street movement.
There is also a growing list of violent acts being perpetrated by liberals in this era of Trump and at least 30 acts or threats of violence have already been committed against Republican politicians.
Without a doubt, ideologies other than leftism have been at the root of political violence in America. There was the anti-government bombing in Oklahoma City in 1995 committed by Timothy R. McVeigh. We also saw the case of murderer James Charles Kopp who was goaded by his opposition to abortion when he murdered a physician in 1998. And then there is the 2014 case of Matthew Frein who shot two Pennsylvania State Troopers to "spark a revolution." These acts are arguably not based on left-wing ideals. But, the number of acts of terrorism committed by Americans holding views other than leftism pales in comparison.
So, when celebrities such as Kathy Griffin, Madonna, Robert De Niro, and Johnny Depp echo calls for political violence, they are bowing to well over 100 years of left-wing terrorism perpetrated in the United States.
____________
"The only end of writing is to enable the reader better to enjoy life, or better to endure it."
–Samuel Johnson
Follow Warner Todd Huston on:
Twitter
Facebook
Tumblr
Warner Todd Huston is a Chicago based freelance writer. He has been writing news, opinion editorials and social criticism since early 2001 and before that wrote articles on U.S. history for several American history magazines. Huston is a featured writer for Andrew Breitbart's Breitbart News, and he appears on such sites as RightWingNews.com, CanadaFreePress.com, YoungConservatives.com, and many, many others. Huston has also appeared on Fox News, Fox Business Network, CNN, and many local TV shows as well as numerous talk radio shows throughout the country.
For a full bio, please CLICK HERE.

NOTE: If you want to comment, for some reason our Facebook comments section takes a bit of time to load. It'll pop up soon. Thanks
Comments
comments
Social Networking
Help the Soldiers!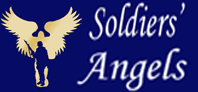 American Genius
Our Founding Ideas
---
"Governments are instituted among men,deriving their just powers from the consent of the governed." Declaration of Independence July 4, 1776
---
Subscribe in a reader




Tweets by @warnerthuston

Recently Written
What THEY Say:
Foreign News In English
Click HERE for information
on my fedora collection.Antique Stetsons, hat history...

Contact Us
Email Publius' Forum
Archives