August 28, 2017 | Filed Under Anti-Americanism, Antifa, Civil War, Democrats/Leftists, Education, Ethics, Government, History, Liberals, Redistricting, Warner Todd Huston | Comments Off on
---
Buffalo Soldiers: Will Liberals Attack The Statues to Famous Black Soldiers Who Killed Indians?

-By Warner Todd Huston
In their lust to destroy America's history, anti-American, Antifa fascists have been attacking Civil War statues, statues to our founders, and even statues to Revolutionary War heroes. In their ignorance, they imagine all these statues are black and white instances of evil. But to prove that history isn't just a black and white issue, there is the history of the black soldiers of the western armies who became famous killing American Indians. What will these idiots do with statues to the famed Buffalo Soldiers?
It all amounts to a very inconvenient history for these leftist, Antifa thugs.
These leftists think that all American history is evil, certainly. But they pretend that they are sticking up for minorities with their attacks on the tens of thousands of statues and memorials to various historical figures across the nation.
But there are many statues that might pose a particular problem to these disgusting "social justice warriors." One wonders what these slimeballs who think they are standing up for minorities are going to do with the tricky history of the Buffalo Soldiers?
There are many statues to the famous black soldiers who joined the U.S. Army to fight Indians in the great wild west. Comprising the 9th and 10th Cavalry and the 24th and 25th U.S. Infantry, regiments raised after the Civil War to keep the peace on the frontier.
Read more
August 26, 2017 | Filed Under Democrats/Leftists, Ethics, Liberals, Progressives, Sports, Warner Todd Huston | Comments Off on
---
Hate-Filled, Liberal Sports Writer Stephen Douglas Can't Even Wish a Trump Supporter a Wonderful Marriage

-By Warner Todd Huston
St. Louis Cardinals pitcher Sean Gilmartin is engaged to marry newly appointed Trump TV spokeswoman Kayleigh McEnany and apparently Stephen Douglas doesn't like it.
McEnany announced the engagement by showing her ring in a July 13 Twitter post.
Of course, showing again that liberalism destroys everything it touches, TheBigLead.com's Stephen Douglas had no interest in the announcement made weeks ago until this month when McEnany turned up as a new spokesman for the president on Trump's news videos on Facebook.
The hate Douglas has in his black little heart just shines through in his "story" on the matter.
In any case, here is the tweet McEnany first posted way back in July to celebrate the proposal.
They read you Cinderella you hoped it would come true That 1 day your Prince Charming would rescue u @GilmartinSean pic.twitter.com/IfRPWcn5bS

— Kayleigh McEnany (@kayleighmcenany) July 14, 2016
That belatedly sent Douglas off into a frenzy of snark to attack both the player and the Trump spokesperson — and by extension all conservatives — in an August 10 post where Douglas suddenly noticed the connection between the player and his intended.
Read more
August 23, 2017 | Filed Under Democrats/Leftists, Entertainment, ESPN, Journalism, Liberals, Media, Media Bias, Progressives, Race, Racism, Sports, Warner Todd Huston | Comments Off on
---
ESPN Pulls Asian University of Virginia Announcer Because His Name is Robert Lee

-By Warner Todd Huston
If this isn't the dumbest thing in the news today… According to reports, ESPN pulled an Asian American announcer off the William and Mary at University of Virginia college football game afraid he would enflame racial tensions because, like the famed Confederate General, his name is Robert Lee.
The story was first reported by Clay Travis of the popular sports website OutKickTheCoverage.com.
"To avoid offending left wing idiots," Travis wrote on August 22, "Robert Lee, the Asian college football announcer, not the Confederate General who died in 1870 and shares a name with him, was switched," with another announcer.
Travis cited "multiple Outkick fans inside ESPN," as his source for the story of announcer Lee's reassignment.
"Is there anything more pathetic than ESPN believing people would be offended by an Asian guy named Robert Lee sharing a name with Robert E. Lee and calling a football game?" Travis wrote.
Read more
August 22, 2017 | Filed Under Astronomy, Democrats/Leftists, Education, Ethics, Journalism, Liberals, Media, Media Bias, Progressives, Science, Solar, The Atlantic, Warner Todd Huston | Comments Off on
---
Atlantic Writer Claims Solar Eclipse is 'Racist'

-By Warner Todd Huston
Just ahead of this week's solar eclipse, a writer for The Atlantic implied that the solar system was "racist" because the path of the eclipse fell across areas of the country filled mostly with white people.
The August 18 piece entitled, "American Blackout," seems to have been presented without satiric intent and is tagged "science" — not humor — on the left-wing news magazine's website.
The piece, written by Brooklyn Law School professor Alive Ristroph, began saying that the path of the eclipse falls on white areas of the country, a fact that "presumably" doesn't prove that the solar system is racist.
On August 21, 2017, a total solar eclipse will arrive mid-morning on the coast of Oregon. It has been dubbed the Great American Eclipse, and along most of its path, there live almost no black people… Presumably, this is not explained by the implicit bias of the solar system.
Presumably? Is there doubt that "the solar system" does not have any sort of racial animus?
Still, proving that literally everything is "racism" to liberals, the author then brusquely brushes aside the obvious truth that the solar system is indifferent to human racial bias and claimed, "Still, an eclipse chaser is always tempted to believe that the skies are relaying a message."
Are they?
Read more
August 16, 2017 | Filed Under Antifa, Civil War, Democracy, Democrats/Leftists, Ethics, Government Corruption, History, Liberals, Progressives, Rights, Warner Todd Huston | Comments Off on
---
City of Baltimore Removes Four Confederate Statues Under Cover of Night

-By Warner Todd Huston
In a stealth purging of history, the city of Baltimore removed four Confederate statues from city property under cover of night early on Tuesday morning.
City crews began the destruction of the monuments just before midnight and finished by 5:30 AM, The Hill reported.
The city council quietly approved the removal late on Monday in a unanimous vote.
"It's done," Baltimore Mayor Catherine Pugh told the Baltimore Sun. "They needed to come down. My concern is for the safety and security of our people. We moved as quickly as we could."
"I did not want to endanger people in my own city," the African American mayor said. "I had begun discussions with contractors and so forth about how long it would take to remove them. I am a responsible person, so we moved as quickly as we could. "
The statues removed included a memorial to Supreme Court Justice Roger B. Taney, as well as Confederate Generals Robert E. Lee and Thomas "Stonewall" Jackson.
Read more
August 13, 2017 | Filed Under Anti-Americanism, Black Lives Matter, Congress, Crime, Democrats/Leftists, Ethics, Free Speech, Government Corruption, KKK, Liberals, Media Bias, Police, Progressives, Race, Racism, Rape, Senate, Warner Todd Huston | Comments Off on
---
Sorry, Liberals, You Don't Get to Have Moral Outrage Over Charlottesville Murder

-By Warner Todd Huston
A monster went to Charlottesville, Virginia, over the weekend and used his car to kill a pedestrian standing on the street. This criminal deserves the worst the law can do to him not to mention that his name should become a black mark in history. But, liberals don't deserve to use this creep as their focus for moral outrage or to use him as a weapon to attack "the right" because liberals wasted their moral authority by ignoring the many deaths and other outrages perpetrated by members of the Black Lives Matter and Occupy Wall Street movements.
After literally years, now, of liberals claiming people from "the right" are "dangerous," "bloodthirsty," "murderous," "violent," and any other label they care to use, the left finally got their monster. But on the way to this ONE guy "from the right" who committed murder, they've time and again ignored murderers when they came from within their own ranks.
Before we get to the left's wasted moral authority, though, we need to clear up so definitions.
There is factually no difference between Nazi-styled racists and the Black Lives Matter movement. Both are racist groups bent on separating their favored races from society and creating a segregated section for themselves. Both constantly spout hate against every race but their own. Both have been responsible for riots, property destruction, and deaths. In fact, BLM is guiltier of such things than any Nazi, Alt-Right, or white supremacist group. But they should be loathed equally, and both denounced as domestic terrorist groups.
Yet, the left will use this James Alex Fields, Jr., as a rallying point to claim that "the right" is dangerous and deserves to have their free speech curtailed.
First, we need to clear up this "the right," nonsense.
Read more
August 11, 2017 | Filed Under Sports, Warner Todd Huston | Comments Off on
---
Girls Softball Team Disqualified from Tournament for Social Media 'Middle Finger' Photo

-By Warner Todd Huston
A girl's softball team in Mechanicsville, Virginia, lost its spot in the Junior League World Series in Kirkland, Washington, this year after a team member posted a photo of some of the girls giving the finger to an opposing team.
The team banned from the tournament was Mechanicsville's Atlee junior softball team made up of girls between 12 and 14 years of age. Atlee lost its spot in the tournament despite apologizing for the untoward social media photo, the Washington Post reported.
The punishment was handed down after last Friday's game when six members of the Atlee team were seen giving an opposing team the finger in a photo posted to snapchat earlier that Friday afternoon.
After forcing the team to forfeit, Little League spokesman Kevin Fountain called the photo a violation of the league's rules of good sportsmanship and said the taunting was enough to cancel the girls' participation in the tournament.
Naturally, Atlee team manager Scott Currie lamented the league's decision and said officials went overboard.
Read more
August 4, 2017 | Filed Under Anti-Americanism, Environment, Warner Todd Huston | Comments Off on
---
Bees are Back: Liberal Environmental Doomsaying Proven Wrong… Again

-By Warner Todd Huston
For years leftist doomsayers in the envirowacko movement have been wringing hands that bees were dying off saying their demise would be the end of the world. But now the bee population is recovering and suddenly envirowackos are just shrugging.
Bees are a very important part of the world's ecology serving as a chief element in the pollination of plants. But for the better part of a decade bees have been suffering from a syndrome labeled Colony Collapse Disorder, a catastrophic malady that has been killing bees all across the continent.
Scientists still don't really know exactly what has been causing the bee mass die off, but one thing is sure, it would be a bad thing if the nation's bee population were to disappear.
Naturally, leftist envirowackos have said the bee problem is the end of days and have made a lot of noise abut how it is all because of corporate America and global warming. But, now it looks like the bee population is starting to recover. So, will the left apologize for their alarmism? Not a chance.
Read more
Social Networking
Help the Soldiers!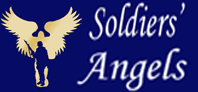 American Genius
Our Founding Ideas
---
"Governments are instituted among men,deriving their just powers from the consent of the governed." Declaration of Independence July 4, 1776
---
Recently Written
Featured Sites



What THEY Say:
Foreign News In English
Illini Alliance
Blogroll
Political Parties

Contact Us
Email Publius' Forum
Archives
Links
Other Blogs
MilBlogs
Religion

Gun Rights
Education
Radio Hosts