September 26, 2017 | Filed Under 1st Amendment, Anti-Americanism, Constitution, Sports, Warner Todd Huston | Comments Off on
---
No, NFL, You DON'T Have an Unassailable 'Right' to Protest the National Anthem

-By Warner Todd Huston
There has been a lot of pious talk from these anti-American leftists who now seem to infest the National Football League who say that they "have a right" to protest the national anthem at the start of each NFL game. But the fact is they really don't.
Thanks to the sham that is America's liberal besotted system of miseducation, there is a lot of confusion about what our "rights" as Americans are. So, let's get this straight right now. You have no "right" to behave however you want at work. And if you DO behave however you want, you had better be prepared for consequences including being fired if your boss sees fit.
But, what of the First Amendment to the U.S. Constitution, you ask? Doesn't that "free speech" thingie give you a right to say whatever you want, whenever you want?
No, not really. At least, not in the way you might assume.
First we need to define what a "right" is. A right is something given to you by your creator, something no one can take away. It is, as the founders said, "inalienable," or it can't be alienated from or taken away from you.
However, a right also cannot impinge on someone else. This means that your rights must not require someone else to do something to "give" you your rights. This, for instance, is why healthcare cannot be a right. After all, if healthcare were a right, then a doctor or nurse would be required to treat you no matter what they want to do as individuals. So, if healthcare were a right, then you are necessarily taking away the freedom of choice from a healthcare provider because they would not be allowed to turn away from you or decide to treat you in a different way. Their rights as individuals would be eliminated in favor of your "right" to healthcare.
Since your right cannot force others to act, healthcare cannot be a right. Get it?
Now, let's get to the national anthem protests sweeping across the NFL.
Read more
September 21, 2017 | Filed Under Donald Trump, Fox News, Journalism, Media, Media Bias, NBC, Warner Todd Huston | Comments Off on
---
Pandering? Megyn Kelly Suddenly Says She Left Fox News Because of Trump

-By Warner Todd Huston
Megyn Kelly left Fox News this year with visions of NBC stardom in her eyes. But now, all of a sudden, she is saying she left Fox because of Donald Trump. Is this just pandering, of do you believe her?
Kelly appeared on the Ellen DeGeneres Show this week to pump her new NBC efforts, but she also made this "admission," The Daily Beast reported.
Kelly told DeGeneres what made her decide to leave her prominent gig at Fox News after 12 years and join NBC. She said that it wasn't until she got her own primetime show that she was asked to do "all political" coverage. "I was never a political person," Kelly said, adding that, "It became clear to me that it wasn't what I wanted to do."
She added…
Read more
September 20, 2017 | Filed Under Sports, Warner Todd Huston | Comments Off on
---
Famed 'Raging Bull' Boxer Jake LaMotta Dies at 95

-By Warner Todd Huston
Jake La Motta, the middleweight boxer profiled in the 1980 Robert Di Niro movie, "Raging Bull," died at 95 Wednesday.
The boxer became a household name in the 1940s over his battles in the ring with Sugar Ray Robinson, fighting Robinson six times but winning only once, according to The San Diego Tribune.
In their final bout, La Motta lost in the 13th round by a decision, but never went down to Robinson's flurry of punches, a fact of which La Motta was proud.
"Ya didn't put me down, Ray; ya didn't put me down!" La Motta crowed after the 1951 match.
The scrappy fighter almost beat Robinson in that last bout, but Robinson turned the tables and outlasted his opponent. "I just ran out of gas," La Motta later told the media. "It was my last barrage, I couldn't raise my arms."
La Motta later joked that he fought Sugar Ray Robinson so many times that he was surprised the experience didn't turn him diabetic.
As La Motta's boxing career began to wane he made a deal with organized crime figures to throw a fight to opponent Billy Fox in 1947.But the fight was badly staged and boxing authorities knew the fix was in. La Motta was suspended and fined for throwing the fight.
La Motta later admitted that the whole event was a fiasco.
Read more
September 11, 2017 | Filed Under 9/11, ISIS, Islam, Islamofascism, Jihad, Osama bin Ladden, Religion, Taliban, Terrorism, Warner Todd Huston | Comments Off on
---
Why We Must NEVER Forget the Outrage of 9/11!

-By Warner Todd Huston
It has been 13 years since that horrible day in 2001 when terrorism hit America with a vengeance. But many want to forget and pretend it never happened and we already have a generation of kinds just about to, or soon to enter into their teen years who can't remember what happened on September 11, 2001. It is up to us to keep the memory of that day alive lest we allow it to be repeated.
But how do we approach that remembrance? But looking at an empty word document sitting ready to be filled with my 9/11 remembrance finds words coming slowly and I find it so hard to start this piece.
But I realized why it is so hard for me to start this piece. I am still furious, feelings are still too raw, I still well up when I see video of the towers falling, my heart still stops when I see that heart-wrenching image of bodies falling from windows hundreds of feet in the air. I still get that dark feeling in the pit of my stomach, the same one I felt that morning in 2001.
It's all still too emotional to write a mere memorial. Words fail me.
Read more
September 11, 2017 | Filed Under Warner Todd Huston | Comments Off on
---
NEVER Forget Our Loss
September 2, 2017 | Filed Under Gary Krasner, Law, Race, Racism | Comments Off on
---
White Nurse Arrested for Acting 'Black'!

-By Gary Krasner

As you'll see shortly, that is MY headline. And this is the seminal issue of our time. First, watch this video.

It is the story about the nurse in Utah who was arrested after refusing to give police officers a vial of a suspect's blood because they didn't present her with a warrant.

It was all over the MSM and internet. Everyone thinks the nurse was right to refuse the detective's order. I say she was wrong.

Let's be clear first what happened. You don't see this on video, but the hospital patient was just previously evading police, and was unconscious.

The detective was ordered by his lieutenant to get a blood sample of the suspect. The nurse in charge would not do it and would not allow it.

When you refuse a lawful order from a cop, you can be arrested. When you refuse an unlawful order from a cop, you can also be arrested.

My advice is to follow any order, unless it will result in bodily injury or death. The nurse was obstructing what seemed like an unlawful order. And she was resisting arrest.

In all likelihood, she will not be charged for the obstruction and resisting arrest, because it seems the police order was unlawful.

Had the nurse followed orders, a judge would have thrown out the evidence as illegally obtained. So the nurse didn't have to resist, and which could possibly have caused injury for someone, or herself. Ask yourself, WHY DID SHE DO IT?!

I've said that too many black motorists have adopted this underclass, anti authoritarianism attitude that you should resist front-line civil authority. It seems this white nurse had that attitude.
Read more
Social Networking
Help the Soldiers!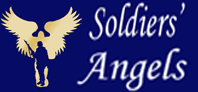 American Genius
Our Founding Ideas
---
"Governments are instituted among men,deriving their just powers from the consent of the governed." Declaration of Independence July 4, 1776
---
Recently Written
Featured Sites



What THEY Say:
Foreign News In English
Illini Alliance
Blogroll
Political Parties

Contact Us
Email Publius' Forum
Archives
Links
Other Blogs
MilBlogs
Religion

Gun Rights
Education
Radio Hosts