October 12, 2017 | Filed Under Gary Krasner | Comments Off on
---
Video: PBS News Hour Victim of Violent, Senseless Attack

-By Gary Krasner

Last evening, during the Oct 10th broadcast of the PBS News Hour, a devastating attack occurred on the mindset and sensibilities of the correspondents and production staff at the network.

According to reports, a balding, gray-haired man in a business suit wandered past security and into the studio during the segment on Trump's announcement to roll back Obama's EPA plan to limit greenhouse gas emissions.

The viewers first saw PBS correspondent John Yang interview Gina McCarthy, Obama's EPS Commissioner, who was critical of Trump's plan. This was normal PBS procedure.

But then the crisis became apparent when Yang introduced someone with the opposing view. On occasion, the program will air counterpoint, just enough to show that they're unbiased.

But when they do, the supposed opposing view is some moderate Republican who often ends up agreeing with his opponent on some of the issues, and then ends up being critical of the Republican president. Some of the more squishy such Republicans appear as regulars. Nothing is left to chance.

Except last night, apparently. Because John Yang next introduced Bob Murray, of the Murray Energy Corporation, for the counterpoint, unaware that Murray is a real conservative.

Murray discussed the merits of coal and fossil fuels generally, including it's much lower cost for budget strapped consumers.

But it wasn't until Murray posited scientific challenges to global warming did the staff become alarmed, as it was information that's been carefully excluded from the program previous to Murray's slot on the show.

According to reports, regular viewers of the program called to complain. Some of the staff at the News Hour were provided with psychological counseling to deal with the trauma.
Read more

October 7, 2017 | Filed Under Warner Todd Huston | Comments Off on
---
My Home and Car Vandalized Because I'm a Conservative Writer

-By Warner Todd Huston

UPDATE: My son helped set up a GoFundMe campaign to help get another used car to replace the one destroyed.
Over the course of this year someone in my neighborhood has targeted me. At first I thought it was just random vandals as the attacks were penny-ante nonsense, but now I am pretty sure it is being done by someone who knows I am a conservative writer who has a body of work stretching back to 2001 and they are trying to intimidate me.
It started early this year when a flag was pulled off my flag staff and left ripped and in pieces on my lawn.
I replaced the flag imagining it was just local punks acting tough. Weeks later that new flag disappeared.
That's twice.
Then my garage door was egged.
That is three times.
Still, it was all small-ball stuff and I thought it could just be punks who don't have any underlying reason to attack me on a personal level.
But then something more specific occurred. On the night of July 1, the U.S. Army flag that I fly in honor of my son who is in the service was scorched and on it was written in marker "die dogs."
This was a bit more threatening and more specific than just mindless destruction. It seemed directly aimed at the U.S. military and me personally.
That incident added up to four times vandals struck my home. I made a police report after the flag burning just to be on the safe side.
Next, on September 24 another incident was perpetrated against my property, and this one had a specific message, too. Over night someone egged my garage door again but this time they also wrote "racist" on one of the metal panels.
Naturally, as a conservative writer, I write on subjects such as Islam and immigration. they are topics that would goad most liberals to call me such a name. I also have frequently had political yard signs in my yard for the more conservative candidates in my area. So, my home is well known (or at least easily known) as a place where a conservative Republican lives.
As to my writing, I've never tried to hide where I live nor written under kitschy Internet names. I have always written under my full, real name. It probably isn't too hard for someone to find me if they are serious enough about doing so.
At this point, with those two bits of graffiti I began to wonder, is someone was targeting me because of what I do for a living? So, I made a second police report after the garage door incident.
Thus far none of these incidents were really too major but they did show signs of coming faster and picking up in severity.
As an aside, I have no troubles with my immediate neighbors. In fact, our neighbors across the street had been on an extended visit to Mexico for the last several months and the neighbors right behind us just moved in and weren't even here for much of this vandalism. The other neighbors are two elderly neighbors and a recently arrived middle eastern family I haven't even really met. I have had no cross words with any of them.
But last night it went into high gear.
At about 1 AM or so on Saturday morning, I was awakened by a noise outside my home. I can't really say what the noise was as it woke me from a deep sleep. It was just a shout that awoke me. I looked at my window and saw what struck me as a strange light outside. So, I went to the front door…
And saw my car interior on fire…
The surface of my passenger seat was set aflame and the entire interior of the car destroyed. Fortunately it isn't a new car (it's a 1999 Oldsmobile 88). But unfortunately, because it is so old I never put it on comprehensive coverage leaving it only at liability coverage. So, insurance won't cover this destruction and I am now without a car.
Naturally the police became involved, but they say they won't classify it as arson because they don't have any evidence to show for it. A plastic pop bottle and cap was left inside by who ever did this. It smelled of gas to me.
Police wondered if I smoked in the car. I don't smoke cigarettes and only occasionally smoke a cigar but NEVER in a car. If you've ever smoked a cigar you know that doing so in a car is a messy, ashy endeavor. I don't do it. So, there is nothing that should have set my car on fire  7 hours after I last drove it. Also, it was the surface of the seats that went up in flames. Nothing electrical any where near the burn zone.
I firmly believe that this is an attack on me because of my writing.
This is the tolerant left in action. They are trying to intimidate me.
I will not be silenced.
Read more
October 5, 2017 | Filed Under Conservatives, Democrats/Leftists, Government, Liberals, Progressives, Warner Todd Huston | Comments Off on
---
Here are the Vast Differences Between a Conservative and a Liberal

-By Warner Todd Huston

People often wonder what are the differences between a conservative and a liberal. The simple fact of the matter is that the major difference is that conservatives wonder first what it is they are responsible for and can do to better their own lives, while liberals wonder first what everyone else should be doing for the liberal.

Here are some brief rules of thumb:
If a conservative sees a U.S. flag, his heart swells with pride.
If a liberal sees a U.S. flag, he feels shame.
 
If a conservative doesn't like guns, they don't buy them.
If a liberal doesn't like guns, then no one else should have one either.
 
If a conservative is a vegetarian, he won't eat meat.
If a liberal is, they want to ban all meat products for everyone.
Social Networking
Help the Soldiers!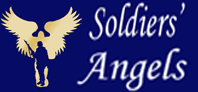 American Genius
Our Founding Ideas
---
"Governments are instituted among men,deriving their just powers from the consent of the governed." Declaration of Independence July 4, 1776
---
Recently Written
Featured Sites



What THEY Say:
Foreign News In English
Illini Alliance
Blogroll
Political Parties

Contact Us
Email Publius' Forum
Archives
Links
Other Blogs
MilBlogs
Religion

Gun Rights
Education
Radio Hosts