November 30, 2017 | Filed Under Anti-Americanism, Sports, Warner Todd Huston | Comments Off on
---
Charles Barkley Calls Steve Bannon a 'White Separatist'

-By Warner Todd Huston
In comments attacking Alabama Republican Senate Candidate Roy Moore, former basketball great Charles Barkley called former presidential advisor Steven Bannon a "white separatist."
The former Philadelphia 76ers power forward waded into the Alabama Senate race insisting that the Republican candidate should never have gotten as far as he has, not because of the unproven accusations of sexual misconduct, but because he associated himself with the "white separatist" Bannon.
Barkley made his comments to the press before the November 25 Alabama-Auburn football game, according to USA Today.
"Roy Moore is running with Steve Bannon as his right-hand man, who is a white separatist," Barkley said on Saturday.
"I'm not even going to get into the women stuff," Barkley continued. "But the guy — how can you be a white separatist and represent all the constituents in your state? I mean, everybody is going crazy over this sexual allegations, but Roy Moore, to me, when he brought in Steve Bannon, should have been disqualified."
Read more
November 29, 2017 | Filed Under Gary Krasner | Comments Off on
---
I'm floating on air (lyrics by Freddie Cosmo)

-By Gary Krasner

Oh, what a beautiful mornin',
Oh, what a beautiful day.
I got a beautiful feelin'
Ev'rything's goin' my way.

I'm sorry about that. I've been breaking out in song and dance all day.

If people saw me on the street today, they would wonder why that faggot was singing and dancing.

Let me tell you why: ALL THE DOMINOS ARE FALLING!!!!!

All the liberals I hate are dropping through a trap door on a daily basis. Poetically, a trap door that THEY carefully constructed for Trump, Fox News, and Roy Moore.

There's a bright golden haze on the meadow
There's a bright golden haze on the meadow
The corn is as high as an elephant's eye,
An' it looks like it's climbin' clear up to the sky.

Sorry again. I can't contain myself. Is this what it's like to be gay?! I was never that crazy about Broadway show tunes until now!

The liberal media ICONS are toppling. NBC fired Matt Lauer today. He was the biggest apologist for Dems, and one of the most shamelessly biased one.
Read more

November 23, 2017 | Filed Under Thanksgiving | Comments Off on
---
Happy Thanksgiving 2017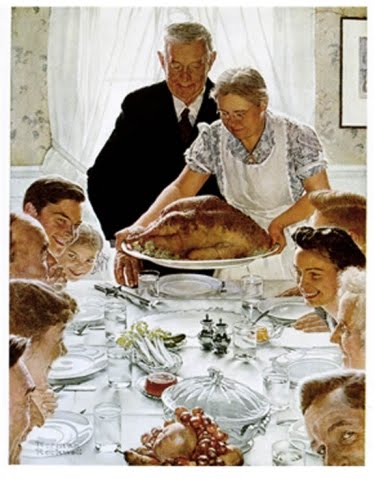 As we all take the day off to be with family and friends, let us also remember to pray for and thank those Americans overseas in dangerous lands who cannot be home for the holiday.
May you all have a wonderful, relaxing day filled with the comfort of friends and family.
Also, please do take some time to look over our past work in the archives her at Publius. In the meantime, God bless you and have a Happy Thanksgiving and see you tomorrow. And we are thankful for your readership.
November 23, 2017 | Filed Under Thanksgiving | Comments Off on
---
George Washington's 1789 Thanksgiving Proclamation

By the President of the United States of America, a Proclamation, October 3, 1789
Whereas it is the duty of all Nations to acknowledge the providence of Almighty God, to obey his will, to be grateful for his benefits, and humbly to implore his protection and favor — and whereas both Houses of Congress have by their joint Committee requested me to recommend to the People of the United States a day of public thanksgiving and prayer to be observed by acknowledging with grateful hearts the many signal favors of Almighty God especially by affording them an opportunity peaceably to establish a form of government for their safety and happiness.
Now therefore I do recommend and assign Thursday the 26th day of November next to be devoted by the People of these States to the service of that great and glorious Being, who is the beneficent Author of all the good that was, that is, or that will be — That we may then all unite in rendering unto him our sincere and humble thanks — for his kind care and protection of the People of this Country previous to their becoming a Nation — for the signal and manifold mercies, and the favorable interpositions of his Providence which we experienced in the course and conclusion of the late war — for the great degree of tranquility, union, and plenty, which we have since enjoyed — for the peaceable and rational manner, in which we have been enabled to establish constitutions of government for our safety and happiness, and particularly the national One now lately instituted — for the civil and religious liberty with which we are blessed; and the means we have of acquiring and diffusing useful knowledge; and in general for all the great and various favors which he hath been pleased to confer upon us.
Read more
November 23, 2017 | Filed Under Thanksgiving, Warner Todd Huston | Comments Off on
---
Abraham Lincoln's 1863 Thanksgiving Proclamation
During the Civil War, both presidents, Lincoln and Jeff Davis, issued Thanksgiving Day proclamations and celebration of the holiday as we know it grew as a result.
We all know about the famed Pilgrims who feasted with the local Indians in 1621, but after that the holiday was only observed once in a while. When he was the general commanding the American forces during the Revolution, George Washington issued a Thanksgiving proclamation in December of 1777. After the war, in 1789, he did so once again. Then, as President, John Adams also issued proclamations for two of his four years in the highest office of the land. But after that it was more or less a forgotten idea.
It wasn't until 1863, in the midst of a great war, that President Lincoln revived the tradition. The northern president wasn't the only one to do this during the war, though. President Jefferson Davis had issued his Thanksgiving Day proclamation a year earlier, in 1862. Jefferson's idea of Thanksgiving was a bit different than the one we think of today. The southern President had declared that the south's observance would be a day of fasting and reflection, not feasting and revelry.
Of course, the holiday we are familiar with is connected to Lincoln's proclamation. But, apparently the proclamation was not all Lincoln's idea. It wasn't just the war that spurred Lincoln to issue his proclamation, but a letter from a woman named Sarah Hale that convinced him to do so. Hale, the writer of the poem now called "Mary Had A Little Lamb," had been trying to convince presidents to issue a Thanksgiving proclamation since 1846 and when Lincoln saw her letter he decided to follow her suggestion.
From there our formal national holiday was born.
President Abraham Lincoln's 1863 Thanksgiving Proclamation:
The year that is drawing toward its close has been filled with the blessings of fruitful fields and healthful skies. To these bounties, which are so constantly enjoyed that we are prone to forget the source from which they come, others have been added which are of so extraordinary a nature that they can not fail to penetrate and soften even the heart which is habitually insensible to the ever-watchful providence of Almighty God.
Read more
November 23, 2017 | Filed Under Founders, History, John Adams, Thanksgiving, Warner Todd Huston | Comments Off on
---
President John Adams Thanksgiving: A Proclamation Recommending a National Day of Humiliation, Fasting, and Prayer

Delivered March 6, 1799 by President John Adams
As no truth is more clearly taught in the Volume of Inspiration, nor any more fully demonstrated by the experience of all ages, than that a deep sense and a due acknowledgment of the governing providence of a Supreme Being and of the accountableness of men to Him as the searcher of hearts and righteous distributer of rewards and punishments are conducive equally to the happiness and rectitude of individuals and to the well-being of communities; as it is also most reasonable in itself that men who are made capable of social acts and relations, who owe their improvements to the social state, and who derive their enjoyments from it, should, as a society, make their acknowledgments of dependence and obligation to Him who hath endowed them with these capacities and elevated them in the scale of existence by these distinctions; as it is likewise a plain dictate of duty and a strong sentiment of nature that in circumstances of great urgency and seasons of imminent danger earnest and particular supplications should be made to Him who is able to defend or to destroy; as, moreover, the most precious interests of the people of the United States are still held in jeopardy by the hostile designs and insidious acts of a foreign nation, as well as by the dissemination among them of those principles, subversive of the foundations of all religious, moral, and social obligations, that have produced incalculable mischief and misery in other countries; and as, in fine, the observance of special seasons for public religious solemnities is happily calculated to avert the evils which we ought to deprecate and to excite to the performance of the duties which we ought to discharge by calling and fixing the attention of the people at large to the momentous truths already recited, by affording opportunity to teach and inculcate them by animating devotion and giving to it the character of a national act:
Read more
November 22, 2017 | Filed Under Gary Krasner | Comments Off on
---
Our New, Post Weinstein World Order

-By Gary Krasner

After reading slimy stories about Weinstein, Franken, Rose, et. al., I believe the take-away is that a man must respect a woman's dignity!

And that means that men must, ASK BEFORE YOU GRAB! "ABYG" must be taught is grade school, along with "Just say no to drugs."

I don't want to get into the weeds of this policy. But since no one else has, I guess it's up to me. And language is important. For example:

Wrong: "Hey Miss Jones, can I grab your ass?"
Right: "Pardon me, Ms. Jones, may I have the great pleasure of fondling your buttocks?"

See that you're careful to avoid vulgar terms. Stick to the safe ones, like penis, breasts, and buttocks. You want to avoid creating a hostile work environment or make a woman feel like a slut — unless it's a time when she wants to be treated like a slut. Always ask first!

And one must never ASSUME that a woman would want to see your penis. You just don't know unless you ask. But politely!

Wrong: "Hey Miss Jones, what do you think of THIS. Ehh?! (Canadian version)"
Right: "Excuse me Ms. Jones, I was just wondering whether or not you might wish to view my penis?

And add, "and would you prefer it flaccid or erect?" And also, "Do you want fries with that?" In other words, provide her with options. Because when it comes to women's empowerment, you want to be part of the solution; not part of the problem!

Remember, it's about RESPECT!

(You found this distasteful? I'll quote Franken, "it was just a joke!")

November 18, 2017 | Filed Under 2nd Amendment, Anti-Americanism, Congress, Constitution, Democrats/Leftists, Ethics, Government, Government Corruption, Gun Control, Guns, Law, Liberals, Progressives, Warner Todd Huston | Comments Off on
---
Gun-Grabbin Gabby Giffords Wants to Take Away Your… Muskets?

-By Warner Todd Huston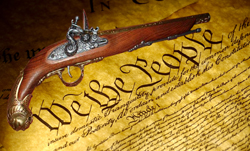 Former Congresswoman Gabby Giffords just gave us more proof that the left's real goal with "gun control" is nothing short of a total elimination of the Second Amendment and a ban on all guns.
One of the first things that liberals insist when discussing "common sense gun control" is that they only want to make America safe, not put an end to the Second Amendment. They piously proclaim themselves to be stewards of the Constitution and insist that they don't want to take your guns away from you.
Then there is their other claim, which the Second Amendment was written in an era where there are only muzzleloading muskets, so perhaps only muzzleloading guns are covered by the law of the land.
But they are liars. And Giffords just proved it.
Read more
November 11, 2017 | Filed Under Air Force, Army, Coast Guard, Conservatives, Constitution, Democracy, Ethics, GOP, Government, Marines, Military, National Guard, Navy, Pentagon, Veterans, Veterans Day, Veterans Day, Warner Todd Huston | Comments Off on
---
Veterans Day, 2017: This is Why Americans Love OUR Veterans

-By Warner Todd Huston
America is a singularly different nation where it concerns our military veterans. We love them. We even have a national holiday to honor them. This is not so in most of the rest of the world. Elsewhere military veterans are not so loved as they are here.
Is that because the United States is the Sparta of the world, loving war more than anything else? Hardly. In fact its because our soldiers bring peace wherever they go, not perpetual war.
In other countries, soldiers are usually the dregs of society, living off the people while at the same time lording over them with machine guns and violence.
In other countries the military is feared by both the people and the government because all too often the army is used to take power and steal away the government for its own aggrandizement. There is no accident that the word "coup" is one rarely spoken in the USA unless when viewing foreign news.
So, not in America. In the USA we respect our soldiers because they respect us as much as they respect the law.
When an American sees a soldier an American will feel pride, not fear. When an American hears that a fellow is a veteran, an American thanks that fellow for his service.
In other countries when people see soldiers they fear them, they loathe them. In other countries they don't want to sit near soldiers on public transportation, they avoid eye contact. Here we shake their hand and ask if they need anything.
So, from us to you, our dear military veterans, we thank you. We thank you for putting your lives on hold while serving us, while making sure we are safe and able to go about our business unafraid of danger, and for putting your own safety at risk.
Happy Veterans Day to you all.
Read more
November 2, 2017 | Filed Under Uncategorized | Comments Off on
---
Same Old, Same Old, Terrorism

-By Gary Krasner

New York Mayor Bill de Blasio said it was terrorism (Duh. thank you for clearing that up!) and "a particularly cowardly act."

We don't need his commentary on the act! We need him to resume surveillance of mosques when leads on possible terror lead to those mosques.

But cowardly?! Sayfullo Habibullaevic Saipov is a devout Muslim who obeyed the mandates of the Koran and sharia law–which is integrated into Islam as its political commandments.

Attention David: 8 killed without a gun. Most since 911 for NYC. Maybe we should outlaw truck rentals!!!?

Uzbekistan immigrant. Diversity visa lottery program. IRRELEVANT. He was committed to sharia. Bar islamists from the US (and nazis and commies. No difference) regardless of nation of origin.

PBS is pushing again the apologists' anthem that defend Islam:

Self radicalized – as if that means it's not a serious threat. When you can recruit an army of murderers by merely presenting an ideology, that's a serious threat.

Lone wolf – as if that means lone crazy killer. Wrong. He works alone to remain undetected. You don't need "material support" to kill people! He's united by the ideology! That's all soldiers of Islam need.

Muslims have "Muslim Insurance." That's the insurance protection that Muslims receive when liberals label Saipov a "radical Muslim extremist."
Read more
Social Networking
Help the Soldiers!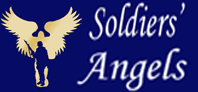 American Genius
Our Founding Ideas
---
"Governments are instituted among men,deriving their just powers from the consent of the governed." Declaration of Independence July 4, 1776
---
Recently Written
Featured Sites



What THEY Say:
Foreign News In English
Illini Alliance
Blogroll
Political Parties

Contact Us
Email Publius' Forum
Archives
Links
Other Blogs
MilBlogs
Religion

Gun Rights
Education
Radio Hosts