December 25, 2017 | Filed Under Christmas, Warner Todd Huston | Comments Off on
---
Merry Christmas 2017: A Light Unto All Mankind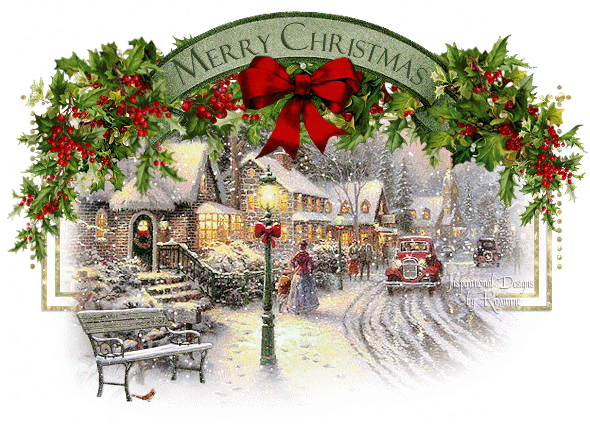 Merry Christmas, 2017
"And unto you a child is born." With that promise Earth was given the promise of a light unto all men, a light that will lead us to our salvation if only we choose to accept that path.
Even if you are not a Christian, even if you're not especially religious, if you claim another religion or none at all, the path that Christ walked when he was born into this world is a path from which we can all learn. It is one worthy of study and acceptance even if only as an example of the best way to live. Christ's path is, indeed, a philosophy worthy of consideration for it is one based on service to your fellows, love for all, and a suppression of one's selfishness in order to pursue a higher calling.
What could be a better path, even for the non-religious?
So, as we celebrate this Christmas Day, the day meant to memorialize the birth of Christ, and as we head into 2017 let us all strive to work harder to be of service to our fellows. Let us engage in those random acts of kindness that makes everyone's lives so much more fulfilling–not to mention easier. Let us remember to say thank you to those who have done something for us and let us offer our own actions for others without expecting immediate repayment.
Let's try and leave this place a bit better off than we found it.
I want to thank each and every one of you for having been such wonderfully loyal readers and for you folks that have only been recent visitors, may you find a home here for the upcoming days. We hope to give you a Christmas gift that never stops giving here at Publius Forum.
May God Bless you all and enjoy the day with your family and friends.
Merry Christmas and, if you don't visit again before the end of the year, may you have a Happy New Year
Yours,
Warner Todd Huston
Publisher, PubliusForum.com
December 25, 2017 | Filed Under Christmas, Warner Todd Huston | Comments Off on
---
VIDEO: Linus Tells Us the True Meaning of Christmas

So, what is the true meaning of Christmas? Linus knows…

December 25, 2017 | Filed Under Christmas, Ronald Reagan, Warner Todd Huston | Comments Off on
---
VIDEO: Christmas at The White House–Ronald Reagan Reads the Story of Christ to Children in 1982

In the inaugural broadcast of NBC's "Christmas in Washington," part of the program included then-President Ronald Reagan reading "A Solitary Life," a parable of the life of Jesus Christ, to children gathered at the White House.

After nearly 2,000 years, Jesus today is "the centerpiece of much of the human race," says President Reagan. All the armies, govrnments, and powers of this world have not affected the world in any way as powerfully as this "one solitary life," he explains…

Read more at CNSNews.com.

December 19, 2017 | Filed Under Budget, Business, Capitalism, Donald Trump, Economy/Finances, Jobs, Taxes, Warner Todd Huston | Comments Off on
---
Breaking: House Passes Historic Tax Relief Bill, But Real Story Is the 12 Republicans Who Voted Against It

Donald Trump is one step away from yet another major victory as the House of Representatives has passed the massive tax relief bill the president promised to pass on the campaign trail.

Here is the list of Republicans who voted "no" on the bill are as follows:
Dana Rohrabacher-CA-48
Darrell Issa-CA-49
Walter B. Jones-NC-3
Frank A. LoBiondo-NJ-2
Christopher H. Smith-NJ-4
Leonard Lance-NJ-7
Rodney Frelinghuysen-NJ-11
Lee Zeldin-NY-1
Peter T. King-NY-2
Dan Donovan-NY-11
John J. Faso-NY-19
Elise Stefanik-NY-21
See full report: Breaking: House Passes Historic Tax Relief Bill, But Real Story Is the 12 Republicans Who Voted Against It Read more
December 19, 2017 | Filed Under Christmas, Democrats/Leftists, Ethics, Holiday, Kwanzaa, Liberals, Progressives, Socialism, Warner Todd Huston | Comments Off on
---
The Fake Kwanzaa 'Holiday': A Scam Created by A Racist Con Man, Rapist And Torturer

-By Warner Todd Huston

Every year I post a piece about the shocking truth about the scam that is Kwanzaa. It is a racist holiday created by a rapist and torturer who has posed as a "professor." This year will be no exception.
Kwanzaa, the purported "African" holiday celebrated only in the United States, is the ultimate politically correct holiday. It is little observed, even by our own African American community, of course, but those that do celebrate it are wholly unaware that this faux holiday was created in 1965 by a man with a very troubled past. For Kwanzaa's creator, Maulana Karenga, has a violent, racist criminal record, and is even a rapist who was convicted of torturing his victims.
Each year we are treated to one gauzy, fluff piece after another about how great Kwanzaa is by one PC spewing columnist or the other. This year, for instance, a "scholar" who claims to study the "oppression" of blacks in America today insisted in a piece for the Associated Press that Kwanzaa is an "important" holiday that is a wondrous time for "communal self-affirmation." Then there was 2015's Dallas Morning News piece titled,"Look forward to Kwanzaa celebrations with storytelling, music and more." We even find such helpful sites as TeacherPlanet.com's, "Kwanzaa Resources for Teachers." And last year we got the happy talk from Illinois with City Plans Kwanzaa Celebration December 26. Yes, the world is filled with celebratory lionization of Kwanzaa.
But about a half dozen years ago, the Houston Chronicle got in the act with a piece by Leslie Casimir titled "Learning about Kwanzaa from the holiday's creator." This one, though, was a bit different than the usual how-great-is-Kwanzaa theme because this particular piece celebrated the inventor of the faux holiday, Maulana Karenga, himself. So, instead of merely celebrating the manufactured holiday, Casimir amazingly made a hero of the rapist, race monger and violent thug who created it! To Casimir, Kwanzaa creator "Maulana Karenga" was a hero.
Read more
December 19, 2017 | Filed Under Anti-Americanism, Capitalism, Conservatives, Donald Trump, Economy/Finances, Elections, GOP, House of Representatives, Jobs, Liberals, Policy, President, Republicans, Taxes, Warner Todd Huston | Comments Off on
---
Feel Good, Conservatives, You Are 100% Vindicated For Voting for Donald Trump

-By Warner Todd Huston
Only a year into his presidency, the Democrats and their lapdogs in the leftist media have declared President Donald Trump to be the worst president in history. Of course, we all know that Barack Obama and Jimmy Carter (you can add James Buchanan) have already earned that title. Still, though, as the media pounds you every day with its Trump Derangement Syndrome, you may feel a bit depressed as a Trump voter. Well, here are four big reasons why you have been vindicated for voting for Trump and why even if he doesn't do anything else he is already a great success.
Despite being in office only a year, President Donald J. Trump has had a string of important achievements, but it is the flavor of those successes that is remarkable. Considering that Trump always hovered around the political center — and sometimes the center-left — during his 50 years in the media spotlight, as president he has led a series of quite conservative campaigns. He's eliminated hundreds of Obama's destructive regulations, pumped up the economy, effected a directional change to the right in our court system, returned the country to a more U.S. focused foreign policy, and likely swung a tax cut (which appeared to be only days away at the writing of this article).
For conservatives, even if for the next four years Trump decides to just coast on his first year's achievements, he has already justified his election and earned your vote. But, all signs point to him continuing these campaigns as his presidency rolls onward, so if you are a conservative, you are must realize that you have been vindicated if you voted for the president.
Reason One: Trump the Regulation Cutter
When Barack Obama came to office, he promised to cut regulations. It was one of his first major lies as president. Indeed, the cost of his avalanche of regulations cost the country over $300 billion in just the first two years of his regime. His plans to swamp the nation with regulations was so extreme that in 2012 he refused to even submit his regulatory plans to Congress as is required by law because he knew it would shock the nation. And that was only two years after Obama promised to have the "most ethical administration in history."
Read more
December 13, 2017 | Filed Under Alabama, Congress, Democrats/Leftists, Elections, Government, House of Representatives, Liberals, Senate, Warner Todd Huston | Comments Off on
---
Congrats to 'Doug Moore': Texas Democrat Sheila Jackson Lee Doesn't Even Know Who Won in Alabama

-By Warner Todd Huston
Texas Congresscritter Sheila Jackson Lee has always been a one woman gaffe factory and last night she was at it again proving that she doesn't even know the main actors in the biggest political story of the month after she congratulated "Doug Moore" for winning the Alabama Senate election.
On December 12, Alabamans went to the polls and in a shocking upset elected Democrat Doug Jones to the U.S. Senate. Jones overcame a 20 point deficit to beat troubled Republican candidate Roy Moore to take the seat vacated by Trump's U.S. Attorney General, Jeff Sessions.
Apparently, Sheila Jackson Lee wanted to get in on sending congratulations to her fellow Democrat, but even though the Moore/Jones race was THE most talked about race in the entire country over the last few months, Lee didn't even know who the heck she was talking about.
It was a momentous win for the Democrat Party because no Democrat has won a seat there since 1992.
So, Democrats all across the country were crowing from the rooftops, to be sure.
Late on Election Day, Jackson Lee jumped to her Twitter account to congratulate Doug Jones for winning the election, but foolishly mashed up his name with Roy Moore's calling Jones "Doug Moore."
Naturally, as soon as her staffer saw how stupid she was, they deleted the tweet and replaced it with one containing the right name!
Read more
December 7, 2017 | Filed Under History, Warner Todd Huston, WWII | Comments Off on
---
Pearl Harbor: Dec. 7, 1941, A Day That Will 'Will Live in Infamy'
On Dec. 9th, 1941, the Japanese launched a sneak attack on our forces at Pearl Harbor, Hawaii. As a result, America formally joined the war against the Axis powers.
2,402 American servicemen were killed and 1,282 were wounded.
This is in memory of them.
December 1, 2017 | Filed Under Business, Capitalism, Chicago, Cook County, Cook County Board, Democrats/Leftists, Economy/Finances, Government, Government Corruption, Liberals, Money, Progressives, Taxes, Warner Todd Huston | Comments Off on
---
Tax Victory: Chicago/Cook County Soda Tax Canceled Starting Today

-By Warner Todd Huston
Over the last few days a western Cook County Walmart store hoisted a banner celebrating the end of the Cook County soda tax. The Walmart sign proves what a terrible idea this tax really was.
Months ago the county board for Cook, the county that boasts Chicago as its hub, levied a one cent per ounce tax on soda pop and sugared drinks. The tax was never popular. Even when it was passing the people were in the process of rising up against it and eventually the pressure got so bad that the board capitulated and announced that December 1 would mark the end of the tax.
The tax was set at a penny per ounce, so that was a hike of 20 cents per bottles of pop in a store cooler, 50 cents on a Double Gulp at 7-Eleven, and $2.88 on a case of pop at any Cook County store.
The tax was supposed to raise hundreds of millions of dollars for the county budget over the next few years, but it was revealed that the county expected $18 million in new tax revenue in the first month of the tax. But all officials really got was $300,000 because people either bought their pop in another county or stopped buying pop altogether. So, when ever you hear a government entity proclaim how much they will make in taxes with a new tax, know this is always a lie.
Think I am just blowing steam? We go back to the Walmart mentioned above. This Walmart in Streamwood, a far western city in Cook County, had posted this sign in the week leading up to the end of the tax:
Folks, let's realize what this sign really means. It means that Walmart felt it was worth the expenditure of a few hundred dollars to create this banner to alert customers that they can buy soda again without the odious tax.
Read more
Social Networking
Help the Soldiers!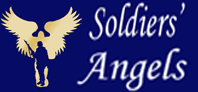 American Genius
Our Founding Ideas
---
"Governments are instituted among men,deriving their just powers from the consent of the governed." Declaration of Independence July 4, 1776
---
Recently Written
Featured Sites



What THEY Say:
Foreign News In English
Illini Alliance
Blogroll
Political Parties

Contact Us
Email Publius' Forum
Archives
Links
Other Blogs
MilBlogs
Religion

Gun Rights
Education
Radio Hosts