January 13, 2018 | Filed Under Anti-Americanism, Business, Capitalism, Conservatives, Democrats/Leftists, Economy/Finances, Ethics, GOP, Government, Government Corruption, Liberals, Progressives, Republicans, Taxes, Warner Todd Huston | Comments Off on
---
California and Illinois Rank as Worst States and People are Moving Out in Droves

-By Warner Todd Huston
More people left the deep blue, left-wing states of California and Illinois than any other state in 2017, according to U-Haul rental rankings released this month.
The worst five states everyone wants to leave includes one purple state and four deep blue, Democrat-run states while the top five states people are moving into are all very red, Republican states, the new ranking shows.
The U-Haul tracking of rented moving trucks and trailers identifies Texas as the number one state Americans are moving to with Florida, Arkansas, South Carolina, and Tennessee rounding out the top five most alluring states.
"The Dallas/Fort Worth area continues to grow. Due to the attractive tax incentives for corporations, large companies are flocking into the Dallas area: Toyota, Dr. Pepper, Exxon, T.I., etc. Housing development is booming everywhere in the Dallas/Fort Worth area," U-Haul's Debbie Morales said. "Everywhere you look, new businesses, homes and apartment/condo buildings are going up. There are plenty of things to do in Texas: the largest urban arts district in the nation, rodeos, the state fair/Cotton Bowl, and major professional sports teams. Also, the climate in Dallas is great if you like four distinct seasons. The economy is up as Dallas employment is at an all-time high. So why not move to Texas?"
The bottom five are telling, indeed. The worst state for out-migration is California. The most liberal state in the country is followed by liberal Illinois, Pennsylvania, the politically purple state of Michigan, and finally far left Massachusetts.
So, it is clear. Politically liberal blue states are losing citizens in droves to successful, low tax Republican red states.
Is it any surprise? Who wants to live in a failing, anti-American state like California or Illinois?
Read more
January 12, 2018 | Filed Under Anti-Americanism, Budget, Business, Capitalism, Democrats/Leftists, Economy/Finances, Government, Government Corruption, Liberals, Progressives, Socialism, Taxes, Warner Todd Huston, Washington | Comments Off on
---
Seattle Soda Tax Worst Case Showing How Liberals Hurt the Little Guy

-By Warner Todd Huston
Most Americans pay between $8 and $12 for a case of soda, depending on where you are and how much tax is levied upon the purchase. But not if you live in Seattle. Thanks to the left-wing city's new soda tax, residents of The Emerald City are now paying almost $20 a case for their soda fix. Who do you think this hurts the most? Right. The poor and middle classes.
The new tax went into effect on January 1 and the new cost is so outrageous that most stores are going to the expense of creating signs and posters to inform customers about why the prices of their sugared drinks have soared.
#seattle city #sodatax means an extra 35cents for a 20oz bottle.
extra 21cents for a 12oz can #komonews pic.twitter.com/24KnC8JOF8

— Suzanne Phan (@SuzannePhan) January 5, 2018
Not surprisingly, many regular shoppers in the city have already started making plans to either drive outside the city to get their sugared drinks, or to start giving it up altogether.
"We'll just go ahead and make the trip outside the city when we want to buy some," Seattle citizen Dennis Peterson told KOMO News.
So, what is the deal with this foolish tax? Naturally, the city's politicians think that the tax will bring in millions in new revenue. Time to pop the champaign corks because the gravy train is getting its steam on… if I can mix metaphors.
Read more
January 6, 2018 | Filed Under Anti-Americanism, Congress, Crime, Democrats/Leftists, Donald Trump, Ethics, FBI, GOP, Government Corruption, Liberals, President, Republicans, Russia, Warner Todd Huston | Comments Off on
---
Robert Mueller's Anti-Trump Grand Jury Slammed as a Biased 'Black Lives Matter Rally'

-By Warner Todd Huston
As each day passes, it increasingly appears that Special Counsel Robert Mueller's so-called "investigation" into the Democrats' claims that Trump "colluded" with Russia to affect the 2016 election is proving itself to be worse than a snipe hunt. But a recent report on the make up of Muller's grand jury adds to that perception.
If you thought that Special Counsel Robert Mueller's effort to destroy Donald Trump with his faux Russia probe was a partisan joke that was fixed from the beginning, the makeup of his "grand jury" will probably cinch your low opinion of his efforts.
Mueller has been relying on a grand jury that meets each Friday in Washington DC. It has handed Mueller indictments against Paul Manafort and George Papadopoulos, but neither indictment has had anything to do with Trump or any possible connections to Russia.
The federal grand jury that has been handing down indictments that thus far have had no connection at all to Russia or Trump appears to be a thoroughly biased operation, according to Page Six:
Read more
January 1, 2018 | Filed Under Budget, Donald Trump, Economy/Finances, Government, Government Corruption, Jobs, President, Republicans, Taxes, Warner Todd Huston | Comments Off on
---
Donald Trump Has Trimmed Thousands of Government Workers, But So Far it is Tens of Thousands Too Few

-By Warner Todd Huston
An article in the Washington Post cries that President Donald Trump has trimmed thousands of federal workers and cut federal budgets by millions. But let's hope that he will fire many tens of thousands more useless, expensive, unnecessary government workers before he is done.
So far, one year into his presidency, Donald Trump has trimmed some 16,000 federal workers, the Post says. He has done this by telling workers that there is a freeze on their positions, he has done this by budget cuts and lay offs, he has done this by not hiring replacements for retiring workers or workers that quit, and he has done this by letting government workers know that their gravy train has skidded to a halt causing many to quit for the private sector (or retire).
The president has also inculcated in his department heads a new era of accountability for the duties government workers perform. Trump has let it be known that merely sliding on assuming that their job is permanent regardless of performance is over. This has caused thousands to quit their jobs because they know they cannot show that they are useful workers turning out a necessary product.
Another way Trump has slowed the growth in government is that he hasn't taken advantage of the power to appoint dozens of top positions within government agencies. This has put a complete halt to more hiring. What usually happens when a new president comes to office is that he puts a load of friends and donors in these positions and then those people go on a hiring spree to put their friends and buddies into open or soon to open federal jobs.
Read more
Social Networking
Help the Soldiers!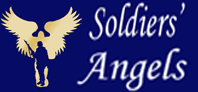 American Genius
Our Founding Ideas
---
"Governments are instituted among men,deriving their just powers from the consent of the governed." Declaration of Independence July 4, 1776
---
Recently Written
Featured Sites



What THEY Say:
Foreign News In English
Illini Alliance
Blogroll
Political Parties

Contact Us
Email Publius' Forum
Archives
Links
Other Blogs
MilBlogs
Religion

Gun Rights
Education
Radio Hosts