February 16, 2018 | Filed Under Gary Krasner | Comments Off on
---
Discussing Guns … With a Child

-By Gary Krasner

I'm sick of the liberal media interviewing little kids about the latest shooting in Florida, as if kids have the solution to shootings.

It's really a cheap way the elicit emotion and anger at legal gun ownership.

I spoke to one 6 year-old from the school who won't be fodder for those child predators:

Gary: You must be very sad today.

Joey (6 year-old): Yes, my friend was shot by a bad man.

Gary: How did that happen?

Joey (6 year-old): My mommy said it's because there are too many people with guns.

Gary: More people die from car crashes than guns. So should we outlaw cars, or the wheel – just to be extra safe?

Joey (6 year-old): I don't know.

Gary: Well, let me ask you this. Do you like ice cream?

Joey (6 year-old): YES!

Gary: And when your little brother always spills it on his shirt, what does your mommy do?

Joey (6 year-old): She yells at him and takes the bowl away from him.

Gary: And what does your mommy say about guns?

Joey (6 year-old): She says guns should be taken away from everyone.

Gary: So then maybe we should take away ice cream from everyone too? That way, no one can spill it, including your brother.

Joey (6 year-old): NO!!! I should have ice cream because I don't spill it!

Gary: Hmm, I see. So only responsible people like you should have ice cream?

Joey (6 year-old): Yes! I'm responsible!

Gary: And so maybe responsible, law-abiding citizens should keep their guns too?

Joey (6 year-old): (pondering . . . ) Yes!

Gary: So what would you say to your mommy now?

Joey (6 year-old): Bitch, keep your dirty liberal hands off my ice cream! And my gun too, when I'm old enough to have one.

Gary: You're a smart little kid, Joey.

February 15, 2018 | Filed Under 2nd Amendment, Anti-Americanism, Constitution, Crime, Democrats/Leftists, Ethics, Fake News, Florida, Journalism, Liberals, Media, Media Bias, Progressives, Public School, Warner Todd Huston | Comments Off on
---
Dead Not Counted Before Liberals Start Lying About Florida School Shooting

-By Warner Todd Huston
Sadly the country suffered another mass shooting in a primary school, this time in a high school in Florida. Unfortunately, the blood was still flowing, the victims had not even been identified, and the suspect had yet to be caught before liberals were purposefully misreporting on the incident and flat out lying in order to sell their anti-gun, anti-America, left-wing agenda.
One lie in particular made the rounds among many of the leftist media's "real" journalists. As the crime in Florida unfolded, these "journalists" began Tweeting out that the attack at a high school in Parkland, Florida, is the "18th school shooting this year."
This lie and ones like it appeared on several Twitter feed. Here are a few examples:
Read more
February 7, 2018 | Filed Under Anti-Americanism, Conservatives, Democrats/Leftists, Donald Trump, Elections, Ethics, FBI, GOP, Government, Government Corruption, Liberals, Policy, President, Progressives, Republicans, Security/Safety, Senate, Warner Todd Huston | Comments Off on
---
Memo 'Reporting' Proves the American Media are Part of the Democrat Party

-By Warner Todd Huston
The massive failure that is the liberal media's reporting of Republican Devin Nunes' FISA memo is a crashing mess for helping inform the American people of the news, but it is helpful for proving beyond a shadow of a doubt that the national "news" media is merely an adjunct of the Democrat Party and are not to be trusted on any level.
Outside of Fox News, nearly every talking head on TV has been proclaiming the memo released last Friday to be a nothing burger and they made this pronouncement even before seeing it. This means their proclamations of being "right" that the memo was meaningless are not evidence of being correct, but evidence that they are merely celebrating their uninformed and previously decided conclusion. In other words, they say they are right just because they felt they were going to BE right, regardless of anything actually in the memo.
Take the lunacy of extremist, left-wing "journalist" Nicolle Wallace, for instance. On Friday Wallace exclaimed that Trump's "war on our law enforcement community" will cause the deaths of our agents. She insisted on MSNBC that the blood of any future law enforcement agent will be on Trump's head. This same partisan liar, though, has repeatedly praised race rioters and the Black Lives Matter movement despite that BLM has openly called for the deaths of cops. Yet, to Nicolle Wallace, no blood would be on the hands of BLM activists if cops are killed. This dichotomy just shows her partisan lies for what they are.
This sort of left-wing activism was seen all across the media as the memo "reporting" played out.
Read more
Social Networking
Help the Soldiers!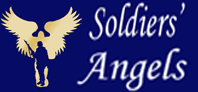 American Genius
Our Founding Ideas
---
"Governments are instituted among men,deriving their just powers from the consent of the governed." Declaration of Independence July 4, 1776
---
Recently Written
Featured Sites



What THEY Say:
Foreign News In English
Illini Alliance
Blogroll
Political Parties

Contact Us
Email Publius' Forum
Archives
Links
Other Blogs
MilBlogs
Religion

Gun Rights
Education
Radio Hosts