What About Those Fedors? Click Here to Find Out…
For advertising rates, scroll all the way down
**UPDATE**
I want to thank all the authors that have appeared on Publius Forum these last 10 years. However, from this point forward (5/22/2012) I will no longer be posting other writers' work on this site. Not because I don't like their work, but because I am beginning to scale back my blogging efforts. I want to thank all the great writers that have appeared on this site over the years and I urge you, the blog visitors, to go search them out at their own sites.
From now on only my own work will appear here (and maybe even with less frequency).
Thanks,
Warner Todd Huston
+++++++
What is a Publius' Forum? What makes us different from other Blogs or Opinion Editorial sites?
…glad you asked!
Publius' Forum – more like a newscast than a Blog/editorial page
Most Opinion Editorial sites are operated like an editorial page in a Newspaper. Regular columnists contribute their Opinions and that is that. When Publius first started we did that too. But, we were always more than that. Publius' Forum is also a Blog, featuring the Blogging of Warner Todd Huston–owner and proprietor of Publius' Forum. (A list of all the original authors can be seen by clicking Archives in the task bar at the top of the page)
Huston still acts in the role of a newscaster at Publius in that he comments on the day's events with linked stories and commentary.
So, we started out here sort of like a group Blog with several contributors, yet also like an Opinion Editorial site. A two-in-one combo, so-to-speak.
So, for up to the minute, running commentary on some of the most important social and political issues of the day stay with us. Bookmark our main page and visit often. Sign up for our daily email service that lets you know what's new on the site.(See the email sign up box on the right side of the page)
And remember, all opinions expressed are exclusively those of the writers whose names appear as author.
Publius' Forum History
In the year 2000 two acquaintances, Warner Todd Huston and Chuck Busch, met at a public event in Indiana and began talking about politics. They realized they held similar political principles and began talking about what could be done to persuade more Americans to their positions. One of the pair mentioned that he wrote letters to the editor of his local paper, some of which had been printed. The other mentioned that he had written a few things that ended up in a few magazines and on a website or two.
The two asked themselves, why not join forces somehow and try to spread their ideas to as many people as possible? They also realized that a new era in information dissemination was dawning. They imagined that they could use the internet to spread their ideas much farther than in their limited "real" worlds. Hence the website Publius' Forum was born.
The name Publius was chosen as a paean to James Madison, Alexander Hamilton and John Jay who used the name as a pseudonym by which to pen The Federalist Papers, the famous defense of the Constitution that was originally printed as newspapers articles in New York. The articles were meant to convince New Yorkers that their state should sign onto the Constitution. The trio used the name Publius for the man who brought a Republican form of government to Rome after Lucius Brutus overthrew the last King of Rome. This defense was later gathered into book form and today remains the most well reasoned advocacy for a Republican form of government ever written. Since the two friends that began this site fashioned themselves as modern day Publiuses, the name seemed a natural fit.
So, in the great tradition of American political article writers, Publius' Forum was launched in May of 2001 and it grew amazingly fast by word of mouth alone. No advertising was attempted. By 2004 there were over 20 contributors and the hits went from hundreds a month to hundreds a day.
The contributors to Publius' Forum were well represented on the Internet. Most of them have work on many sites, some of them are professors and businessmen and some are average citizens. But all of them had passionate points of view grounded in great conservative principle. And they were always an interesting read.
As of the beginning of 2005, the Publius site was reinvented in Blog form. Since the Blog revolution that took down CBS news gained so much cache we decided to change our website address to a .blogspot.com address to take advantage of the popularity of Blogs and, thereby, spread our work even farther. Following that we become widely known, joining technorati, and the New Media Alliance among other groups. In 2006 we moved to the conservablogs group and, finally, in 2008 Publius began its own PubliusForum.com web address.
Huston has been in several major newspapers (NYTimes, LATimes, Wash. Post, Wash Times and many more) as well as many of the major talk radio shows (Boortz, Limbaugh, Hannity, Liddy) with his work from Publius Forum. In 2009 Warner Todd Huston was appointed the editor of the RedCounty.com Cook County, Illinois pages until the website fell into financial problems and ceased its wider reporting efforts. Since then, local Illinois politics has become an increasingly prominent part of PubliusForum.com and expanded into the newer site Prairie State Report.
So, there you have it. Publius' Forum in a nutshell. Feel free to send us your own work with the "Send us An Op Ed" link on the main page and we will consider adding YOU to our stable of great Americans. If you are not a writer, please come back often to read the latest offering as we are adding things nearly every day.
Thanks for coming and please enjoy your stay.
Up to Date Bio of Warner Todd Huston:
Warner Todd Huston is a Chicago based freelance writer, has been writing opinion editorials and social criticism since early 2001 and is featured on many websites such as Andrew Breitbart's BigGovernment.com, RightWingNews.com, CanadaFreePress.com, Wizbang, Human Events Magazine, among many, many others. Additionally, he has been a frequent guest on talk-radio and TV programs to discuss his opinion editorials.
He has also written for several history magazines and appears in the new book "Americans on Politics, Policy and Pop Culture" which can be purchased on amazon.com. He is also the owner and operator of PubliusForum.com. Feel free to contact him with any comments or questions : EMAIL Warner Todd Huston
______
A final word on the comments section of Publius Forum.
This is not a "democracy," folks. It's benevolent dictatorship. If I don't like you or your comments, they will be deleted. To those left-wing hatemongers out there, people don't come to this webpage to read your misspelled, grammatically challenged drivel. They come here to read the main works, not your fine efforts to reveal your own stupidity. If in your comment you curse, you're gone. If you act like a jerk, you're gone. If you start calling people Hitler (as you loony leftists are wont to do at every turn), you're gone. Chances are if you are relatively sane, your reply will stay. But if you act like a normal liberal — i.e. a distempered, half educated, jerkoff — you'll be canceled, deleted, blocked, and with malice.
Whine all you want. I just don't care. You want to spew your braindead, garbage go back to the DailysCuz or the Dummicratic Underground or re-join the profane morons at Wankette. You'll fit in better there. Here we want elevated discussion not your normal liberal blather. If you can't be civil and intelligent, lefties, you aren't welcome here.
So, don't be all shocked when I delete you and your left-wing blah, blah, OK? My board, my rules. Don't like it, lefties? Here's an idea… DON'T come back.
Sites Warner Todd Huston Appears on Daily
Illini Alliance, Your Illinois Blog Connection
Advertising Rates
Premium class:
1). 450 X 60 pixels appears at the top of the page on the main page, but will also appear on every article clicked on from there (currently an ad for Hating Breitbart appears there). $50 a month, $250 for 6 months.
2). 170 X 100 pixels appears at the top of the page on the main page, but will also appear on every article clicked on from there. $30 a month, $170 for 6 months.
Excellent class:
3). 300 X 200 pixels appears in the right column next to the article, above the recently written area. Also appears on every page but visitor must scroll down a bit to see it. $25 a month, $90 for 6 months.
Standard class:
4). 400 X 200 pixels appears at the tail of every article, but not on the homepage. $15 a month, $80 for 6 months.
Social Networking
Help the Soldiers!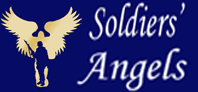 American Genius
Our Founding Ideas
---
"Governments are instituted among men,deriving their just powers from the consent of the governed." Declaration of Independence July 4, 1776
---
Subscribe in a reader




Tweets by @warnerthuston

Recently Written
What THEY Say:
Foreign News In English

Contact Us
Email Publius' Forum
Archives