March 28, 2016 | Filed Under 1st Amendment, Anti-Americanism, Atlanta, Bill of Rights, Business, Christianity, Constitution, Economy/Finances, Ethics, Gay Marriage, Gays, Georgia, GOP, Government, Government Corruption, Jobs, Liberals, Religion, Republicans, Warner Todd Huston | Comments Off on
---
Governor Nathan Deal's Dumbest Claim to Quash Religious Freedom

-By Warner Todd Huston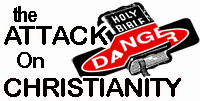 On Monday Georgia Governor Nathan Deal vetoed a religious liberty bill that would stop state authorities from forcing Christians to participate in gay marriages, but one of the "reasons" Deal said prevented him from signing the bill is fraught with a pretzel logic he can't possibly believe.
In the Governor's view, HB 757 was "discriminatory." Instead of protecting religious freedom, Deal claimed it only served to oppress gays. Worse, he said despite clear examples of such coercion in other states, since it's never happened in Georgia then the law isn't needed.
Of course, the law was written to head off the sort of state-sponsored coercion and curtailment of religious liberty seen in other states, not necessarily a law meant to correct what has already happened in the Peach State. The fact it has happened in a number of other states was plenty enough reason to try to prevent it from happening at all in Georgia.
In any case, Deal goes on to note how religious liberty is one of the first principles of the founding of the country. The founders, Deal said, "made it clear that those liberties [religious liberties] were given by God and not by man's government. Therefore, it was unnecessary to enumerate in statute or constitution what those liberties included."
He then went on to indulge some truly absurd pretzel logic that is so tortured even he can't possible believe it…
Read more
May 30, 2014 | Filed Under Atlanta, Bill of Rights, Constitution, Crime, Democrats/Leftists, Ethics, Georgia, Government, Government Corruption, Liberals, Police State, Progressives, Warner Todd Huston | Comments Off on
---
Our Militarized Police Nearly Kill Baby With Flashbang Grenade

-By Warner Todd Huston
Once again we see a militarized police department acting like Fascist stormtroopers instead of "law enforcement" officers.
This time stormtroopers in Atlanta threw a flashbang grenade into the lap of a baby in her crib. The thing exploded and gave the baby third degree burns on its face, hands and chest. And who knows if the explosion damaged the child's eyes and ears.
The cops' excuse? Gosh we didn't know that there were babies in the house. We didn't see no toys er nuthin.
"There was no clothes, no toys, nothing to indicate that there was children present in the home. If there had been then we'd have done something different," Cornelia police chief Rick Darby told the Atlanta media.
Oh, well, there general Darby, all is forgiven then. Thanks for playing.
Read more
December 16, 2013 | Filed Under Anti-Americanism, Atlanta, Christmas, Democrats/Leftists, Entertainment, Fox News, Holiday, Hollywood, Liberals, Media, Media Bias, NBC, PCism, Progressives, Society/Culture, TV, Warner Todd Huston, Western Civilization | Comments Off on
---
SNL's 'Black As Hell' Santa Slams Fox News' Megyn Kelly

-By Warner Todd Huston
Last week Fox News's Megyn Kelly told her audience that Santa was a white guy and people should just get over it. By Saturday, NBC's SNL had a message for America from "Santa Klaus": "You've heard of secret Santa, well here's a secret: I'm black as hell."
During SNL's Weekend Update segment, troupe member Kenan Thompson starred as a black Santa Klaus that riffed on some well-worn and prosaic themes. But even with the same 'ol, same 'ol racism topics, the segment did have a few funny lines.
When Weekend Update's faux anchor Cecily Strong asked Thompson's "Santa" if he was OK with people thinking that he was really white, Thompson said, "Well, a white guys taking credit for something a black guy did? I'm more used to it than okay with it."
Read more
December 10, 2013 | Filed Under Atlanta, Budget, Business, Capitalism, Conservatives, Economy/Finances, Ethics, Georgia, GOP, Government, Government Corruption, Jobs, Liberals, Progressives, Republicans, Tea Party, Warner Todd Huston | Comments Off on
---
Georgia's Establishment Republicans Want to Waste Millions on This, Local Tea Partiers in Strong Opposition

-By Warner Todd Huston

Local Tea Partiers Oppose This Giant, Secret Waste of Tax Dollars.
The GOP establishment in Cobb County, Georgia wants to spend upwards to $600 million in local tax dollars to help the Atlanta Braves move north of downtown Atlanta. They say it will bring new development and increased economic activity to the area. Tea Partiers, however, say this is a waste of tax dollars and it isn't the government's job to join in capitalist projects.
The establishment GOP says their argument is simple. As detailed by the AP, Cobb County Commission Chairman Tim Lee and his supporters say that "almost $400 million in county bonds and immediate infrastructure improvements, with debt payments approaching $600 million over 30 years–will generate enough economic activity and, thus, tax revenue to justify the spending."
Lee imagines that this huge outlay of tax money is a "home run" for his county. Local tea party leaders thoroughly disagree.
This is all "appalling hypocrisy" and "arrogance" on behalf of the county operatives, says Atlanta Tea Party Leader Debbie Dooley.
Read more
May 9, 2012 | Filed Under Atlanta, Constitution, Declaration of Independence, Founders, Georgia, Government, History, Warner Todd Huston | 1 Comment
-By Warner Todd Huston
Georgia Governor, Republican Nathan Deal has signed an amended "historical display" law that will allow America's founding documents as well as the Ten Commandments and the Magna Carta to be posted at schools and other government buildings in addition to the courthouses as the original bill allowed.
The amended law introduced by State Rep. Tommy Benton (R, Jefferson, Dist. 31) allows the "Foundations of American Law & Government Display" to be publicly displayed in "all public buildings."
The display includes the following documents:
Read more
January 20, 2012 | Filed Under Atlanta, Cable, CBS, Chicago, Detroit, Entertainment, Fox News, Hollywood, Media, TV, Uncategorized, Warner Todd Huston | Comments Off on
---
CBS This Morning Losing to Fox And Friends?

-By Warner Todd Huston
Apparently it is not morning in America for CBS. The big network roll out of its revamped morning show, CBS This Morning, is struggling to gain a foothold. It's so bad that even the Fox News' morning show, Fox and Friends, is beating the network morning extravaganza. In Chicago, Fox and Friends even beat the debut episode of CBS This Morning despite the fact that Gayle King, a long-time Oprah confidante, was one of the main features of the program.
In fact, CBS This Morning isn't even beating its own former iteration when it was called The Early Show. The new show is down 10 percent in total viewers and down 13 percent in the key demo of 25-45 year-old viewers. Interestingly, Fox and Friends is beating CBS in four of the top 20 national markets in total viewers (Atlanta, Detroit, Orlando, and Tampa).
| | | |
| --- | --- | --- |
| Market | Fox And Friends (P2+) | CBS This Morning (P2+) |
| Atlanta | 30,000 | 17,000 |
| Detroit | 19,000 | 12,000 |
| Tampa | 40,000 | 30,000 |
| Orlando | 23,000 | 19,000 |
Period
Dates
Program
P2+
AA(000)
% Diff
24-54
AA(000)
% diff
CBS This Morning
Launch
1/9/12
to
1/15/12
CBS This Morning
2718
1115
Same Week 2011
1/10/11
to
1/16/11
Early Show
3016
-10%
1287
-13%
(Stats from Nielson)
It should be remembered that Fox News cable channel reaches just over 102 million homes whereas CBS ostensibly gets to 100 percent of the 116 million homes with TVs. Since CBS is one of the "big three" original TV networks, it is interesting that a cable channel has seen such an amazing success rate for its early morning show.
Read more
October 21, 2011 | Filed Under Atlanta, Budget, Business, Capitalism, Cities, Democrats/Leftists, Economy/Finances, Free Trade, Georgia, Jobs, Liberals, PCism, Society/Culture, Taxes, Tea Party, Warner Todd Huston | 2 Comments
-By Warner Todd Huston
There has been a lot of talk comparing and contrasting the Tea Partiers and these Occupy-Whatever people. But in Georgia we can see a stark difference. Tea Partiers are law-abiding citizens while the Occupy Atlantans are law breakers. Sadly, Capitol Police in Atlanta have sided with the Occupiers and against Tea Partiers.
At the very least the Capitol Police in Atlanta have definitely been treating these two groups unequally. These officers of the law have turned a blind eye to law breaking by the Occupy folks allowing them to do anything they want but did not extend that courtesy to those Tea Party groups that also protested at the Georgia Capitol House.
Read more
Social Networking
Help the Soldiers!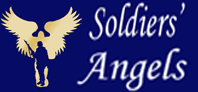 American Genius
Our Founding Ideas
---
"Governments are instituted among men,deriving their just powers from the consent of the governed." Declaration of Independence July 4, 1776
---
Recently Written
Featured Sites



What THEY Say:
Foreign News In English
Illini Alliance
Blogroll
Political Parties

Contact Us
Email Publius' Forum
Archives
Links
Other Blogs
MilBlogs
Religion

Gun Rights
Education
Radio Hosts