June 14, 2014 | Filed Under Anti-Americanism, Children, Cincinnati, Constitution, Courts, Crime, Democrats/Leftists, Ethics, Government, Government Corruption, Hate Crimes, Journalism, Liberals, Media, Media Bias, Ohio, Progressives, Warner Todd Huston | Comments Off on
---
SHOCK REPORT: Ohio TV Station Actually Calls Black Violence 'Hate Crimes'

-By Warner Todd Huston
In nearly every big city in America gangs of black youths have been roaming through the city searching out white people to beat and sometimes kill. A major book chronicling these "hate crimes" was published a few years ago but other than that the media has ignored the truth for fear of being called "racists." But one TV news station has told the truth, these crimes fit the mold of a "hate crime" like no other.
I interviewed the author of the book White Girl Bleed A Lot for Breitbart in November of last year, but the crimes Colin Flaherty described in his book didn't stop in 2013. Now a Cincinnati, Ohio TV news outfit has done what no other TV news has done, pointed out that these crimes are based in black racism.
The anchor there is Rob Braun of Channel 12 News, WKRC in Cincy. Rob is a member of a major media family in Cincinnati. His dad, Bob Braun, was famous in the region for hosting a morning show for decades in the 60s, 70s, and 80s. Bob's nephew, Bucks Braun was a major radio personality in Dayton, Ohio. I mention all this to note that Rob is not an inconsequential figure in Cincinnati.
Read more
March 22, 2014 | Filed Under Anti-Americanism, Barack Obama, Cincinnati, Constitution, Crime, Democrats/Leftists, Elections, Ethics, Government, Government Corruption, Liberals, President, Progressives, Vote Fraud, Warner Todd Huston | Comments Off on
---
Democrats Honor Vote Fraud Criminal in Cincinnati

-By Warner Todd Huston

Al Sharpton gives criminal Melowese Richardson a big hug at her "welcome home" gala thrown by Ohio democrats.
Once again we see an example that to be a Democrat is to celebrate criminality–not merely indulge in criminality, but making it something to be proud of. This time it is evinced in the giant "welcome home" party thrown for a racist who was convicted of voter fraud in Ohio.
You may recall that a Cincinnati, Ohio resident named Melowese Richardson voted six times for Barack Obama in 2012 because he "had a right" to be President. This black racist purposefully voted twice for herself, sent an absentee ballot in for her granddaughter (who went and legally voted on her own on Election Day) and sent three absentee ballots in for her sister who is infirm and in a coma.
This Democrat criminal was such an ignoramus that she fully admitted to her illegal actions right on TV in February of 2013 saying, "I'll fight it for Mr. Obama and Mr. Obama's right to sit as president of the United States."
Read more
July 20, 2013 | Filed Under Budget, Cincinnati, Democrats/Leftists, Ethics, Liberals, Ohio, Progressives, Taxes, Warner Todd Huston | Comments Off on
---
Cincinnati Skywalk: The Folly of Government Writ Large

-By Warner Todd Huston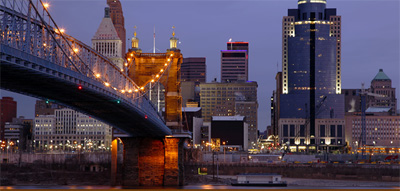 The folly of government planners is writ large in Cincinnati, Ohio. In the late 1960s the city fathers of The Queen City decided that the only way to revitalize its downtown businesses and to compete with the large shopping malls then just starting to spread across the nation was to create a "skywalk" system–a series of pedestrian bridges that loomed over the city streets connecting buildings one to the other. But, now the same city is saying getting rid of those same skywalks will revitalize the downtown area.
So, in one decade, city planners said that it was important to spend millions of tax dollars to create dozens of bridges across city streets because it was the only way to revitalize a declining city center, yet but a few decades later city planners reversed themselves saying that spending millions of tax dollars to dismantle that same bridge system is the only way to revitalize a declining city center.
Either way, the taxpayers are stuck with the bills.
Read more
Social Networking
Help the Soldiers!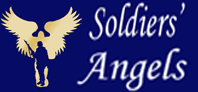 American Genius
Our Founding Ideas
---
"Governments are instituted among men,deriving their just powers from the consent of the governed." Declaration of Independence July 4, 1776
---
Recently Written
Featured Sites



What THEY Say:
Foreign News In English
Illini Alliance
Blogroll
Political Parties

Contact Us
Email Publius' Forum
Archives
Links
Other Blogs
MilBlogs
Religion

Gun Rights
Education
Radio Hosts