November 1, 2012 | Filed Under Democrats/Leftists, Denver, Elections, Entertainment, Ethics, Government, Liberals, Mitt Romney, Movies, Music, President, Republicans, Warner Todd Huston | Comments Off
-By Warner Todd Huston
At the Boulder Theater in Colorado, the Denver-based rock band DeVotchKa performed a stage show that featured the ritual beheading of Mitt Romney in a pseudo Mayan beheading scene.

The DeVotchKa stage show featured the beheading of Mitt Romney
The October 26 performance of the Day of The Dead-like experience kicked off the concert with stilt-walkers, skeletons, acrobats and Mayanesque, befeathered characters roaming the stage.
The segment culminated in the "ritual beheading" of a band member sporting a Mitt Romney mask.
Read more
July 21, 2012 | Filed Under 2nd Amendment, Anti-Americanism, Crime, Democrats/Leftists, Denver, Ethics, Government, Journalism, Liberals, Media, Media Bias, Warner Todd Huston | Comments Off
-By Warner Todd Huston
Dear Mr. Ebert, the Colorado theater was a 'gun free zone'
Jumping on the gun-ban band wagon and to take political advantage of the murders in Colorado, film critic Roger Ebert immediately ran to his keyboard to decry our "insane" gun laws in an Op Ed in the New York Times. His goal was to invalidate concealed carry laws by noting that no one in the theater shot back at the murderer in black. But, Ebert misses an important point. The Cinemark theater chain has a "gun-free zone" policy.
In the NYT, Ebert decried America for its gun laws (my bold).
That James Holmes is insane, few may doubt. Our gun laws are also insane, but many refuse to make the connection. The United States is one of few developed nations that accepts the notion of firearms in public hands. In theory, the citizenry needs to defend itself. Not a single person at the Aurora, Colo., theater shot back, but the theory will still be defended.
Of course, if Ebert had bothered to check before trying to use this murderous crime for his own anti-Second Amendment purposes, he may have found that no one could have shot back because the theater chain does not allow its customers to carry guns in its theaters.
Read more
November 15, 2011 | Filed Under Anti-Americanism, Barack Obama, Budget, Business, Capitalism, Colorado, Communism, Crime, Democrats/Leftists, Denver, Ethics, George Soros, GOP, Government, Liberals, Socialism, Taxes, War On Drugs, Warner Todd Huston | Comments Off
-By Warner Todd Huston
Over this past weekend several hundred conservative bloggers, writers, political operatives, and Tea Patiers got together in Denver, Colorado to attend a conference aimed toward helping these activists be more effective n their efforts. But conservative activism wasn't the only theme on the schedule when the event was crashed by denizens of Occupy Denver who came to protest. What they came to protest was a tad unclear, but isn't that just of a piece with the whole Occupy "movement"?
The event, Blogcon 2011, was organized by Freedom Works and featured seminars on Website SEO, use of Youtube and Facebook, information on which candidates Freedom Works is supporting in the upcoming GOP primaries, panels of bloggers telling their story, and the like.
What it wasn't was attended by Washington's policy makers or catering to the rich and famous! The folks at these events are most assuredly not members of the so-called one percent. They are work-a-day folks that just happen to be interested in conservative ideas. Essentially the participants at Blogcon 2011 were similar to the Occunuts that invaded their event in that they are all citizen activists.
But that didn't stop the Occupiers from attacking Blogcon 2011 hopeful of disrupting the event. Two separate times Occupiers came to Blogcon to yell their empty slogans, chant their prosaic chants, ply their "mic check" silliness, call names, threaten violence, and in general act like children.
Read more
November 14, 2011 | Filed Under Air Force, Army, Coast Guard, Denver, Freedom Works, Marines, Military, National Guard, Navy, Veterans, Veterans Day, Warner Todd Huston | Comments Off
A thank you to our veterans for the sacrifices they've made in the name of freedom featuring comments from Rick Perry, Ted Cruz, Don Stenberg, Dan Liljenquist, and Adam Hasner.
Freedom Works debuted this great video for Veteran's Day while we were in Denver this past weekend. It is now up at Youtube and, even though the holiday is past, I thought I'd feature the video today.
November 11, 2011 | Filed Under Anti-Americanism, Budget, Business, Conservatives, Democrats/Leftists, Denver, Economy/Finances, Ethics, Government, Jobs, Liberals, Republicans, Taxes, Unions, Warner Todd Huston | 3 Comments
-By Warner Todd Huston
Well, here we are we conservative bloggers gathered together at Blogcon 2011 (sponsored by Freedom Works) in downtown Denver, Colorado and what do we find? You guessed it, the Occupy-Whatevers, ever present Guy Fawkes masks in hand, came to disrupt our little conference.
Just after 3PM the Occupiers tried to Occupy Blogcon yelling out epithets at their favorite boogiemen, the Koch Brothers (pronounced coke, like the famous American soft drink). Of course no one at this conference is funded by the Koch Brothers, but, hey, let's not ruin a good chant.

Small handful of Occupy protesters disrupt conservative conference
The Occupiers infested the lobby here at the Crowne Plaza and immediately raised a ruckus. It seemed that the protesters numbered somewhere about 30 or so and were heavily outnumbered by the conservative bloggers huddling around them with cameras and microphones to record their theatrics for prosperity.
Some of these young people were brought by a Denver school teacher who was ashamed to tell us her name.
Read more
Social Networking
Help the Soldiers!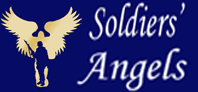 American Genius
Our Founding Ideas
---
"Governments are instituted among men,deriving their just powers from the consent of the governed." Declaration of Independence July 4, 1776
---
Recently Written
Featured Sites



What THEY Say:
Foreign News In English
Illini Alliance
Blogroll
Political Parties

Contact Us
Email Publius' Forum
Archives
Links
Other Blogs
MilBlogs
Religion

Gun Rights
Education
Radio Hosts