April 27, 2015 | Filed Under Anti-Americanism, Democrats/Leftists, Ethics, Florida, Government, Government Corruption, Islam, Islamofascism, Liberals, Miami, Patriotism, Police, Progressives, Society/Culture, Warner Todd Huston | Comments Off on
---
[VIDEO] Muslim Police Chief in Florida Refuses to Pledge Allegiance to the Flag, Claims Religion Won't Let Her

-By Warner Todd Huston
An Assistant Police Chief in Miami, Florida has decided that she cannot put her hand over her heart and pledge allegiance to the flag during official government events because she is a practicing Muslim and her religion prohibits her from doing it.
In a video Asst. Chief Anita Najiy is seen refusing to place her hand over her heart during the pledge…
Now some are calling for her to be fired for refusing to observe her respect for Old Glory.
Read more
January 12, 2014 | Filed Under 9/11, Anti-Americanism, Democrats/Leftists, Ethics, Government Corruption, Liberals, Miami, Rights, Russia, Security/Safety, TSA, Warner Todd Huston | Comments Off on
---
Russian Celebrity Says U.S. TSA Stripped Searched Her

-By Warner Todd Huston

A Russian TV star visiting the U.S. says that she was violated, stripped naked, and searched by the Transportation Security Administration (TSA) when she arrived at the airport in Miami, Florida.

Russian TV celebrity and political activist Ksenia Sobchak says that TSA workers claimed they detected explosives residue on her fingers and demanded the search to make sure she wasn't a terrorist. (This isn't the first complaint from a celebrity about the TSA as you can see in the video above.)

Ksenia Sobchak
The woman was returning from a Christmas party in December.
Read more
July 2, 2012 | Filed Under Anti-Americanism, Democrats/Leftists, Florida, Journalism, Liberals, Media, Media Bias, Miami, Newspapers, Warner Todd Huston | Comments Off on
---
Miami Herald: Hey, We Journalists are Heroes, Ya Know?

-By Warner Todd Huston
Tooting one's own horn has always been considered a social faux pas, an example of arrogance, and just plain ignorant. But it seems that someone forgot to teach these social niceties to Leonard Pitts of the Miami Herald because this week Pitts has decided to tell us all that real journalists shouldn't be scoffed at. Why? Because they are selfless, danger-defying, super action heroes, or something. Yes, Pitts is sure that journalists are just purer, better, smarter, and more intelligent than you just-a-bloggers out there.
Now, I've always tried to live by the maxim that my own status as a hero or villain is for others to determine, not me to invent and tout. But Pitts isn't going to just sit around while his precious fellow journalists are verbally maligned by someone as low as Sarah Palin, any old Breitbart writer or — the horrors — just a blogger.
Apparently someone mentioned to Mr. Pitts that Governor Palin, who Pitts thinks is a "silly" person, mentioned his profession at this year's Right Online event, sponsored by Americans for Prosperity. During her remarks at the weekend planned in part to celebrate the life and work of conservative Internet giant Andrew Breitbart, Palin said, "Every citizen can be a reporter."
This struck Mr. Pitts as an outrage. Why, only real reporters, he feels, can properly report the news. Pitts proves to us how great these professional reporters can be with his very article, too. I mean, where else can we get such timely "news" reports on events that happened two weeks ago but from a professional journalist like Leonard Pitts. Jr.?
Read more
Social Networking
Help the Soldiers!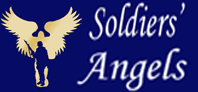 American Genius
Our Founding Ideas
---
"Governments are instituted among men,deriving their just powers from the consent of the governed." Declaration of Independence July 4, 1776
---
Recently Written
Featured Sites



What THEY Say:
Foreign News In English
Illini Alliance
Blogroll
Political Parties

Contact Us
Email Publius' Forum
Archives
Links
Other Blogs
MilBlogs
Religion

Gun Rights
Education
Radio Hosts