July 31, 2016 | Filed Under 1st Amendment, Anti-Americanism, Constitution, Democrats/Leftists, Donald Trump, Elections, Ethics, GOP, Government, Government Corruption, Hillary Clinton, Iraq, Islam, Islamofascism, Journalism, Liberals, Media, Media Bias, Military, PCism, Philadelphia, President, Progressives, Religion, Republicans, Society/Culture, Terrorism, Warner Todd Huston, Western Civilization | Comments Off on
---
After Scolding Trump, Now It's Khizr Khan Making a Mockery of His Son's Sacrifice

-By Warner Todd Huston
The father of a slain U.S. soldier who happened to be a Muslim made himself a temporary icon for liberals when he went on stage at the Democrat convention and attacked Donald Trump. But now that father, Khizr Khan, is going on the Sunday shows and making a mockery of his own son's sacrifice by claiming Islam has "nothing to do" with terrorism.
Mr. Kahn lost his son, Captain Humayun Kahn, in Iraq in 2004 and in an attempt to shore up their military bonafides, the Democrats pushed him up on stage during their convention in Philadelphia to wag his finger in GOP nominee Donald Trump's face.
With a wife who befitting of the second class status of women in Islam was standing at his side and not allowed to say a word, Mr. Kahn insisted that he and Muslims like him are "loyal" to the United States and as proof offered the story of his son who fell in service to the country in Iraq.
Waving a booklet of the U.S. Constitution, Kahn attacked Trump saying, "If it was up to Donald Trump, [Kahn's son] never would have been in America. Donald Trump consistently smears the character of Muslims. He disrespects other minorities, women, judges, even his own party leadership. He vows to build walls and ban us from this country."
Kahn ended his attack on Trump yelling, "You have sacrificed nothing. And no one."
As he waved the Constitution, the bereaved father also yelled at Trump to look in the document to find the words "liberty" and "equal protection under the law," the latter in a nod to religious liberty apparently.
But, here is the thing… potential immigrants do not have a right to expect that the U.S. is not allowed to screen them out because of their religion, their nationality, or any other factor. The U.S. Constitution does not force the federal government to apply Constitutional rights to foreigners waiting at our door to enter the country.
Read more
January 16, 2016 | Filed Under Anti-Americanism, Bill Clinton, Budget, Business, Congress, Conservatives, Constitution, Crime, Democrats/Leftists, Donald Trump, Economy/Finances, Elections, Ethics, Freedom, GOP, Government, Government Corruption, Hillary Clinton, Liberals, Liberty, New York, New York City, Philadelphia, President, Progressives, Religion, Taxes, Ted Cruz, Warner Todd Huston | Comments Off on
---
New York Values? With Anthony Weiner, the Cuomos, Client Number 9, and Rampant Corruption, Cruz is RIGHT!

-By Warner Todd Huston
With New Yorkers wringing their hands and crying like babies over Ted Cruz' "New York values" comment, one has to laugh at the state whose denizens usually prides themselves on being so tough acting like two-year-old whiners. But, despite their stomping of feet, the fact is, Ted Cruz is right. New York values are corrupt, generally un-American and the perfect example of how not to be as an American. Sadly, there is very little good to say about the Empire State.
Yes, we all felt for New York during the attacks on 9/11. Yes, we stood with New York on that terrible day. But let's face it, that would be about the only time in the last 50 years that the rest of the country had any sympathy for that corrupt den of thieves. Further, the attack on the World Trade Center was not an attack strictly on "New York." It was an attack on the whole of the country. Remember, they also planned to hit the White House and did hit the Pentagon that same day. If the World Trade Center happened to be in Philly, it would have been Philly they targeted.
The truth is, New York is generally the worst of what the nation has to offer. It's taxes are too high, it is extremely liberal, it is pro-abortion, anti-Second Amendment, anti-business, it's politicians stand against American freedoms and liberties, and they are lovers of the nanny state.
Before we get farther into this, let's dispense with this silly "yeah, but some people there are great" argument. If you are going to employ that line of pap, you are a liberal because only liberals are so broad minded that everything falls through the cracks–especially truth.
Yes, yes, yes, there are "some people" who live in New York who are great. And they are a tiny, meaningless and powerless minority and because they don't actually control what the majority of the state does they are dismissed (and absolved) from the accusations against their fellows.
You see, you can't make a moral point unless you talk in generalities. If you didn't use what is a mean average for something, then nothing is ever "wrong." After all, something good can be found in just about anything and if you are going to use "something good" as your criteria, then nothing could ever be "bad" or "wrong." And in that case, you cannot have morals because that "something good" would always over power the moral truth.
Now, that being said, back to "New York Values": The "values" that prevail in New York–both the city and the state–are mostly horrendous, un-American, un-Constitutional, irreligious, and immoral. In short, New York "values" is a sarcastic remark because New York has no values, at least not any good ones.
Read more
June 9, 2015 | Filed Under ABC, Anti-Americanism, Business, Capitalism, Democrats/Leftists, Journalism, Liberals, Media, Media Bias, Philadelphia, Progressives, Warner Todd Huston | Comments Off on
---
For Some Reason the Media Goes Ga Ga Over Woman Who Wants to Start an Auto Repair Shop

-By Warner Todd Huston
I must admit that I have some mixed emotions about this story of a woman who saw that other women didn't have their own auto repair shops, so she decided to start one. There are several ways to think about the tale, granted, but none of them seem to rise to the need for a big splashy national news story on her business proposal.
So, the big deal story is offered to us by ABC News. It is the tale of entrepreneur Patrice Banks who claims that she was "dumbfounded" that there weren't any auto repair shops run by women in her hometown of Philadelphia. So, she has triumphantly announced that she plans to open one of her own.
The news piece makes a big deal out of the fact that a woman wants to open a car repair shop. Once again it's that whole women-empowering-women theme we are treated to.
But, after reading about her tale I feel nothing but a big dose of "so what?" coming on.
Firstly, we have to realize that this story is premature. After all, Patrice Banks is only saying she is going to open her chick friendly auto repair shop to empower all those women out there hungry for a woman-owned auto repair shop.
Secondly… well, again, SO WHAT?
Read more
July 30, 2014 | Filed Under Anti-Americanism, California, Children, Courts, Crime, Democrats/Leftists, Ethics, Government Corruption, Liberals, Pennsylvania, Philadelphia, Public Employees Unions, Public School, Teachers Unions, Unions, Warner Todd Huston | Comments Off on
---
Unions Scold School For Not Celebrating Cop Killer

-By Warner Todd Huston
A group of unions in California have gotten together to criticize the Oakland Unified School District for refusing to allow a lesson plan to appear on its website that compares murderer Mumia Abu-Jamal to civil rights icon Dr. Martin Luther King, Jr.
The "Urban Dreams" lesson plan tells students to "critically examine a possible parallel between Martin Luther King, Jr., and someone else many believe is currently targeted by the U.S. government, Mumia Abu-Jamal."
The Oakland school district decided to jettison the lesson plan because it lionized a cop killer and criticized the police. Its comparison of the murderer to King was especially galling.
But the unions had an opposing opinion on the efficacy of a lesson plan that celebrates a murderer as someone "just like" beloved civil rights leader Martin Luther King, Jr.
Read more
July 19, 2014 | Filed Under Bill of Rights, Constitution, Crime, Democrats/Leftists, Ethics, Government, Government Corruption, Islam, Islamofascism, Jihad, Koran, Liberals, Pennsylvania, Philadelphia, Progressives, Religion, Sharia, Society/Culture, Terrorism, Warner Todd Huston | Comments Off on
---
Muslims in Philly Try to Carry Out Sharia Sentence to Chop Man's Hand Off

-By Warner Todd Huston
This is what happens when you allow Muslims to think they can impose their own laws on members of their community. In Philadelphia a local Muslim leader tried to carry out Sharia law and chop off a man's hand after he was accused of stealing money from the Mosque.
As Reuters reports, " Two men described as leaders of a Philadelphia mosque were accused of trying to cut off the hand of a suspected thief, whose wrist was sliced so deeply it required hospital treatment, police said on Friday."
This is what happens when you allow these primitive, backwards people to imagine they can do whatever they want when they come here. This is what happens when you make them feel they don't have to follow our laws.
Read more
May 16, 2013 | Filed Under Abortion, Crime, Democrats/Leftists, Ethics, Liberals, Pennsylvania, Philadelphia, Progressives, Warner Todd Huston | Comments Off on
---
Gosnell Defense Attny Blamed 'Baby Factor' In Part For Guilty Verdict

-By Warner Todd Huston
Attorney Jack McMahon had an interesting excuse for why he lost the case to a guilty verdict for his client, abortion mill operator Kermit Gosnell. It was because of the "baby factor" he said to reporters right after the court adjourned. McMahon called this "a big problem."
Just what the lawyer meant by "the baby factor" is open to question, but in context it seems that he was saying that the jurors were influenced by the common human emotion of love for babies and that emotional response led the jurors to convict his client.
Oddly, McMahon also blamed the media saying, "The media has been overwhelmingly against him [Gosnell]." This is odd since the media barely mentioned the trial during its entire run. Further, jurors reported that they had not seen much of the media's coverage anyway.
McMahon did applaud the jury for taking its job seriously, though.
Read more
May 2, 2013 | Filed Under ABC, Abortion, Anti-Americanism, Barack Obama, CBS, Children, Crime, Democrats/Leftists, Ethics, Government, Journalism, Liberals, Media, Media Bias, NBC, Philadelphia, Planned Parenthood, President, Pro-Choice, Progressives, Warner Todd Huston | Comments Off on
---
Network TV Still Ignoring Gosnell

-By Warner Todd Huston
Abortionist Kermit Gosnell has been on trial in Pennsylvania for seven weeks accused of murdering patients and killing babies born alive in a filthy clinic staffed by untrained, unlicensed assistants, but the trial has barely made a blip on big three network news programs.
The trial has been shocking, to say the least, but the networks have still ignored it. But the networks are obviously not trying to shield viewers from shocking trials. A recent review of network programming by the Media Research Center reveals that not all shocking trials are equal in the network's eyes as they've covered dozens of them over the last 42 days.
MRC has found that hundreds of minutes of airtime have been dedicated to the Amanda Knox trial in Spain and the Arizona-based trial of Jodi Arias who is accused of the brutal murder of her boy friend Travis Alexander.
While practically ignoring the Gosnell trial, MRC found that ABC's Good Morning America has visited the Arias trail 22 times in the last seven weeks alone. Along with the Arias trial, GMA has hit several other sensational trials amounting to 41 separate stories since the Gosnell trial started.
Read more
Social Networking
Help the Soldiers!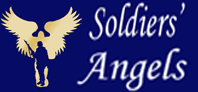 American Genius
Our Founding Ideas
---
"Governments are instituted among men,deriving their just powers from the consent of the governed." Declaration of Independence July 4, 1776
---
Recently Written
Featured Sites



What THEY Say:
Foreign News In English
Illini Alliance
Blogroll
Political Parties

Contact Us
Email Publius' Forum
Archives
Links
Other Blogs
MilBlogs
Religion

Gun Rights
Education
Radio Hosts