June 22, 2013 | Filed Under Business, Capitalism, Democrats/Leftists, Economy/Finances, Entitlements, Ethics, Farming, Liberals, President, Progressives, Taxes, Warner Todd Huston | Comments Off
-By Warner Todd Huston
Everyone is talking about the bloated, money-wasting farm bill that failed to pass the House last week. But Dale Moore, one interested party, is all about the discussion being the "penultimate"… something or the other.
Moore is the executive director of public policy at the American Farm Bureau and one must hope he got to that exalted position because he knows farming because he certainly doesn't seem to know anything about the English language.
In a report in the D.C.-based newspaper The Hill, Moore made to add his oh-so-important contribution to the discussion of the failed farm bill.
Moore was talking to the paper about whether or not the GOP can make another stab at passing the bill. Amusingly, the newspaper quoted this dunce verbatim:
"There's the penultimate question, and candidly I'm not sure" of the answer, Moore said.
What? "Penultimate"?
Mr. Moore, do you even know what the word "penultimate" means? It means "second to last." But here Moore uses it like it is the word "ultimate."
Moron.
Dale Moore is typical of the hapless know-nothings we have in D.C. But Mr. Moore's ill-educated attempt to sound important aside, this whole debate is proof of exactly what is wrong with the fetid swamp we call Washington DC.
A bill goes down in flames? The people stand against it? Votes are impossible to come by? No worries, just figure out how to "salvage" it and pass it anyway in a different form and when no one is watching. No bad idea ever dies in D.C. It just gets passed under a different name.
This monstrosity parading as a farm bill should not just be retooled. It should be thrown in the trash and not revisited.
Read more
May 1, 2013 | Filed Under Barack Obama, Budget, Censorship, Democrats/Leftists, Economy/Finances, Ethics, Farming, Government, Journalism, Liberals, Media Bias, Pigford, President, Progressives, Taxes, Warner Todd Huston | 1 Comment
-By Warner Todd Huston
Coming years late to the story, The New York Times finally took a look at the Pigford scandal that Andrew Breitbart, Lee Stranahan and the Breitbart team exposed starting in 2010. At last the story is making an appearance across the media.
On Friday morning, April 26, the Times published a long piece titled, "U.S. Opens Spigot After Farmers Claim Discrimination" in which Andrew Breitbart and Congressman Steve King were credited for early criticism of the government's corruption in the scandal.
It should be remembered that the left-wing Media Matters for America scoffed at Andrew Breitbart calling his interest in Pigford the "stupidest conspiracy theory" on the Internet. Now that MM's precious New York Times has at last come to Andrew's side on this issue, one wonders how long MM will keep its anti-Breitbart/Pigford posts up on its site.
A nice recap of the scandal penned by Joel Pollak can be seen on Breitbart.com.
Read more
December 21, 2012 | Filed Under ABC, Crime, Delaware, Democrats/Leftists, Ethics, Farming, Liberals, Media, Progressives, Warner Todd Huston | Comments Off
-By Warner Todd Huston
ABC News political correspondent Sam Donaldson was recently arrested by police in Lewes, Delaware for driving under the influence.
Lewes Police Chief Jeff Horvath reports that Donaldson, 77, was pulled over on the evening of December 1 and failed a field sobriety test. He was charged then released.
Chief Horvath notes that the ABC anchor was cooperative throughout the incident.
Donaldson is a Virginia resident and will have to return to Delaware for his impending court date.
Read more
July 27, 2012 | Filed Under Budget, Business, Capitalism, Farming, Fox Business Network, Free Trade, Journalism, Media, Warner Todd Huston | Comments Off
-By Warner Todd Huston
The Midwest has been suffering a major drought this year, one that will surely cost us all in higher food prices over the coming years. Fox Business Network has been literally flying the friendly skies — in a helicopter — to cover it.
FBN's intrepid reporter of the skies, Jeff Flock, has been touring the Midwest reviewing the effects of the drought and covering the devastation it'll wreck on the country.
Flock has literally been flying around in a helicopter covering the drought. Yesterday I got some updates on Flock's journey right from the whirley-rider himself.
Over the past month our team has reported live from corn fields already lost to the drought, irrigated fields with corn plants over your head, a grain elevator that expanded to hold what was expected to be a record harvest, and a dairy farm using fans and spraying cows with water to keep their herds cool. I've also been to the corn and bean pits at the CME where traders have bid up both commodities to record levels. And I've also reported from a chopper 1200 feet in the air over the drought-baked Midwest landscape.

Each of our stops has brought a texture to what is a complicated and compelling story that has yet to fully unfold.


Over the fields in Sugar Grove, Illinois

Take Thursday's chopper trip over the farm town of Sugar Grove, Illinois. The country singer Jason Aldean has a song called "Flyover States" which is about the Midwest and how people on the coasts only know the likes of Indiana, Missouri, Iowa and Illinois from flying over but never stopping in them. Just like in the song, we found that just flying over gives a skewed picture of the drought.
Social Networking
Help the Soldiers!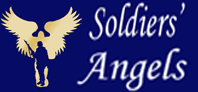 American Genius
Our Founding Ideas
---
"Governments are instituted among men,deriving their just powers from the consent of the governed." Declaration of Independence July 4, 1776
---
Recently Written
Featured Sites



What THEY Say:
Foreign News In English
Illini Alliance
Blogroll
Political Parties

Contact Us
Email Publius' Forum
Archives
Links
Other Blogs
MilBlogs
Religion

Gun Rights
Education
Radio Hosts